Consensus seems to be building over a Senate bill that is acceptable to some health plans and employers
Consensus seems to be building over a Senate bill that is acceptable to some health plans and employers
For years now, advocates of a mental health parity law have had the votes they needed in Congress to pass a bill. However, every year until now, Republican House leaders quietly shoved it aside, making sure it could never get to a floor vote and effectively blocking every new push for passage.
This year, however, those Republican leaders are no longer in control, and health insurers and employer groups have been backing a Senate bill that they say they can live with, particularly if it means warding off House legislation that they see as far worse.
Gains support
While the House version on mental health parity is largely unchanged from years past — and still objectionable to many insurers as well as employers — a new Senate bill with powerful backing has gained the support of groups ranging from the American Benefits Council to Mental Health America (formerly the National Mental Health Association). And with lobbyists on both sides eager for some resolution to the annual contretemps on parity rules, Washington observers say that decisive action could finally come later this year.
The Senate's Mental Health Parity Act of 2007 could make all the difference, says Ralph Ibson, vice president for government affairs at Mental Health America. "It is a product of sustained dialogue between key Senate members and staff, members of the insurance industry, and employer representatives as well as patient advocates. The outgrowth is a bill which incorporates rather considerable compromise on both sides. It could be a framework for passage of final legislation."
A long-time parity opponent on the employer side of the parity issue agrees.
"There is broad bipartisan support for this," says Paul Dennett, vice president for health policy at the American Benefits Council. "I think that the difference here is that Senator Ted Kennedy reached out to Senators Mike Enzi and Pete Domenici and said, 'Let's try to do this in a way that really is bipartisan and takes differing points of view into consideration.'"
In the past, much of the criticism heaped on mental health parity was inspired by the House version of the bill, which would open the door to a requirement for covering a host of mental health benefits outlined under DSM-IV, the Diagnostic and Statistical Manual of mental disorders.
"The Senate provision leaves in place the ability of states to define what mental health conditions or services must be covered by insured plans," says Dennett, "but doesn't expand the ability of states to define for self-insured plans what they must cover."
Essentially, self-insured companies would continue to decide what mental health benefits are covered, with the law requiring that those benefits meet the same kind of financial or treatment rules laid out for medical care — things like copayments and caps on benefits. And the Blue Cross & Blue Shield Association has applauded the Senate for exempting individual and small group (50 and fewer enrollees) insurance plans from mandates.
Provider networks
One of the other keys to making the Senate bill palatable to employers, says Dennett, was the legislators' willingness to allow the self-insured and health plans to manage the benefit using the kind of provider networks and treatment protocols that are often employed to rein in the costs of other health care services.
"Health plans have moved to managed behavioral health care companies to manage their mental health benefits," says Dennett, "and that involves a number of important techniques or practices: preadmission review and authorization of the treatment protocol, concurrent review to see if medically necessary services are being provided, and formation of networks of providers that meet plans' standards."
Cause for optimism
Typically, a consensus bill like this comes up at the end of a session, says one Washington observer. But here you have one that is ready to go near the beginning, significantly raising its prospects for passage.
"I think the chance of enactment is very high," agrees Kris Haltmeyer, director of policy analysis at the Blue Cross & Blue Shield Association. The association didn't come right out and support the Senate version of parity, but it did send a letter commending the senators involved for finding ways to make it workable.
The decision to leave out small group individual policies, which are most susceptible to price pressures, along with the other provisions, made the bipartisan pact worth preserving, said the BCBSA in a letter to lawmakers. The association urged senators to reject any amendments that would make plans more costly for members.
"It will have an impact," notes Haltmeyer, but with the management provisions alongside federal uniformity for ERISA plans' approach to the benefit, the Senate "has come up with something that really tried to reconcile the differences of the various groups." ERISA is the Employee Retirement Income Security Act of 1974.
Not everyone in this legislative fight, though, is looking to compromise.
"They have resigned themselves that there's going to be a bill and there's nothing they can do," says James Gelfand, manager of health policy for the ERISA Industry Committee (ERIC), about the positions taken by ABC, BCBSA, and other groups that had once stood united in opposition.
But don't count ERIC — which represents the interests of a group of Fortune 500 companies — in that crowd.
"We oppose all employer health care mandates," he says.
Rather than add new coverage, says Gelfand, a mental health parity bill can only ultimately reduce coverage, as employers perilously close to abandoning insurance feel the effects of an increase in costs after a law is enacted.
Dennett can see extra costs in the mandate, but he's also quick to point to studies showing that managing the benefit can limit any financial drain. While he's quick to note that his crystal ball isn't entirely clear on this one, there's a big reservoir of support among lawmakers, and lobbyists, to consider.
"Support out here has genuinely been created by Senators Domenici and Kennedy in the way they put this together," says Dennett. "The trust is also fragile, dependent on that bill staying intact."
Gelfand can also count votes in Congress, and doesn't see much chance that 2007 will be another year of inaction. The two negotiators on the bill are Ted Kennedy in the Senate and his son Pat Kennedy in the House, says Gelfand. "It's hard to imagine that they couldn't come up with a bill. I think it's very likely that a bill will go through."
But not too quickly.
"SCHIP reauthorization is no small task," he says. "Some want to expand it to 400 percent of federal poverty level, which will trigger a long and onerous debate. There's health IT legislation that they're going to work on, and changing Medicare Advantage and Part D drugs. I think they have a whole lot of health care stuff that they think is important. So I would put this at several months away."
More to follow?
Once Congress gets a taste for a mandate, says Gelfand, more mandates are likely to follow.
"It's a very handy thing when you have the government mandating that people pay you. And if you can mandate them to pay you more, why would you stop?"
John Carroll, a freelance writer, has been a contributing editor of Managed Care for six years.
More like this
Fate of Health Insurance Reform Left to House-Senate Conferees
---
Our most popular topics on Managedcaremag.com
---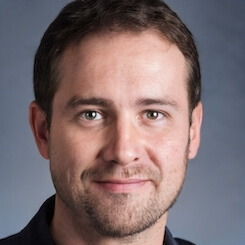 Paul Lendner ist ein praktizierender Experte im Bereich Gesundheit, Medizin und Fitness. Er schreibt bereits seit über 5 Jahren für das Managed Care Mag. Mit seinen Artikeln, die einen einzigartigen Expertenstatus nachweisen, liefert er unseren Lesern nicht nur Mehrwert, sondern auch Hilfestellung bei ihren Problemen.