Insurers want to obey laws, but those laws are hard to understand and it is tempting to simply define coverage equality downward
New rules governing treatment of patients with mental health and substance abuse disorders raise more questions than they answer. In November, three federal departments, including Health and Human Services, issued rules under the Mental Health Parity Act that do not allow health insurers to discriminate against members seeking treatment for mental health and substance use disorders. Essentially, the rules say insurers must cover mental and physical health equally — or at parity.
Questions abound
But will these new rules cause all costs to rise? Will insurers then need to raise their premiums because they are operating under the medical loss ratio rules under the Affordable Care Act? Will health plans limit care by arguing that some mental health treatments are not medically necessary? These are questions that advocates for mental health patients are asking and they are one side of the story. Another side comes from a psychologist who serves as a health plan executive. He believes the parity rules give health plans an opportunity to improve care for all patients.
For now, however, it's impossible to predict how health insurers will comply with the new rules, says Rebecca Farley, MPH, director of policy and advocacy for the National Council for Behavioral Health, an organization representing providers. The rules become effective for all plan years beginning after July 1, 2014. For most plans, that means Jan. 1, 2015.
"The rules say plans cannot have any restrictions that apply to any mental health or addiction treatment benefit that does not also exist for predominantly all benefits for medical-surgical patients," Farley explains. "That means that if you apply a $20 copayment for outpatient mental health therapy, the plan also must apply a $20 copayment to most of the medical-surgical services that are similar, such as outpatient medical visits. Under the rules, insurers would not be allowed to impose limits on mental health and additional benefits that are more stringent than those typically applied for medical-surgical patients."
In addition, treatments for some mental health or substance abuse problems are unquantifiable, she says. How would medical necessity be defined? Would it be more restrictive for mental health patients than others? How can you tell?
"Here's another question: Do you require a patient to fail first on two generic drugs before getting access to a brand-name drug?" Farley continues. "Do you require preauthorization on mental health and additional treatment and is that preauthorization different from what's required for a medical or surgical patient?"
The law, enacted in 2008, and the rules issued last year are needed because insurers had low annual limits on how much mental health care they would pay for while having much higher limits on medical-surgical care, she says. Also, health insurers have had higher copayment, deductible, and out-of-pocket limits for mental health care than they had for medical-surgical care, she adds.
Working within the rules
"The rules are designed to ensure that mental health and addiction treatment benefits are considered equitably when it comes to utilization management," Farley says. Before the passage of the Affordable Care Act, plans were allowed to have annual and lifetime limits. Given that the parity act was enacted before the ACA, HHS then had to find a way to make the parity act work within the guidelines of the ACA, she says.
If insurers may not impose annual or lifetime limits and they have to work within the parity rules, what other means of cost control will they have?
Medical necessity
Lisa Kantor, a partner in Kantor & Kantor, a law firm in Northridge, Calif., says that one means of cost control is the question of medical necessity. A specialist in helping patients pursue denied claims, Kantor says mental health care is one of the most challenging and costly conditions insurers face.
"In the past, insurers could exclude residential coverage for mental health," says Lisa Kantor, a partner in Kantor and Kantor. Now, they can't do that "and still provide the same benefit on the medical-surgical side."
"People talk about cancer and what a terrible and costly illness it is, and many people say cancer could be licked in a number of years. But no one is talking about solving the mental health problem," she says.
Among the most costly benefits for patients needing mental health or substance abuse care is residential treatment. "Everyone is concerned about the cost of residential care because some behavioral health patients may need 100 days in a mental health treatment facility," she says. "But what insurer would pay for a patient on the medical side to have 100 days in a skilled nursing facility? In a SNF, 100 days would be very expensive and would be a new cost for insurers.
"In the past, insurers could exclude residential coverage for mental health care but under the new parity rules, they can't have a residential exclusion and still provide the same benefit on the medical-surgical side."
Very few medical-surgical patients are hospitalized for 100 days, yet many mental health and substance abuse patients may need 100 days, she says. "Does that mean health plans will seek to limit length of stay for behavioral health problems?" she asks.
Long-term care
What about health plan members who have major accidents and need many days or weeks of rehabilitation treatment? What about patients with brain trauma? For these patients, health insurers may suggest long-term care insurance, Kantor says.
"But while long-term care insurance covers treatment for brain injuries, it doesn't cover mental health care. Therefore, long-term care insurance is appropriate for many people, but there is not a corresponding product for people who are mentally ill."
Medical necessity
That's why the medical necessity argument is crucial for the insurance industry. "That's the fight I have every day," Kantor says. "When the facility or the people treating the patient say a patient needs another 10 to 15 more days of inpatient care, but insurers won't pay, that's a shortsighted care decision. If a mental health or substance abuse patient is sent home too early, you have the revolving door problem. Patients want to get well and get on with life. But insurers just want to contain costs."
For Andrew Kolbasovsky, PsyD, the director of provider group clinical management for Emblem Health, the mental health parity rules are an opportunity for health plans to provide more and better behavioral health services to all members. Based in New York City, Emblem Health has 2.8 million members in New York state.
"The rules are a very good thing," says Kolbasovsky, a psychologist and author of A Therapist's Guide to Understanding Common Medical Problems: Addressing a Client's Mental and Physical Health, published by Norton Professional Books in 2008. "There is so much more health plans can do to enhance behavioral health care. These patients need case management to help them better manage their mental health and physical health outside of the doctors' office and away from the hospital."
Cooperation is key
One way health plans can deliver better care to patients needing mental health and substance abuse care is to put behavioral health providers in offices with primary care physicians, he recommends. Doing so allows primary care and mental health providers to identify patients in need of mental health care and collaborate on treatment.
"In our patient-centered medical homes, we have behavioral health providers working closely with primary care physicians where they can provide screening and treatment services when they are needed," he says.
He often hears from medical groups that Emblem contracts with that more needs to be done to manage patients with behavioral health problems. "Maybe these patients have psychiatric problems or are substance abusers, or they might need help finding appropriate housing or struggle financially," says Kolbasovsky. "All of these issues are barriers to care that get in the way of a doctor's ability to manage the medical conditions of these patients."
Patients with mental health conditions or who are abusing drugs or alcohol also may not understand their health care benefits and so may use the health system inappropriately by visiting the emergency room frequently instead of seeking care from a primary care physician, he adds.
"We have to help these patients navigate the health system, especially those who have chronic psychiatric or medical conditions," Kolbasovsky says. In fact, many patients who are diagnosed with schizophrenia or bipolar disorder also have diabetes, asthma, and heart conditions, all of which drive up health costs, he adds.
When behavioral health providers are located in offices with primary care physicians, they can help these patients manage their behavior by helping them get more exercise, eat a more nutritious diet, and lose weight if necessary, he says.
"Mental health providers have a background in helping people change behavior, which is important when managing patients with chronic medical conditions. The more these providers work in primary care settings, the more influence they can have on patient outcomes," he says.
Once health plans implement the mental health parity rules, they will begin to see that providing more care to patients with mental health and substance abuse disorders is likely to improve patient outcomes and may help plans control medical-surgical costs as well, Kolbasovsky says.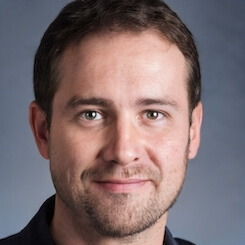 Paul Lendner ist ein praktizierender Experte im Bereich Gesundheit, Medizin und Fitness. Er schreibt bereits seit über 5 Jahren für das Managed Care Mag. Mit seinen Artikeln, die einen einzigartigen Expertenstatus nachweisen, liefert er unseren Lesern nicht nur Mehrwert, sondern auch Hilfestellung bei ihren Problemen.