Management tactic borrowed from traditional pharmacy
The benefit and formulary design techniques that transformed traditional small-molecule pharmacy benefit plans into the models commonly used today are now starting to take hold in commercial specialty pharmacy.
Three closely related activities — tiering, rebates, and copayment assistance programs from drug manufacturers — are appearing in specialty pharmacy. "Many specialty categories are starting to mature with multiple alternatives in some categories. Health plans and PBMs now have the opportunity to employ their usual formulary and benefit design tactics," says Adam J. Fein, PhD, of Pembroke Consulting.
The underlying drivers of these developments also include the same forces that existed in traditional pharmacy: rapidly rising costs and efforts of drug manufacturers to overcome the formulary management tactics of payers as well as to promote their products to consumers.
Tiering
The 2013 Kaiser Foundation employer health benefits survey says that the percentage of workers enrolled in drug plans with four or more tiers increased from 14% in 2012 to 23% in 2013. The EMD Serono Specialty Digest, 9th Edition, a survey of 80 health plans, reports 51% of commercial plans have a unique tier for specialty drugs and 55% have a specific cost sharing amount for specialty drugs covered as a medical benefit. The 51% — the plans with a specialty tier — have 32% of lives covered by survey respondents.
"Specialty drugs are being moved to tier 3 with a copayment lower than tier 4 because rebates are appearing in certain drug categories," says Atheer Kaddis, PharmD, of Diplomat Specialty Health Pharmacy.
"Four-tier plan formularies are fairly common and five-tier plan formularies are starting to appear in commercial plans," says Atheer Kaddis, PharmD, senior vice president at Diplomat Specialty Health Pharmacy. Commercial five-tier plans may have two specialty tiers: The fourth tier is specialty preferred products and the fifth tier is specialty nonpreferred. Fourth and fifth tiers may also include "lifestyle" drugs.
Specialty tiers give payers the flexibility to tweak the formulary placement of drugs based on clinical goals and any saving they may be able to negotiate with manufacturers.
"There is movement in the tier placement of individual specialty drugs, not only in the preferred and nonpreferred specialty tiers but also in the placement of some drugs in tier 3," says Kaddis. "Specialty drugs are being moved to tier 3 with a copayment lower than tier 4 because rebates are appearing in certain drug categories."
Kaddis says that formulary juggling opportunities and rebates reflect crowding in some specialty drug categories. "In many cases, specialty drugs have the same mechanism of action plus the same safety and efficacy profiles, so the only differentiator is the net cost, which includes rebates from the manufacturer."
Rebates are appearing in multiple sclerosis "because three new oral drugs are competing with seven injectables and Copaxone has the potential for a generic in May," says Kaddis. "Another category is the TNF inhibitors, where there is competition between Humira and Enbrel and recent inroads by Cimzia and Simponi. A third is the hepatitis C drugs where there are recent oral drugs, and a fourth is growth hormones."
Rebates are appearing in part because of the specialty pipeline. "In classes with multiple therapies, the latecomers to the market will have to offer incentives to payers to gain a foothold," says Kaddis. Rebates, though, are not universal. "I typically don't see rebates in the oncologics, even in classes where there is competition, such as renal carcinoma, where there are seven or eight drugs. That therapy is highly individualized and the drugs tend not to be substitutable. There's not a lot of opportunity for market share movement among the oncologics."
Coupons
Then there is the monkey wrench of manufacturers' coupons that help patients offset the costs shifted to them by elevation of specialty drugs to higher tiers. "Health plans have shifted more pharmacy costs to members, including high coinsurance rates for specialty drugs. Health plans are essentially daring the drug manufacturers not to cover patients' high out-of-pocket costs with coupons," says Fein.
The Kaiser employer health benefit survey reports that 39% of plan members have a fixed copayment that averages $80 for tier 4 drugs and that 48% of members using a tier 4 drug have coinsurance that averages 32%.
The EMD Serono report says that 34% of patients have a fixed copayment with an average cost share of $103. Sixty-six percent have coinsurance that averages 23%.
An analysis by Prime Therapeutics of the prevalence and effect of coupons during January and February 2013 reported that there were 40,539 specialty prescriptions and 15,621 coupons for that volume. Total expenditures for specialty medications were $133 million, with a member cost share of $13.1 million. Of that amount, $5.4 million (41.3%) was offset by coupons.
Financial impact of specialty pharmacy coupons among 10 million commercial members
January–February 2013
Specialty drug category
# of prescriptions
# of coupons
Member share
Coupon value
% offset by coupons
Autoimmune
19,232
11,778
$6,253,434
$3,934,205
62.9%
Multiple sclerosis
10,485
2,344
$3,977,081
$985,543
24.8%
Oral cancer
2,386
262
$777,126
$205,716
26.5%
Source: Prime Therapeutics
Autoimmune drugs had the largest number of manufacturer payment coupons. There were 19,232 prescriptions offset with 11,778 (61.24%) payment coupons that had a total value of $3.9 million. Multiple sclerosis was second with 2,344 coupons and a total value of about $1 million. Oral cancer agents were third with 262 coupons worth $200,000.
Health plans and PBMs have reacted differently to coupons. "The UnitedHealthcare approach is to block coupons for nonpreferred drugs. Last year they blocked them for five or six drugs. This year that will expand to about an additional 25 drugs. They felt that the cards were being used to get around the formulary strategies and that they increased cost for payers," says Kaddis.
On the other hand, Prime Therapeutics embraces copayment cards because the cost to the PBM patient is decreased by the amount of the coupon.
Together, tiering, rebates, and coupons are a complex set of developments for health plans. Experts say that unique aspects of specialty drugs, such as their lack of therapeutic equivalents, make these medications very different from small-molecule agents. While there may be opportunities for health plans to employ some of the small-molecule management tactics they use for traditional medications, there is also the possibility that specialty pharmacy will be an entirely new ball game.
Pfizer seeks alternatives to specialty tiers
Drug manufacturers obviously don't want to see their products carved out of pharmacy benefit plans and assigned a high copayment or coinsurance. Several months ago, Pfizer commissioned Milliman, the consulting and actuarial firm, to look at alternatives to using specialty tiers in part D and commercial plans.
The consultant assumed an employer wanted 3% savings and it looked at several methods.
Converting to a four-tier plan while adding a 5% copayment for specialty drugs saves money, says Gabriela Dieguez, a principal at Milliman.
Milliman found that a company currently using a three-tier plan covering specialty medications with $8/$20/$40 copayments for generics, brand preferred, and brand nonpreferred could save 3% by converting to a four-tier plan with the same copayments and adding 5% coinsurance for specialty drugs. Adding that fourth tier means that members using specialty medications would spend $1,800 more in a year.
But the plan sponsor could avoid adding the specialty tier by increasing its overall copayments to $8/$25/$45.
"This redistributes specially pharmacy costs to the users of brand drugs, and it keeps generics at the low rate of $8," says Gabriela Dieguez, a principal at Milliman. Under this arrangement, members using specialty drugs would incur an additional expense of $300 annually for specialty drugs on tier 2 and $540 annually for drugs on tier 3. Brand users who do not use specialty medications would pay $5 more per brand script.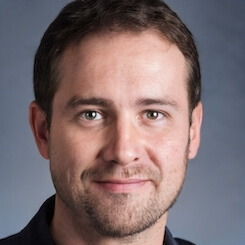 Paul Lendner ist ein praktizierender Experte im Bereich Gesundheit, Medizin und Fitness. Er schreibt bereits seit über 5 Jahren für das Managed Care Mag. Mit seinen Artikeln, die einen einzigartigen Expertenstatus nachweisen, liefert er unseren Lesern nicht nur Mehrwert, sondern auch Hilfestellung bei ihren Problemen.