Insurers and employers apply a three-prong approach to what some experts are describing as hyperinflation
In an effort to manage the ever-burgeoning cost of specialty pharmacy — what some experts call hyperinflation — employers and heath plans have settled on a three-prong approach: shifting costs to consumers through coinsurance, focusing on case management, and broadening formularies so that they apply to specialty pharmacy.
They certainly have the motivation. For the past couple of years, national PBMs have consistently reported 15 to 20 percent annual expenditure increases in specialty medicine and one sensational prediction is that specialty medications will make up 40 percent of all pharmacy benefit costs by 2020.
The Midwest Business Group on Health (MBGH) has conducted a national employer survey with 15 other coalitions to increase employers' skills in managing specialty pharmacy. "At the outset we found that employers managed specialty pharmacy with the same strategies used for traditional pharmacy, but that is not enough," says Cheryl Larson, MBGH's vice president. The association is developing a toolkit that encompasses best practices above and beyond those used in traditional pharmacy, and it is tracking employers' progress in implementing those activities.
The effort to rein in specialty pharmacy is leading to a restructuring of benefit plans and a higher priority for care management. In a ­closely related development, there may be a limited opportunity to finally implement formulary management, a powerful cost-containment tool that has been missing from specialty pharmacy. That may shift the balance of power between manufacturers and purchasers, where the drug companies have had the upper hand in pricing and ensuring access to their medications.
"Specialty medicines are now moving to a fifth tier with higher consumer cost sharing and increased use of coinsurance," says ­Larson, adding that "you need to be cautious, as these are short-term solutions that can cause non-adherence, which impacts the health and productivity of at-risk consumers."
Similar things are happening with Medicare plans. "Part D has gone to a fifth tier … and the fifth tier is specialty," says Atheer Kaddis, PharmD, senior vice president at Diplomat Specialty Pharmacy. "We usually see coinsurance on the fifth tier, and that percentage continues to rise. When Part D first started, it was 20 percent, and now the most common is 30 percent."
Coinsurance is also replacing fixed copayments in traditional pharmacy plans.
"The shifting of costs to the patient has been at an ever-increasing percentage, more so than the previous iterative increases, which were modest," says Randy Vogenberg, RPh, PhD, an industry consultant.
Coinsurance
The MBGH's employer survey shows that in 2011, 57 percent of employers used copayments for specialty pharmacy, while 38 percent used coinsurance. In 2012, 56 percent of plans had coinsurance arrangements.
The critical issue with coinsurance is whether there are out-of-pocket maximums that limit the burden on consumers and whether there are separate out-of-pocket maximums for pharmacy benefits and medical benefits. Oncology patients with oral medications through the pharmacy benefit and infused medications through the medical benefit might face both hurdles.
"Cost shifting is confusing because health plans and doctors have not increased the support they provide to patients in understanding their expanded responsibilities," says Jan Berger, MD, CMO at Silverlink Communications.
"Generally, out-of-pocket maximums relate to each benefit, so patients could face both a medical benefit out-of-pocket maximum plus a pharmacy benefit out-of-pocket maximum to reach full reimbursement coverage," says Vogenberg.
Pharmacy out-of-pocket maximums can vary widely. The 2013 Part D out-of-pocket maximum before catastrophic coverage begins is $4,750 per person. As an example of an employer-sponsored plan, the pharmacy out-of-pocket maximum in the Montana Association of Counties Health Care Trust is $1,500 per covered person, or $6,000 for a family of four.
Coinsurance can also be very complicated. In many cases there are restrictions on the ex­penses that count toward the out-of-pocket maximum. Costs that do not apply may include non-preferred drugs, the cost difference between generic and brand-name drugs when a generic is available, and specialty medications obtained through the medical benefit.
The out-of-pocket cost per fill may also be high. In the MBGH's survey, 37 percent of employers said the maximum per-fill cost ranges from $101 to $500, 7 percent said it was $501 to $1,000, and 9 percent reported per fill maximums above $1,000.
The long-term question about coinsurance is, When is enough enough? The advent of health insurance exchanges could fuel the switch and lead to very high coinsurance percentages, if the Massachusetts Health Connector is an indicator. Some plans offered through the Health Connector have coinsurance rates of 50 percent across all tiers, including specialty pharmacy.
Prime Therapeutics reports that the 2011 average cost of all specialty prescriptions was $2,654, so 50 percent coinsurance means a $1,312 coinsurance payment.
The Health Connector does have rules limiting out-of-pocket expenses.
Fast and furious cost shifting to consumers could undermine the primary value of pharmacy benefits. Specialty medications are the primary treatment for debilitating conditions such as multiple sclerosis and life-threatening diseases such as hematopoietic malignancies.
Many consumers will face the additional strains of navigating the coinsurance maze or coinsurance details and finding the money to pay for their medications.
"Cost shifting is confusing because health plans and doctors have not increased the support they provide to patients in understanding their expanded financial responsibilities," says Jan Berger, MD, chief medical officer of Silverlink Communications and Managed Care editorial board member.
The greater challenge is managing total costs. There has been very little opportunity for purchasers to manage the cost of specialty drugs and negotiate discounts. "The branded specialty medicines in an entire category often have very similar prices," says Kaddis. If the price of one drug in a category increases, the others will follow suit. Likewise, if a new higher priced medication is added, the manufacturers of other drugs will increase their prices.
The standard approaches to managing specialty costs include prior authorization, required use of a specialty pharmacy, and mail distribution — and for new starts, supply limits. The MBGH's Larson says these techniques add value, but they are not the top priority.
"We held a stakeholders meeting that brought in drug manufacturers, health plans, PBMs, and our employer members to identify top management strategies. It was interesting to be in that room because everyone except employers was saying prior authorization because that is what they fall back on. Employers, though, were saying, 'Wait a minute. It's case management.'"
Case management is close patient management by specialty pharmacies, more targeted than disease management by health plans. "Case management is the top priority among our employers because it can do everything PA can without putting up the barriers that PA often imposes," says Larson.
Formulary management
Formulary management has been missing from the list of cost and utilization controls because of the limited number of specialty medications for each disease, but Diplomat's Kaddis says things may be changing.
"We are seeing crowding in a couple of drug categories. For example, in renal cell cancer there are six similar oral products and in chronic myelogenous leukemia there are five similar products," says Kaddis. "That crowding has not affected the actual acquisition cost, but on the back end, some manufacturers are providing rebates and the net acquisition cost can be much lower. That means we may start seeing tiering for these oncolytics. That is not happening now, but it could occur in the next two years."
---
Our most popular topics on Managedcaremag.com
---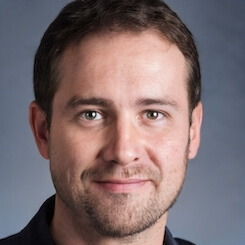 Paul Lendner ist ein praktizierender Experte im Bereich Gesundheit, Medizin und Fitness. Er schreibt bereits seit über 5 Jahren für das Managed Care Mag. Mit seinen Artikeln, die einen einzigartigen Expertenstatus nachweisen, liefert er unseren Lesern nicht nur Mehrwert, sondern auch Hilfestellung bei ihren Problemen.