A nationwide discussion about making health care available to all Americans gives new life to an old idea
The temptation to call the Beltway the land where ideas go to die wilts under any discussion of a nationally implemented standard benefit package that would, some believe, ensure universal coverage. Washington, D.C., is in fact a place where ideas rarely die. They are put in storage, then rediscovered, dusted off, and trotted out every other decade or so. Then they are examined by committees that ooh and ah, much the same way that committees of a generation ago oohed and ahed.
But let us not become jaded. Recall that giving Medicare beneficiaries a prescription drug plan was talked about for decades, and then Congress in 2003 went and passed the Medicare Modernization Act and suddenly all the talk is of doughnut holes and enrollment deadlines.
That same MMA gave birth to the bipartisan Citizens' Health Care Working Group to encourage Americans "to engage in an informed national public debate to make choices about the services they want covered, what health care coverage they want, and how they are willing to pay for coverage," according to Section 1014 of the act.
The public has until Aug. 31 to comment on six interim recommendations that the group unveiled on June 1, including Recommendation 2: "Define a 'core' benefit package for all Americans." (To read Recommendation 2 in its entirety, see "Federal Panel's Rationale for a Standard Benefit.")
We've been here before.
"Memories are short in these United States, or folks would remember that a standard benefit package was at the core of the so-called Jackson Hole plan for managed competition," says Uwe Reinhardt, PhD, James Madison Professor of Political Economy at Princeton. "The Clinton plan was essentially the Jackson Hole plan, with much additional regulatory baggage hitched to it — for instance a complete revamping of medical school education and graduate medical education in the United States. But it, too, had a standard benefit package."
UnitedHealth's leader
William W. McGuire, MD, the CEO of UnitedHealth Group which, with about 70 million enrollees is the nation's largest health insurer, made a few remarks about this at a May 1 meeting of the Society of American Business Editors and Writers.
"My personal belief is that we should have all people covered under a basic or essential benefit program — that the employers would fund that if the people are employed," McGuire said. "If they are not employed, then state or federal governments would do that or there would be a combination of the two. The key to that is not just passing any mandate that says everybody has to have it, but we have to define it."
Even though the Citizens' Health Care Working Group's target year for installing a core benefit is 2012, and even though many experts doubt that much will come out of this effort anyway, health plan officials can be sure of two things: There will be a discussion, and managed care has a stake in how that discussion develops. Oh, yes. When the hot air lifts there's a chance that the United States may indeed have a standard benefit in place — if not through the working group's efforts, then by a combination of public or private action. (See "Standard Benefit Pushed Along Many Fronts.")
"I think there are a lot of other targeted efforts that are going to take place to address the uninsured issue through the tax code or through other mechanisms in public-private programs," says Mohit Ghose, a spokesman for America's Health Insurance Plans. "As we see more states trying to figure out how to deal with their health insurance issues, there is a growing recognition that we need targeted solutions."
Nothing's for free
Richard G. Stefanacci, DO, the founding executive director of the Health Policy Institute at the University of the Sciences in Philadelphia, prefers the term universal minimum benefit and says we've seen something like it before. (For more on defining terms in this debate, see "Before We Begin . . .".)
"Medicare to some degree provides a universal minimum benefit, although the exact benefit package covered is difficult to define with terms like 'medically necessary' — which remain undefined — used to describe the extent of coverage," says Stefanacci. Despite all the talk of providing a safety net for the uninsured, Stefanacci doubts that such a benefit, whatever it is called, will be given freely.
"Medicare is not given to every American over the age of 65," he says. "Instead, parts of Medicare, such as B and D, require sizable monthly premiums, which in the case of Medicare Part B, will come close to $100 per month next year."
Still, a standard benefit package is alluring, says Reinhardt. "First, it makes possible head-to-head competition among insurers on the basis of premium, which is one reason insurers don't like it; no one really likes to compete for a living. But it also simplifies life for the insured, who don't have to worry incessantly about the fine print in insurance policies."
Someday, there will be a standard benefit package, Reinhardt believes. "It will be lean, at least initially, and may well include a substantial — possibly means-tested — deductible. But first we must wander for about a decade through the consumer-directed health care jungle, with free-for-all insurance products 'tailored to the consumers' needs.' In fact, of course, these policies are intended to increasingly segment the insurance market. My hunch is that the rest of the world won't do this and that Americans will eventually become thoroughly disenchanted with this insurance jungle and the disappointments, regrets, and litigation it will trigger. But we must go through that phase."
He is reminded of something Winston Churchill once said. "The Americans will always do the right thing … after they've exhausted all the alternatives."
What will it look like?
However, as McGuire puts it, we will first have to define "it."
There are some things that a standard benefit needs to include, says Jaan Sidorov, MD, medical director of care coordination at Geisinger Health Plan. "At a minimum, the adult core should have coverage for high-dollar claims. I'd define it by dollar amount and include location of care — hospital, outpatient facility — and medical necessity. And I'd have a painful — maybe means-tested — tiered deductible. I'd think of it as insurance against the kind of indemnity that could bankrupt you next year if you rolled your SUV this year, not insurance that pays for all that is medically necessary.
"So, while mammograms, immunizations, BP checks, lipid control, care of diabetes, and check-ups are important, I'd leave these to the commercial insurance market. I'd also make the adult core package so minimalist that folks would not depend on it for anything other than a minimum coverage and hopefully realize they need, and have reason to buy, more insurance."
Margaret E. O'Kane, president of the National Committee for Quality Assurance, doesn't like the sound of that. "This highlights the difficulty that will come when trying to come to consensus," says O'Kane. "Fundamentally, the NCQA believes that the purpose of the program must be to protect consumers and provide a base-level minimum standard of covered care. Guaranteed coverage of basic health protections such as BP checks, lipid control, care of diabetes ,and medical check-ups would prevent many of the high-dollar claims associated with hospitalizations, heart disease, complications from diabetes, and the lack of primary care."
Paul Fronstin, the director of the health research and education program at the Employee Benefit Research Institute, thinks that no matter what the standard benefit eventually looks like, health plans will have a strong role to play in its creation. "They conduct technology assessments in order to determine what health care services they will cover. The evidence base that they have developed could play a vital role in shaping a standard benefit package that is backed by a cost-benefit analysis."
Role of health plans
Fronstin adds that defining the standard "will be very political. There will be lots of posturing to get certain people on the commission to push for the inclusion of various benefits. There is a dual role for consumerism though. A standard benefits plan could still have relatively high — relative to today — cost sharing."
Sidorov believes that health plans will play a huge role in guiding a standard benefit package through the federal regulatory process, just as insurers guide their Medicare Advantage plans.
"The trick would be to do it in a way that no one plan is left with an excess of persons at higher risk and allow them to price it so that there is a reasonable margin," says Sidorov. "I suppose in some states, where the Blues are the insurer of last resort, they could be 'encouraged' to lead the way."
J.P. Wieske, the director of state affairs for the Council for Affordable Health Insurance, an advocate for association health plans and health savings accounts, wants to know more. "Are we talking about a bare-bones style plan with significant cost sharing allowing individuals or businesses to choose a 'basic plan' and increase coverage through additional riders? Are we talking about minimum benefit standards, for instance all plans must cover emergency care, diabetes? Are we talking about a reinsurance approach where the government covers certain costs?"
Then, there's the problem of those who would need more than bare-bones coverage. "What do we do with individuals who choose not to purchase additional coverage that may be required above this minimum? It seems to me this will unavoidably lead to even more government intervention."
Points of agreement
Still, judging from a May 22 letter sent by Karen Ignagni, the AHIP's president and CEO, to the Citizens' Health Care Working Group, there are already broad points of agreement. Basing any standard benefit on evidence-based medicine seems to be a universal goal.
For instance, Ignagni writes: "Programs that reward quality performance should promote medical practice that is based on scientific evidence…."
Recommendation 2 states: "Core benefits will be specified by taking into account evidence-based science and expert consensus regarding the medical effectiveness of treatments."
O'Kane, at the NCQA, also believes that any bare-bones benefit should at least include preventive care and management of chronic conditions. OK. But how much preventive care? How diligent the management of chronic conditions?
"I support the concept of a standard benefit," says O'Kane. "I believe the benefits need to be standardized because otherwise insurers and employers play games with risk selection. But it depends on what's in the standard set of benefits."
Of course, just what sort of input the NCQA will have in this discussion remains to be seen. When O'Kane spoke to Managed Care, NCQA officials had not yet presented any testimony to the Citizens' Health Care Working Group. O'Kane says she plans to send the panel a letter outlining the NCQA's concerns.
The AHIP, meanwhile, places an emphasis on transparency and evaluation of physician performance that doesn't appear in the working group's interim recommendations. Further, AHIP officials want to emphasize emphatically that the idea of a standard benefit holds no appeal for them.
"We have never supported just defining a one-size-fits-all core benefit," says Ghose. "We've always believed in flexibility in the marketplace." Health plans aren't the only ones skeptical of the idea, says Wieske. Consumers have shown little interest.
"Broadly, states have attempted to design 'basic' and 'standard' plans which have done little to attract consumer interest," says Wieske, one author of a recent study that says that state mandates typically boost the cost of health coverage between 20 percent to 50 percent. "Either the benefit levels do not meet consumer expectations, or the plans are too expensive. Massachusetts required standardized benefit plans in the individual market, allowing only two indemnity plans, two PPO plans, and two HMO plans. The new so-called 'reform' of the Massachusetts market rolls back that approach. The net result is we have a series of state-designed benefit plans very few people choose to buy. It is probably unrealistic to think the federal government — with or without a citizens' panel — will design a successful benefit package people will buy."
Employers' take
Next, we come to employers. Helen Darling, president of the National Business Group on Health, is somewhat dismissive of the effort by the Citizens' Health Care Working Group, even though she made a presentation to the panel.
"They invited everybody to come in and say what they thought," says Darling. "That doesn't count for anything in my mind. It's very easy to hold meetings and invite people in and have them tell you what they want. What you're doing is creating a Christmas tree of ornaments with special requests by different interest groups. Those requests go into a report written by people who have no fiscal accountability for what they're requesting."They don't have to own it. They don't have to raise money for it. They don't have to deal with complex issues such as: We can't afford all of those things so how are we going to prioritize? I don't have any confidence that asking for different benefits will make a difference if the financing method isn't included in the decisions. If a report is written by a commission or another group that does not have to raise the money and go to the taxpayers to pay for the recommendations, then the report is not likely to have an impact. Those who have to be accountable — the Congress — have to be at the table."
The working group's interim report includes this: "The opinion polls we examined, the community meetings we held, and the Web-based surveys and comments we received all showed large majorities willing to make additional financial investments in the service of expanding the protection against the costs of illness and the expansion of access to quality care."
Is Darling impressed?
"They always say that," she says, "but they don't vote that way when they have a vote. They don't agree to actually pay for coverage for other people who are uninsured."
Darling recalls that the budget surplus for fiscal 2000 was $236 billion and that forecasters estimated that surpluses for the next decade would come to $5.6 trillion. As the good times rolled and it appeared that they would continue to roll, what was done to fix health care? "Everybody felt that the country was at its economic financial high point during the bubble economy," she says. "Even then, the most we did was expand very modestly the state child health insurance programs. We were in the best position we could ever be in to cover people. Every American could say 'I got my McMansion, I got my SUV, my kids have more than they need. I don't mind giving $5 a month to cover the uninsured.' Well, they didn't do it. Didn't happen. So I'm not at all optimistic that we're going to have sweeping reform."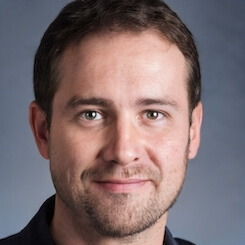 Paul Lendner ist ein praktizierender Experte im Bereich Gesundheit, Medizin und Fitness. Er schreibt bereits seit über 5 Jahren für das Managed Care Mag. Mit seinen Artikeln, die einen einzigartigen Expertenstatus nachweisen, liefert er unseren Lesern nicht nur Mehrwert, sondern auch Hilfestellung bei ihren Problemen.