Employers and health plans are starting to see the advantage of what has been termed evidence-based benefit design
Slowly but surely, the idea that improved quality of care means lower care costs is permeating our health system. "Resistance to that idea is not like it once was," says Brent James, MD, executive director of the Intermountain Health Care Institute for Health Care Delivery Research in Salt Lake City. "There are still some folks not getting the message, but it's getting better all the time."
Acceptance of the value of quality is evident in changing health plan and employer attitudes about drug costs. Traditionally, plans try to save money on drugs by shifting costs to workers and by encouraging the use of generics.
A new model
But a new model is emerging that involves lowering or eliminating copayments on both generic and brand medications for chronic illnesses to encourage adherence to regimens. The idea is based in part on a 2004 Rand study of more than 80 corporate and commercial health plans that found that chronically ill people cut their medications between 8 percent and 23 percent when their copayments are doubled, say health plan officials.
"There is certainly evidence that access to medication for chronically ill employees can increase compliance," says Kenneth Sperling, Cigna's senior vice president for national accounts. That company has a program it calls evidence-based benefit design. Employers who purchase Cigna's medical and pharmacy benefit can choose to lower or even eliminate copayments for drugs that have been proven to be effective against chronic diseases.
Sperling says that in the last two years, employers have shown an increased interest in the design. "It still is less than 10 percent of our accounts," he says, "but I would say interest is definitely increasing."
Providing evidence
Aetna is planning a study of the relationship between compliance and costs that would "advance the practice of evidence-based medicine," says spokeswoman Karen Rush-Monroe. "Aetna's programs and plans today are based on clinical evidence, but the company wants to do more than follow the evidence. We want to help provide it."
In the study, which is scheduled to begin later this year, employees with Aetna medical and pharmacy benefits will be randomized into two groups. Aetna will identify members of each group who have had a heart attack and are taking maintenance drugs, including beta blockers, statins, angiotensin-converting enzyme inhibitors, and angiotensin-receptor blockers. In the study group, copayments, coinsurance, or deductibles for certain drugs related to their condition would be waived. In the control group, post-myocardial infarction members would continue to receive their current coverage and services.
"We believe this study will show improved adherence with proven therapies over time, as well as offset the costs of the program because of better outcomes and improved health status," says Rush-Monroe. "Clinical studies do show that copayments and deductibles can affect patients' compliance."
At least one Aetna client is apparently convinced that lowering or eliminating copayments increases compliance. Marriott decided to slash copayments for patients with heart disease, diabetes and asthma in 2005 after research showed that people with those illnesses were forgoing medications because of cost. So the hotel chain started waiving copayments on generics and halving the $25 and $45 copayments it had required for branded drugs related to diabetes, asthma and heart disease.
ActiveHealth, an Aetna unit, helped Marriott identify workers or family members with chronic illnesses who were not taking their medications. Marriott officials say they have saved more than the program cost them in lost copayments, and they expect better results in the future. This year the company has started waiving copayments for some types of preventive care, including childhood immunizations, mammograms, and colonoscopies.
Other companies — including Procter & Gamble, Eastman Chemical, and Pitney Bowes — have also reduced or eliminated copayments for drugs for certain chronic conditions, including heart disease and diabetes.
Pitney Bowes
Pitney Bowes, in fact, is a pioneer in all this. They began giving away diabetes and asthma drugs a couple of years ago and this year lowered copayments for osteoporosis treatments, antiseizure medications, and prenatal supplements. For its employees with diabetes or who have had heart attacks, the company provides cholesterol-lowering statins for free.
"We were told by other employers that this was a crazy idea when we started," says Mark Mahoney, MD, medical director at Pitney Bowes. "But they were wrong. We saved $1 million in cost offsets in one year when we reduced all our diabetes and asthma medications, not just generics, to a 10 percent co-insurance level."
Mahoney worked with A. Mark Fendrick, MD, of the University of Michigan, who has researched and written extensively about the concept, which Fendrick calls the "benefit-based model." According to Fendrick, the idea is very simple: Medications are beneficial in controlling chronic diseases; increasing copayments decreases compliance, and decreasing compliance results in poorer outcomes.
"Employers worry about the cost of this design," says Fendrick. "I tell them that reducing the costs of these drugs means their employees will be working instead of in a hospital."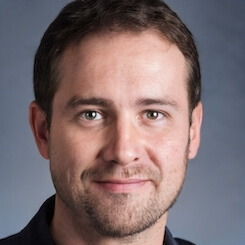 Paul Lendner ist ein praktizierender Experte im Bereich Gesundheit, Medizin und Fitness. Er schreibt bereits seit über 5 Jahren für das Managed Care Mag. Mit seinen Artikeln, die einen einzigartigen Expertenstatus nachweisen, liefert er unseren Lesern nicht nur Mehrwert, sondern auch Hilfestellung bei ihren Problemen.