When physicians lack sufficient preparation, they are frustrated, and their relationships with insurers can suffer
Mark Lyles, MD, MBA, senior director of health care affairs at the Association of American Medical Colleges, recalls of his days in medical school that "Whenever we asked a business question, we were always told, Don't worry about that; you need to learn the medical side first before you ever worry about the business side."
Lyles came to see that as a gap in medical education, and years later when he was teaching med students at the University of South Carolina School of Medicine he created a lecture series called the business of medicine. It began as a lunchtime event and evolved into a senior elective. Eventually, more than 75 percent of the students took the course.
"And we did talk about all the different aspects of business and how it pertains to medicine," says Lyles. "From health care quality, to Medicare, to Medicaid, to managed care, to how to run a practice, to how to interact with hospital administrators. So it actually grew out of student expectations, and it's amazing how many took it when that type of elective was offered."
Of the 131 medical schools in the country, 53 offer a combined MD/MBA degree, according to the AAMC. Lyles adds that a number of other schools also have informal relationships where a medical student can earn an MBA.
In other words, there's been progress since Lyles's time in medical school, but not enough that clinical executives at health plans can have a lot of confidence that young doctors know how to deal with managed care. In fact, confidence is the operative word.
Confidence is what's measured in the AAMC's graduation questionnaire, the answers to which are the basis of a study titled "Medical Student Perceptions of Education in Health Care Systems," in the September 2009 issue of Academic Medicine.
The study found "that a large majority of graduating U.S. medical students from 2003 to 2007 were satisfied with medical school training in the domains of clinical decision making and clinical care. In stark contrast, fewer than half the students felt that appropriate instructional time was devoted to the practice of medicine, especially the component of medical economics."
Matthew M. Davis, MD, associate professor of pediatrics and internal medicine in the Child Health Evaluation and Research Unit at the University of Michigan Medical School, is the senior author. "I was surprised by the findings of the study because I didn't expect the gap between clinical confidence and health care system confidence to be as wide as it is," says Davis.
Why medical directors should care
This lack of confidence at just the point where patients engage managed care can hinder insurers. "Medical directors at health plans should care about the education of medical students regarding health policy and health systems because the doctors with whom they contract will be more knowledgeable about the U.S. health care system," says Davis. "I expect that will mean that the doctors will be even more aware of how they can practice safely and efficiently."
The study indicates that medical student confidence can be boosted. It compares two medical schools (they have asked to remain anonymous), one with an intensive curriculum focused on the business of health care and the other without such an intense focus. The two schools were otherwise similar in terms of national prominence and caliber of students.
The study found that "the odds of students from the school with the higher-intensity curriculum reporting appropriate training in medical economics and health care systems were more than three times higher than the odds of students at the school with lower-intensity curriculum reporting appropriate training in these same two components."
Davis says, "We found it was possible to add a dozen or more hours to the curriculum about the health care system over four years and not have any loss in the confidence of those students regarding their clinical learning."
Kurt Mosley, vice president for strategic alliances at the consulting and recruiting company Merritt Hawkins, is not so sure what the effect of more course hours may be, claiming that doctors lacking confidence in how to handle managed care may stem as much from their disposition as from their education.
"Scientists — and by nature doctors are scientists — they're that way because they have to be," says Mosley. "They are focused on clinical issues, not business issues. It's just how they're wired."
For years physicians interviewed by Merritt Hawkins have said that when they come out of their residency they're ready to practice medicine, but want little to do with the business of medicine. "I've heard that so many times that I just want to say, OK, I get it."
Frustration
Mosley cites a survey of residents that Merritt Hawkins conducted in 2008. Residents were asked: If you had known in year 1 what you know now in year 4 coming out of your residency, would you have gone into medicine?
"Almost 25 percent said no," says Mosley. "We asked them why they were frustrated. It's because toward the end everybody starts caring about the business of medicine. It's so overwhelming. Even some of our middle-age doctors are coming back into the employment model because they just want out of the business of medicine."
Some med students gird themselves for the challenge, says Lyles. MD/MBA programs have cropped up primarily because of student insistence.
"I think the demand from students is probably what's driving this rather than the demand from faculty," says Lyles. "In academic medical centers a lot of times faculty have been not greatly exposed to the financial realities of operating a practice. In some ways academic medicine isn't the real world."
Mosley believes that dual degrees are so difficult that only a relative handful of medical students make the attempt. "All the hours they take to learn medicine, if you just threw business on top of it, it would just confuse things," says Mosley. "That's why the employment model is gaining popularity among physicians. I think it's the best way for doctors to not have to worry about running a practice."
Many newly minted physicians leave their initial job after the first year or two because they did not fully understand what they were getting into, says Mosley. "Residents need better tools to evaluate practice opportunities before they sign a contract."
One of the ways Texas Tech University helps, says Mosley (he lives in Texas), is by putting students through a virtual office, an online replica of a real office, with a medical staff, a patient load, nurses, and back office personnel. "It allows medical students to see how billing and collections work, who does what in the office, how much revenue needs to be generated, and how overhead is managed. When you ask them about practice overhead, what's competitive and what's not, they don't know."
Medical students who forgo business training quickly realize how unprepared they are once they leave residency. "If you are a physician and operating a practice you're expected to manage and run that practice as a business," says Lyles. "But we do not traditionally teach, either in medical schools or in residency training programs, all of the aspects of practice management physicians are expected to master on day 1 of operating a practice."
Not surprisingly, even when medical students traditionally focused on the business side, it was only on revenue growth. "It's always grow more, see more, do more, earn more," says Lyles. "But now we're faced with cost constraints and having to work on cost containment."
Docs trust docs
Medical directors at health plans could provide some guidance, says Mosley. "Doctors trust other doctors. A doctor should be a business mentor to another doctor. I think it's a great way to go, and doctors need doctors that have good business acumen."
Lyles agrees that health plan medical directors can help.
"Many schools are looking for faculty and lecturers who have experience in managed care and industry and who are interested in sharing their knowledge. As resources become tighter, it will be imperative for practicing physicians to be as cost effective as possible while also delivering high quality health care services. This only will be possible by having a physician workforce that is proficient and knowledgeable about the business aspects of the profession."
"A lot of people don't realize that it takes a different mental makeup to be a doctor," says consultant Kurt Mosley on why many physicians don't want to run their own business.
One of the duties of a physician is "to try to understand the health care system the best that we can," says Matthew M. Davis, MD.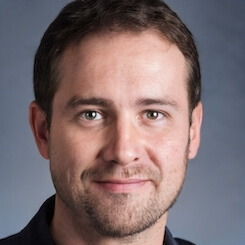 Paul Lendner ist ein praktizierender Experte im Bereich Gesundheit, Medizin und Fitness. Er schreibt bereits seit über 5 Jahren für das Managed Care Mag. Mit seinen Artikeln, die einen einzigartigen Expertenstatus nachweisen, liefert er unseren Lesern nicht nur Mehrwert, sondern auch Hilfestellung bei ihren Problemen.