Health plans see value in rewarding physicians for participating in their specialty boards' maintenance-of-certification programs
A board-certified cardiologist or internist or pediatrician used to be like the Pope: The physician passed a test just once, early on, and carried the "board-certified" designation for life, no requalification or retesting required. Board-certified physicians who are held to a stricter standard must complete a battery of requirements and then pass a retest to hold onto that certificate.
The process is known as maintenance of certification (MOC), and health plans are embracing it. They have crafted a multitude of incentives for network providers to pursue MOC, and are cooperating with certifying bodies to share outcomes and quality data on providers. While the jury is still out, these plans are betting that MOC will have a payoff in more cost-effective care.
MOC aims to shorten the gap between when a practice is proven medically effective and when doctors actually use it in their offices. An Institute of Medicine report, "Crossing the Quality Chasm," showed that it takes an average of 17 years for new knowledge generated by randomized controlled trails to be incorporated into clinical practice, and even then the application is uneven.
"That alone makes the case for why maintenance of certification is important," says Richard Snyder, MD, chief medical officer at Independence Blue Cross in Philadelphia. "If you are board-certified for life from the point when you graduate, there is little incentive to stay current with the literature."
Even the new health care reform bill gives a nod to MOC, according to Kevin Weiss, MD, president and CEO of the American Board of Medical Specialties (ABMS). "There is language in the new law that formally recognizes that physicians who will be taking a maintenance-of-certification approved activity prior to participating in the Physician Quality Reporting Initiative (PQRI) will get payments above and beyond the basic Medicare PQRI program," he says.
What is MOC?
At this stage, MOC is more an experiment than a tried and true measure. From 2001 to 2005, all the major medical specialty boards phased in programs that require physicians to update their certification every 6 to 10 years through MOC. Public accountability is a key reason that certifying bodies such as the ABMS have adopted MOC. "We're seeing a much higher degree of expectations from the public for physician accountability and transparency," Weiss says.
There is more to MOC than physicians merely taking a retest every 5 or 10 years, however. As Weiss explains it, physicians under his organization's 24 member boards have to jump through a series of hoops in a 10-year cycle to prove them worthy of board certification. They include:
A fixed number of hours of continuing medical education each year (for example, the American Board of Surgery requires 50 hours yearly)
Practice performance assessment, called a practice-improvement module, or PIM, which is essentially an audit of patient charts to compare outcomes with peers
A secure examination late in the cycle
Of the 759,000 physicians who hold certificates from ABMS boards, 200,000 are engaged in MOC, according to ABMS. In all, 147 physician specialties have adopted MOC. Older board-certified physicians are grandfathered in, so to speak, without MOC, and of course, board certification is not a requirement to practice medicine. A physician who lets his or her certification lapse may keep practicing with a current license.
"About 20 years ago it was recognized that the initial certification was not enough to assure the public, so time-limited certificates were put in place," Weiss says.
But that consisted of the sole requirement that a physician would have to pass a secure examination at some point in his or her career, and that soon proved to be inadequate, he adds. That yielded to the prevailing MOC model (see the box below).
Around the same time, the American Board of Internal Medicine (ABIM), an ABMS member board that certifies 200,000 doctors in 19 different subspecialties, threw in its lot with MOC. "Ten years ago we decided that we needed to evaluate not only actually what physicians know, but also what they do," says Christine Cassel, MD, ABIM president and CEO. "So we started moving into the evaluation of performance in practice, and that is now one of the required and essential parts of the MOC cycle."
The jury is out
Plenty has been published in the medical literature to document a link between board certification and improved patient outcomes. For example, a 2005 study in the Journal of the American Medical Association found that certified internal and family medicine physicians were more likely to use preventive care services for Medicare patients than were noncertified doctors.
A 2008 study in Archives of Internal Medicine found that doctors who scored in the highest quartile of the MOC exam were more likely to meet care standards when treating Medicare patients for diabetes and when ordering mammography than those in the lowest quartile.
Evidence
But health plans are still looking for irrefutable evidence of the cost savings with MOC. "We're having discussions with the American Board of Medical Specialists to look at whether we can determine that when physicians go through practice-improvement modules, that translates into real improvement in quality and cost savings," says Rome Walker, MD, medical director in WellPoint's provider recognition group. "Intuitively we all think it does."
For now, intuition is about all that plans have to go on. "What we're looking for is the ABMS and its boards to really drive what performance is going to look like for a higher-performing physician," says Matt Schuller, director of clinical affairs for the Blue Cross & Blue Shield Association.
"MOC gives us one set of standards," he adds. "We know ABMS is somewhat early in the game, but we believe that the outcomes and the potential for the outcomes that we can achieve through this collaboration can really make a difference." BCBSA is in the process of developing metrics for measuring the cost-effectiveness of MOC.
Common interest
Boards and plans started to see how MOC merged their common interests: raising standards for physician competency and creating a framework for measuring that. But one challenge has been selling MOC to physicians themselves.
A 2006 physician survey reported in Annals of Internal Medicine found that those who completed or enrolled in MOC did so more for "positive professional reasons" rather than for financial incentives or professional advancement.
As for doctors who didn't, they typically said the process takes too much time, costs too much, and is not needed for their employment.
In a New England Journal of Medicine poll earlier this year, 64 percent said they would advise a 55-year-old colleague against enrolling in MOC.
"In its current form, recertification is great in theory but disappointing in practice," Lee Goldman, MD, of Columbia University and colleagues wrote in an editorial in the March 11, 2010, New England Journal of Medicine. "As a result, we would reluctantly advise our colleague to spend his time and money elsewhere."
Snyder at Independence Blue Cross is familiar with that attitude among physicians. "Some physicians have said, 'It is too much of a problem to go through my charts to see if I've done some of the things that you think I haven't done,'" he says.
"Truth be known, people will complain about it beforehand because it seems like a lot of work," says Cassel of ABIM. "We do get complaints, mostly from people who haven't done maintenance of certification yet." Once they do, they embrace it, according to ABIM surveys: 82 percent of physicians who do MOC say they would recommend it to colleagues, Cassel says. "Seventy three percent have actually changed something in their practice because of what they have learned from the performance-improvement module," she adds.
What's in MOC for health plans?
Plans are also betting that MOC can help their provider networks deliver more targeted, up-to-date care. "We want to have this sort of continuing education program that maintains certification according to the highest standard of practice and clinical care, and often is updated to reflect the ever changing science of medicine," says Bala Pai, MD, a medical director at Health Alliance Plan.
Bonus
Health Alliance Plan ties incentives directly to MOC. Pai explains that primary care physicians who complete performance-improvement modules toward MOCs can qualify for a $100 bonus per module a year, up to $200. Specialists can max out at $100 a year in incentive payments.
WellPoint includes MOC in its pay-for-performance report cards for providers. "Depending on final score, the physician can see an increase in his or her fee schedule that across our enterprise probably averages 4 to 6 percent on their E&M codes," WellPoint's Walker says.
Nonfinancial incentives exist, too.
"Cigna recognizes that our customers are interested in which physicians in our network are actively board certified — in other words, those physicians who have not let their board certification lapse," says Dick Salmon, MD, Cigna's national medical executive for network transparency and engagement.
Physician groups can achieve preferred status when board-certified doctors provide a specified percentage of care. Cigna subscribers get an incentive to go to these doctors: lower out-of-pocket costs.
Carrots and sticks
Plans and boards found a common denominator with MOC: the need for physicians to compile reports on their patient outcomes. Independence Blue Cross makes its own quality reporting of process and outcomes data available to ABIM's practice-improvement module at a physician's request.
"By aligning the incentives with maintenance of certification, they can solve two problems by completing our information: One, they will get paid more, and two, they can submit it then to ABIM and get credit for MOC requirements," says Snyder. ABIM has worked out similar arrangements with other insurers.
"Several years ago we began working with health plans to say that since physicians go to all this trouble to report data to us, wouldn't it be an advantage to the physicians at their option to ask us to send that information to health plans?" Cassel says. "That is how that idea began. It was about reducing the burden of redundant measures on the physician." Today, 1 in 10 of the practice-improvement modules ABIM diplomates complete is submitted to health plans through the board's Web-based system.
BCBSA's Schuller calls this a twofer. "The plans continue to stay committed to MOC because they see it as an opportunity to get that twofer for that local network doctor who happens to be board certified," he says.
Irresistible?
That twofer is helping to remove the papal-like mantle board-certified physicians carry, but if insurers can prove MOC reduces costs, the process may become too irresistible even for the most stubborn specialists.
For further reading
Crossing the Quality Chasm: A New Health System for the 21st Century, is sold by the National Academy Press.
Pham HH, Schrag D, Hargraves JL, Bach PB. Delivery of preventive Services to older adults by primary care physicians JAMA. 2005;294:473–481.
Holmboe ES, Wang Y, Meehan T. Association between maintenance of certification examination scores and quality of care for Medicare beneficiaries. Arch Intern Med. 2008;168;1396–1403
Lipner RS, Bylsma WH, Arnold GK, et al. Who is maintaining certification in internal medicine — and why? A national survey 10 years after initial certification. Ann Intern Med. 144:29–36.
American Board of Internal Medicine Maintenance of Certification Program — Polling Results. N Engl J Med. 2010;363.e54.
American Board of Internal Medicine Maintenance of Certification Program. N Engl J Med. 2010;362:948–952.
The goal: A higher-performing physician.
---
Our most popular topics on Managedcaremag.com
---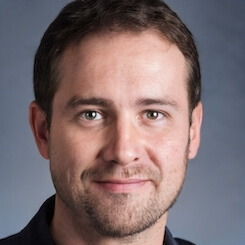 Paul Lendner ist ein praktizierender Experte im Bereich Gesundheit, Medizin und Fitness. Er schreibt bereits seit über 5 Jahren für das Managed Care Mag. Mit seinen Artikeln, die einen einzigartigen Expertenstatus nachweisen, liefert er unseren Lesern nicht nur Mehrwert, sondern auch Hilfestellung bei ihren Problemen.