A longtime consultant says health plan CMOs now have the toughest job in managed care
In all of the talk about the Affordable Care Act, what's missing from the debate is the recognition of how the roles of clinical executives at health plans are changing — and how critical they will be to accomplishing the goals of health care reform, says Paul H. Keckley, PhD, executive director of Deloitte's Center for Health Solutions.
"Clinical decisions drive financial performance, but the chief medical officer is often the lone clinical voice in the room," he says. "These people are often the only ones raising questions about how to map their products and programs to comparative effectiveness or about what will happen if specialty pharmaceuticals are no longer accessible to certain physicians. There are just so many very tactical, intricate clinical dimensions that other health plan managers don't understand."
Chief medical and pharmacy officers will need to work more closely with chief financial officers and chief information officers — and they'll need more support from chief executive officers, says Keckley. "CMOs are going to have a bigger role, and it's going to be more complicated. There's going to be more stress, more tension, and more visibility. I don't know of any CMOs at health plans that are getting the level of support and tools that they need."
Keckley has studied health care markets for more than 30 years. Before joining Deloitte, Keckley helped launch a health care MBA program at Vanderbilt Medical Center, where he also served as executive director of the Vanderbilt Center for Evidence-based Medicine and worked with the Vanderbilt Center for Integrative Health. Keckley previously served as chairman of the board of Interdent, a California dental practice management company; CEO of EBM Solutions, a joint venture created by Vanderbilt University, Duke University, Emory University, and Washington University-St. Louis; CEO of Aveta, formerly the IPA Management subsidiary of PhyCor Inc.; and as principal of the Keckley Group, a strategic planning consulting company. He has written three books and more than 200 articles, including several for peer-reviewed journals. He is a visiting professor at Vanderbilt University School of Medicine and an adjunct professor at the Owen Graduate School of Management at Vanderbilt. He earned a bachelor's degree at Lipscomb University, completed his master's degree and PhD at Ohio State University, and completed a fellowship in economic policy at Oxford University. He spoke recently with Managed Care editor John Marcille.
Managed Care: What are the biggest challenges facing health plans over the next three years?
Paul H. Keckley, PhD: There are four. One is continuing to morph operating structures and product portfolios toward the implications of the Affordable Care Act, including the risk banding and the central health benefits. The second is preparing for exchanges in whatever shape they take. Third, the transition from group coverage to the retail market will be problematic for some health plans. And last is strategy. There will be some significant pressure on margins in the commercial health plan industry over the long haul, which means they have to start looking at diversification, deployment of capital, and even different types of partnerships.
MC: Let's talk about the transition from the group market to an individual market. Do we have a good sense of how extensive that is going to be?
Keckley: The individual market is always going to be a secondary market to the group market. But if large numbers of mid-market employers, companies with 500 to 2,500 employees, drop coverage, pushing folks into the exchanges, the individual market may be as many as 60 million at the end of the decade. That's a big number, and some health plans are going to find it attractive, but not all. Some insurers have learned to sell their individual products in the Medicare market and others have already developed a huge set of Web-based tools to take the administrative cost out of managing a retail market.
MC: Which companies will find the transition most difficult?
Keckley: It's like any industry where there's growth, but the marginal value of that growth is increasingly negative — you have to scale that growth over a big platform. If you don't have a big enrollment base, if you are only doing a smattering of individual market work, you are going to have a hard time.
MC: These sound like issues for the management of health plans overall. What are the specific challenges going to be for medical administrators?
CMOs are sometimes the lone clinical voice in the wilderness. It will be the toughest job in managed care.
Keckley: I appreciate that question. We don't give as much attention to this as we should. Number one, they are going to have to figure out how to merge behavioral health and physical medicine more effectively. Diagnostic categories such as anxiety, stress disorders, and substance abuse are impacting one fifth of the population directly. Historically we have had medical management policies that put these in separate buckets, so it's going to be a huge challenge to create behavioral health and physical medicine algorithms that define appropriate step therapies and treatment methodologies. The second item that will be high on the agenda of the CMO is the plan to bring comparative-effectiveness research to the market, which is daunting. Third is the transition from looking at individual provider performance to increasingly team-based models of delivery. Health plans have to figure out how to create the right methodologies for measuring the performance of the teams. There's not a real science there.
MC: We have had some bundled payment pilots.
Keckley: Yes, and we have had some value-based purchasing concepts floating around. But this is going way beyond what we have seen. If you are teaching in a medical school right now, you are telling your students that everybody is going to be practicing as part of a team. It won't be individual performance; it will be the doctor along with the nutritionists, the psychologists, and the nurses who collectively produce an outcome. So if I am a CMO, I am hopefully sitting arm-in-arm with the informatics team, mining clinical and financial data from our systems, looking at how I am going to redefine medical management.
MC: What issues come with using more comparative effectiveness research?
Keckley: The Patient-Centered Outcome Research Institute is a nongovernmental entity that is going to put out a set of evidence-based guidelines for diagnostics and therapeutics for 100-plus patient populations. Chief medical officers at health plans are going to have to map that to pharmacy and therapeutics committees' decisions, essential benefits coverage, denial utilization reviews, credentialing of providers, and external report cards. So it's not your same old P&T process; it's not your same old credentialing process.
MC: They won't be able to do this on their own.
Keckley: It's just a complicated role. CMOs have to be astute financially, but they also have to help other people throughout their organizations understand how care is diagnosed and delivered. CMOs are sometimes the lone clinical voice in the wilderness. It will be the toughest job in managed care.
MC: They already have a pretty heavy workload.
Keckley: I did a study where I looked at how 85 health plans structured medical management, including the tools given to CMOs. It was published in the Medscape General Medicine. [Keckley, PH "Evidence-based Medicine in Managed Care: A Survey of Current and Emerging Strategies" Medscape General Medicine 2004 Article 470303.] I found, not surprisingly, that budgets in support of CMOs varied widely, unrelated to the size of the plan. CMOs are expected to be at every meeting where there's another doctor in the room, and they have to go to meetings with employers to assure employers that employees will like the health plans being offered. They are expected to be the physician among the suits, which ties up a lot of time. There's also a huge amount of administrative work that has to be done, and often they don't have the staff, the resources, or the support of senior management to do the job well.
MC: How should they build internal support for tackling their new challenges?
Keckley: I think a lot about this. You have to bring the chief financial officer and the chief information officer on board first. You need data — claims, transactional, clinical, even administrative. And you need the CFO's worldview — not just the short view, but some prospective views. For example, what if we treated that case of bariatric surgery by naming the primary condition as depression? We have to connect data, money, and clinical decisions. If you can get the CFO, the CIO, and the CMO to sit down at least once a week and learn from each other, learn each other's vernacular and learn what is accessible, then plans will essentially write themselves. Some insurers will start with a fresh way of looking at their formularies. Some will say, We are going to work on certain high-risk populations. It's a journey. It's going to be iterative. It's going to be cultural. It's going to take those three going to the CEO, going to the board, and beginning to inch the thinking toward the idea that we are not just in benefits management, we are in care management.
Pharmaceutical manufacturers are going to have to figure out how they participate in the risk, and the ones that stonewall are going to be left on the side of the road.
MC: How is that new way of thinking going to impact relationships with pharmacy manufacturers and PBMs?
Keckley: The group purchasing organization model is already being challenged, and increasing amounts of data show that we really do a pretty lousy job of prescribing the right medication in the right dose in the right order to the right patient. So health plans want access to data from GPOs and PBMs that show decisions are being made based on clinical efficacy and cost-effectiveness. Plans are also saying to the delivery systems that they don't want to pay for piecework. They don't want a claim for Coumadin; they want to see a bundled claim for the treatment of the patient who had a clot, from the point of diagnosis to 90 days later, when it should have been stabilized. Pharmaceutical manufacturers are going to have to figure out how they participate in the risk, and the ones that stonewall are going to be left on the side of the road. As payment mechanisms in the next decade shift from volume to value to some level of performance, it's just a matter of what kinds of metrics we come up with for gauging performance. We could also see the whole concept of detailing go away.
MC: Deloitte's Center for Health Solutions polls people around the world about health care, and 65 percent are happy with their primary care. What does that tell us?
Keckley: I have been doing this a long time, and I remember at one point when the average satisfaction with a person's primary care physician was 94 percent. So this doesn't say that we are enamored of our primary care physicians. It says that we think they are all pretty much alike and that we are generally happy with them. We wish they would deliver better service, and we wish they would use technologies to let us schedule visits and get our lab results and get our prescriptions refilled without a visit, but the next guy is probably not much better than this guy.
MC: That's internationally?
Keckley: Yes, but in certain systems, primary care is a nurse practitioner, rather than an MD. What we mean by primary care can vary from market to market.
MC: What are your thoughts on the medical home?
Keckley: It's promising but unproven. The Agency for Healthcare Research and Quality just came out with a study that said when you peel back all of the studies that have been done, no one can really prove that the medical home has dramatically improved health or reduced costs. It's good that in the Affordable Care Act, things like the medical home, accountable care, bundled payments, and value-based purchasing are all treated as demonstrations and pilots because the data doesn't yet support that this is the way things should be done.
MC: Your job is to identify innovative solutions to health care problems. Did the reform law miss anything that we should be paying attention to?
Keckley: A bunch of things, including alternative treatments and retail clinics. We're going to see much more effort to understand alternative medicine and over-the-counter health as part of a medical management strategy. Slightly less than 10 percent of the population may want to treat their pain with yoga, some sort of a mindfulness technique, or massage therapy. That is market-driven. We also expect the 1,300 retail clinics to dramatically increase in significance as part of the delivery system, to be credentialed and treated as part of the primary care panel.
MC: Anything else?
Keckley: I would watch disruptive technologies. The ability we have with implantables, with biomonitoring devices, and with a variety of Web-based tools will help us coach patients, reduce unnecessary visits, do group visits, and do cyber visits. We think at least 40 percent of the visits to primary care could be eliminated if we were appropriately using those technologies, but that also requires the incentives to be aligned.
MC: How do you gauge what to watch?
Keckley: I am always paying attention to end users — how consumers behave — and to how nontraditional players find solutions that are more simple than the incumbents. For example, a technology company may say that it is simple to transfer a doctor's medical record to your mobile device so that you can just take the barcode to the pharmacy counter. Three industries are looking from the outside in and are doing deep vertical dives in health care: a retail industry, which thinks we are just boneheaded about consumers and that it can make care accessible, convenient, and cost-effective; technology companies, which see all kinds of processes they could improve; and the financial industry, which says there are better ways to finance and deliver services. That's one of the major threats to the traditional insurance industry.
MC: Are health plans in trouble?
Keckley: From the first draft I read of the Affordable Care Act, I've said that there is more upside than downside for the health plan industry, but not for the plans that are timid. It's not just about a market expanding. It's a whole new set of opportunities, whether it is subcontracting with states to run their health care exchanges, creating private exchanges, or diversifying and getting into this broader concept of health, wellness, and healthy living.
MC: Do similar opportunities exist for hospitals?
Keckley: Hospitals are not able to maneuver as easily. The American College of Healthcare Executives says that the number one reason a hospital CEO is fired is conflict with the medical staff, not financial performance of the hospital. And the top reasons a CEO gets in trouble with physicians are money and clinical autonomy. Nothing on the horizon says that doctors will be able to operate autonomously; they are interdependent, just like every piece of the system. But doctors don't want to hear that. So if the CMO in the health plan has the biggest internal challenge, the hospital CEO may have the biggest external challenge, because they can't make anybody happy. In some cases physicians don't want to hear reality, and often health plans are not good partners.
MC: What about physicians' reluctance to use technology?
Keckley: We've done two studies on physician use of information technology, and essentially they boil down to three simple things: One, doctors don't believe that the promise of information technologies is real. They think there are too many variables in diagnosing and treating patients and that this is not as simple nor as positively correlated to outcomes and accuracy as its promoters would say. Two, they say from a business standpoint that the government grants they receive to implement information technology don't meaningfully offset the cost of an electronic health record. And three, they say their patients aren't demanding it, so what's the big deal? Against that backdrop, doctors are going to be reluctant. We think they'll come into electronic health records more as a result of affiliating with larger provider organizations than as a result of making a decision to buy a system. Our data show that right now about 25 percent of doctors in the country are employed in hospitals and about half are employed in some model, including health plan ownership. So it would be a health plan or a hospital sorting through all of the EHR systems and saying, this is the one we are going to use.
MC: Do you foresee massive consolidation or acquisition in health care?
Keckley: Absolutely. We are going to see consolidation across the board. We are doing studies. I just reviewed some things on hospital-hospital, hospital-physician, plan-plan, plan-hospital, plan-doctor consolidation, market by market. It has picked up. In the past six months, there is an uptick. In the first six months of last year, it was slower because people were trying to figure out the Affordable Care Act and what it means. Private equity now is also really looking at this as an opportunity. We are going to see some jumbo deals — it's not just for the little guys. We are going to see a lot of deals like the Cigna-HealthSpring announcement, which was $3.8 billion.
The clinician in a health plan has been an extension of the marketing organization, one who occasionally helps develop policies to discipline bad doctors. That was it. The role today is exponentially more complicated and expanding.
MC: And it will all put pressure on health plan CMOs?
Keckley: Clinical folks in managed care have an unusual opportunity to be relevant in the next couple of years. In my career, the clinician in a health plan has been an extension of the marketing organization, one who occasionally helps develop policies to discipline bad doctors. That was it. The role today is exponentially more complicated and expanding. My hope is that plans step back and look at the CMO position not as one of the slots on the organizational chart next to the chief marketing officer, the CFO, and the CIO, but that it becomes a central focus to understanding the new normal. It is not just about restructuring the insurance market; it's fundamentally a different view of care, of caring, and of health care.
MC: Thank you.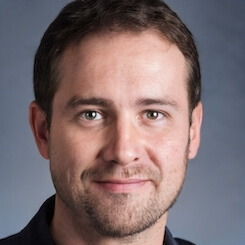 Paul Lendner ist ein praktizierender Experte im Bereich Gesundheit, Medizin und Fitness. Er schreibt bereits seit über 5 Jahren für das Managed Care Mag. Mit seinen Artikeln, die einen einzigartigen Expertenstatus nachweisen, liefert er unseren Lesern nicht nur Mehrwert, sondern auch Hilfestellung bei ihren Problemen.