In the face of stiff competition from a growing category of dedicated wellness companies, major health plans are launching sophisticated, ambitious programs to slake employers' thirst for these products
America's health plans have heard the message: Employers want wellness services, and the plans are delivering with gusto. The nation's biggest plans are rolling out slick programs that are designed to improve the health status of a client's workforce by picking off the incubating health problems of each worker — one at a time if that's what it takes.
Rooted in the philosophy of disease management, most wellness programs are designed to identify a worker's health risks and intervene early and often. That means newsletters, online coaches, worksite programs, telephone calls from health coaches, reminders about doctor's appointments, blood draws at the office, posters at the clinic. If a health threat can be remediated (obesity, smoking, poor nutrition, inactivity, stress overload) or managed (pregnancy, asthma, depression) there is a program tailored to do so.
"We see this as a huge opportunity," says Christine Paige, senior vice president of Kaiser Permanente in Oakland, Calif. "Our program goes from wellness, prevention, and early detection all the way to chronic disease management. All of that makes people not only healthier, but also more functional, even while they are managing a disease."
Strengthening ties
Kaiser and other health plans say those services make them more valuable to their clients, cementing relationships.
Joan Kennedy, senior vice president of WellPoint and president of its Health Management subsidiary, considers health optimization, as she calls it, to be the future of the health insurance industry. "The ability of WellPoint to play in that space is phenomenal because we have experience in all modalities of what an employer and employee need to manage and maximize health," she says.
She and other leaders in the wellness movement at health plans make a convincing argument that workers' health risks can, and must, be identified and mitigated before they turn into high-cost medical problems in the future.
Chris Coloian, vice president for health advocacy products at Cigna, points to two statistics — 66 percent of Americans are overweight and 20 percent smoke — as primary drivers for employers' focus on wellness.
"This allows for dialogue between us and the consumer and the plan sponsor to really move to a new level," he says.
That's why Cigna and all the other national plans are rapidly adding new services, the most notable of which are health coaching programs. Most plans assign online and telephone coaches who work one on one with workers to get them to stop smoking, to manage their chronic condition, or to get off the couch, into the gym, and eating carrots instead of carrot cake.
Yes, coach
Motivating someone to change behaviors is not easy. Cigna, Coloian says, has trained its coaches to "deeply find the motivation within an individual to help him make sustaining lifestyle changes that help him overcome something that is contributing to health risk in the future."
Thomas D. Snook, a principal and actuary at Milliman, cautions against promising more than can be delivered. However, health plans say that the risk of providing wellness services to their clients' workforce is outweighed by the risk of not engaging in them.
"You've got to go for the greater good of managing the health and wellness of the employer's employee base in order to have an overall value proposition," WellPoint's Kennedy says. "That is a very different way of thinking. I think it's more risky if you aren't thinking that way because you will no longer be competitive in the market. We believe that's where the industry is going."
Some observers say that the enthusiasm of health plan executives is fueled by panic. Specialty wellness vendors are merging, increasing the breadth of services they can offer to employers and encroaching into areas that health plans once owned.
The competition
"The specialty vendors have started to expand their services to a point where they are not just keeping healthy people healthy and doing disease management, they are also taking on case and utilization management," says Sue Willette, head of Mercer's health and productivity management group. "The health plans are at risk for becoming claims processors and contracting with physicians."
Indeed, even those roles may be at risk, she says.
"As you see the demand for high quality physician networks increase, you probably are going to see the advent of other types of organizations doing direct contracting and, again, putting health plans more at risk for losing a book of business," she says.
Others question whether employers and insurers can truly be aligned in the wellness movement. Employers can expect a quick return on their investment in wellness. An employee who starts working out, for example, may curtail sick days and exhibit more energy after just a short time.
"Employers are interested not only in how much their health insurance costs but also how often people show up to work, how they feel when they're at work and, as a consequence, how productive they are at work," Snook says. "The time horizon for seeing wellness programs pay off for employers is pretty quick — a couple of years, maybe even shorter."
In contrast, the financial benefits to insurers will come much later. The employee's workouts may stave off a heart attack that would otherwise occur 20 years in the future. By that time, the individual has probably moved on to another insurance company or to the Medicare rolls.
"The health plans do not have a financial incentive to invest long-term for the well-being of their insureds," he says.
Peter Boland, president of Boland Healthcare, says health plans measure success by their control of medical trend rates, while employers are focused on the broader goal of worker productivity.
"The employer's issue is how to keep people from getting sick in the first place, because once they get sick, the barn door has been opened," he says. "Is it in the health plan's interest to prevent illnesses? Not necessarily, because they're paid on volume and how much money is going through the system."
From the health plans' perspective, the viability of wellness services will be evaluated on the expense of offering the services and the savings that come from them.
"The key variables are: How many employees and families make use of these services, what do those people look like from a demographic standpoint, and is there any cost savings to be had in the medium term?" says Snook, the actuary.
All too soon to know, he adds. If relatively few employees use wellness programs, the expense of offering them will be minimal. On the other hand, if already-health-conscious workers are the primary users, the savings from reduced claims will be small since those people are not high cost anyway.
"But if you're really hitting the target population — the people who don't exercise and the people who eat wrong — then it could be more effective in cutting costs," he says.
This is not to say Snook is against the programs.
"I think this wellness thing is really a good idea, and I'd be very happy to see it succeed," he says.
$100 million on a fad?
WellPoint's Kennedy has invested nearly $100 million to develop 360° Health, and programs are still being rolled out. The subsidiary she runs, Health Management, employs 1,500 people, mostly health care professionals providing wellness services directly to WellPoint clients. As many as 800 may be added in the year ahead.
"We're really focusing on what we call health optimization — how do you achieve, at an individual level for an employee, optimal health," Kennedy says. "We see that health optimization being the next generation, and we just need to continue to work to slowly bring that integrated solution together as our core product."
Other nationwide health plans share that focus, although the terminology, goals, and measurement of the wellness movement have yet to become settled.
Kaiser Permanente knows that its clients eventually will want to know how wellness programs are affecting worker productivity. Paige says that ways to measure the outcomes of wellness programs must be developed.
"We're very interested in working with our customers in developing those kinds of tools because there is literature out there that says issues of productivity far outweigh the direct medical costs that an employer experiences," Paige says.
Meanwhile, in some cases, Cigna is already guaranteeing that its customers will benefit from wellness programs.
"In our chronic care program and some of our case management programs, we guarantee financial results, the effect on medical cost and improved productivity," Coloian says. "Even though the results are usually 12 to 36 months in the making, we are making sure our customers understand we are delivering the programs as we promised."
---
Our most popular topics on Managedcaremag.com
---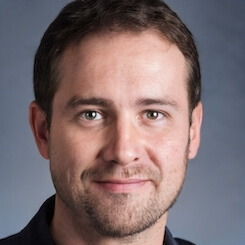 Paul Lendner ist ein praktizierender Experte im Bereich Gesundheit, Medizin und Fitness. Er schreibt bereits seit über 5 Jahren für das Managed Care Mag. Mit seinen Artikeln, die einen einzigartigen Expertenstatus nachweisen, liefert er unseren Lesern nicht nur Mehrwert, sondern auch Hilfestellung bei ihren Problemen.