For centuries, the problem in medicine was too little information. Now there's too much, and doctors need help coping.
The amount of research published in health care is astounding. Thousands of studies are disseminated each year on research ranging from personalized genetic-based drug therapies to promising biotech prescriptions for cancer. But the problem with all this great information is that it often takes more than a decade from when a best practice is published in a clinical study until it is broadly adopted.
For health plans seeking to meet increasing quality and reporting demands, this lag between publication and implementation means they must find more effective and efficient ways to communicate a wide range of data. Developing optimal approaches to delivering data that meet an organization's goals for quality, growth, and sustainability is crucial to succeeding in the dynamic and demanding health care marketplace today.
Poor provider engagement
One reason there's such a long time between publication and implementation is that as an industry, we haven't always done an adequate job of disseminating the research we have to providers or encouraged them to adapt the relevant findings quickly.
Most post-myocardial infarction (MI) patients receive beta blockers, for example, but it's taken the industry almost 20 years to make this best practice widespread. Until recently, fewer than half of all providers followed the otherwise widely accepted guideline to prescribe aspirin to reduce heart attack and stroke for patients when the potential benefit outweighs the potential harm from gastrointestinal hemorrhage.
Delays and gaps in adopting best practices have led to significant regional, socioeconomic, and even institutional quality chasms. Some estimates put the costs of such poor quality care at about $500 billion annually.
Costly delays
Recognizing that these costs must come down, health plan medical directors, pharmacy directors, and administrators are seeking better ways to educate and engage providers by requiring them to more fully comply with HEDIS, pay-for-performance (P4P), and other quality measurement initiatives. More than 90% of health plans incorporate HEDIS-based performance standards. Similarly, the federal Centers for Medicare & Medicaid Services asks health plans to raise their star ratings in the Medicare Advantage program.
Therefore one of the biggest challenges health plans face is how to disseminate information, guidance, and performance data among providers. Examples of information that must be communicated include:
Relevant comparative effectiveness research
Up-to-date HEDIS quality metrics
Star ratings for Medicare payment
Internal data on performance and outcomes benchmarked to peers and national standards
Evidence-based guidelines
Formulary guidelines
Just knowing what kind of information needs to be communicated today is not enough. Health plans also face barriers when implementing the typical provider engagement program. For instance:
Physicians are overloaded with information from a wide range of sources, including payers themselves, pharmaceutical manufacturers, the media, and even patients. Historically physician education has been didactic, static, and often highly rigid, all of which discourage doctors from asking questions out of fear of peer ridicule.
Physicians simply lack the time to read meaningful journal articles and fully explore their implications. Studies show the average physician has no more than a few hours per week for such reading.
Health plans have limited resources. Many know what the organization needs to communicate — and to whom — yet they simply lack the ability to deliver the in-depth level of outreach providers require.
Communication failures exist between providers and health plans, stemming from misconceptions about and mistrust of education programs. For years, providers have perceived quality guidelines as being designed primarily to save the health plan money.
To receive optimal value from education programs, health plans first must recognize that educational efforts need to be meaningful, relevant, and include data specific to their patients.
One of the key clinical areas health plans target is care for patients with diabetes. Typically, these patients have high costs and, until recently, physicians' adherence to quality metrics has been low. In the 1990s, when HEDIS scores showed that many physicians were not checking hemoglobin levels, health plans began educating providers on the importance of measuring patients' blood sugar levels.
Not up to standards
Although some 90 percent of all providers do hemoglobin testing today, many providers are not performing up to standards for microalbumin testing. Microalbuminuria is an early and easily detectable marker of renal damage. Only 30% to 40% of diabetic patients routinely get their microalbumin level checked, chiefly because providers mistakenly assume that checking creatinine levels is adequate for detecting early disease.
To improve testing of key indicators, including microalbumin levels for patients with diabetes, a health plan in the Midwest launched a comprehensive member and provider education program that included incentives to encourage better care. Within two years, scores improved significantly, enabling the plan to expand the program to other therapeutic categories.
New approaches
Using incentives to foster change often is successful, but health plans also are finding success with other methods of engagement, such as:
Peer-to-peer outreach, in which physicians receive education from other clinicians
Interactive workshops with peers, which are highly successful but costly and time consuming
Practice-based learning, which is a critical evolution in teaching that emphasizes learning by doing
Social networking also is increasing among physicians of all ages. While busy physicians often do not have time to read numerous clinical journals, many will take time to read an excerpt or more from articles colleagues share in discussion groups or in professional associations. To share research on medical information, 24% of physicians use social media, such as Facebook, Twitter, and LinkedIn, on a daily basis, according to a recent study published in the Journal of Medical Internet Research.
Another important education method effective for disseminating evidence-based information to providers is academic detailing. Traditionally this approach has focused on changing prescribing patterns for targeted medications. In recent years, however, it has been expanded to target adherence to evidence-based medicine guidelines and has shown considerable promise.
For many years, the NCQA has run the Diabetes Physician Recognition Program (DPRP) cosponsored by the American Diabetes Association (ADA). DPRP is a voluntary program for physicians or physician groups that provide care to patients with diabetes. The program assesses adherence to key measures designed to improve patient outcomes.
Recognizing the importance of participation in such an initiative, a national health plan analyzed provider performance and discovered it had 40 providers in two key markets with low DPRP performance scores. After instituting a P4P program to improve scores, only one practice achieved the desired results.
Working with a consultant, the health plan then developed an academic detailing program for physicians. Each practice was evaluated on how well it managed blood glucose, blood pressure, and cholesterol levels; eye exams; nephropathy and smoking status assessments; and giving smoking cessation advice or treatment.
One-on-one, peer-to-peer education was implemented in all practices. A chart review conducted in 20 practices six months after the program began found that 17 (85%) of the practices achieved the 75 points needed for DPRP recognition, a marked improvement from the initial single practice achievement.
Academic detailing
The DPRP program provides two important lessons. First, it shows that when health plan education includes comparisons of a clinician's own quality data with that of national and local benchmarks, performance is likely to improve. Second, the benefits of having peers communicate one-to-one with physicians using the principles of academic detailing are significant.
There are many benefits to combining what works in academic detailing with an approach that is cost-effective for health plans and that allows providers to schedule these sessions at their convenience.
Virtual education outreach
This second lesson has emerged recently as part of a new approach to academic detailing called virtual education outreach. In this approach, physicians and other providers are connected via Web cams to trained clinician educators, such as medical doctors, doctors of pharmacy, and advanced-practice nurses, who provide one-on-one evidence-based education. These programs focus not only on education regarding evidence-based outcomes studies, but also on dynamic data reporting relevant to the provider's specific population.
There are many benefits to combining what works in academic detailing with an approach that is cost-effective for health plans and that allows providers to schedule these sessions at their convenience.
The cost of these programs can range from $300 to $500 per provider. Considering the work that goes into analyzing data, scheduling appointments and delivering education via a trained clinician, these programs are comparable to, or cost less than, many other education and outreach efforts.
Early interest in such programs is promising. Recently, a large national health plan launched a pilot online education tool with providers with commercial or Medicare members with diabetes that enables physicians to schedule virtual meetings with clinicians.
The clinicians update doctors on their patients' profiles and on the latest medical research in diabetes care. This information is tailored to the specific health concerns of the physician's patients, giving physicians personalized and actionable treatment information.
Such virtual academic detailing can be used to give physicians the latest research and insights into quality performance and other data health plans need to communicate to physicians. Providers can get information about which patients need certain tests or other follow-up care, for example.
Such dynamic reporting, enabled through virtual academic detailing and presented by a clinician, allows providers to use specific clinical and quality information immediately for their patients. Another benefit of these virtual programs is that they help health plans reach providers dispersed across large rural areas, thereby ensuring more consistent adoption of best practices systemwide.
In addition, the virtual approach provides peer-to-peer education in a cost effective and convenient manner because physicians can schedule their education when and where they want.
Typically, about 20% to 25% of eligible physicians participate in these voluntary virtual academic detailing programs, rates that are considerably higher than the industry average for traditional education programs. Some health plans are moving to require physicians to participate and others offer financial incentives to encourage physicians to participate.
Improvements
Once health plans have enough providers participating in these educational initiatives they are likely to see a reduction in the time from when research demonstrates a best practice to when it is incorporated into care delivery. At that point, plans should begin to see improvements in patient outcomes; the ultimate goal of physician education.
Steps to consider when developing physician-education programs
Choosing among many options to educate physicians can be challenging for health plans. There are several steps they can follow when developing provider outreach and education programs.
Identify barriers. The ideal first step is to understand the perceptions of any current educational outreach programs and how these perceptions may have affected participation in education efforts in the past.
Review procedures in place for education. Some organizations use e-mail newsletters or include updates on research with monthly checks. This may work sometimes, but often the information gets overlooked or never reaches the physician.
Target providers by specialty, recognizing that different approaches will appeal to different providers. Health plans can identify which physicians are likely to respond through surveys and by reviewing past participation rates. Some physicians will need intensive face-to-face outreach, some will respond well to virtual programs, and some will be incorporating best practices already and need only passive interventions.
Consider outsourcing. Messages involving education sometimes gain wider acceptance when they come from a credible outside source rather than from the health plan itself.
Measure results over time. By measuring participation rates and results, health plans can expand successful programs and revise those that do not produce desired results.
Next, health plans should analyze the data they have on provider performance to identify gaps in care, using standards from the National Commission for Quality Assurance, the Joint Commission and other standard-setting organizations. Almost all health plans use the NCQA's HEDIS to measure physicians' performance. In the past several years, NCQA also has addressed performance of accountable care organizations, patient-centered medical homes, and patient-centered specialty practices to ensure that the providers in these organizations meet quality standards.
Plan data
In addition, plans have their own data they can use to identify physicians who are not meeting certain guidelines. Using this data, they can develop education programs targeting those physicians and highlighting best practices. Health plans should also analyze results over time, report back to providers, and do follow-up education as needed.
Once a successful education program is developed, health plans can develop initiatives designed to serve their specific populations.
If a health plan has a large population at-risk for diabetes, for example, an important initiative would be to ensure that proper prevention and testing programs are being employed.
Continuous improvement of any and all education initiatives will ensure that these programs will help maintain a level of quality that is best for members and allows providers to reach goals incorporated in P4P or other financial-reward programs.
The AHRQ approach to education
Recently the federal Agency for Healthcare Research and Quality launched programs to engage and educate providers about comparative effectiveness research, and more specifically about the medical evidence that has direct implications for day-to-day practice. Physicians caring for large populations of patients with diabetes or heart disease receive education, through a multitude of approaches, including peer-to-peer outreach in one-on-one or small group presentations. Continuing medical education is also an important component of AHRQ's approach to dissemination of research findings.
Barry Patel, PharmD, is president of Total Therapeutic Management, a company in Kennesaw, Ga., that specializes in health care quality improvement. More information is at www.rxttm.com.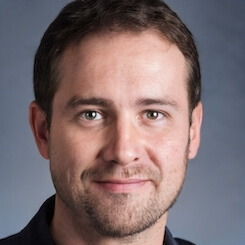 Paul Lendner ist ein praktizierender Experte im Bereich Gesundheit, Medizin und Fitness. Er schreibt bereits seit über 5 Jahren für das Managed Care Mag. Mit seinen Artikeln, die einen einzigartigen Expertenstatus nachweisen, liefert er unseren Lesern nicht nur Mehrwert, sondern auch Hilfestellung bei ihren Problemen.