Emerging data show impressive results on glycemic control, but what about long-term results, safety, and high maintenance costs?
Bariatric surgery's reputation as a diabetes fighter grows. It produces weight loss that eclipses medication therapy or lifestyle programs, and some experts even say that it can create an immediate reduction in hemoglobin A1c to a point where patients leave the hospital no longer needing antidiabetic medications.
The American Diabetes Association says, "Bariatric surgery produces near or complete normalization of glycemia in a range of 40% to 95% of patients with type 2 diabetes, often wiping out the need for antidiabetic therapy."
Bariatric surgery is commonly a covered procedure for people with a BMI ≥40 who have failed a weight loss program or with a BMI ≥35 with a comorbidity related to obesity, such as diabetes.
The latest development is a claim that bariatric surgery can achieve the ADA's definition of a cure for diabetes. That definition is A1c <6% and normal fasting glucose levels for five years without medication therapy. The benefits of obesity surgery are attributed, in part, to the surgery stimulating hormonal changes, incretin effects, and brain signaling that are separate from weight loss.
In spite of near miraculous results, bariatric surgery may be only halfway to establishing clinical credibility and gaining acceptance. It needs to conclusively demonstrate its long-term effect on micro- and macrovascular complications in diabetes, or a clear effect on chronic conditions such as sleep apnea. Then there are concerns about its safety, efficacy, and cost.
Cleveland Clinic
Two studies from the Cleveland Clinic provide new insights on the diabetes-related effects of bariatric surgery.
The first tracked 217 patients who received Roux-en-Y gastric bypass (n=162), laparoscopic gastric banding (n=32), and sleeve gastrectomy (n=23) over six years. The three procedures have differing effects on weight loss, reduction of A1c levels, improvement in cardiovascular risks, postoperative adverse events, and long-term results. Roux-en-Y gastric bypass provides the greatest weight loss and glycemic control benefits, followed by sleeve gastrectomy and then laparoscopic adjustable gastric banding. Banding does have fewer surgical complications.
The excess weight loss for all 217 patients after five-plus years averaged 55%. Excess weight is the difference between ideal weight and actual weight. The average total weight loss was 25%. In comparison, most medication therapy and lifestyle programs strive for 10% weight loss.
Twenty-four percent of the patients achieved long-term complete diabetes remission (A1c <6% and fasting blood glucose (FBG) <100 mg/dL) at a median follow-up point of six years. The ADA has defined a cure as continuous complete remission for more than five years, so these patients meet that definition. Another 26% achieved partial long-term remission (A1c 6%–6.4% and FBG 100–125 mg/dL off medication).
Six years after surgery, 80% met or exceeded the ADA's goal of A1c <6% with or without antidiabetic medications. The mean A1c level for the entire cohort decreased from 7.5% to 6.5% (P<0.001).
This study confirmed a finding seen in medication therapy trials: shorter duration of diabetes is linked to better A1c control and higher rates of remission. Seventy-six percent of patients who had diabetes for five years or less achieved complete or partial remission, compared with 21% of patients with a duration of more than five years. Shorter duration is associated with less damage to pancreas beta cells that produce the insulin that regulates blood glucose levels.
"Shorter duration of diabetes prior to bariatric surgery predicts a better chance of beta cell recovery in the pancreas and clinical remission of diabetes," says Stacy Brethauer, MD, of the Cleveland Clinic and the lead author of the study. "The take-home message is that rather than wait for somebody to have end-stage diabetes, we should be intervening with surgery earlier to have a higher chance of diabetes remission."
Bariatric surgery doesn't just restrict the amount of food that enters the gut, says Stacy Brethauer, MD, president of the American Society of Metabolic & Bariatric Surgery. For example, it modifies the relationship between the gut and the pancreas.
Jaime Ponce, MD, immediate past president of the American Society of Metabolic & Bariatric Surgery, says, "Gastric bypass and sleeve gastrectomy stimulate the pancreas by changing the way hormones work in the intestines."
Bariatric surgery produces several other physiologic changes. "In sleeve gastrectomy and gastric bypass, there are effects of surgery that occur before weight loss that contribute to diabetes remission, and those include gut hormone changes, changes in interaction between the gut and the pancreas, energy sensing within the gut, and glucose production within the liver," says Brethauer. "We call these procedures metabolic operations because they have numerous metabolic effects other than weight loss."
This study also showed positive results on cardiovascular disease (CVD) risk factors. Sixty-two percent of patients achieved recommended blood pressure control, 72% achieved LDL control, and 80% achieved triglyceride targets over the long term.
More data
More importantly, 28% of study patients met the combined A1c, blood pressure, and LDL goals. Diabetic nephropathy was present in 19 patients; it improved in 10 patients and stabilized in the other nine.
To gain acceptance, bariatric surgery will have to demonstrate its ability to compete with or beat medical therapy in reducing microvascular events such as retinopathy and CVD events such as myocardial infarction and stroke.
Intensive medical therapy
The second study, the STAMPEDE (Surgical Therapy And Medications Potentially Eradicate Diabetes Efficiently) trial, also from the Cleveland Clinic and published in the New England Journal of Medicine, provides data on CVD risk factors at 12 months by comparing intensive medical therapy patients to patients who had Roux-en-Y gastric bypass or sleeve gastrectomy.
At 12 months in this study of 150 patients, there was a significant difference between the two groups in the number of medications needed to treat hyperlipidemia, although LDL cholesterol levels did not differ significantly.
At the outset, 86% of gastric bypass and 78% of sleeve gastrectomy patients required lipid-lowering drugs, and 12 months after surgery, the percentages had declined to 27 and 39, respectively. In the medical therapy group, 92% of patients still required antilipid medications.
There was a significant reduction in the number of antihypertension medications in the surgical group; use decreased from 78% of patients to 33% for gastric bypass patients and from 67% to 27% for sleeve gastrectomy patients. The use of antihypertensive agents in the medical group increased slightly from 76% to 77%.
The use of angiotensin converting enzyme inhibitors and angiotensin receptor blockers increased in the medical therapy group while it decreased from 74% to 18% for gastric bypass patients and from 61% to 22% for sleeve gastrectomy patients.
These two studies show benefits for CVD risk indicators, but an important obstacle that bariatric surgery faces is that data on CVD events are not available from large, long-term trials.
Bariatric surgery's history overshadows its positive results. "The general public still has a lingering concern about the safety of bariatric surgery, based on complications in its early history," says Ponce. The American Diabetes Association (ADA) says that "the rates of morbidity and mortality directly related to surgery have been reduced considerably in recent years" and it cites a study reporting a 30-day mortality rate of 0.28% that is similar to laparoscopic cholecystectomy.
There is concern about other problems, including perioperative complications, weight regain, and need for surgical revision of the obesity surgery.
In the STAMPEDE trial the complications at one year included:
Complication
Medical therapy
Roux-en-Y bypass
Number of patients and percentage
Hospitalization
4 (9%)
11 (22%)
Re-operation
0
3 (6%)
Pneumonia
0
2 (4%)
Hernia
0
1 (2%)
Hypoglycemia
35 (81%)
28 (56%)
Anemia
3 (7%)
6 (12%)
Anastomotic ulcer
0
4 (8%)
Excessive weight gain
3 (7%)
0
Laparoscopic adjustable gastric banding (LAGB) is particularly susceptible to long-term complications and inadequate weight loss. It is the third-most-common bariatric procedure after gastric bypass and sleeve gastrectomy, and its popularity increased about five years ago because it is simpler than the others — and reversible. Recent trends in bariatric surgery have demonstrated less enthusiasm for adjustable banding and a growing demand for sleeve gastrectomy.
A March 2013 article in Surgical Endoscopy reported that revisional surgery is required in 20% to 30% of LAGB cases because of several problems with the band itself or because patients failed to achieve adequate weight loss.
Like diabetes patients on medication therapy, bariatric surgery patients require lifelong support.
All weight loss surgery patients can experience nausea and vomiting early after surgery and vitamin deficiencies in the long term if they don't take supplements. In the long-term after bariatric surgery, patients still need to work hard to maintain the weight loss that occurs in the first year or two after the operation. To maintain their weight loss long-term, bariatric surgery patients must establish and continue healthy eating behaviors and an active lifestyle in addition to undergoing the surgery.
Comprehensive management
Medicare recognized the need for ongoing support and until late 2013 it restricted coverage to facilities certified under its centers of excellence program. Now coverage is not restricted to specific centers and bariatric surgery programs are popping up, promoted by surgical practices that claim to provide comprehensive management and long-term support. A number of professional groups have protested Medicare's removal of its certification requirement.
Ponce says, "The data show that approximately 80% of patients in long-term follow-up will maintain substantial weight loss, and approximately 20% struggle with weight regain or require additional treatment — possibly a second procedure."
Geisinger has a program that places as much emphasis on patient selection and long-term follow-up as it does on surgery.
"We had a medical obesity program first and then decided to add surgery," says Christopher Still, DO, director of Geisinger's Obesity Institute. "We have an extensive preoperative program that lasts four to six months.
"There is a nutrition and behavioral class run by a nurse specialist, psychologist, and dietitian. Thereafter, patients are required to read a book, complete 10 educational modules, and discontinue smoking, and are urged to lose 5% to 10% of their weight before surgery."
Like Ponce, Still reports that after surgery, approximately 20% of patients do not achieve desired outcomes.
Postoperatively, the program actively reaches out to keep patients in follow-up. Still says Geisinger has nearly 80% retention after five years.
"The postoperative program is focused on getting patients engaged early and keeping them accountable for their success," says Still. "If our patients are not able to start and maintain exercise, there is a very high chance of not meeting their weight loss goal or actually regaining weight."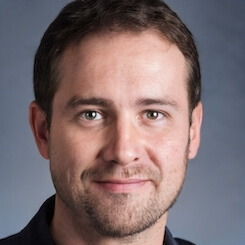 Paul Lendner ist ein praktizierender Experte im Bereich Gesundheit, Medizin und Fitness. Er schreibt bereits seit über 5 Jahren für das Managed Care Mag. Mit seinen Artikeln, die einen einzigartigen Expertenstatus nachweisen, liefert er unseren Lesern nicht nur Mehrwert, sondern auch Hilfestellung bei ihren Problemen.