Analysis of data from claims is uncovering opportunities to advise prescribers and, through them, to improve outcomes
Tweet Widget
(link is external)
Health plans and PBMs are taking new steps to capitalize on medication therapy's value. Evidence is mounting that many classes of medications can reduce the cost and utilization of downstream medical services, such as emergency room visits resulting from hypoglycemia and stroke-related inpatient admissions.
A 2013 Cochrane Database Systematic Review of statin therapy for primary prevention of cardiovascular disease showed a statistically significant reduction in all-cause mortality, combined fatal and nonfatal cardiovascular disease, combined fatal and nonfatal coronary heart disease events, and combined fatal and nonfatal stroke.
Optimal medication therapy can also reduce costs when there is increased use of dual or triple therapy or high-cost branded agents. There are equal opportunities in specialty pharmacy. While controlling costs in specialty pharmacy is important, improving therapy outcomes and patient status is important too.
The challenge in optimizing therapy is finding ways to efficiently and effectively communicate with prescribing physicians. First-generation physician communications in traditional pharmacy included letters about medication miscues, which were often overlooked. In specialty pharmacy, prior authorization is used, in part, to manage therapy — through techniques such as 14-day initial scripts.
Those approaches are giving way to smarter methods. Prime therapeutics is rolling out a next-generation physician communication vehicle in traditional pharmacy, and Express Scripts is using more sophisticated therapy management techniques in specialty pharmacy.
In January, Prime Therapeutics announced a collaborative effort with MDdatacor to provide patient-specific medical and pharmacy data to physicians through MDdatacor's web-based physician portal, MDIinsight. Prime's half of the deal involves its GuidedHealth pharmacy platform, which extracts medication-related data from pharmacy claims. The data are run through a rules-based engine that identifies therapy management opportunities.
MDdatacor's software extracts clinical information from EHRs and medical claims. David S. Hanekom, MDdatacor's chief medical officer, says, "MDInsight creates disease-specific patient registries with information on the patient's status, including gaps in care." The patient-specific and problem-specific registries are available to physicians through the portal. "This moves patient management to the next level," says David Lassen, PharmD, Prime's chief clinical officer. "If information is not detailed, targeted, and meaningful, it's a waste of time for physicians," says Lassen.
"In the past, physicians were pinged multiple times on individual issues, and that was difficult for them to handle. Our approach identifies care management opportunities for groups of patients and provides that information in one document. Physicians can see adherence issues, suggestions for alternative evidence-based therapies, drug safety issues, underutilization, overutilization, and opportunities to switch to lower-cost medications."
Contracts
The companies are completing the linkage of their two platforms, says Lassen. Prime is owned by a group of Blue Cross plans, some which also invest in MDdatacor. MDInsight is used by two Blue Cross plans.
"We are looking at opportunities to provide services to our mutual Blue Cross Blue Shield customers," says Lassen. An important niche for this new product, he says, is the contracts between plans and providers that incorporate shared savings or bonus arrangements. Many of those contracts include pharmacy cost and inpatient utilization measures.
The new tool is aimed at helping providers improve these measures for the most common chronic diseases. "The greatest opportunities for therapy management to reduce the total cost of care are in diabetes, cholesterol management for coronary artery disease, and hypertension," says Lassen.
Express Scripts has its own online tool for therapy management called Express PATH, but it's for specialty pharmacy. It's an online provider portal with information about coverage and evidence-based rules that encourages optimal prescribing decisions. It is being tested at several locations. The company plans wider distribution later this year.
Express Scripts is taking other steps to optimize therapy and expand physician feedback in specialty pharmacy. The goals of these efforts are the same as those in traditional pharmacy — improving patient status and controlling costs — but the communications are very different.
"These communications are highly patient-specific, given the unique characteristics of each patient and their therapy and the comparatively small number of patients for rare diseases," says Mary Dorholt, the company's vice president and clinical practice leader for specialty pharmacy.
"Where physicians followed our recommendations, 63% of patients were doing better. And where they did not, only 25% were doing better," says Mary Dorholt, vice president and clinical practice leader for specialty pharmacy at Express Scripts.
Two of the major elements in Express Scripts therapy improvement efforts are patient outreach to obtain an assessment of the patient's status, and feedback to physicians based on these assessments.
"We're interacting with physicians frequently, sometimes daily. Those interactions involve situations where we apply standardized assessments that are often unique by drug and by patient to ensure proper drug utilization and medication management," says Dorholt.
Express Scripts' MESA intervention program is an example. MESA stands for managing erythropoiesis-stimulating agents (ESAs) to prevent anemia in cancer patients. "This program helps prescribers comply with FDA guidelines for prescribing ESAs. We perform outreach for every patient receiving an ESA to obtain lab results for hemoglobin levels, and if they are out of range we talk to the physician about holding a dose or discontinuing therapy," says Dorholt.
"We've been able to show annual savings of about $2 million — about 40% of our business for ESAs."
Immunoglobulin for neurological disorders is another target for therapy management. "We recognized that dosing can be all over the place, so we decided to look at it at the patient level and assess the patient's functionality. Because this is a neurologic disorder, there are some simple things you can ask patients about their ability to do things like buttoning their shirt," says Dorholt.
"We found that in many cases patients were underdosed, and we developed a new approach to go back to doctors with this information. In this study we found that physicians responded to our recommendations 54% of the time. Then we performed follow-up at 24 weeks to see if there was improvement in their functionality.
"Where physicians followed our recommendations, 63% of patients were doing better. And where they did not, only 25% were doing better."
Specialty therapy resource centers
Express Scripts' patient-assessment activities in specialty pharmacy are primarily conducted by its nine specialty therapy resource centers, which were acquired when it merged with Medco. The resource centers are staffed with pharmacists and nurses, and they handle the distribution of specialty medications. Dorholt says that patient-specific assessments are performed for many specialty diseases, and for some diseases there is a decision tree to assess different things depending on the patient's response to certain questions.
The underlying message here is that both traditional and specialty pharmacy are increasingly moving to convenient patient-specific therapy management feedback to prescribers to improve outcomes and reduce costs.
---
Our most popular topics on Managedcaremag.com
---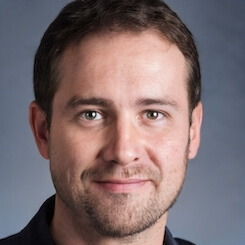 Paul Lendner ist ein praktizierender Experte im Bereich Gesundheit, Medizin und Fitness. Er schreibt bereits seit über 5 Jahren für das Managed Care Mag. Mit seinen Artikeln, die einen einzigartigen Expertenstatus nachweisen, liefert er unseren Lesern nicht nur Mehrwert, sondern auch Hilfestellung bei ihren Problemen.