Opponents say that the new rules would reduce consumer choice and industry competition
It's unusual these days to find a bipartisan majority of legislators on the Senate Finance Committee able to agree on anything. Yet that's what happened in February as opposition to a proposed change in the government's regulations on Medicare Part D prescription drug plans swelled into a crescendo of angry reactions not only from legislators, but also from the legions of lobbyist organizations that follow every twist and turn in the heavily regulated world of health care.
Difficult to change
Faced with a coalition of critics, Centers for Medicare and Medicaid Administrator Marilyn Tavenner did an abrupt about-face in early March and dropped the proposals. The reversal provided a clear lesson in how difficult it will be to make any changes in Part D, even as support for at least one of the suggested provisions lingers on. It also showed how this powerful constituency plans to oppose any future alterations.
Medicare kicked off the fuss with three key initiatives on January 10. First, looking to provide a little added leverage that could win discounts for drug formularies used by Part D plans, the agency proposed to drop a provision that requires the drug plans to cover all approved therapies for a pair of drug categories: antidepressants and immunosuppressants.
Second, the agency wanted the preferred pharmacy networks that the drug plans turn to for discounts to include independent pharmacies willing to provide therapies at the same price.
The third proposal would limit the number of Part D plans a sponsor could field, claiming that seniors were confused by too many offerings.
The senators — a group that included Democrat Ron Wyden of Oregon and Republican Orrin Hatch of Utah — didn't single out any particular problem they had with the proposed rules. They did make it clear that they felt that the administration was opening up Washington to protests from their constituents.
"Many of the proposed changes are untested and unstudied and could result in significant loss of beneficiary choice, access, and consumer protections," the senators noted in a testy letter to Tavenner that clearly wasn't ignored.
That position was mild compared to a gathering of more than 200 groups — including managed care players like the Blue Cross Blue Shield Association and WellPoint, drug giants like Merck and Pfizer, and patient organizations — that lined up in opposition. Like the senators, they didn't oppose individual points. They wanted the whole thing tossed.
These rules would, they said in a joint communiqué to the administration, reduce consumer choice and industry competition, and expand the federal government's role in Part D without affecting the quality or cost of Part D. The rules would ultimately saddle beneficiaries with higher costs, as well, they said.
Lawmakers and lobbyists all chimed in on one common theme: Why fiddle with Part D now after the drug provision turned out to be both widely affordable and hugely popular with beneficiaries?
"There's a lot not to like about this rule from numerous different perspectives," said Mark Merritt, CEO of the Pharmaceutical Care Management Association (PCMA), just days before CMS's sudden retreat. PCMA represents the nation's pharmacy benefit management companies. "It's hard to unite everybody in town around one position on a health policy."
With the exception of the independent pharmacies, which have been lobbying against the preferred pharmacy networks, he said, this was "universally opposed by patient groups, provider groups, payers, and so on. When you get that many people on the same page, usually it means the policy could have been vetted a little better than it was.
Trouble with contracts
"The overarching issue is that CMS tends to grant itself the authority to interfere in contracts in the way Part D is constituted," added Merritt. "That opens the door to eliminating preferred pharmacy networks and other things."
One of the other reasons why there was so much solidarity in the opposition to this regulatory initiative is that Medicare signaled its willingness to open the door again on Medicare's nonintervention on drug prices, said Merritt. Medicare cannot negotiate drug prices, and legislators in both parties clearly want to leave the law alone.
The American Psychiatric Association (APA) also took exception to Medicare's attempt to tamper with the protected drug status of antidepressants under Part D, with antipsychotics also at risk. Medicare got it wrong when it quoted the APA's position — "the effectiveness of antidepressant medications is generally comparable between classes and within classes of medications" — as justification for the move, said the organization.
"APA guidelines that address the use of antidepressants and antipsychotics, including the guidelines on major depressive disorder, anxiety disorders, schizophrenia, and obsessive compulsive disorder, all recommend the opposite of CMS's interpretation," the APA replied to Medicare. "They recommend that choice of medication … be made on the basis of how a drug's unique effects may interact with a patient's individual situation. This includes such factors as gender, pregnancy status, age, ethnicity, co-occurring psychiatric conditions, and other co-occurring medical conditions. These unique drug effects include different mechanisms of action, pharmacological properties (e.g., drug-drug interactions), side effects, and safety concerns."
Choices desired
In other words, all the drugs have to be covered to give physicians and patients the kind of choices they need to manage depression. Don't look for the association to change its tune. Another issue that won't go away relates to the preferred pharmacy rule. Within hours of Medicare's withdrawal of the proposed rule change, the National Community Pharmacists Association (NCPA) fired back on what it sees as a sudden setback for a large number of its members.
"CMS has heard repeatedly from community pharmacists and patients regarding the inadequacies of 'preferred pharmacy' drug plans," the group said in a statement. "They have been deceptively marketed and are confusing to patients."
The NCPA has some supporters of its own in the move to get more independent pharmacists qualified to serve Part D patients, breaking into the preferred pharmacies that earned Medicare's concerns.
For the National Rural Health Association's Maggie Elehwany, vice president for government affairs, it's about access.
"With the population scattered in rural areas with not a lot of big chain retailers, independent pharmacists are very tied in with the community," says Elehwany. "Rural areas have a higher percentage of chronic diseases, like heart disease and obesity, and they rely on pharmacists to ask questions about the medication. If you're not on the preferred list, seniors try to make arrangements to travel to a retail pharmacist. This will give them that choice. Many seniors just don't drive anymore. It's difficult to get transportation."
No discount
For Merritt, though, if you want plan sponsors to negotiate discounts with preferred networks, you can't open the program up to all comers.
"If everyone offers the same discount, then there's no discount," says Merritt, and that will simply eliminate the motive for going after discounts in the first place. "The rule goes against the administration's entire policy of promoting providers that are more affordable or offer higher quality products."
To cap it off, the PCMA cites a study by Milliman claiming that close to 7 million non–low-income beneficiaries would probably be hit by cost hikes if the rules on preferred pharmacies were changed.
For now, the political heat is putting this initiative on the back burner. But this is one rule change that may make a comeback and restart the Part D reform process.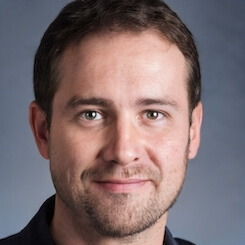 Paul Lendner ist ein praktizierender Experte im Bereich Gesundheit, Medizin und Fitness. Er schreibt bereits seit über 5 Jahren für das Managed Care Mag. Mit seinen Artikeln, die einen einzigartigen Expertenstatus nachweisen, liefert er unseren Lesern nicht nur Mehrwert, sondern auch Hilfestellung bei ihren Problemen.