Payers attracted by the siren song of this cost-cutting strategy don't always appreciate its risks and complications
Reference pricing is not a new concept. Generally defined as a mechanism by which a payer with sufficient market strength can impose a fee structure on high-cost procedures such as hip or knee replacement, it has also been applied to high-cost diagnostic imaging and laboratory services. It's designed to save money for third-party public and private payers.
Since its inception, reference pricing has been used by government health plans. These plans imposed a fee schedule on the market, which providers could either accept or reject. One of the most successful early uses of reference pricing was for certain classes of prescription drugs. However, reference pricing has much broader applicability in terms of medical services and has the potential to affect every segment of the health care industry, including government-sponsored health care exchanges.
The most publicized recent example of reference pricing is the experience of CalPERS (1.3 million covered lives) in paying $30,000 for a knee or hip replacement at hospitals across California. Previously, the prevailing Anthem Blue Cross of California network contract price ranged from $15,000 to $110,000. Implementing reference pricing in 2011, CalPERS saved $7,000 for each surgery (30% savings per procedure). However, because the program included only 450 to 500 enrollees in Anthem PPOs, the estimated savings of $2.8 million amounted to only 0.26% of total health care spending ($1.1 billion for Anthem enrollees). Thus, the program had limited potential to address overall cost trends or utilization.
Without a formal agreement on reference pricing, there is no prohibition against balance billing by physicians and hospitals.
CalPERS' reference pricing program was expanded from 45 hospitals in 2011 to 54 hospitals the following year, when arthroscopy, cataract surgeries, and outpatient colonoscopies were added. The largely successful initiative has helped to create a fad among many purchasers, especially employer-sponsored health plans, to consider reference pricing as a strategy for reducing costs. Some people now perceive this pricing tool as a silver bullet to reduce costs without a downside risk.
These people are uninformed. Actually, there are six factors that threaten to limit the effectiveness of reference pricing.
Limiting factors
Scope of procedures. Reference pricing has so far focused mainly on two high-cost elective procedures, hip and knee replacements, performed at hospitals. Yet savings are available on a much wider range of diagnostic and therapeutic services.
Covered fees. Reference pricing usually applies to just the institutional portion of costs — the facility fee — and does not include the professional fee. The reason is that hospitals generally do not employ physicians and therefore cannot bind physician billing in a contract.
Balance-billing potential. Because professional fees are not included in a reference price package, physicians are free to bill patients in one of two ways: at the contracted rate if they are part of a PPO network (as distinguished from the hospital's PPO agreement), or for billed charges if they are not part of a contracted network.
Across the country, many physicians and physician groups have canceled their managed care network contracts in recent years, particularly in states, such as Texas and California, that have "corporate practice of medicine" statutes.
The result is predictable and unfortunate. Patients are shocked when they receive an unanticipated bill in the thousands of dollars for physician services. They've assumed — reasonably enough — that because the hospital is part of their contracted network, the on-staff physicians are contracted as well. That may not be the case. Even if the physician is a part of the patient's contracted network, he or she is not under contract for the reference price the hospital has agreed to accept. Unless physicians agree in advance not to balance bill, they are free to do so. There is no mechanism built into reference pricing that prohibits balance billing by physicians.
Arbitrary pricing. Reference pricing imposes a limit on facility-based fees based on some percentage of the Medicare fee schedule. This fee schedule generally raises the Medicare rate by some percentage that the payer judges to be fair. For example, it might be set at 60% above the prevailing Medicare rate for institutional fees in a geographic area. This rate needs to be acceptable to enough hospitals in the service area to be deemed by the market as providing adequate service access. If it's too low, hospitals may not agree to accept it, and they may leave the payer in the lurch, unable to provide adequate access to services in the locale. Thus, the reference price is determined by what the market is likely to bear, rather than by a hospital's costs to provide that service.
Savings alternatives. Reference prices are generally lower than PPO network rates and far lower than billed charges. Reference prices are based on what other payers, such as Medicare, have established in the past and may not accurately reflect the rates that providers are currently willing to accept for expensive procedures in a local market.
Repricing's administrative challenges. Third-party administrators do not always have the technical expertise to accurately reprice services based on Medicare rates.
Medicare fee schedules are complicated. They encompass more than 10,000 CPT and HCPCS services and are priced by RVU adjustments for each ZIP code. Hospital institutional and technical fees are priced by ZIP code-specific DRG codes.
To generate a Medicare-referenced price fee schedule, most TPAs must acquire expensive software from a third-party vendor that specializes in Medicare reimbursement data.
Three lessons
If an employer-sponsored health plan wants to implement reference pricing as a meaningful cost-reduction strategy, three objectives should be met. Reference pricing should:
Include a much broader array of services than the limited number of diagnostic and therapeutic interventions currently included in most reference-pricing plan designs.
Achieve a larger available savings as a percentage of the total medical expenditure by accessing the cash discount market.
Protect patients from balance billing.
Self-funded employer-sponsored health plans can select a more comprehensive cost management design by combining a reference price for a particular service or billing category with cash rates for all other services not covered by reference pricing. Thus, reference prices for specific procedures can be linked with a wraparound of lower-priced cash rates for bundled billing categories. This wraparound strategy meets the objectives of including all services (institutional, professional, and technical fees) and further reducing medical expenditure (lower cash rates for services).
In addition, bundling services for guaranteed cash price is generally accompanied by the employer-sponsored health plan waiving any patient deductible and coinsurance. This serves as an incentive for employees to participate. Likewise, it enhances beneficiary access to medical services in the private health care market by removing the obstacle of patient liquidity concerning high deductibles.
Examples of reference pricing – and why cash prices are lower
As an example of reference pricing in action, this table illustrates rates currently offered for high-cost diagnostic and therapeutic services such as MRIs, CT scans, and endoscopies in the private market:
Private market payment rates
Pricing classification
Percent of billable rate
Percent of PPO contract
Percent of Medicare rate
Billable rate
100
192
333
PPO contract rate
52
100
173
Medicare rate
30
58
100
Consumer cash price
18
35
60
Thus, third-party payers should be aware of where a particular reference price falls within the range of pricing levels in their geographic area. The following table takes the above pricing information and compares it to reference pricing rates under the most favorable circumstances for an elective colectomy. Specifically, the physicians agree to the reference pricing fee schedule or they are under contract within a managed care network.
Reference pricing for colectomy†
Billing entity
Billable
PPO contract rate
Reference price*
Medicare fee schedule
Cash price
Institutional
$53,100
$27,612
$25,488
$15,930
$9,558
Professional
Surgeon
$26,667
$13,867
$9,600
$8,000
$4,800
Assistant
$13,333
$6,933
$4,800
$4,000
$2,400
Anesthesiologist
$20,000
$10,400
$7,200
$6,000
$3,600
Pathologist
$2,667
$1,387
$960
$800
$480
Radiologist
$2,667
$1,387
$960
$800
$480
Technical
$4,000
$2,080
$1,440
$1,200
$720
Total cost
$122,434
$63,666
$44,076
$36,730
$22,038
*Assumes 120% of Medicare for professional and technical fees and 160% of Medicare for institutional fees.
†Extrapolation of percentage pricing for elective inpatient multispecialty procedures for the Houston market in 2013. For additional cash market example, see http://www.surgerycenterok.com/pricing.
The last column in the table indicates that cash pricing comes in lower than reference pricing, in part because it can bundle together all billing entities involved in the episode of care, not just the institutional expense. The latter includes such fees as operating room, hospital room, nursing, medications, and meals as well as professional fees for each participating physician. Cash rates are generally far lower than reference prices for four reasons:
Providers are generally willing to offer a deep discount below PPO rates when paid in cash at the time of service. It saves 30% to 40% or more off the top in administrative fees. Deposited funds are immediately available to participating physicians and no collection costs are required.
A cash price can bundle together the institutional, professional, and technical fee for a medical procedure. This removes the threat of balance billing as well as achieving lower rates for each category of fees, as shown in the table.
Cash prices resolve potential accounts receivable problems with patients who cannot afford to pay the high deductible mandated by their health plan. In a recent report, about three quarters of workers now live paycheck to paycheck, with a quarter of these employees having less than $100 in savings to cover unexpected expenses such as a high deductible obligation.
Cash pricing offers variable pricing opportunities for providers. Hospitals and physicians, as well as imaging centers and laboratories, can offer discounts based on scheduling availability or extended hours. The opportunity to leverage fixed cost can contribute to significant discounts.
Peter Boland, PhD, is president of Boland Healthcare, based in Berkeley, Calif., and a member of Managed Care's editorial advisory board. Contact him at (510) 527-9907 or [email protected] David Gibson, MD, is vice president for provider relations at MedCostsolutions in Sacramento, Calif.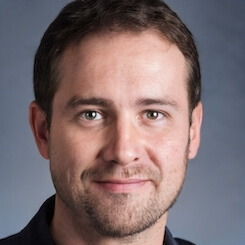 Paul Lendner ist ein praktizierender Experte im Bereich Gesundheit, Medizin und Fitness. Er schreibt bereits seit über 5 Jahren für das Managed Care Mag. Mit seinen Artikeln, die einen einzigartigen Expertenstatus nachweisen, liefert er unseren Lesern nicht nur Mehrwert, sondern auch Hilfestellung bei ihren Problemen.