Controversy about cost stalked the presentation of trial results of CheckMate 025 at the 2015 European Cancer Congress. In this randomized, head-to-head trial of 821 patients with advanced renal cell carcinoma (RCC) who had lost response to antiangiogenic therapies, those given nivolumab (Opdivo) had a 5.4-month overall survival (OS) advantage and fewer grade 3 or 4 adverse events compared with those treated with everolimus (Afinitor). Nivolumab, which blocks interaction between the programmed cell death protein 1 (PD-1) and programmed cell death protein ligand 1 (PD-L1), is the first immune-checkpoint inhibitor to show an improvement in OS in these patients. The results were published in the Sept. 25 issue of the New England Journal of Medicine.
Several commentators at the conference noted that as good as this and other new immunotherapy drugs may be, they are very costly—and in Europe, several countries with socialized medicine programs will not be able to afford them.
Yondelis swims to the top
The FDA Oct. 23 approved trabectedin (Yondelis) for the treatment of patients with advanced soft-tissue sarcoma (STS), even though a final analysis had confirmed what had been seen in an interim analysis: no significant OS improvement versus dacarbazine. Richard Pazdur, the FDA's director of hematology and oncology products, acknowledged that STS represents a "difficult challenge" for clinicians and patients, with few effective therapeutic choices available. There were 12,000 STS diagnoses in the United States last year. Fun fact: Trabectedin was originally derived from the sea squirt, Ecteinascidia turbinate, and is now made synthetically.
CRPC treatment disappoints
Oral tasquinimod, which targets the tumor microenvironment, did not improve OS in a trial involving men with treatment-naïve, metastatic, castration-resistant prostate cancer. Active Biotech and Ipsen have discontinued its development.
Breast, blood cancer advances
Two ExteNET trial of Puma's tyrosine kinase inhibitor, neratinib, for the extended adjuvant treatment of breast cancer showed a 33% reduction in the risk of invasive disease recurrence or death versus placebo. Two-year disease-free survival rates—the trial's primary endpoint—were 93.9% for neratinib and 91.6% for placebo. The trial randomized 2,840 patients in 41 countries with early-stage, HER-2 positive breast cancer who had undergone surgery and adjuvant treatment with trastuzumab (Herceptin).
FDA filing acceptance of elotu­zumab comes on the heels of positive data from the ELOQUENT-2 trial, which evaluated elotuzumab in combination with len/dex (lenalidomide [Revlimid] and dexamethasone) versus len/dex alone. Results published in the Aug. 13 issue of the New England Journal of Medicine showed that patients with refractory multiple myeloma (MM) who received the elotuzumab combination had a statistically significant 30% relative reduction in the risk of disease progression or death.
The FDA has granted priority review of ixazomib, an oral proteasome inhibitor for treating relapsed or refractory MM, based on an interim analysis of the TOURMALINE-MM1 study. The drug met the primary endpoint of improving PFS. The FDA designated Ixazomib an orphan drug for MM in 2011.
Biosimilars gain traction
Amgen and Allergan's biosimilar ABP 215 measured up to bevacizumab (Avastin) in a trial involving 642 adults with advanced, non-squamous non–small-cell lung cancer. ABP 215 demonstrated clinical equivalence to Avastin in reducing tumor size.
HIV study enrolls only women
The first phase 3 study of an HIV drug to enroll only women showed that the combination agent Stribild improved safety and efficacy over multipill antiretroviral regimens. Women who received Stribild had a significantly higher rate of HIV suppression than a group that received ritonavir-boosted atazanavir plus Truvada. No one receiving Stribild developed resistant mutation to HIV-1 versus three women in the comparator group.
The investigator who led the trial for Gilead told Science Daily that "women account for half of the global HIV epidemic [but] are routinely underrepresented in HIV clinical trials." This study enrolled 575 women from Africa, Asia, Europe, Latin America, and North America.
Next-gen MS drug successful
A new analysis of the DECIDE study of relapse-remitting multiple sclerosis, presented at the European Committee for Treatment and Research conference in October, showed that more patients taking daclizumab (Zinbryta) had no evidence of disease activity compared with those receiving interferon beta-1a (Avonex). The presentation coincided with data published in the Oct. 8 issue of the New England Journal of Medicine showing significantly better outcomes across a range of measurements at 2 years with daclizumab. The daclizumab cohort also showed greater improvement in cognitive processing speed and prevention of clinically meaningful cognitive decline. Both drugs are manufactured by Biogen Idec.
Have you heard?
As part of President Obama's Precision Medicine Initiative, about 3,000 patients are enrolling in a phase 2 trial that could mark a new era in treating cancer. The NCI-MATCH trial will treat patients on the basis of their tumors' molecular profile to determine whether targeted therapies for specific gene mutations will be effective regardless of cancer type. At least 20 different drugs or combinations targeting specific mutations will be used in the trial.
Selected FDA approvals of biologics and other specialty drugs, Aug.1–Oct. 2, 2015
New marketing approvals
Date (type)
Manufacturer
Drug (trade) name; administration
Indication
Notes
Sept. 22 (NDA)
Taiho Oncology
tipiracil/trifluridine (Lonsurf); oral tablet
mCRC in patients previously treated with fluoropyrimidine-, oxaliplatin-, and irinotecan-based chemotherapy, an anti-VEGF biologic and, if RAS wild-type, an anti-EGFR therapy
Approved on the basis of an RCT involving 800 patients with previously treated MCC. Versus placebo, the study drug demonstrated an OS gain of 1.8 months and TTP of 0.3 months. The FDA recommends that a CBC be taken prior to each cycle of therapy, as the drug may cause severe myelosuppression. Most common side effects (treatment vs placebo) included asthenia (52% vs 35%) and nausea (48% vs 24%).
Sept. 25 (NDA)
Novo Nordisk
insulin degludec (Tresiba); subcutaneous injection
Diabetes mellitus
Approval comes 2 years after the FDA required a cardiovascular safety study for the long-acting insulin. Next on the horizon may be a Tresiba/Victoza combination (Xultophy), which Novo is studying head to head against Sanofi's Lantus.
New indications of previously approved treatments
Sept. 10 (sBLA)
AbbVie
adalimumab (Humira); subcutaneous injection
Moderate to severe hidradenitis suppurativa (HS)
Adalimumab received orphan drug status for the treatment of moderate to severe HS, a chronic inflammatory skin disease affecting fewer than 200,000 people in the U.S. HS is characterized by painful lesions around the armpits, under the breasts, and around the groin.
Sept. 30 (sBLA)
Brisol Myers-Squibb
nivolumab (Opdivo); intravenous injection
mNSCLC in patients with progression on or after platinum-based chemotherapy
Patients with EGFR or ALK mutations must already have been treated with an NSCLC therapy approved by the FDA for patients with these mutations.
Oct. 2 (sBLA)
Merck
pembrolizumab (Keytruda); intravenous injection
mNSCLC in patients with progression on or after platinum-based chemotherapy and whose tumors express PD-L1
Simultaneously approved with PD-L1 IHC 22C3 pharmDx companion diagnostic test. In clinical studies, ORR was 41% in pretreated, PD-L1-positive patients. Those with EGFR or ALK mutations must already have been treated with an NSCLC therapy approved for patients with these mutations.
ALK=anaplastic lymphoma kinase, CBC=complete blood count, EGFR=epidermal growth factor receptor, mCRC=metastatic colorectal cancer, (m)NSCLC=(metastatic) non–small-cell lung cancer, NDA=new drug application, ORR=overall response rate, OS=overall survival, RCT=randomized, controlled trial, sBLA=supplemental biologics license application, TTP=time to progression, VEGF=vascular endothelial growth factor.
Sources: ASCO, FDA, Fierce Biotech, Medscape, Wall Street Journal, and manufacturers' news releases and package inserts.
All clinical studies mentioned in this article are phase 3 unless otherwise stated.
---
Our most popular topics on Managedcaremag.com
---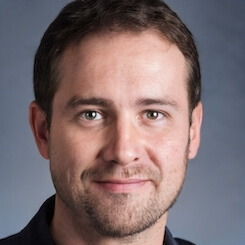 Paul Lendner ist ein praktizierender Experte im Bereich Gesundheit, Medizin und Fitness. Er schreibt bereits seit über 5 Jahren für das Managed Care Mag. Mit seinen Artikeln, die einen einzigartigen Expertenstatus nachweisen, liefert er unseren Lesern nicht nur Mehrwert, sondern auch Hilfestellung bei ihren Problemen.