What Obama and Congress have started, the Supreme Court could finish. If it doesn't, the Republicans may move to undo the ACA in other ways.
The Republican-controlled Congress hadn't even been in session two days when it landed its first blow in its much-publicized effort to dismantle the ACA. The House passed legislation to redefine a full-time employee eligible for employer-provided health insurance from one who works 30 hours a week to 40 hours. A few hours later, despite the threat of a presidential veto, Senate leader Mitch McConnell of Kentucky said there was no chance that the Senate would bypass the vote, setting up a showdown with President Obama and a contentious tone for the politics swirling around his signature legislation.
Meanwhile, the Supreme Court has on its docket King v. Burwell, which challenges the legality of tax credits for people who purchase health insurance in states that didn't set up their own exchanges but used the federal version instead. If the court upholds this key component of the law, it would be a victory for Obama and the ACA. Efforts to repeal the legislation might still gather steam, but the chances of them succeeding are slim to none. Obama would veto any repeal legislation, and Republicans in the Senate will have a hard time prying away enough Democratic and independent votes to override his veto.
Short of repeal, the parts of the ACA most vulnerable to legislative meddling, besides the redefinition of full-time employment, include risk corridor payments to health plans and the tax on medical devices.
Court to decide fate of tax credits
The defining 2015 event for the ACA is likely to be King v. Burwell. Thirty-six states and the District of Columbia use the federal exchange. The court will hear the case in March with a decision expected by July 4.
This summer could be the make-it or break-it season for the health care law in many ways. Budget reconciliation is one tool Republicans have at their disposal to dismantle key components of ACA. Jeffrey H. Anderson, executive director of Project 2017, a conservative group that has devised a Republican alternative to the ACA, says his sources tell him that anti-ACA legislation through budget reconciliation process won't be ready until summer. Obviously, the legislative strategy will change dramatically if the Supreme Court finds in favor of the plaintiffs and strikes down the ACA tax credits for people who bought insurance through the federal exchanges.
Supreme Court tea leaves
Prognosticating Supreme Court rulings is a science as precise as predicting who will win the next World Series, but Nicholas Bagley has tried. Bagley is a professor at University of Michigan Law School who writes extensively on health care policy, including a piece on King v. Burwell in the Dec. 24, 2014, issue of the New England Journal of Medicine.
The challenge to the tax credits turns on language within the ACA that limits tax credits to people who purchase coverage in exchanges established by the state. The ACA, when read as a whole, is best understood to extend tax credits to all states whether they have state-created exchanges or they use the federal backstop, argues Bagley: "The construction of the act that would deny tax credits to federally established exchanges runs counter to a whole lot of statuary clues about what Congress meant the statute to accomplish."
If insurance tax credits are eliminated in states with federal exchanges, prices on those exchanges would double or even triple, says Nicholas Bagley, a University of Michigan Law School professor.
A high court ruling striking down the federal-exchange subsidies would, obviously, have a far reaching impact. Americans stand to lose $65 billion in tax credits, according to a staff report from House Democrats. The Kaiser Family Foundation has reported more than 13 million people could lose subsidies in 2016.
It's Bagley's prediction that if insurance tax credits in states using the federally established exchanges were eliminated, only the very sickest people would retain their insurance because healthy people would flee the market after seeing the price for insurance spike. He foresees the price of premiums on the exchanges doubling or even tripling and large numbers of people leaving the exchange market. A Rand Corp. report calls this scenario a "near death spiral" for the ACA.
A court ruling striking down tax credits on the federal exchanges would raise a host a questions about when those credits would end, notes Anderson of the 2017 Project. Would they be allowed to flow through the rest of the year, or be cut off immediately? More importantly, in Anderson's view, a court ruling against the tax credits would create a situation in which the heart of the ACA—the exchanges, tax credits, broader insurance coverage—would only be working in 14 states.
In his blog, Commonwealth Fund President David Blumenthal, MD, noted that full repeal of the ACA is unlikely as long as Obama remains in the White House. Look for more targeted attacks—possibly through the budget reconciliation process—to gain some traction, he said. Budget reconciliation requires only 51 Senate votes to advance legislation germane to the federal budget.
A prominent target as far as health insurers are concerned is the funding of risk corridors. The program transfers money from commercial insurers who participate in the exchanges and turn a profit to plans that suffer losses, a scheme Republican Sen. Marco Rubio of Florida has derided as a "bailout." The Government Accountability Office issued a legal opinion last year that concluded the Department of Health and Human Services would need an additional appropriation in fiscal year 2015 to make payments for the 2014 plan year. The omnibus spending bill passed in December scratched that appropriation from the budget, but HHS still can make allocations in the risk-corridor program in a budget-neutral fashion.
"Real money" is at stake
Not surprisingly, insurers are resisting efforts to dismantle the risk corridors. Getting rid of risk corridors will lead to higher premiums, says Clare Krusing, a spokeswoman for America's Health Insurance Plans. The focus, she says, should be on changes to the law that will lower costs, like getting rid of the health insurance tax.
The health insurance tax generated about $8 billion in revenue last year, according to AHIP, and would increase to $14.3 billion in 2018. The nonpartisan congressional Joint Committee on Taxation estimated that it would generate $100 billion over 10 years. Two years ago, Rep. Charles Boustany, a Louisiana Democrat, sponsored legislation to delay the tax for two years, but the provision remains in the ACA. (Boustany, incidentally, has sponsored the latest bill to repeal the ACA's employer mandate.) Whether repeal of the tax gets resurrected in the new Congress remains to be seen.
The 2.3% tax on medical devices had been projected to raise $29.1 billion to help fund the ACA over 10 years, but it has fallen short of its revenue target and has been problematic for the IRS to collect, according to a Treasury Department report. Repeal of the tax on medical devices has bipartisan appeal; liberal Democrats like Elizabeth Warren of Massachusetts and Al Franken of Minnesota, representing states with a strong presence of medical device companies, have joined more conservative colleagues in calling for its repeal. Senate Finance Chairman Orrin G. Hatch told CQ Roll Call he would try to move early on the medical device tax in the new Congress.
All of these maneuvers would have a significant impact on the function and funding of the ACA. Larry Leavitt, a Kaiser Family Foundation executive, has cited Congressional Budget Office estimates that the change in the definition of full-time employment from 30 to 40 hours-a-week would cost the federal budget $53.2 billion over 10 years because fewer penalties would be collected and more Americans would get coverage through Medicaid, the Children's Health Insurance Program, and the health insurance exchanges. When you consider the $65 billion in tax credits in peril in King v. Burwell and the other sums at stake, it makes one think of the late Sen. Everett Dirksen's observation: "A billion here and a billion there, and pretty soon you're talking about real money." Congress may not be able to kill the ACA with one shot, but it can hurt it with a multitude of cuts of a billion here and a billion there.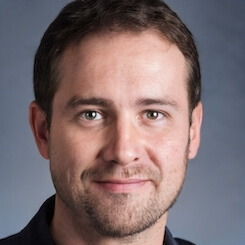 Paul Lendner ist ein praktizierender Experte im Bereich Gesundheit, Medizin und Fitness. Er schreibt bereits seit über 5 Jahren für das Managed Care Mag. Mit seinen Artikeln, die einen einzigartigen Expertenstatus nachweisen, liefert er unseren Lesern nicht nur Mehrwert, sondern auch Hilfestellung bei ihren Problemen.