In light of the tremendous implications for overuse, misunderstanding, and abuse of a person's genetic and disease-risk data, regulators have a lot to think about
The FDA is weighing the appropriate regulatory approach to next-generation sequencing (NGS), in which a single test potentially can be employed to identify a person's millions of genetic variants. Results of such tests could be used to diagnose or predict a person's risk of developing disease and to help physicians and patients to determine appropriate courses of prevention and treatment.
Reliable and accurate NGS technologies promise to accelerate "precision" medicine—a priority in the 2016 federal budget—but also pose novel issues for the FDA. Most diagnostic tests follow a one-test, one-disease paradigm that fits the FDA's current device-review approaches for evaluating analytical and clinical performance. But next-generation sequencing will produce such a massive amount of data—with implications for health care resource use and privacy—a totally new approval procedure would be required.
Infusion systems recalled
Covidien has recalled a device to remove blood clots in the arms, legs, and feet, as well as in patients with deep-vein thrombosis. Misidentified balloon ports on the Trellis 6 and Trellis 8 devices, which could result in fatal errors, has caused the FDA to issue two Class I recalls. Class I is defined as one in which there is a "reasonable probability that use of these products will cause serious adverse health consequences or death." The FDA says 216 Trellis 6 and 1,032 Trellis 8 systems have been recalled.
Smokers' screens covered
CMS has finalized plans to offer Medicare coverage for low-dose computed tomography (LDCT) scans among smokers ages 55–77. This is the first time Medicare has covered lung cancer screening, though the move counters the advice of the Medicare Evidence Development & Coverage Advisory Committee, which has said there is insufficient evidence for the change.
To qualify for coverage, a patient must be a current smoker or have quit within the last 15 years, and must have a smoking history of at least 30 pack-years. A written order for a LDCT scan must be obtained during counseling about lung cancer screening. Radiologists reimbursed under the program are required to enter the data into a CMS-approved data registry.
More wearable devices on way
Dexcom's G4 Platinum Continuous Glucose Monitoring System won FDA approval under the de novo process, created for low- to moderate-risk devices. The system is the first set of mobile medical apps that allow people with diabetes to automatically and securely share data from a continuous glucose monitor in real-time using an Apple mobile device. The system depends on a small, wire-like sensor inserted underneath the skin to transmit data wirelessly using Bluetooth technology. Information can be tracked by up to five designated recipients without the need for a dedicated docking cradle.
Google is developing a wearable medical device consisting of a magnet that would collect ingested nanoparticles that will attach to cancerous cells and take them to the magnet. The nanoparticles convey data to the magnet by "lighting up" cancer cells. The device, worn around the wrist, is being tested on mock arms.
Reduces epileptic seizures
NeuroPace released promising study results for its RNS System, an antiepilepsy neurostimulation device approved by the FDA in 2013. The device, which is implanted under the skin on the skull, detects changes in brain activity that are indicative of oncoming seizures and delivers electrical pulses to suppress symptoms before they start. In a seven-year, multicenter, prospective, open-label study, patients experienced an average of 44% fewer seizures. About 23% of patients in the study experienced at least one six-month period without seizures.
Promising valve results
Medtronic's CoreValve, an artificial valve for patients who are too frail for open heart surgery, performed better than surgical valve aortic replacement in the subset of patients who had previously received coronary artery bypass graft surgery, according to an analysis presented at the annual meeting of the Society of Thoracic Surgeons. Patients who received the device had an all-cause mortality or major stroke rate of 11.4% after one year, compared with a 21.8% rate in patients receiving open heart surgery.
PMA approval for all AED
The FDA has issued an administrative order requiring premarket approval (PMA) for new and existing automated external defibrillators (AEDs). The agency cites manufacturing issues and points to the recall of 2 million of the devices since 2005 as justification for more stringent regulation. Regulators have received 72,000 reports of AED failure since 2005 and conducted 111 recalls.
The PMA requirement goes into effect July 29, 2016. Manufacturers must notify the FDA of their intent to file a PMA by April 29, 2015. The PMA requirement for AED accessories, such as pad electrodes and batteries, goes into effect on Jan. 29, 2020.
FDA under fire
The Medical Testing Availability Act of 2015, sponsored by Texas Republican Rep. Michael Burgess, would restrict the FDA's ability to enforce tacit marketing of "research use only" diagnostics for clinical purposes. Burgess is also gathering opposition on Capitol Hill to the FDA's plans to regulate laboratory-developed tests.
Selected FDA medical device approvals, Jan. 6–Feb. 10, 2015
Date
Manufacturer
Device name
Use and notes
Jan. 14
Koning
Koning Breast CT (KBCT) System
First computed tomography scanner to produce 3D images of a woman's breast without compressing the breast between two pieces of glass. The system produces hundreds of images in 10 seconds to produce 3-D representations. KBCT is intended for diagnosis in women who have suspicious signs or abnormal findings from mammography.
Jan. 14
EnteroMedics
Maestro Rechargeable System
Implantable pacemaker-like device promotes weight loss by intermittently blocking the vagus nerve, which regulates brain sensations of hunger and satiety. The device is intended for patients 18 or older with BMI 40–45 or BMI 35–39.9 plus one or more obesity-related health conditions; patients should have tried to lose weight through diet and exercise in a supervised program within the last five years.
Jan. 26
Roche
Cobas MRSA/SA test
Simultaneously screens for methicillin-resistant Staphylococcus aureus and methicillin-sensitive S. aureus in nasal specimens using Roche's proprietary PCR system. About 85% of invasive MRSA infections are health care-associated, resulting in more than 90,000 infections and 18,000 deaths annually. Roche says the test can be used to screen earlier for infection, potentially preventing MRSA-related complications and costs.
Feb. 2
MedShape
FastForward bone tether plate
Eliminates the need to drill through bone during bunion-correction surgery by allowing suture tape to be wrapped around the second metatarsal. The titanium device, which received 510(k) clearance, is a component of the FastForward Bunion Correction System. 3-D printing allows the plate to match second metatarsal anatomy.
Feb. 3
Medtronic
Melody Transcatheter Pulmonary Valve
A minimally invasive approach to prolonging the time between open-heart surgeries for patients with dysfunctional right ventricular outflow tract conduit caused by CHD. In three clinical trials, 98% of 310 patients did not require open heart surgery after one year. Available in the U.S. previously under a humanitarian device exemption, the device has been used in more than 7,000 patients, half of whom are children with CHD.
Feb. 9
Silk Road
Enroute Transcarotid Neuroprotection System
Restores normal blood flow to narrowed carotid arteries to reduce stroke risk. Granted 510(k) clearance, Enroute is the first device designed to access carotid arteries through an incision in the neck instead of the groin; uses a blood-flow reversal system to capture pieces of the blockage dislodged during the procedure.
Sources: FDA, manufacturers' news releases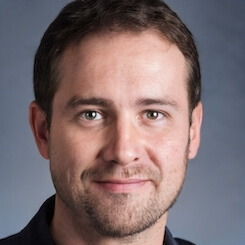 Paul Lendner ist ein praktizierender Experte im Bereich Gesundheit, Medizin und Fitness. Er schreibt bereits seit über 5 Jahren für das Managed Care Mag. Mit seinen Artikeln, die einen einzigartigen Expertenstatus nachweisen, liefert er unseren Lesern nicht nur Mehrwert, sondern auch Hilfestellung bei ihren Problemen.