New Medical Devices Winning Faster Approvals From FDA
A number of products will make their debut as a big merger transforms the market and the tax man worries he's being shortchanged
Observers of the medical device market — and of course health plans have a ringside seat — can't help noticing that it's changing fast. Medtronic's agreement this June to acquire Ireland-based Covidien Plc for $43 billion in cash and stock promises to help Medtronic surge ahead of Johnson & Johnson as the market leader by 2020.
And the market itself is growing; by August's end, the Food and Drug Administration had issued 20 premarket approvals this year, a 43% increase over last year's pace, attesting to the agency's concerted effort to speed devices to market. (Most recently, Boston Scientific got a positive FDA recommendation for its Watchman atrial fibrillation device, despite concern that the device may not work optimally with the blood thinner warfarin.)
But there was a fly in the ointment: Not all medical device makers are paying their taxes, say the feds.
The government is counting on tax revenue of almost $30 billion over the next decade to help pay for services provided under the Affordable Care Act.
And although it's not clear why tax receipts are below projections, the federal government is searching for ways to find medical device makers who should have paid taxes but did not.
The search for these delinquent taxpayers will provide fodder for political controversy in the coming months. That was evident at the AdvaMed 2014 conference, held in early October in Chicago, where device makers expressed their concern that the device tax is reducing R&D spending and killing jobs. (Still, the industry seems a lively invalid — it's forecast to be worth more than half a trillion dollars by 2020.)
Just before Managed Care went to press, the FDA issued a final guidance document, 'Distinguishing Medical Device Recalls from Medical Device Enhancements.'
The guidance clarifies for manufacturers how to determine when changes to a device constitute a recall and when they are considered a product enhancement. The key factor, it said, was whether a violation of the federal Food, Drug and Cosmetic Act or an associated regulation was involved.
Approval vs. coverage
Meanwhile, it's clear that the FDA's embrace isn't everything. In April, a report from Avalere, a Washington-based consultancy, concluded that FDA approval does not guarantee payer coverage. The evidence the agency relies on in deciding whether or not to approve a device, Avalere found, doesn't necessarily accord with data and other factors — such as options available to a patient — that payers use in coverage and payment decisions.
Based on findings in the Avalere report, business consultants are now encouraging device makers to gather and provide more information, such as clinical data, that payers will also evaluate when making coverage decisions. Novella Clinical, for example, suggests that device makers and other sponsors provide health economic data in clinical trial designs.
In the pipeline
Of these new additions to the armamentarium, three have received FDA approval, while the others are seeking it:
Approved by the FDA
For kidneys: NephroCheck (Astute Medical), a first-of-a-kind laboratory test to help determine whether certain critically ill hospitalized patients are at risk of developing moderate to severe acute kidney injury (AKI) in the 12 hours following test administration, can now be marketed. Early knowledge that a patient is likely to develop AKI may prompt closer patient monitoring and help to prevent permanent kidney damage or death. The FDA reviewed two clinical studies that compared clinical diagnoses of more than 500 critically ill patients at 23 hospitals and used the de novo premarket review pathway for low- to moderate-risk medical devices that are not substantially equivalent to a device that is already marketed legally.
For breast cancer: Kubtec has received FDA approval of MOZART with TomoSpec, the first breast-specimen radiography system with tomosynthesis technology. MOZART can help reduce re-excision and patient-callback rates. Kubtec says the speed and method with which the high-resolution image slices are acquired and its speed mean shorter surgeries and less anesthesia time for the patient.
For kidney disease: Medical researchers at the University of Washington will begin safety and performance testing of the Wearable Artificial Kidney (WAK), a miniature dialysis machine that can be worn on the body. The clinical trial, the first of this device in the United States, is expected to start before year-end. The carrier resembles a tool belt and the device connects via a catheter. Like conventional dialysis machines, the device filters the blood of people whose kidneys have stopped working. But unlike current portable or stationary dialysis machines, the 10-lb. WAK can run continuously on batteries rather than a plug-in or a water pipe and allows patients to move about during dialysis.
Seeking approval
For diabetes: ITCA 650 (Intarcia Therapeutics), a subcutaneous osmotic pump system that delivers a continuous release of exenatide (Byetta/Bydureon) for up to 12 months, showed positive efficacy and safety results in two recent phase 3 clinical trials. In the FREEDOM-1 trial, the device was significantly superior to placebo for both 40 mcg and 60 mcg doses. Hyperglycemia also was improved. The FREEDOM-1 high baseline (HBL) study showed a sustained reduction of 3.4% in HbA1c to 39 weeks. Full findings for both trials will be presented at the annual American Diabetes Association meeting next June. If approved by the FDA, ITCA 650 would be the first injection-free GLP-1 therapy to deliver up to a full year of treatment via a single subcutaneous mini-pump.
For cardiovascular disease: A team of Northwestern University and University of Illinois environmental engineers has developed a soft, stretchable substrate patch populated with liquid crystals that people with coronary artery disease or patients after cardiovascular surgery can wear on the skin around the clock to monitor blood flow. The new device offers less discomfort, low cost, and portability compared with capillary microscoping, which is costly and requires a patient to be at the doctor's office to carry out a video analysis (laser Doppler velocimetry), for which heavy-duty equipment is needed.
For cardiac surgery: A new technology that may change the way cardiac surgery patients are monitored and managed in the hospital is the noninvasive device CerOx (Ornim Medical, Israel), which monitors blood flow instantaneously to help assess brain perfusion. Eleven studies have evaluated the device.
For cancer: Thermo Fisher Scientific, GlaxoSmithKline, and Pfizer, in a joint venture, are developing a universal next-generation sequencing oncology test for solid tumors that will serve as a companion diagnostic for multiple-drug programs. The test will be based on Thermo Fisher Scientific's Ion Personal Genome Machine Dx Platform and Ion AmpliSeq technology. The team intends to submit the test to the FDA for premarket approval and to other global regulatory authorities after successful development and validation. The technology, Thermo Fisher says, has the potential to provide to cancer patients actionable information through next-generation sequencing for therapy selection and for clinical trial matching.
For cancer: GE Healthcare's Clarient Diagnostic Services and GlaxoSmithKline want to improve access to diagnostic testing for cancer patients. The collaboration will establish a network of clinical laboratories to identify genetic mutations associated with different tumor types. GE plans to develop a broader laboratory and data analytics service to achieve better efficiency in the health care market related to oncology precision medicine. Service will be by subscription and operated by GE Healthcare. Laboratory testing will initially focus on more than 70 mutations relevant to melanoma, including BRAF V600E and V600K.
For surgical infection control: Medtronic's TYRX Absorbable Antibacterial Envelope has received CE (Conformité Européene) approval. The mesh envelope covers an implantable cardiac device to help stabilize it after implantation to reduce surgical-site infections. Efficacy of the previous generation envelope was shown in three published studies, with new six-month follow-up data presented at Cardiostim 2014.
Six months after implantation, patients who received a single- or dual-chamber implantable cardioverter-defibrillator or cardiac resynchronization therapy replacement device with the envelope had lower infection rates.
For psoriasis: Philips BlueControl, a clinically tested wearable medical device that uses blue LED light to control mild to moderate cases of psoriasis vulgaris, will be introduced at the October meeting of the European Academy of Dermatology & Venereology Congress in Amsterdam and will be available through distributors in the Netherlands, Germany, and the United Kingdom.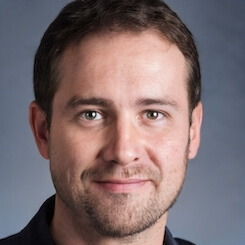 Paul Lendner ist ein praktizierender Experte im Bereich Gesundheit, Medizin und Fitness. Er schreibt bereits seit über 5 Jahren für das Managed Care Mag. Mit seinen Artikeln, die einen einzigartigen Expertenstatus nachweisen, liefert er unseren Lesern nicht nur Mehrwert, sondern auch Hilfestellung bei ihren Problemen.