Of the 41 new molecular entities approved by the FDA last year, 17 (41%) were orphan drugs. There's every indication that the trend will continue. That's good news not only for the pharmaceutical companies but also for formulary decision makers at health insurers and PBMs.
2014 Orphan Drug Approvals
Beleodaq (belinostat)
Peripheral T-cell lymphoma
Blincyto (blinatumomab)
Philadelphia chromosome-negative precursor B-cell acute lymphoblastic leukemia
Cerdelga (eliglustat)
Type 1 form of Gaucher disease
Cyramza (ramucirumab)
Advanced stomach cancer/gastroesophageal junction adenocarcinoma
Esbriet (pirfenidone)
Idiopathic pulmonary fibrosis
Hetlioz (tasimelteon)
Non-24-hour sleep-wake disorder in totally blind individuals
Impavido (miltefosine)
Leishmaniasis
Keytruda (pembrolizumab)
Unresectable/advanced melanoma
Lynparza (olaparib)
Advanced ovarian cancer
Myalept (metreleptin)
Complications of leptin deficiency
Northera (droxidopa)
Neurogenic orthostatic hypotension
Ofev (nintedanib)
Idiopathic pulmonary fibrosis
Opdivo (nivolumab)
Unresectable/metastatic melanoma
Sylvant (siltuximab)
Multicentric Castleman's disease (rare disorder similar to lymphoma)
Vimizim (elosulfase alfa)
Mucopolysaccharidosis Type IVA (Morquio A syndrome)
Zydelig (idelalisib)
3 types of blood cancers
Zykadia (ceritinib)
ALK-positive metastatic non–small-cell lung cancer
Source: FDA, "Novel New Drugs 2014 Summary," Jan. 2015.
An orphan drug treats a rare disease, which is defined in the statute that set up the orphan drug approval process as a condition that affects fewer than 200,000 Americans. About 6,800 rare diseases have been identified affecting a total of roughly 30 million people. That typically translates into only a few members in a health plan being affected by an orphan disease, and fewer still being treated with any particular orphan drug.
The number of orphan drugs entering the market is increasing for two basic reasons. The pharmaceutical industry has turned to niche conditions because the marketplace for medications that treat the common ones is crowded and under downward price pressure as a result of generics. Second, the incentives of the Orphan Drug Act—a minimum of seven years of market exclusivity, for example—are working.
Number of approved new molecular entities with orphan designation
Source: GlobalData, "Drug Approvals Reveal an Industry Shift to Niche Diseases," Feb. 2015.
How should formulary decision makers react to all these orphans on their doorstep? One thing they should not do is impose onerous restrictions that go beyond the label or guidelines for orphan drugs. The Arkansas Medicaid program tried to restrict access to ivacaftor (Kalydeco), the cystic fibrosis drug with an annual price of about $300,000. The program was forced to reverse its policy after front-page coverage in the Wall Street Journal and a patient lawsuit.
Payers are concerned, as they should be, about high-priced drugs like ivacaftor. But ivacaftor is indicated only for a small subset of cystic fibrosis patients (although the FDA has been broadening the indications).
To make sound formulary decisions, it is important to understand the disease, how many members have the diagnosis, and which of those members are appropriate candidates for the drug. Formulary decision makers need to strike the right balance between restricting access (e.g., prior authorization) and encouraging drug prescriptions. Many people with orphan conditions are high utilizers of health care. When orphan drugs have the potential to lower utilization and therefore cost, formulary decision makers should not only provide access but encourage providers to prescribe the drugs.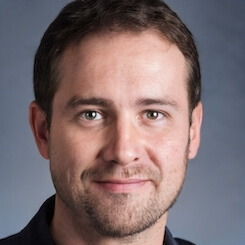 Paul Lendner ist ein praktizierender Experte im Bereich Gesundheit, Medizin und Fitness. Er schreibt bereits seit über 5 Jahren für das Managed Care Mag. Mit seinen Artikeln, die einen einzigartigen Expertenstatus nachweisen, liefert er unseren Lesern nicht nur Mehrwert, sondern auch Hilfestellung bei ihren Problemen.