Formulary exclusions give them added clout with drug companies in this day and age of high-priced medications for conditions that really aren't so rare.
As PBMs honed their tactics to manage costs and therapy, formulary design evolved from a simple arrangement of a single tier to a complex arrangement with as many as five. Now, finally, the ultimate tier has been firmly established. Exclusion—tossing drugs out of a pharmacy plan—is the logical next step.
Exclusions of brand drugs have existed since the early days of the HMO. Originally, exclusion played a relatively minor role in targeting individual drugs or crafting special benefit designs, such as an all-­generics plan for cost-sensitive employers. "Exclusions also appeared early in Medicare Part D plans in classes with many me-too drugs to lower premiums and capture market share," says Mason Tenaglia, vice president of IMS Health.
Over the past 18 months, the use of formulary exclusions has changed from being a targeted tactic to a commonly used weapon. For 2015, CVS Caremark has 95 excluded brand drugs in its standard formulary, up from 72 in 2014 and just 34 in 2012. Express Scripts has 66 excluded products in its national formulary, compared with 48 in 2014.
The excluded drugs often are nonpreferred agents with low utilization or drugs with established generic alternatives, but for the first time a couple of specialty drugs are also on the outs.
Some of the major PBMs have shifted to making exclusive formularies the default choice. "Traditionally, PBM customers had to opt into closed formularies but in 2014 Express Scripts made its national formulary with exclusions an opt-out formulary," explains Tenaglia. Some of the PBM's customers have bridled at being assigned to a closed formulary but Tenaglia says, overall, customers understand that choices and alternatives are available among competing drugs.
"An exclusion strategy can play a role in negotiations because it promotes competitive pricing within a drug class," says David Lassen, PharmD, chief clinical officer at Prime Therapeutics.
The Health Industries Research Companies, a consultant to pharmaceutical manufacturers, interviewed 20 commercial health plans and found that about a third are considering implementing an excluded drug formulary while another third said they would not. The remaining respondents were taking a wait-and-see approach. Most formularies with exclusions are found across mid- to large-employer groups and national accounts, according to David Lassen, PharmD, chief clinical officer at Prime Therapeutics.
Sorry, you're not invited
Excluding drugs has become an integral part of contract negotiations between PBMs and drug manufacturers, and Express Scripts is an unabashed practitioner of the craft. In a Q&A in this issue of Managed Care, Steve Miller, MD, the company's chief medical officer, says exclusions were a way to push back against coupon programs (see accompanying story). He has also sung the praises of exclusions on the company's website: "One of the ways we keep cost down for patients and payers is by managing the formulary. By being willing to exclude a handful of 'me-too' products from our formulary, we have leverage to negotiate more effectively with manufacturers and ultimately achieve lower drug prices."
Express Scripts does not stand alone. Lassen notes that "there are a number of drug classes with viable therapeutic alternatives and an exclusion strategy can play a role in negotiations because it promotes competitive pricing within a drug class."
Tenaglia explains that exclusions work by giving PBMs more control over the endgame in contract negotiations. "In the past five years, health plans and PBMs have had increasing power to extract rebates in exchange for preferred status, but as manufacturers have paid higher rebates they have also raised prices more aggressively." A study by AARP shows that annual price increases for 274 common brand medications increased from 7.9% in 2008 to 12.9% in 2013.
Have future launches for new high-priced drugs been permanently affected by experience with the hepatitis C drugs?
Tenaglia says for some drugs, manufacturers have chosen to use copay cards—Miller and others call this "couponing"—rather than contract for large rebates. For example, says Tenaglia, when Novo Nordisk started selling liraglutide (Victoza), a diabetes drug, in 2010, it used copay cards rather than agree to rebates with PBMs. In open formulary plans, the drug was on the nonpreferred tier so, in the end, it was cheaper for Novo Nordisk to pay down the copayment than contract at a higher level of rebates.
"Copay cards are one of the last leverage points that manufacturers have in negotiations with PBMs," says Tenaglia. "Some manufacturers have done a great job of maximizing their situation by using copay cards where they could and contracting where they had to."
In other words, with open formularies when virtually all drugs are included and nonpreferred status is the worst restriction, manufacturers are able to control the endgame. But exclusion takes away that advantage and allows PBMs to shape the fate of a drug in the marketplace by deciding whether it will be covered or not.
The hep C story
The bickering and posturing about the high price of the new hepatitis C medications provides insight into the power of formulary exclusions and the role they may play with future novel medications. The ultimate test of this ultimate tier (aka exclusion) occurred several months ago.
The story is now a familiar one to those who run in managed care-slash-PBM-slash-health policy circles. Gilead's Sovaldi came to market with an $84,000 price tag for each course of treatment. At that price, theoretically it could have generated $268 billion in revenue if all 3.2 million Americans with hepatitis C were treated, making it the most lucrative drug of all time. From the payer perspective, it was even more galling that in some countries the price was less than $1,000 per course.
Gilead was roundly criticized and pressured to lower its price but stood firm. Its argument? Look at the big picture—Sovaldi treatment cures more than 90% of patients, so it spares payers all the medical costs associated with hepatitis C.
It wasn't until AbbVie's comparable product, Viekira Pak, was approved in December 2014 that PBMs regained negotiating advantage. Even before Viekira Pak's approval was announced, PBMs began price and coverage discussions with both manufacturers. The threat of Sovaldi being excluded brought Gilead to the negotiating table. The opportunity to gain market share and preferred placement was certainly enough to get AbbVie, the latecomer, talking.
The result is a mix of contracts. Express Scripts has an exclusive deal for Viekira Pak that excludes Gilead products from its national formulary, which includes 25 million of its 85 million covered lives.
CVS Caremark has an exclusive arrangement for Gilead's Harvoni, a combination drug that includes Sovaldi and another antiviral, ledipasvir. In addition, some formularies include products from both manufacturers with price concessions from both.
In late January, Express Scripts declared victory in its campaign to obtain lower prices for HCV medications, claiming that its deals will save its clients $1 billion and, by affecting the entire market, the U.S. health care system $4 billion.
Now the questions that come with hindsight are being asked. Did Gilead overplay its hand? Have future drug launches for new high-priced products been permanently affected by experience with the hepatitis C drugs?
Tenaglia says the series of events and outcomes surrounding the hepatitis C medications may have set a precedent for presumptive action by PBMs instead of a wait-and-see approach.
"The PBMs were picking the winners immediately after the launch of the hepatitis C drugs because the price and utilization were so much higher than anything they had to deal with before," Tenaglia says. "They had no alternative but to consider restrictions or exclusion as a way to control costs."
Tenaglia adds, "It used to be that PBMs waited a while to see how new drugs performed and were accepted in the market before they chose their negotiating strategies with manufacturers. Now, they may move immediately to negotiate for favorable discounts in exchange for favorable treatment."
He says the PCSK9 inhibitors, a new class of cholesterol-lowering agents for people who haven't responded to statins and other therapies, may set in motion moves and countermoves similar to those made with hepatitis C drugs.
The drug companies will be competing to secure market share. PBMs will be interested in controlling costs. But in his conversation with Managed Care, Miller says Express Scripts and manufacturers are in discussion and that PCSK9 inhibitors are "already playing out differently."
Time will tell whether Miller is right. But regardless of the dynamics of the PBM–manufacturer relationship, let's hope patients, their health, and their pocketbooks benefit.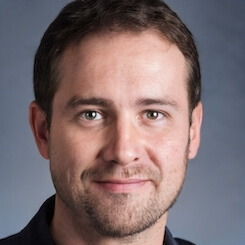 Paul Lendner ist ein praktizierender Experte im Bereich Gesundheit, Medizin und Fitness. Er schreibt bereits seit über 5 Jahren für das Managed Care Mag. Mit seinen Artikeln, die einen einzigartigen Expertenstatus nachweisen, liefert er unseren Lesern nicht nur Mehrwert, sondern auch Hilfestellung bei ihren Problemen.