What regulators will be focusing on as they scrutinize the Anthem–Cigna and Aetna–Humana deals.
Prisms are one of the oldest tools ophthal­mologists use to examine misaligned eyes. The prism bends light rays but does not focus them and lets the doctor measure, in millimeters, the deviation between two eyes.
In trying to get a read on how regulators will examine the alignment of the Anthem–Cigna and Aetna–Humana mega-mergers, antitrust attorney Matthew Cantor found his prism in, of all things, the food service industry.
In July 2015, the Federal Trade Commission (FTC), blocked the $8.2 billion merger of Sysco and US Foods—the two biggest food service companies in the country. The commission successfully argued in court that the merger would reduce competition both nationally and in many local markets. Instead of appealing the ruling, both parties walked away from the deal. "That to me could be the prism through which these insurance mergers are being viewed," Cantor says.
But while observers and watchers like Cantor use prisms, the federal and state regulators assessing the effect these deals will have on insurance markets will be using microscopes, particularly one called the Herfindahl–Hirschman Index (HHI).
One thing that could derail an Anthem–Cigna deal is an order that would force one of the companies to get out of the self-insured market, says Matthew Cantor, an antitrust attorney.
That large deals like this will get close scrutiny that takes the better part of the year is a given; trying to predict the results is good sport for legions of antitrust and health care observers.
Hints from DOJ antitrust chief
Assistant Attorney General William Baer, who heads the Department of Justice (DOJ) Antitrust Division, was appropriately circumspect at a Yale Law School conference on health care law in November. Some might see his remarks as an indication that the department is taking a tough stance on the health insurer mergers. "Our job is to block mergers that threaten to reduce competition; our job is to challenge competitors who want to conspire rather than compete; and our task is to ensure that companies do not raise barriers that deny competitors the opportunity to enter new markets or expand their existing market presence," Baer told the Yale audience.
He also attacked what he called the "second 800-pound gorilla defense" that hospitals and insurance companies use to justify mergers. "Hospitals want to merge to get leverage over a dominant insurer; insurers want to merge to get leverage over a dominant hospital," Baer said. "Courts have long rejected the notion that 'countervailing market power' justifies anticompetitive mergers or agreements."
Baer hinted that the DOJ would examine these deals for their consumer benefit. "Consumers do not benefit when sellers—or buyers—merge simply to gain bargaining leverage," he said. "Consumers benefit when there is entry, expansion, innovation, and competition."
Regulators' microscope
The Herfindahl–Hirschman Index is one of the measures that the DOJ uses to determine if a merger is going to benefit consumers. The HHI, as it is commonly known, measures market concentration. Guidelines the DOJ and FTC have issued classify a market with an HHI of 1,500 to 2,500 as moderately concentrated, and one with a score above 2,500 as highly concentrated.
The same guidelines also take into account how much a merger increases the HHI. In moderately concentrated markets, an increase of more than 100 points can warrant scrutiny. In highly concentrated markets, an increase of 100 to 200 points often merits some time under the microscope, and an increase of 200 or more is even more likely to trigger close scrutiny.
But the DOJ can be swayed, at least in theory: "The presumption may be rebutted by persuasive evidence showing that the merger is unlikely to enhance market power," the guidelines state.
Here's why that may not bode well for the Anthem-Cigna merger: Both the American Hospital Association and American Medical Association sent letters to the DOJ making the case that most health insurance markets are already considered "highly concentrated" based on the HHI.
The medical association has urged DOJ to block the mergers outright, while the hospitals have taken a more moderate stance with a call for the "closest scrutiny" and possible divestitures.
Both associations have done market share analyses of the mergers. The medical association gathered market share data on the two largest insurers in 388 different markets in the United States. Indiana is the only state where Anthem and Cigna are the two largest plans and, according to the medical association's analysis, they would have a 69% market share in the combined HMO–PPO–POS markets there, and a whopping 83% in Terre Haute, one of Indiana's larger cities. Still, Anthem and Cigna have "limited overlap," Anthem spokeswoman Jill Becher says.
The hospital association's analysis showed that the Anthem–Cigna deal threatens to reduce competition in at least 817 markets nationwide. It would drive the HHI to over 2,500 and cause increases of 200 points or more in 600 markets. In another 217 markets, the tie-up would result in a post-merger HHI above 2,500.
Both Anthem and Aetna have taken exception to these analyses. The focus of the Aetna–Humana merger is their Medicare Advantage business, where combined they would have a 26% market share, which would be larger than UnitedHealthcare's 20% share, according to a Kaiser Family Foundation analysis last year. Aetna says that market share comprises just 8% of total Medicare beneficiaries when traditional Medicare is included. An Aetna spokesperson also notes that over the past four years, there have been 28 new companies offering 104 new plan options in 24 states that represent 13.6 million Medicare beneficiaries.
Divest or run?
One precedent health care legal specialist Rob Fuller found is in the big oil mergers of the 1990s. The FTC approved the $81 billion merger of Exxon and Mobil, then the two largest oil companies, after they agreed to sell off 2,400 gas stations. Around the same time, BP–Amoco gobbled up Atlantic Richfield and Chevron acquired Texaco. Large regional players provided a counterbalance to big oil in individual markets, says Fuller, a former hospital executive who has advised clients on antitrust issues.
"You get the same thing in these large health insurance plans," he says. "Even though you may let Anthem buy up Cigna, you're still going to locally have the Molinas and the Kaisers and Intermountain and all these other insurers that are viable insurance plans that can offer products to employers and individuals. As long as you have large regional players supported on the state level, the antitrust authorities, despite the very large numeric size of the deals, are going to approve them."
Antitrust lawyer Cantor sees one scenario that could derail the Anthem–Cigna deal: An order that would force one of the companies to split off or divest its business in the growing self-insured market. Anthem and Cigna are among the three largest companies in that market, says Cantor. If they were to combine, it would reduce the choices of national employers like Walmart and Lowes. So one possible outcome is that the FTC approves the merger but orders a major divestiture.
"It could be something as large as divesting the entire Cigna self-insured business but that would be the crown jewel of the merger," notes Cantor. Anthem and Cigna might say that's too big a price to pay and back out of the deal.
All of this should come into much clearer focus after regulators zoom in with their micro­scopes and start making some decisions.
---
Our most popular topics on Managedcaremag.com
---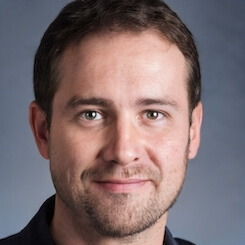 Paul Lendner ist ein praktizierender Experte im Bereich Gesundheit, Medizin und Fitness. Er schreibt bereits seit über 5 Jahren für das Managed Care Mag. Mit seinen Artikeln, die einen einzigartigen Expertenstatus nachweisen, liefert er unseren Lesern nicht nur Mehrwert, sondern auch Hilfestellung bei ihren Problemen.