CMS veteran Marilyn Tavenner oversaw a rocky debut for HealthCare.gov. Now she's at the helm of AHIP as some major members need to be coaxed back into the fold.
Marilyn Tavenner, MHA, was hired as president and CEO of AHIP last July, succeeding longtime predecessor Karen Ignagni. Just weeks before she took the job, UnitedHealth Group left the organization, and Aetna followed suit a few months later. Tavenner had been administrator of CMS after Donald Berwick resigned in 2011. Her time at CMS was noteworthy for the rollout and epic crash, and then recovery, of the HealthCare.gov website. A nurse and former executive with Hospital Corporation of America, she served as Virginia's secretary of health and human resources for four years before becoming principal deputy administrator at CMS. These excerpts are from a telephone interview conducted in February.
You've said one of your priorities is to bring UnitedHealth and Aetna back into the AHIP fold. How does that start, and what are the next couple of steps?
How that starts is, obviously, by keeping the lines of communication open with both Aetna and UnitedHealth. I'm fortunate in that I've got long-term relationships with both Steve [Hemsley, UnitedHealth Group CEO] and Mark [Bertolini, Aetna's CEO]. We are still in regular dialogue.
The issues at hand really go back to three things. One is dues, and that is more of a mechanical piece about how do we fairly apply them to companies that merge or companies that end certain products or enter new markets. So it's not just about Aetna and United. It's about the entire industry, which is undergoing a great deal of change.
The second issue is governance. How do we fairly balance the role of the board and the role of the executive committee to make sure that we have that balance between those publicly traded companies, the Blues, and other product lines?
We're also taking a look at the board; that started in November. Working with the board, we have created working groups around various issues. We will pretty much resolve those in the next couple of months and then, obviously, I will reach back out to both Aetna and United and other members.
Long-term, I think the bigger question for AHIP is: How do we help the health insurance industry as it undergoes a great deal of change, both in delivery-system reform and government work, and in reaching out and developing customer relationships with consumers?
AHIP in 2014 had a budget shortfall of about $2 million; in 2013 it was roughly $750,000. It seems that, regardless of Aetna or UnitedHealth, you need to come up with a plan for righting the financial ship.
While they're not huge losses, we don't want to continue in a loss; we want to get back into a positive account balance.We've been looking at everything from conferences we do to the consultants we employ to make sure it all supports our strategy. We're very fortunate that we have a very strong strategy, and a lot of that involves both federal and state engagement. A lot of the work we do in conferences supports that strategy and educates the membership. We've already made some modest changes, but we will continue to keep an eye on the budget.
There has been discussion of a management shakeup at AHIP. Dan Durham left, Mary Beth Donahue left. Both were important executives, well known in the industry. How have you explained those departures to AHIP board members? Or are these natural occurrences as the organization moves on?
Certainly it was explained to the board that they were seeking other job opportunities. It's a natural occurrence. They worked for a previous CEO. When a new CEO comes in, these changes happen.
There has been criticism that you are too close to the federal government and CMS. How have you responded to that?
When I took the job, people were aware of my previous job; everyone's got a job history. It's kind of hard to have experience and not have some kind of natural or perceived conflicts. Part of being a Senate-confirmed appointee requires that I not reach out to either HHS or this administration for two years, so I'm one year through a two-year ban. I'm not having contact with CMS. We have a strong team in Matt [Eyles, executive vice president for policy and regulatory affairs] and Carmella [Bocchino, executive vice president of clinical affairs and strategic planning] and others that keep up those relationships.
The so-called "Gang of Five," the five big health plans, reportedly had a meeting last year about their issues with AHIP. As you alluded to earlier, there's a lot of diversity among AHIP members in terms of their business lines. What is the commonality that binds big players like Aetna and Anthem and UnitedHealth and the broad diversity of other AHIP members?
AHIP is seen as the voice of industry by members of Congress and the White House and by HHS. It's important to have that single voice, and I think that's why people with diverse backgrounds are happy and support AHIP. They see that single voice as important.
The other thing that binds all of our diversity is that everyone is serving consumers in some way. It may be vision, it may be dental, it may be a huge company like UnitedHealth, or it can be a tiny plan. The issue is the same—keeping people healthy and helping them understand the value of their insurance—and I am not just talking about monetary value, and I'm not talking about using insurance only when you're sick. How do you implement changes that are focused on keeping people healthy? And when people have chronic disease, how do you tailor that intervention to what they need? That's where I think AHIP has the biggest opportunity to persuade Congress and this administration that there is a leadership role for the plans in this area, regardless of the type of plan. So you don't think the AHIP tent is too big? No, I don't. We will have members come and go and change. Since I've been here, we've taken on a major focus in Medicaid managed care because, basically, it is a huge opportunity for all types of plans.
We're actually seeing new members come in who are either Medicaid-only products or Medicaid with some other types of products but with Medicaid as their main line of business. Across the country, managed care is now taking care of about 60% of all Medicaid recipients.
Speaking of hot-button issues in Washington, the way the risk corridors for not-for-profit health care cooperatives played out has led to some criticism of AHIP. How much can AHIP invest in saving those cooperative plans and the exchanges? Are the exchanges salvageable? And are they a priority for AHIP in the next year or so?
The co-ops have their own separate organization. They are not actually AHIP members.
As for the exchanges, certainly the majority of our plans are committed to the exchanges, and they want to work to make sure those individuals have coverage. There's no question that the exchanges are unstable right now, and that was part of the issue with the lack of risk corridor funding. A lot of plans were dependent on that in some way to help stabilize the exchanges.
Most health plans understand the exchanges are new—they've only been in existence for three years—and they're trying to support and work with them. Plans have to make sure the premiums are correct, that individuals stay in these plans, and that they understand that health insurance is a continuous obligation, not just for when you're sick and then you exit again.
We're working on things like the special enrollment periods. We obviously worked hard on risk corridors, but we weren't able to get funding for that. What Congress passed in a bipartisan way and what the White House supported was a delay in the health insurance tax. The consumer-driven part of this is making sure consumers have the best premium they can have.
Based on priorities the AHIP board established last year, Medicare Advantage is the biggest focus for the association in the near future. What does AHIP hope to accomplish in this regard?
What we object to is comparing Medicare Advantage to what I'll say is the antiquated fee-for-service methodology.
From now through April, Medicare Advantage will be a priority for us. We believe in Medicare Advantage, and consumers believe that it's a good program. Consumers are happy with the quality. They're happy with the coverage, and the program continues to grow.
What we object to is comparing Medicare Advantage to what I'll say is the antiquated fee-for-service methodology, which members of Congress and members of this administration are basically moving away from. As the program grows, it's getting harder and harder to tie it back to fee-for-service.
We're saying we shouldn't be looking at fee-for-service for our comparison, which gets to the issue of things like risk adjustment. What we should do is look at Medicare Advantage as its own program, use it to drive delivery system reform and coordinated care, whether you're talking about dual eligibles or regular Medicare beneficiaries.
We have over 2 million consumers on the ground who are voluntarily helping us talk about the importance of strengthening the program. The time has come to move forward and not compare it to fee-for-service.
What lessons did you learn at CMS that you think will be valuable as you guide AHIP through this period?
I spent the last five years learning how insurance works. I didn't have that background; my background was in nursing, then it was working for a hospital provider, then it was in state and federal government.
So I understand how state and federal governments work. I certainly understand Medicaid from my time with Sen. Tim Kaine when he was governor of Virginia. I didn't understand health plans as well, so that was an important lesson.
I learned the pros and cons of regulation, which will be helpful as we continue to work with Medicare and Medicaid. And obviously, I learned a lot about the exchanges.
The exchanges are like every other insurance plan or government plan. Medicare and Medicaid have been changed almost every year. I suspect that once this election is over, there will be changes to the ACA and the exchanges as well. And hopefully, I can identify and help to make those types of improvements.
Is there anything you would like to add?
I would just stress the importance of health plans helping to reform the delivery system and working with consumers. Because all these plans are changing. Whether you're talking about Aetna or UnitedHealth or much smaller plans, they're all going through this. That's something that AHIP can help with.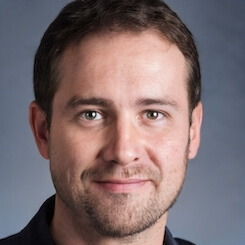 Paul Lendner ist ein praktizierender Experte im Bereich Gesundheit, Medizin und Fitness. Er schreibt bereits seit über 5 Jahren für das Managed Care Mag. Mit seinen Artikeln, die einen einzigartigen Expertenstatus nachweisen, liefert er unseren Lesern nicht nur Mehrwert, sondern auch Hilfestellung bei ihren Problemen.