UnitedHealthcare, Aetna, and Humana all lose money, but Cigna's CFO says that's just the price for getting started in a new market.
Updating what's going on with the ACA exchanges these days is a little like giving weather reports; predictions have a shelf life of about five minutes, and 99% of the audience not only hates you, but thinks it can do a better job. Some health insurance plans on the exchanges claim to be losing their shirts and want to pick up their datasets and go home.
Meanwhile, the CFO of at least one major player, Cigna, wonders why all the Sturm und Drang when everybody knew going in that the market might not stabilize for a few years.
Not really major players
UnitedHealthcare says it is considering getting out while the getting's not so good and could get even worse, reportedly telling investors earlier this year it lost about $475 million in ACA plan business in 2015. Small loss, countered a Robert Wood Johnson Foundation report sponsored by the left-of-center Urban Institute, arguing that UnitedHealthcare's ACA plans "have not been major players in many markets and their exits will not be overly disruptive." (United has not responded to requests from Managed Care for comment.) United's stated reasons for pulling out don't quite add up for the Urban Institute, which called the move by the country's largest insurer "surprising" given that United's "participation is growing significantly this year."
The report, which was published in January, also says not to fret about the effect of failing co-ops. Twelve of 23 have been shuttered. "Co-ops are not playing a major role in driving price competition in many ACA marketplaces, and their exit will not cause significant disruptions outside a very limited number of areas," the report states. The co-ops are supposed to provide a low-cost alternative to private health plans on the insurance exchanges. Why so many have gone belly up is a complicated tale. The Urban Institute repeats a point that others have made: They have been hampered by federal limits on how much marketing they can do.
Winners may be hard to find, but there are still plenty of players, says the Urban Institute: "Our basic conclusion is that marketplaces are increasingly driven by competition among Blue Cross-affiliated insurers, Medicaid insurers, provider-sponsored insurers, and in fewer rating regions, [by] local or regional insurers."
Insurer participation and frequency of being one of the low-cost silver insurers in 81 u.s. rating regions, 2016
aIncludes Coventry. bIncludes Anthem. cIncludes insurers participating in Medicaid but not in private insurance markets before 2014. dIncludes Kaiser Permanente.
Source: Urban Institute: "What Does the Failure of Some Co-ops and the Possible Pullout of UnitedHealthcare Mean for the Affordable Care Act?," January 2016
But look at the private insurers and it's hard to be sanguine. Humana last month told the Wall Street Journal it expects to lose $176 million in the individual health plan market this year. The WSJ article on February 10 noted that Aetna is also struggling with ACA individual plans, seeing a negative margin of 3% to 4% last year.
Jeff Goldsmith, president of the consulting company Health Futures and member of our Editorial Advisory Board, has been skeptical of the ACA's ability to fulfill its promises, and the recent turmoil over insurer participation in the exchanges doesn't surprise him. UnitedHealthcare faced pushback because it spoke out first, he says, "but now you have Aetna and Humana basically saying, 'We're having serious problems in this business as well.'"
The Blues are struggling too. Citing a J.P. Morgan analysis, the WSJ said that the Blues incurred about $20.7 billion in medical claims, while collecting $20.4 billion in premiums over the first three quarters of 2015. Insurers have complained of higher expenses from consumers who sign up for coverage outside the annual open-enrollment period. Earlier this year, the Obama administration promised to tighten enrollment rules.
The administration is also considering making it more difficult for people to drift in and out of coverage. It remains to be seen whether that will spur enrollment. According to a Kaiser Family Foundation poll, nearly two thirds (65%) of uninsured Americans say they plan to get health insurance in the next few months, despite the fact that nearly half (46%) say they have been without coverage for two or more years.
Growing up is hard to do
But all of this is just growing pains, Cigna CFO Tom McCarthy told the Hartford Courant last month. "We knew these early years on the exchange would be volatile," he said. He added, jokingly that "we expected a plan where we would lose money these past few years, and by golly, we've delivered on that plan." That "does not undermine the long-term attractiveness of the market," says McCarthy. "I expect that over time, that market will evolve to be attractive for the industry generally, and for Cigna in particular."
Many miss out on ACA financial assistance
Insurers complain that people who sign up for their ACA products after the enrollment period has ended—sometimes waiting until they're sick—has helped to throw those plans into the red. A Kaiser Health Foundation tracking poll of more than 1,200 adults ages 18 and older confirms that most uninsured have not taken steps to determine their eligibility. Over 7 in 10 say they have not tried to figure out if they qualify for Medicaid or for financial assistance to purchase health insurance in the past six months.
Among the uninsured ages 18–64, percentage who…
Source: Kaiser Health Tracking Poll, January 2016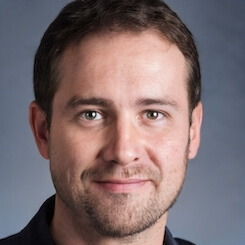 Paul Lendner ist ein praktizierender Experte im Bereich Gesundheit, Medizin und Fitness. Er schreibt bereits seit über 5 Jahren für das Managed Care Mag. Mit seinen Artikeln, die einen einzigartigen Expertenstatus nachweisen, liefert er unseren Lesern nicht nur Mehrwert, sondern auch Hilfestellung bei ihren Problemen.