Employer sponsored wellness programs started out as rather simple initiatives designed to get employees thinking about managing their health. The first-generation programs were usually voluntary and involved completing a health risk assessment and sometimes modest cash incentives to see if a little extra money could motivate more participation.
But many of these programs had few takers, partly because they were voluntary. Other problems were limited and poorly designed services that were not personalized. As a result they often did not lead to behavior changes to reduce risks or more active management of existing health problems.
Now the first wave of wellness programs are giving way to the 2.0 version that proponents say are more personalized and have more actionable services than their forerunners. And perhaps the biggest change is that employers are moving to make them mandatory.
Diabetes is one of the reasons that employers are ramping up their wellness programs. "Employers are keenly aware of the impact of diabetes on health care costs and they see the opportunity for digital health tools to help manage this complex condition," says Jeremy Nobel, MD, medical director of the Northeast Business Group on Health (NEBGH). Diabetes, with its peaks and valleys in blood sugar levels, requires much more active daily management in comparison to other chronic conditions such as hypertension or dyslipidemia, says Nobel.
Moreover, when it's not managed well, diabetes increases the risks for cardiovascular disease, kidney dysfunction, retinopathy, and amputations. Meanwhile, the cost of diabetes medications is soaring. The 2016 Express Scripts Drug Trend Report lists diabetic medications as the top traditional therapy drug class with per-member, per-year (PMPY) expenditures at $77.50 for commercial members (see page 51 for more on diabetes medications). Pain medications at $40.65 PMPY are a distant second. According to the Express Scripts report, spending on diabetes medications increased 14% in 2015 with 6.7% attributable to utilization increases and 7.4% coming from unit cost increases.
Digital health tools
In March, NEBGH issued Digital Diabetes Prevention and Management Solutions, a report that profiles digital health tools for diabetes self-management.
"We believe digital diabetes tools can help employers achieve better outcomes by addressing challenges with traditional diabetes programs such as employee engagement, effective collaboration with the delivery system and sustaining behavior change," says Nobel.
The lack of engagement is the biggest challenge. Nobel says employees in current programs either don't participate at all since coaching calls in most programs come from an entity separate from their doctor, or employees don't sustain their participation over the long term. There is both apathy on the part of employees and a lack of personalization on the part of the program providers. And, importantly, there is little or no integration with the employee's primary medical care.
NEBGH's digital tools guide is designed to help employers determine which features are most important in addressing the specific challenges they face with their workplace diabetes programs. The guide categorizes 25 tools according to their primary capability such as health management courses with live coaches, scripted coaching, capture of glucometer and other personal health data, and links to primary care providers. It also has a section on the social networking features. For example, there are tools that connect to continuous glucose monitors and allow data to be transmitted to up to five other individuals. With today's medicines, hypoglycemia is much more of a risk than hyperglycemia and connectivity to others might be particularly beneficial for patients who are susceptible because then others keep an eye on the person's glucose levels. The social networking capabilities also provide an opportunity for patients to connect with others in a self-support group, which can increase their motivation to manage their disease.
Traditional vs. new
Nobel says employers are interested in tools that promote more active self-management. Many of the tools capture clinical and activity data and offer analytics that translate the information into personalized and actionable feedback which is key to self-management and long term engagement.
Another engagement and self-management feature that employers are interested in is the ability to connect employees to their doctors to coordinate care; however, physician practices are very busy and telehealth reimbursement is still a problem.
HealthMine, a company that offers wellness programs to employers and health plans has studied the use of some of the new tools in a population of commercially insured adults with diabetes. It found that 74% of the respondents used mobile apps daily but only 45% use diabetes mobile apps. Among the nonusers, 41% said they preferred traditional methods for monitoring and managing their diabetes. Among those using mobile apps the top three were a blood sugar monitor, a blood pressure monitor and a food/nutrition app.
Bryce Williams, the CEO of HealthMine, says wellness programs have suffered because they are not personal enough: "People want personal data returned to tell them what they need to do next." He says programs are being redesigned to include IT platforms that will store clinical and behavioral health data and provide individualized guidance for improving risk factors.
Williams says employers are starting to include both carrot and stick in their wellness programs, a trend that the ACA has fueled and sanctioned with its provision that allows employers to vary premiums and out-of-pocket health care costs with participation in wellness programs. Williams says carrots include new incentives tied to the achievement of personalized goals that are developed from clinical data. He calls these new incentives dynamic incentives; they are variable incentives tied to the achievement of goals structured in steps with increased incentives for higher levels of performance. The sticks include financial penalties for not participating in or completing health actions such as getting an annual physical and taking medications as prescribed for conditions like high cholesterol.
There use of penalties and disincentives has been limited, in part, because of conflicting regulations from the Department of Labor, the IRS, and HHS. In the past year, court decisions on several lawsuits have paved the way for employers to mandate participation in wellness programs and impose sizable penalties on employees who do not participate.
In the most publicized case, Honeywell successfully defended itself against the lawsuit brought by the Equal Employment Opportunity Commission (EEOC) to block the company from assessing financial penalties on workers who refuse to participate in the company's wellness program. Holdouts were assessed a $500 surcharge on their 2015 health insurance plans and could lose as much as $1,500 in company contributions to health savings accounts. They also could be docked as much as $2,000 more in tobacco-related surcharges.
The EEOC took the position that the penalties violated the Americans with Disabilities Act (ADA) and the Genetic Information Nondiscrimination Act (GINA). The ADA limits required medical exams and GINA prevents discrimination against inherited traits. But the court ruled that Honeywell's program did not violate the relevant laws and, subsequently, the EEOC proposed rules that allow the use of financial rewards and penalties.
HealthMine's Williams says that as a result of Honeywell's success other employers are beginning to implement stiffer financial penalties for nonparticipation.
A 2015 HealthMine survey of 2,000 insured consumers found that workers themselves support the idea of higher costs for unhealthy behaviors; for example, 63% say that plan members who smoke should pay more for their health insurance or health care.
Employer involvement
Diabetes makes sense as a target for wellness efforts. Its complications are costly. There's good evidence that eating and exercise habits that people have some control over—and that wellness programs might influence—can help manage the disease and possibly prevent it from developing in the first place.
Doubts remain, though. These new-and-improved IT-based wellness programs have a limited track record. And there's the fundamental question of how people will respond to their employers getting so involved in issues like how much they weigh and what they eat.
---
Our most popular topics on Managedcaremag.com
---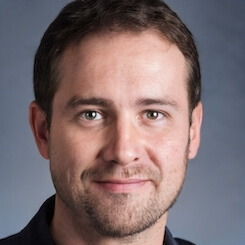 Paul Lendner ist ein praktizierender Experte im Bereich Gesundheit, Medizin und Fitness. Er schreibt bereits seit über 5 Jahren für das Managed Care Mag. Mit seinen Artikeln, die einen einzigartigen Expertenstatus nachweisen, liefert er unseren Lesern nicht nur Mehrwert, sondern auch Hilfestellung bei ihren Problemen.