Pharma will fight it, but Donald Trump and Bernie Sanders both see liberalization of the rules for drug importation as a way to bring prices down.
For presidential candidates, advocating for more drug imports as a way of driving down consumer drug costs can make for a neat campaign sound bite while taking a swipe at big pharma. Both Donald Trump and Bernie Sanders have embraced the idea, but the reality of importing drugs—or, rather, importing more drugs—isn't so neat.
Different schemes
Trump's plan, called "Healthcare Reform to Make America Great Again," has as one of its main points a promise to "remove barriers to entry into free markets for drug providers that offer safe, reliable, and cheaper products." Sanders's platform calls for drug imports from Canada, and he has a track record of supporting imported drugs. During the markup of the ACA, he supported a futile amendment that would have allowed prescription drug imports from countries where those drugs are sold at much lower prices. Last September, months after he announced his bid for president, Sanders cosponsored a Senate bill to allow some drug imports from Canada.
They make it sound like the United States bans drug imports. It does not.
The reality is that drug imports account for about 20% of the value of the U.S. prescription drug market, or about $86.1 billion, in 2015, according to U.S. Census figures. Pharmaceutical companies are allowed to import branded drugs for consumer use provided the factories that make the drugs meet FDA standards. Estimates from BioPharmaDive.com suggest that 40% of all generic drugs in the United States come from India.
The FDA may talk about all the overseas factories its inspectors are checking out, but the agency inspects factories in those countries only once every seven years on average.
The Food and Drug Administration Safety and Innovation Act of 2012 requires the FDA to inspect foreign and domestic drug manufacturing facilities, and the Generic Drug User Free Amendments requires the agency to inspect foreign facilities on the same inspection schedule as domestic plants. In recent years, the FDA has stepped up inspections at foreign drug factories, according to an agency spokesman. Inspections almost have tripled since 2007, reaching 847 last year. The agency has been especially aggressive in India, with inspections there almost doubling from 2014 to 2015 alone.
India and China are the two leading drug exporters to the United States, with nearly 1,300 registered drug manufacturing facilities between them, according to the FDA. Canada, Germany, and Great Britain are other large exporters with about 600 registered facilities combined.
In March 2015, the FDA banned imports from two factories owned by Ipac Laboratories, an Indian pharmaceutical company, because of quality-control problems. A few months later, the FDA moved to ban imports from more than 40 drug companies in India, again for quality problems. But how aggressive the FDA is compared to agencies in other industrialized countries is questionable; for example, Health Canada and European authorities banned importation of products from Polydrug Laboratories in Mumbai months before the FDA last September put Polydrug on its no-import list.
Turning a blind eye
In another area of drug importation, the FDA is more like the cop who lets drivers whiz by at speeds much higher than the speed limit: The agency generally turns a blind eye toward individuals who purchase prescription drugs from Canadian internet pharmacies.
Bryan Tackett, executive director of Campaign for Personal Prescription Importation, says about a million Americans each year get their health maintenance drugs from licensed Canadian pharmacies that are certified by the Canadian International Pharmacy Association (CIPA). Tackett's group advocates for individuals who buy from Canadian pharmacies.
These CIPA-certified pharmacies require valid prescriptions from a U.S. physician to fill American orders, he says, and follow strict safety protocols. Orders require a health profile that includes a review of other medications the person takes and privacy protections, according to Tackett. Because of these safeguards, he says, CIPA-certified Canadian pharmacies have had a perfect safety record.
Almost a million Americans a year get their health maintenance drugs from licensed Canadian pharmacies, says Bryan Tackett of Campaign for Personal Prescription Information.
Americans who use the Canadian pharmacies can save a lot of money. A 90-day supply of Celebrex in the United States costs about $740, whereas in Canada it goes for about $220.
But while this pipeline to cheap Canadian drugs is a reality, it's not exactly legitimate. The Medicare Modernization Act of 2003 prohibits individuals from importing drugs from Canada, although technically the HHS secretary can grant waivers to the ban. According to Tackett, that has never happened. Last year, Sen. John McCain, the Arizona Republican, reintroduced legislation that would legitimize drug importation by individuals by allowing Americans with a prescription from a physician licensed in the U.S. to order up to a 90-day supply of medicines from a licensed Canadian pharmacy. Sanders is among the seven cosponsors, which include two Republicans. In the House, Maine Democrat Chellie Pingree is the sponsor, but the bill has no Republican cosponsors.
Overseas inspections
PhRMA takes exception to the claim that protectionism against drug imports drives up drug costs for U.S. consumers. "The competitive biopharmaceutical marketplace for medicines in the U.S. works to control costs and encourage the development of new treatments and cures for patients," says Holly Campbell, senior director of communications for PhRMA. "The competitive marketplace is why 90% of all medicines prescribed to U.S. patients are generics and typically cost less than in other countries."
Disclose where drugs come from
Former FDA official David Gortler, who's now with FormerFDA.com, a consulting group of former FDA officers and staff, says if Trump or Sanders want to enact policy that leads to more, and cheaper, drug imports, they might want to start with regulations that let people know where their drugs are made. "Banning imports isn't possible, but I think an easy first step would be to let the consumer make an informed decision on exactly where their drugs are coming from," says Gortler, an associate professor at Georgetown.
Let people know where their drugs are being imported from, says David Gortler of the consulting group FormerFDA.com. That's "an easy first step."
"People don't realize that there historically have been many very serious quality control issues with their sweatshop-imported $4-per-month prescriptions advertised by most chain pharmacies," says Gortler, noting that there is no information about a drug's country of origin disclosed on prescription bottles, and even if a consumer were to ask where a drug was made, the pharmacist wouldn't know.
Hiring better inspectors
He says the countries notorious for producing substandard drugs include China, India, Philippines, Taiwan, and Jordan. The FDA may talk about all the overseas factories its inspectors are checking out, but the agency inspects factories in those countries only once every seven years on average, while domestic drug factories are inspected every other year, according to Gortler.
Gortler also believes that the agency needs to do a better job of hiring inspectors—not only in quantity but also in quality. He blames the USAJobs.gov website, the jobs site of the U.S. Office of Personnel Management, for weeding out qualified candidates. "The people reviewing applications at USA Jobs don't have a scientific background and they therefore aren't hiring the best and brightest," he says. Gortler and his graduate students have done a study that documents problems with the hiring process.
But for candidates, talking about how to improve FDA oversight of foreign-sourced drugs makes for a clunky sound bite on the campaign trail.
---
Our most popular topics on Managedcaremag.com
---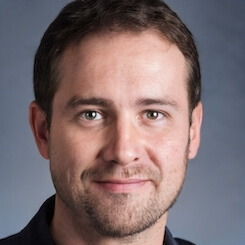 Paul Lendner ist ein praktizierender Experte im Bereich Gesundheit, Medizin und Fitness. Er schreibt bereits seit über 5 Jahren für das Managed Care Mag. Mit seinen Artikeln, die einen einzigartigen Expertenstatus nachweisen, liefert er unseren Lesern nicht nur Mehrwert, sondern auch Hilfestellung bei ihren Problemen.