Pediatric cancer is the stepchild of cancer research when it comes to funding. This is not news to anyone in health care, but when David A. Williams, MD, pointed out the problem in an opinion piece in STAT on April 14, the response was intense.
"It seems to have gotten a lot of press coverage," Williams tells Managed Care in an understatement. In the article, he talks about lobbying Vice President Joe Biden to make more pediatric cancer research an integral part of the Obama administration's cancer moonshot.
The situation is particularly frustrating for someone in Williams's position; he is president of the Dana-Farber/Boston Children's Cancer and Blood Disorders Center. Some points he made in the STAT piece: Tackling childhood cancer can lead to breakthroughs in cancer treatments for all ages, and pediatric cancer can play a unique role in trials for targeted gene therapies, offering a pristine genomic landscape.
"We need genomic information," Williams says. "We need to model therapies using that genomic information, and we're just in the infancy of doing that."
In addition, while the cure rates for pediatric cancer (somewhere in the neighborhood of 80%) should be celebrated, they also should underscore that dealing with the complications of a 5-year-old survivor is a much more difficult and extended slog than dealing with the complications of a 65-year-old survivor. It's something that health plans need to keep in mind.
"With our success with treating patients and curing them, we recognize every day that that comes with a real price to those patients, in the sense of major toxicities that they have to live with their entire life," Williams says.
Also, obviously, there's a more heartbreakingly human aspect: Some childhood cancers remain difficult, sometimes impossible, to cure.
Williams wrote in STAT: "Although there are more than 150 types of childhood cancer, pediatric cancer receives only a small fraction of National Cancer Institute and National Institutes of Health funding."
The development of new therapies for pediatric cancer largely depends on federal and philanthropic funding because the pharmaceutical industry focuses on the vastly larger potential market for adult cancer drugs.
Last October, Thomas Morrow, who writes the Tomorrow's Medicine department for Managed Care, put it this way: "By one count, just 15 oncology drugs were approved by the FDA for pediatric use between 1948 and 2003 compared with 120 for adult cancer. There are many reasons for this, but it makes some sense when you consider that cancer is mainly a disease of old age and that there are about 100 adult cases of cancer diagnosed for every pediatric case."
Williams tells Managed Care that "this essentially means that the pediatric hospitals that take care of children with cancer, and the federal government, have a special role to play, at least in my view, to support this kind of research. Because the usual dynamics of pharmaceutical companies putting a lot of investments into research and developing drugs for these particular patients just doesn't hold."
There is a role for health plans, says Williams. "We really believe that health care plans and government funding agencies together should cover the full costs of clinical research that has made pediatric cancers a poster child for how you cooperate across centers, and how you use active enrollment of all children in clinical trials to move the field forward," he tells Managed Care.
Some health plans already do this, but not all, Williams says. It's become more crucial as genomic medicine gains more of a foothold. "It will be important that health care plans cover the cost of doing the genomic analysis that allows us to place patients in specific trials and ultimately provide the maximum therapy with the least side effects. That's not the case right now for most insurance companies. I mean, that's really just beginning on the adult side, and I think that's a very important thing that health care coverage could provide."
For their part, insurers are concerned about mushrooming cost of all kinds of genetic tests and that many tests are investigational and not immediately useful for guiding treatment decisions.
Another problem: Researchers cannot pinpoint what causes most childhood cancers. Only a relatively small percentage of all childhood cancers have known treatable molecular lesions or genetic mutations, says Williams. And although many studies looked for potential environmental causes of pediatric cancers, few convincing or consistent associations have been found.
Insurers can also help by undergirding the social services for families weathering emotional upheaval. "In places like ours," says Williams, "we have significant resources allocated to mental health and social work care for families undergoing this horrendous stress. That's often not recoverable from insurance companies."
Meanwhile, Williams keeps his eye on the ball. "We need to cure more patients that we can't cure today, and importantly, we need to do that in a way that reduces some of the troubling side effects that families and children now have to deal with."
---
Our most popular topics on Managedcaremag.com
---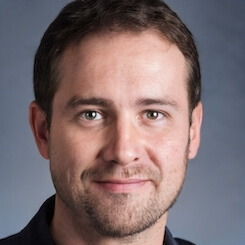 Paul Lendner ist ein praktizierender Experte im Bereich Gesundheit, Medizin und Fitness. Er schreibt bereits seit über 5 Jahren für das Managed Care Mag. Mit seinen Artikeln, die einen einzigartigen Expertenstatus nachweisen, liefert er unseren Lesern nicht nur Mehrwert, sondern auch Hilfestellung bei ihren Problemen.