Discrimination persists in many areas, but slow progress is being made
Perhaps never before have so many organizations done so much in such a short time to improve health care for the lesbian, gay, bisexual, and transgender (LGBT) community. While significant strides have been made, much more must be done, say advocates for that community.
Rarely, for example, does a health care professional even inquire about a patient's sexual preference or transgender status. As a result, lesbian, gay, bisexual, and transgender patients often are not identified and so some of their health care needs go unmet.
But in the past 12 months, the federal government and other agencies have started to address the deficiencies in care that the nation's 9 million (the figure comes from Williams Institute for Sexual Orientation Law and Public Policy at the UCLA School of Law) LGBT Americans face.
In March, the Institute of Medicine issued a report encouraging health care researchers to collect data on LGBT patients to identify and understand the health conditions that affect them. The scarcity of research yields an incomplete picture of LGBT health status and needs, and this picture is further fragmented by the tendency to treat sexual and gender minorities as a single homogeneous group, the IOM said.
One month later, President Obama ordered the federal Department of Health and Human Services (HHS) to issue rules aimed at granting hospital visiting rights to same-sex partners.
In June, HHS called for eliminating health disparities including those that affect the LGBT community. HHS also said that beginning in 2013, it would incorporate questions on sexual orientation and gender identity in the National Health Interview Survey, the primary source of health information on the U.S. population.
Two years ago, the Joint Commission approved the Patient-Centered Communication Standards for Hospitals as part of "A Roadmap for Hospitals, Advancing Effective Communication, Cultural Competence, and Patient- and Family-Centered Care: Meeting the Needs of Lesbian, Gay, Bisexual, and Transgender (LGBT) Patients and Families." This year, the Patient-Centered Communication standards were published in the 2011 Comprehensive Accreditation Manual for Hospitals (CAMH): The Official Handbook. On Jan. 1, 2011, commission surveyors started evaluating compliance with the standards, but their findings will not affect accreditation decisions.
Instead, this information will be used to prepare hospitals for compliance with the communication standards, which will be included in facilities' accreditation decisions no earlier than January 2012.
Positive developments
"The whole approach toward more equitable treatment for the LGBT community is better because of the work of the IOM, the Joint Commission, and the HHS," says Stephen L. Boswell, MD, the president and CEO of Fenway Health, which provides medical and mental health care to LGBT patients in Boston. "All of these developments are absolutely positive. We are making progress. Typically, progress in improving health for LGBT patients is spotty because it tends to occur in the Northeast and on the West Coast while in the South, there has been almost no progress in certain areas. But people are beginning to think differently about the need to improve the care of LGBT patients, and that's significant."
Len Harvey, MD, MBA, the senior medical director at Aetna Southern California, agrees. "We are riding the crest of a wave of change that could be very positive," he says. "We have a long way to go but we are making changes, and having government support in these areas is very important."
The IOM recommendations to identify LGBT patients is particularly significant and a step that all physicians and health plans should take, Harvey says. "It's important for physicians to know the sexual identity of their patients," he adds. "But the problem is that new incoming patients may want to reveal their identity but not by the traditional method of filling out a form.
"There are three different categories: sexual identity — who you are as a sexual person; sexual attraction — who you are attracted to; and your sexual behavior," he says. "You have people who know they're male and are attracted to males and then get married and behave differently. So, physicians need to know the answers to these questions, which means these are questions that physicians and other providers have to be comfortable asking."
A leader among the nation's health plans in providing care to LGBT patients, Aetna became the first health insurer to link its online provider directory, called DocFind, with the Gay and Lesbian Medical Association's database of health care providers. It did so in 2008. The GLMA database includes primary care physicians, specialists, therapists, and dentists who welcome LGBT patients.
"We don't know if these providers on the GLMA database are lesbian, gay, bisexual, or transgender, but we do know that they are allies and they are open and receptive to treating LGBT patients," Harvey explains. "And we know they are willing to provide a safe and comfortable environment for our members who seek their help."
Aetna does not have a policy to ask patients about sexual identity, attractions, and behavior. "But we try through our communications to let patients know that we are inclusive," Harvey says.
"Just by linking our DocFind physician directory with GLMA tells LGBT patients that you could find an ally or an LGBT provider right from our directory," he adds. "That will bring down barriers to care by helping to make these patients feel comfortable talking about not only the health issues they face but the social issues as well. People think if you are gay, then health care is all about sexually transmitted diseases (STDs). But it's not. Health care is about all the other issues that most people face."
Focusing on patient outcomes
Michael A. Horberg, MD, executive director for research at Mid-Atlantic Permanente Medical Group and director of HIV/AIDS for Kaiser Permanente's Care Management Institute, agrees. "Do not equate LGBT health with a diagnosis of HIV/AIDS," he comments. "You have to understand that these patients have unique health needs. It's easy to say that because we have a good HIV program, we have taken care of the health needs of the LGBT population. But in truth, these people have conditions that any population has.
"Therefore, we need to treat the whole patient and just by looking at a patient who walks in, you can't tell that person is LGB or T," Horberg adds. "You need to ask and all staffers need to have a comfort level of respectfully inquiring into the sexual and gender orientation of all of their patients. You cannot make assumptions."
Kaiser Permanente reaches out to the LGBT community and has a strong record of treating patients with HIV/AIDs. "Our own organization has made HIV an area of emphasis, including developing, testing, and implementing prevention guidelines for treating these patients," Horberg says. "We provide a treatment practice resource and have an emphasis on quality-related metrics, quality improvement, and quality outcomes."
A member of the Presidential Advisory Council on HIV/AIDS, Horberg has published extensively on the results Kaiser Permanente has produced in treating patients with HIV/AIDS and published an article on the development of HIV care quality measures. In 2007, representatives of the National Committee for Quality Assurance, the American Medical Association, and the Infectious Disease Society of America drafted national HIV/AIDS performance measures for patient-level and system-level quality improvement (http://www.ncbi.nlm.nih.gov/pubmed/20715924/ or http://1.usa.gov/vPgQLT/).
"Our HIV quality metrics are not just process metrics," he says. "Some of these metrics show intermediate outcomes. We are not just ordering an HIV viral load and CD4 count. We want to know what physicians are doing with the results. Are patients below a certain level of CD4 counts and being placed on antiretroviral therapy (ART) medication? Are patients maximally virologically controlled, meaning is their viral load undetectable? If not, what is being done about it? Those are not simple claims-data metrics.
"In the Kaiser system, this information is available because we can integrate the test results into the patient's chart and go right to the next step," he says.
"For some private doctors and some health insurers, taking this approach to care is difficult because they need the lab test results to manage these patients effectively," he says. "It's not just, 'Did you order the lab tests?' or 'Did you get a vaccination?' Or even, 'Were they placed on this medication?' We actually require physicians to report the results and not just order the test."
Integrated, multidisciplinary care
Kaiser also uses a multidisciplinary approach to care, which is important to all patients with chronic conditions, particularly those with HIV/AIDS, because team members encourage patients to remain in care. "Having strong retention in care is one of the necessary elements that help to improve care for these patients," Horberg explains.
As a result of his experience treating HIV/AIDS patients, Horberg offers two lessons for health plan medical directors. "First, make the personal connection. Each person is unique and the joy of practice is to make those unique connections with our patients," he says. "That raises the quality of care but it raises the quality of provider satisfaction in all elements of the care team as well.
"Second, emphasize quality care and that means taking the extra time up front to make sure these patients get all the preventive health and get their routine lab work done in a timely manner," Horberg adds. "Not only do these steps improve patient outcomes, but studies indicate that you are preventing costly hospitalizations in the long term and you'll keep patients in the workforce. You are not only helping to improve the general public health, but we know that when people are treated successfully they have better health habits and that seems to lower the transmission rate not just for HIV but for other sexually transmitted diseases as well."
In a study published in AIDS Patient Care and STDs in January, Horberg and colleagues at Kaiser Permanente demonstrated the value of following HIV quality performance measurements to improve care processes, outcomes, and patients' rates of retention in care. Of Kaiser Permanente's 8 million patients, more than 19,000 are adults infected with HIV, the researchers reported.
Using electronic health record data, the researchers compared the care of HIV-positive patients with the care delivered to patients who did not have HIV but who presented with a sexually transmitted infection (STI). The researchers viewed data from July 1, 2005, through June 30, 2006, and for all of 2007. Kaiser Permanente providers delivered care consistent with the quality performance measures regarding accessing care and starting ART for 85 percent of HIV-positive patients, and over 90 percent of patients on ART had maximal viral control and a high rate of antiretroviral medication adherence, the researchers reported.
The mortality rate for Kaiser Permanente's HIV/AIDS patients is 1.6 percent, which is less than half of the 3.4 percent national mortality rate for these patients, Horberg says. The reason Kaiser Permanente has such success is that more than half (55.8 percent) of all patients diagnosed with an STI are tested for HIV, 88.6 percent of all HIV-positive patients are in care within 90 days of being diagnosed, 76.8 percent are seen at least twice annually, and 86.3 percent have a CD4 test of their viral load taken at least every six months, Horberg adds.
Kaiser Permanente attributes this success to two significant factors, Horberg explains. First, it uses a multidisciplinary care team including a care manager, a clinical pharmacist, and an HIV specialist who can serve as a primary care physician. Second, these providers use Kaiser's electronic health record system to share patient data and to maintain a registry of data on all HIV-positive patients, he adds.
Retaining patients in care
Doug Wirth, the president and CEO of AmidaCare, agrees with Horberg about the importance of starting patients on ART and retaining them in care. A special needs plan (SNP) for Medicaid patients, AmidaCare specializes in treating the LGBT population and has 5,000 members in New York City. It retains 91 percent of its HIV-positive patients in care while other health plans retain only about 67 percent, Wirth says.
"That means our HIV-positive members are getting regular outpatient, preventive, and routine care." AmidaCare does as Horberg recommends: It seeks to retain patients in care by establishing a partnership between patients and physicians.
"As a health plan, if we tell people to go to the doctor and take their medications on time, that's insufficient partnership to achieve quality outcomes and cost containment," Wirth comments. "By putting the emphasis on routine preventive care, we save 15 cents on the dollar by reducing nursing home care and costly hospitalizations compared with typical health plan results."
Best scores
In a report, the New York State Department of Health examined the costs and utilization of patients enrolled in Medicaid managed care and special needs plans last year. The report showed AmidaCare had 91 percent of its patients engaged in care, 74 percent had viral-load monitoring, and 80 percent were screened for syphilis. On each of these measures, AmidaCare had the best scores of all health plans the department evaluated. The statewide averages for special needs plans were:
88 percent were engaged in care,
71 percent had viral-load monitoring, and
65 percent were screened for syphilis.
The statewide averages for managed care plans were lower than those of the SNPs:
67 percent were engaged in care,
47 percent had viral-load monitoring, and
54 percent were screened for syphilis.
A study in 2009 by the Lewin Group and the New York State Department of Health AIDS Institute showed that when comparing the results of capitated SNPs such as AmidaCare to those of fee-for-service plans, the SNPs again had better results for patients with HIV/AIDS. The study showed that inpatient costs were 31.5 percent to 44.6 percent lower in the SNPs, pharmacy spending was 2 percent to 6 percent higher (meaning greater access to needed medicines), and all other covered medical costs were as much as 10 percent lower.
Significant
AmidaCare's results are particularly significant, given that an October report in Medicaid and HIV: A National Analysis, from the Kaiser Family Foundation, showed that per-capita spending for Medicaid enrollees with HIV is almost five times as high as for people without an HIV diagnosis. Prescription drugs account for the largest share of spending for enrollees with HIV (31 percent), but are the smallest share for enrollees without HIV (7 percent), the report said. The report is online at http://www.kff.org/hivaids/8218.cfm.
"What we have done to improve the care of patients with HIV in New York State is where health care reform in the United States must go," Wirth asserts. "We have shown that if you put more of an emphasis on delivering regular outpatient care that is of high quality, you will help people to be well and the health plan will save money."
As Wirth suggests, health insurers could follow the example the SNPs are setting in New York State.
Although he does not disagree, Boswell of Fenway Health believes improvements are coming simply as a result of policies going into place under the Affordable Care Act. "LGBT patients present challenges that make insurance for these patients more expensive, and so most insurers will be inclined to avoid these patients.
"But when we get to 2014, if the ACA is still in place, then exclusions for adult pre-existing conditions will go away, and it might become easier for insurers to cover care for LGBT patients because all insurers will face that rule."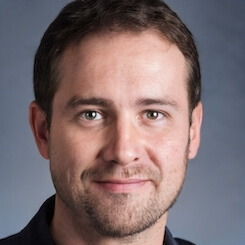 Paul Lendner ist ein praktizierender Experte im Bereich Gesundheit, Medizin und Fitness. Er schreibt bereits seit über 5 Jahren für das Managed Care Mag. Mit seinen Artikeln, die einen einzigartigen Expertenstatus nachweisen, liefert er unseren Lesern nicht nur Mehrwert, sondern auch Hilfestellung bei ihren Problemen.