Otezla, Warts and All, Racks Up Sales and Eyes Blockbuster Status
Varying treatment strategies for a highly variable disease have given the new drug an opening—and, besides, it does OK when it comes to QALYs.
Otezla was approved by the FDA in 2014 as a treatment for plaque psoriasis and psoriatic arthritis. Right out of the starting gate it captured some attention for being the first new small-molecule drug for psoriasis in decades. Otezla—the generic name is apremilast—also exploited a new mechanism of action as the first inhibitor of phosphodiesterase 4 (PDE4) that results in increased expression of both anti-inflammatory proteins and reduced expression of their pro-inflammatory counterparts.
But despite the glow of the limelight and its uniqueness, Otezla found itself in a predicament.
Among some clinicians it came to be viewed as an expensive, plain-Jane drug that didn't really produce any major gains in the clinical outcomes that mattered. This rather dim view was reflected in a study published last year in the Journal of the American Academy of Dermatology.
The study, funded by Abbvie, was an indirect comparison of two agents using results from existing studies for each drug. The results showed no statistically significant difference between Otezla and methotrexate in the Psoriasis Area and Severity Index 75 (PASI 75) score, a measure of the degree of skin plaque improvement in patients with 75 meaning 75% clearance. Lead investigator April Armstrong, MD, at the University of Southern California and her colleagues calculated that the annual incremental cost for Otezla to achieve one additional PASI 75 responder would be $187,888.
Otezla got better news from the Institute for Clinical and Economic Review (ICER) in Boston. ICER studied the value of Otezla relative to the increasing number biologics for plaque psoriasis, which include Humira (adalimumab), Enbrel (etanercept), and Remicade (infliximab) plus relative newcomers like Stelara (ustekizumab) and Cosentyx (secukinumab). ICER reported in November 2016 that the wholesale acquisition cost of a month's supply of Otezla was $2,586 and that the net cost after discounts was $2,069. At those prices, the comparative effectiveness gurus determined that Otezla is cost effective within an acceptable quality-adjusted life year (QALY) range of between $100,000 and $150,000. And if the net cost of $2,069 per month is used, Otezla looked to be a relative bargain, coming in at a cost of less than $100,000 per QALY gained.
But doctors, other clinicians, and patients don't typically have QALY calculators at their fingertips (although perhaps there can and should be an app for that).
Because Otezla's price was set at about $2,600, many clinicians look at it in comparison to the biologic agents. And Otezla, despite having the nice sheen of a newcomer, does not match the performance of the biologics.
Moreover, a new cohort of biologics with potentially better performance was in the offing. Cosentyx arrived in 2015. Its phase 3 studies showed 70% of patients achieved clear skin (PASI 100) or almost clear skin (PASI 90) at the end of 16 weeks. The clinical trial for the newest biologic, Tremfya (guselkumab), has shown that 80% of patients achieved the PASI 100 or PASI 90 measures. In Otezla's clinical trials, only 40%, 33%, and 29% of patients achieved the PASI 75 score. Taltz (ixekizumab) and Siliq (brodalumab) are the two other new biologics.
Tally marks in the plus column
Yet despite all of this competition, Otezla is solidly on track to achieve blockbuster status. Celgene's recent financial report says Otezla's worldwide sales increased to $358 million in the quarter ending June 30, 2017, up from $241 million the year before. Express Scripts' 2016 drug trend reported a one-year 79% increase in utilization.
Celgene has been aggressively detailing the drug and offering assistance programs, and those efforts explain some of the growth. But experts say several other factors have come into play.
For one thing, Otezla is considered to have a better safety profile than its old-school competitor, methotrexate, which requires lab monitoring for signs of liver damage. Experts also recommend taking folic acid with methotrexate to reduce the risk of other side effects such as upset stomach. Otezla does not require laboratory prescreening or ongoing monitoring. An added bonus is that Otezla has the potentially advantageous side effect of causing some weight loss.
Otezla also has a few advantages over the biologics. It doesn't, for example, require testing for tuberculosis and other infections.
Otezla's most common side effects are diarrhea, nausea, upper respiratory infection, and headache. Patients are at some risk for depression and suicidal thoughts, and reduced dosing is required in cases of kidney impairment.
Fewer on biologics than expected
Ultimately, though, Otezla's growing popularity may be related to the diverse nature of treating and managing plaque psoriasis. The National Psoriasis Foundation says 50% of patients are not satisfied with their treatment. All the available treatments have their limitations when it comes to long-term efficacy, tolerability, safety, route of administration—and expense. Even if patients respond well to a particular medication, that response may taper off. Frequent changes in treatment are sometimes necessary.
For this and other reasons, the treatment guidelines for psoriasis are not a simple, step-by-step strategy of first do this, then do that, and so on, explains Andy Behm, an Express Scripts vice president. Treatment recommendations are flexibly tied to the severity of disease. Mild disease is treated with topical therapies such as corticosteroids, vitamin D analogues, or tazarotene alone or in combination with phototherapy. Moderate to severe disease usually requires use of systemic agents such as methotrexate, cyclosporine, acitretin or the biologics.
The variability in treatment strategies and the availability of many different products and medications along with the option of combination therapy can benefit dermatologists financially, and influence treatment choices.
This flexibility in the use of traditional treatments has an impact on the use of biologics. "If you read the drug trend reports or news sources, you get the impression everyone is on a biologic," says Behm. "But that is not the case. Our data show a very small percentage of dermatologists dabble in biologics. They tend to be conservative with biologics."
Michael Siegel, vice president at the National Psoriasis Foundation, says that "a lot of patients and providers are not comfortable with biologics. There is still a lot of interest in topicals and the full range of oral medications—and light therapy is developing as well." He says an underlying reason for this interest is that providers want to have the option to change treatments and move to higher levels of therapy if their patients are not responding.
So Otezla may find a sweet spot because of the limited use of biologics along with flexible treatment strategies that allow for a lot of judgment about what's best for the patient.
Biologics approved for plaque psoriasis
Cosentyx (secukinumab)
Enbrel (etanercept)
Humira (adalimumab)
Remicade (infliximab)
Siliq (brodalumab)
Stelara (ustekinumab)
Taltz (ixekizumab)
Tremfya (guselkumab)
CALL FOR PAPERS
MANAGED CARE is seeking article submissions. We welcome a wide variety of manuscripts, including drug class reviews, disease state management reviews, pharmaco economic analyses, strategies for coping with medication errors, and outcomes research. Interested? Write to our managing editor, Frank Diamond, at frank.diamond@iconplc.com.
---
Our most popular topics on Managedcaremag.com
---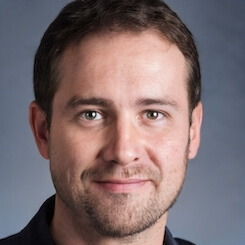 Paul Lendner ist ein praktizierender Experte im Bereich Gesundheit, Medizin und Fitness. Er schreibt bereits seit über 5 Jahren für das Managed Care Mag. Mit seinen Artikeln, die einen einzigartigen Expertenstatus nachweisen, liefert er unseren Lesern nicht nur Mehrwert, sondern auch Hilfestellung bei ihren Problemen.