Bernard Tyson Preaches Gospel of Tech–and Change
The Kaiser CEO sees a future in which telehealth rules—and consumers know their bodies at least as well as they know their cars.
At a Stanford Business School conference last year on "disruptive" new technology, Kaiser Permanente Chairman and CEO Bernard J. Tyson was happily explaining the "sea change" under way in his organization. Quipped one of the hosts: "So I don't need to pitch you on digital, it seems."
Indeed not. Selling this health care leader on tech would be preaching to the choirmaster.
Arguably the two big changes under way in health care are the tech revolution and the realignment of incentives toward value. Kaiser has long been ahead of the game on the latter. Controlling "the entire dollar" as both insurer and provider, Kaiser has treated hospitals as cost rather than revenue centers for decades. As a consequence, it has done a far better job of integrating care than most providers. Because of this emphasis— and the organization's size—any Kaiser CEO would be listened to nationally.
But Tyson has been an especially high-profile leader of Kaiser. Time magazine put him on its 2017 list of the 100 most influential people in the world. And he gets props for his eager embrace of technology.
"He is the most influential national leader for the development of patient-friendly technology," says Mitchell Katz, MD, director of the Los Angeles County Health Agency. "He recognizes that only by embracing modern technologies—such as patient portals, text messaging, and electronic consultations—can we make health care both more effective and more affordable."
Tyson has said that if he were redesigning Kaiser from the ground up, he would begin with a technology platform, not with hospitals, and that "telehealth is going to be our future." Tyson told his Stanford audience that in 2015 Kaiser completed almost 30 million secure e-visits between members and their physicians and that the company is investing $300 million in developing secure platforms for HIPAA-compliant telehealth communication. He envisions a day when Kaiser's traditional prevention orientation is married to wearables and other innovations to bring health care to each patient's home—and when consumers are as savvy about, say, the role of sugar in their body as they are about gasoline in their car.
But tech trapdoors remain—for example, deciding what information "should be in the cloud and what should be in our own data center," and figuring out how to overlay new capabilities on "legacy" computer systems.
"A new pharmacy system that we completed last year was supposed to cost $500 million," said Tyson in 2016, in the mild, matter-of-fact way that others might say they'd paid a buck too much for a cup of coffee. "It cost a billion dollars because we had to plug it into our existing systems to create an integrated approach for our members."
That demeanor is part of Tyson's leadership style at the helm of Kaiser, an 11.8 million-member health plan that operates in eight states and Washington, D.C. Its operating revenues in 2016 were $64.6 billion, which is just slightly more than Aetna's total revenues for that year. Earlier in 2017, Kaiser got even bigger when it completed its acquisition of like-minded Group Health Cooperative of Puget Sound, adding that plan's 600,000 members and in the process promising both a $1 billion investment in Group Health's Washington State staff, technology, research, and facilities, and $1.8 billion toward a new not-for-profit Group Health Community Foundation.
Tyson, 57, is steeped in Kaiser culture. His 30 years with the company include service as a hospital administrator, a division president, and chief operating officer. In July 2013 he became CEO; half a year later, he added the chairman title.
Other influences go back further. He credits his father, who worked as a carpenter and minister, with instilling religious values in him early on and teaching him the importance of living by his word, keeping his commitments, and explaining forthrightly when for some reason one can't be kept. And he holds undergraduate and business degrees from San Francisco's Golden Gate University, a more-than-century-old institution that evolved out of YMCA night classes.
"I used to think that because I'm the kind of leader who thinks out loud, then everybody is supposed to think out loud," Tyson told the New York Times in 2013. But he has learned to respect individuals' different styles. He says he promotes a teamwork ethic at Kaiser rather than a "gotcha" mentality. But some things don't fly even for the tolerant Tyson. In late June, for example, he withheld his approval from proposed Republican health care reform legislation. "It does not do enough to protect people in need of care," he said.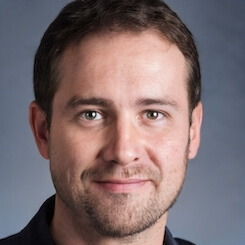 Paul Lendner ist ein praktizierender Experte im Bereich Gesundheit, Medizin und Fitness. Er schreibt bereits seit über 5 Jahren für das Managed Care Mag. Mit seinen Artikeln, die einen einzigartigen Expertenstatus nachweisen, liefert er unseren Lesern nicht nur Mehrwert, sondern auch Hilfestellung bei ihren Problemen.