Elisabeth Rosenthal, A Storyteller Who Hopes Her Telling Will Make a Difference
After penning a book that slams greed, waste, and confusion in health care, Elisabeth Rosenthal, MD, is in a position to push back as editor-in-chief of the increasingly influential Kaiser Health News.
Elisabeth Rosenthal, MD, editor-in-chief of the not-for-profit news service Kaiser Health News, considers herself more storyteller than specialist. Yes, she was trained as a physician and once worked as an emergency room doctor. But she leaves the "MD" off her book-jacket byline on her new book, An American Sickness: How Healthcare Became Big Business and How You Can Take It Back, which calls out every sector of the health care industry as "rigged" against patients.
In 22 years as a reporter for the New York Times, Rosenthal wrote about topics like the global environment and events in Beijing, where she was based for six years. Even after her award-winning health care series "Pay Till It Hurts" led to a book contract for An American Sickness , she returned to the Times ' projects unit and wrote up a proposal for a series on the nation's infrastructure.
Important, timely, and unresolved
That's when it hit her. "I thought, 'I don't want to write about infrastructure,' she recalls. 'I want to write about health care.'" She wasn't done with journalism, but the topic she had embraced in her book was simply too important, timely, and unresolved to leave behind.
In her new role at the eight-year-old KHN (unconnected, she points out, with Kaiser Permanente health plans), this graduate of Stanford and Harvard Medical School is doing that. She leads a staff of 25 editors and reporters that includes two deep-digging data whizzes. Their work lands in places like the New York Times , the Washington Post , USA Today and, as she says, "some of our smaller local partners who can no longer afford to have their own health care reporters.
"I want us to help people understand how policy stuff in Washington is connected to their lives," says Rosenthal. "It's not something far away." She points to a KHN series on how the Orphan Drug Act has been manipulated by pharmaceutical companies to cover "drugs that are not really 'orphans' in the classic definition." The series, aired on National Public Radio, led to Senate Judiciary Committee hearings led by Republican Sen. Chuck Grassley of Iowa, who specifically credited it—along with public concern about drug prices—as his inspiration. Rosenthal sees drug prices as an area where journalism can have a discernible impact because "there's been so much noise about it" from politicians of both parties. Asked how she'll know in a few years if KHN's efforts have succeeded, she looks for a "smarter debate" on health care in legislators' town hall meetings.
KHN's role in the landscape of health care journalism today inevitably suggests the old "best of times, worst of times" cliché. While newspaper staffs all over the country are shrinking—with health care coverage often a victim—reporting on health care topics by venues like KHN, the health news website Stat, the news site Vox, and the "nonprofit newsroom" ProPublica is arguably at least as probing and thorough as past coverage.
When Rosenthal's book came out in April, it gave hints of the disruptive effect an ongoing journalistic conscience could have on the industry. Chapter by chapter, she takes down hospitals with needless showy luxuries and outlandish and confusing bills, doctors who profit from their own referrals, insurers who don't question whopping prices so they can pay huge salaries and still boast of their medical-loss ratios, drugs that are repackaged in meaningless ways just to protract patent protection, and competition that inflates prices rather than controlling them.
The book's publisher reports that it debuted in sixth place on the New York Times bestseller list and that both sales and reviews have been "terrific." Still, those hoping Rosenthal's volume will change the world might want to check in with Marcia Angell, MD, Maggie Mahar, David Goldhill, Steven Brill, T.R. Reid, Otis Brawley, MD, and others who have written similarly provocative, well-sourced indictments of the health care system—after which the waters failed to part.
Why might her book prove more influential? "I feel we're at a tipping point in attention to health care," she says. As costs rose in recent years, higher premiums, deductibles, and copays were supposed to make consumers more prudent purchasers of health care because they have "skin in the game," she explains. "But the fact is, you can't be a very good consumer in the current health care system because you don't have the information you need. Patients are realizing this is not sustainable."
Rosenthal's book offers specific tips about things consumers can do to make their health care more accountable. But she shies away from endorsing any one overall solution.
"I can't tell Congress what to do," she says, "because then I'd be a pundit, and I'm not quite ready for that."
Plans that would extend Medicare to younger people might work, she says (if Medicare is empowered to negotiate drug prices), but so could a private enterprise-based system like that in Switzerland. She believes, though, that piecemeal solutions won't suffice: "I don't see how we're going to get there without some major systemic change."
No one-dimensional villains
Perhaps one hopeful sign is that even as she criticizes the segments of the industry, she's not in search of simple villains. "Everyone wants a bad guy, but there are good people in each part of the system," she says. "It's the way the system is designed and the way the parts interact that is the problem." And she doesn't let patients off the hook either.
"People I know will say, 'I love that hospital because when you go in the door there's a concierge who meets you and shows you to your room,'" she says—never mind that such marketing-oriented extras are helping to break the bank for all of us. "We say we want to choose who does our knee replacement, but then how do we choose? It's 'Oh, my husband plays golf with this orthopedic surgeon.'"
---
Our most popular topics on Managedcaremag.com
---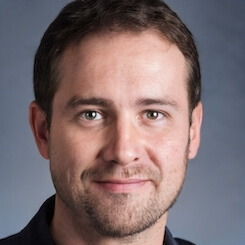 Paul Lendner ist ein praktizierender Experte im Bereich Gesundheit, Medizin und Fitness. Er schreibt bereits seit über 5 Jahren für das Managed Care Mag. Mit seinen Artikeln, die einen einzigartigen Expertenstatus nachweisen, liefert er unseren Lesern nicht nur Mehrwert, sondern auch Hilfestellung bei ihren Problemen.