Some call it concierge care for the masses. Born out of physician frustration with insurers, 'DPC' could become more popular if Congress passes legislation that allows people to use HSA funds to pay the monthly fee.
Direct primary care, sometimes described as concierge care for the masses, is still a relative newcomer to the health system. But despite its currently small footprint and the recent closure of one of the larger providers of direct primary care, several political and insurance trends appear to be shifting to the model's advantage.
Direct primary care, which enthusiasts like to shorten to DPC, is not insurance. Instead patients pay participating doctors a monthly fee—typically less than $100—for a range of primary care services. As of 2017, nearly 3% of family physicians operated DPC practices, according to survey data from the American Academy of Family Physicians (AAFP). This summer's closure of Seattle-based Qliance—one of the earliest providers with a chain of DPC clinics—reignited the debate over whether DPC is the coming thing or just a boutique item with a rather uncertain future.
HSA-qualified high-deductible health plan enrollment, 2005–2016
Some trends are playing to DPC's strengths, most notably high-deductible insurance and health savings accounts (HSAs). An increasing number of people who have insurance through their employers are covered by high-deductible plans. According to the 2016 survey by the Kaiser Family Foundation and the Health Research & Educational Trust, 29% of American employees have high-deductible plans. High-deductible plans also figure prominently among the policies sold on the shaky ACA exchanges.
"There's no stopping DPC," says John Bender, MD, a Colorado family physician and AAFP board member whose practice has started converting to the model. "High-deductible health plans are not going away regardless of whether the ACA is repealed."
The future of the DPC model, in terms of its ability to capture the interest of employers and other large payers, will likely depend upon whether it clears a few hurdles. Can DPC providers build a convincing case for employers that a monthly DPC fee on top of their share of an insurance premium will save them money overall by increasing utilization of primary care, thereby decreasing hospitalizations and episodes of pricey specialty care?
DPC proponents are closely monitoring legislation in Congress that could eliminate the prohibition against individuals using HSA funds to pay the DPC monthly fees. They believe that the legislation, which has bipartisan backing, could be the secret sauce that makes the economics for individuals more attractive and popularizes the model.
Origin story
DPCs started to emerge more than a decade ago when a handful of doctors saw them as a way to rid themselves of the overhead and innumerable hassles involved with dealing with multiple insurers. By reducing the number of patients they needed to treat to earn a living, the doctors argued that the DPC model would allow them to spend more time with patients and improve the quality of care overall. The model gained some traction several years ago when the AAFP issued a supportive policy statement.
DPC practices share some similarities with concierge care, but the monthly fees are typically lower. (The patient is encouraged to carry some type of catastrophic policy for cancer or other nonprimary care medical crises.) The monthly fee costs vary, with a median of $75, according to an analysis of cost data from 116 practices published in 2015 in the Journal of the American Board of Family Medicine. Typically, the monthly fee is paid by the patient, although in some cases it's picked up by the employer.
The data are still not there to convince employers of DPC's cost-efficiency, says Carolyn Engelhard of the University of Virginia School of Medicine. More studies, please.
Large DPC players include Colorado-based Paladina Health and Boston-based Iora Health, although Iora recently closed down Turntable Health, its first ­membership-based primary care practice based in Las Vegas, citing a slowdown in that local economy.
Solid supporting data for the model's impact on health costs and treatment outcomes—particularly in peer-reviewed journals—have been scarce, hobbling the ability of these practices to convince larger employers to enroll their workers, says Carolyn Engelhard, who directs the health policy program at the University of Virginia School of Medicine. "Employers don't want to put out $50 more a month per employee when they are already paying for their health insurance, unless they feel like it's worth the investment," she says.
Cost and quality data are in the process of being collected, says Brian Forrest, MD, a North Carolina family physician and one of the model's early pioneers, who is participating in a federal quality improvement initiative involving DPC. In the meantime, he maintains that accelerating high-deductible trends, which have the political winds at their backs, will likely further propel interest and uptake.
High deductibles will most likely spur more interest in DPC programs, says family physician Brian Forrest, MD, who was one of the early champions of the payment approach.
If ACA's individual mandate goes away, either by law or lack of enforcement by the Trump administration, then more Americans will probably purchase some kind of catastrophic coverage with a high deductible, Forrest says. If things play out that way, some Americans will prefer to cap the cost of their basic care with a monthly fee rather than paying per-visit out of pocket, he says. "Especially for patients with chronic disease like diabetes and hypertension, if the mandate gets repealed, I think that is going to drive more patients to direct primary care."
Growth challenges
Some case studies and white papers have attempted to make the cost-savings case to larger payers, including a frequently cited analysis involving an employer released late last year by Nextera Healthcare, a direct primary care provider near Denver.
Nextera studied seven months of DPC enrollment for 205 employees and dependents seen by Nextera physicians. In the DPC group, monthly claims declined by 25.4%, from $284 to $212 per enrollee. In the comparison group, claims costs declined by 4.1%, from $408 to $388, according to the case study analysis by a third-party vendor.
Clint Flanagan, MD, Nextera's CEO, says that the bulk of the provider's business already involves contracting with employees, which he views as a growth market. "Not only do I think that—we are doing that," he says, regarding scalability. As of mid-summer, Nextera was operating 15 medical clinics in two states and the Washington, D.C., area and was in the process of opening additional locations, according to Flanagan.
The DPC model intrigues employers because it could provide some long-sought influence over the costlier end of employee treatment—specialty care and hospitalizations, says Michael Thompson, CEO of the National Alliance of Healthcare Purchaser Coalitions. By contracting with direct primary care practices, "they become your carve-in," he says, "to support the health of your employees and help to manage in terms of how referral patterns happen within that [medical] community."
But lack of data remains a significant hurdle to scaling the concept beyond the small independent practices that have shown that DPC can work, says Philip Eskew, DO, a DPC physician in Wyoming who follows the industry trends and an author of the 2015 analysis of the 116 practices.
The dearth of data is a catch-22, Eskew notes. Doctors are drawn to DPC, in part, because they want to spend more time on patient care by shedding a lot of the measurements and related documentation required by insurers. Persuading doctors to justify DPC with a lot of reporting on costs and patient metrics is challenging, he says.
For Engelhard at the University of Virginia, the absence of external oversight that is a selling point for doctors considering DPC is something to worry about.
"There are no additional quality-control eyes that look at physicians to see: Are you practicing evidence-based medicine? Are you overtreating? Is there overdiagnosis?" she says.
Moreover, while Engelhard agrees that overworked primary care doctors should be better compensated, she worries that DPC's expansion could exacerbate the nation's primary care shortage. In direct primary care, a physician's panel of patients is typically 600 to 800 vs. 2,000 to 2,500 for a traditional family medicine practice, according to the AAFP.
And doctors might be tempted to cherry pick patients, given that they're paid the same monthly fee regarding how many appointments the patient makes, Engelhard points out. Why not pick the healthiest individuals, she asks, to fill those membership slots?
Buy-in
What is emerging with DPCs is a mixed bag of practice approaches—varied both in design and scale. While some practices avoid insurance from the beginning, others continue with a mix of insured patients either temporarily or longer as they build their direct primary care clientele.
Forrest is a bit of a purist, arguing that the goal for DPC physicians should be to shed any interaction with insurance companies in order to reduce costly administrative overhead, although the model assumes that patients will carry insurance for health care outside of their primary care needs. In recent years, Forrest has launched Access Healthcare Direct, which has provided consulting and other services, including pooling resources for purchasing, to a national network of DPC practices.
Not surprisingly, he argues that building physician networks is the optimal way to expand DPC to reach more patients—and thus entice the interest of larger employers—while still enabling physician autonomy. Access Healthcare Direct also participates in, and is collecting data on, direct primary care as part of one of the quality improvement projects through the CMS' Transforming Clinical Practice Initiative.
One DPC approach is to partner with doctors in existing practices who treat some DPC patients each day, says Andy Bonner, the CEO of Healthcare2U, a DPC vendor.
In Texas, Austin-based Healthcare2U has adopted a hybrid approach to more quickly offer multiple DPC locations for employers in a given region, according to CEO Andy Bonner. The strategy is to partner with doctors in existing practices, who designate some slots on each day's schedule for direct primary care patients, he says. "Going down the highway, you're not going to see a Healthcare2U sign anywhere."
By early summer, Healthcare2U was operating more than 100 clinics total in at least a dozen states, including Connecticut, Florida, and New Jersey, according to Bonner.
Healthcare2U, which places a lot of emphasis on chronic disease management, markets to both businesses and individuals. Like others interviewed, Bonner is closely watching movement on the congressional level, specifically with the Primary Care Enhancement Act of 2017.
The bill, which would enable individuals to pay the monthly DPC fees with HSA dollars, was first introduced on the House side by Rep. Erik Paulsen, whose district includes the outer ring of the Minneapolis suburbs and, in June, in the Senate by Bill Cassidy of Louisiana.
If Congress passes the legislation, Bonner predicts, "the floodgates will open up for [DPC] practices."
R-Health helps to run a pilot that gives New Jersey employees a DPC option. CEO Mason Reiner points out that "too much primary care" isn't the reason that costs are out of control.
More data are in the works, in part due to heightened interest by public employers. Late last year, the health benefits programs for state and school employees in New Jersey launched a three-year pilot program that will give employees there the option to use a DPC practice for primary care.
Paladina Health and R-Health were selected as the providers. Each physician practice is limited to no more than 1,000 patients. An outside vendor will analyze quality metrics and total costs per DPC enrollee, says Mason Reiner, CEO of R-Health in suburban Philadelphia.
But Reiner maintains that the potential for averting costlier specialty care is already self-evident to employers. "There's that old adage, right? 'An ounce of prevention is worth a pound of cure.'
"Nobody is running around and saying that health care costs are out of control because people have too much primary care," he adds.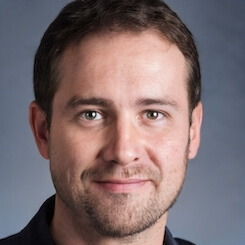 Paul Lendner ist ein praktizierender Experte im Bereich Gesundheit, Medizin und Fitness. Er schreibt bereits seit über 5 Jahren für das Managed Care Mag. Mit seinen Artikeln, die einen einzigartigen Expertenstatus nachweisen, liefert er unseren Lesern nicht nur Mehrwert, sondern auch Hilfestellung bei ihren Problemen.