Introduction
It is well known that physicians and other health team members are not enamored of electronic health records (EHRs). But that fact need not doom EHRs' potential contribution to achievement of the "Triple Aim" of better care, better health, and lower cost (Halamka and Tripathi 2017).
Although interoperability—the ability of different systems to communicate with each other—is technically achievable and embedded in EHR systems, there are still barriers to its adoption. These barriers are often tolerated by providers who are reluctant to share personal health information across institutional or practice boundaries. This lack of sharing creates a problem for practicing clinicians who believe that such information should follow the patient, a long-sought goal in health information technology.
Some answers are suggested by the recently released "Feature and Function Recommendations To Optimize Clinician Usability of Direct Interoperability To Enhance Patient Care."* This document is the work of the Clinician Steering Group (CSG), a volunteer group of 11 physicians, a nurse, and a health policy consultant. The CSG recommendations present a set of features and functionsFor discussion of the distinction between "feature" and "function," not a settled matter, see: https://softwareengineering.stackexchange.com/questions/94164/feature-vs-function. Accessed Dec. 7, 2017. for adoption by EHR designers and vendors to support clinical progress toward the Triple Aim.
Secure information exchange
The CSG recommendations take as their organizing principle the availability of the "Direct Protocol" to ease interoperability among EHR systems. Since 2013, the Direct Protocol has been a required component of EHRs whose sellers seek certification from the federal government to assure buyers of quality sufficient to meet "meaningful use" requirements for both Medicare and Medicaid (Department of Health and Human Services 2015). Any provider using a certified EHR is positioned to use the Direct Protocol.
The Direct Protocol is a technical standard that simplifies the daunting complexities of secure health information exchange. It was developed under the auspices of the federal government by volunteer computer experts less than a decade ago and is constantly updated (The Direct Project 2015). The CSG was convened in 2016 by DirectTrust, a national not-for-profit 501(c)(6) corporation founded in 2012 to promote use of the Direct Protocol as the preferred strategy for interoperability for health information exchange (DirectTrust 2017).
The CSG's 59 individual recommendations are offered to enhance workflow, interoperability, and EHR systems' ability to consume discrete clinical data—in short, usability, for the enhancement of patient care and safety and the reduction of health care costs.
One of the CSG's key goals is to help supplant paper fax and e-fax for health information exchange. Paper faxes are now used in some nine billion transactions each year (Bell 2017). The Direct Protocol enables secure, scalable electronic exchange of personal health information across institutional and EHR brand boundaries without the need for point-to-point interfaces or contracts between providers such as hospitals, physician practices, or home health agencies. Its most prominent feature is the Direct address for messaging, which facilitates one-to-one health information exchange between providers using disparate EHRs (or separate implementations of EHRs by the same vendor). More than a million providers are known to have a Direct address.The DirectTrust Provider Directory contains nearly 1.5 million reachable Direct addresses.
The Direct Protocol adapts the Public Key Infrastructure, a global security standard, to comply with Health Insurance Portability and Accountability Act (HIPAA) requirements. It establishes the identity of sender and recipient and the security of transmission for the "push" phase of health information exchange. It makes the "pushed" personal health information available to the intended recipient directly in the recipient's EHR. (The "pull" or "query" phase of transmission, as it is used by some health information exchanges, operates differently.)
As use of the Direct Protocol has grown, providers have attempted to leverage its flexibility for other uses. They are often stymied, however, as the recommendations show.
Features and functions
The CSG recommendations are organized along multiple dimensions to enhance interoperability from the clinician point of view for provision of care and protection of patient safety. The features and functions encompass:
transitions of care—outbound and inbound message functions
clinical messaging—outbound and inbound message functions
administrative functions.
Recommendations are rated in terms of urgency from the clinician point of view in three color-coded time periods:
Required/urgent/now/current
Highly desired/future priority/1–2 years
Advanced/future development.
Each recommendation is accompanied by a rationale. Many rationales may seem obvious, but the CSG believed that response by vendors and others might be encouraged if the thinking behind each were briefly described. Many comments from clinical colleagues and the EHR vendor industry on an early draft yielded revision of rationales to enhance their clarity and persuasiveness. Some examples to show the depth and range of the recommendations are included in Table 1.
Table 1
Selected feature and function recommendations to optimize clinician usability of direct interoperability to enhance patient care, 2017
Feature/function
Recommendation
Priority
Real-time message delivery, eliminate batched message send
All Direct messages are sent in "real time" and are never "batched" for timed sends.
1
Direct messages automatically triggered by specific events
EHR systems need to be configured to trigger the automatic sending of a Direct message based on specific triggers (e.g., discharge or referral orders).
1
Include patient-specific attachments
The sending facility must be able to configure a Direct "template"…that includes automatically attached document types from the sending the health information technology (HIT) system depending on the specific clinical scenario. (Included: structured data…unstructured data…and image files….)
1
Automatically send Direct message to the patient
According to the health care organization's protocols and policies and the patient's wishes, the system may automatically send relevant Direct messages to the patient if the patient has a Direct address.
3
View and store message attachments in the recipient HIT system
In addition to the C-CDA (consolidated clinical document architecture), or a template of combined C-CDA document-type sections, HIT systems should support viewing and storing a wide variety of attachment types: structured data…,unstructured data…,plain text files…, and image files….
1
Reconciliation of active medications
The system shall support reconciliation of active medications. Following any patient care transition, the C-CDA, or a template with a combination of C-CDA document types or fields, should provide an active medication list (allowing recipients to reconcile and include discrete medication data in the recipient's EHR).
1
Compose message
User creates a patient-specific message to send to a Direct recipient.
1
Address message to a Direct recipient
User may select a new recipient by selecting the recipient's name from a pre-populated list or by entering his/her Direct address in the recipient field.
1
Multiple recipient/cc
Direct users are able to send Direct messages to multiple recipients, including standard fields of "to" and "cc." (There is no "bcc" functionality.)
2
Failed message delivery/receipt notification
The sender of a Direct message is notified if a message cannot be delivered to or is not received by the intended recipient or his or her designee. The system can be configured to notify the sending end user of both successful and failed delivery if the end user desires. The failed notification message includes a reason for failure if known.
2
Automated patient identification
All EHRs, health information services providers, and other applications receiving Direct messages automatically match incoming messages to the correct patient for those already known within the recipient system. Only in the event that the patient is new or cannot be automatically matched, the receiving system places the message in a work queue for manual matching or patient registration.
1
Any clinical user may have a Direct account
All clinical users have full individual Direct messaging capability regardless of whether they have a National Provider Identifier (NPI). (Thus care managers, specific nurses, etc., may have their own Direct accounts.)
1
Source: Direct Trust, Clinician Steering Group, "Feature and Function Recommendations To Optimize Clinician Usability of Direct Interoperability to Enhance Patient Care." 8/11/2017. Reprinted with permission.
Readers may be surprised that features millions use every day in their ordinary email programs are not uniformly available across certified EHR systems. For example:
A clinician can't always compose a patient-specific message and send it with documentation right away.
A clinician can't routinely send a message to patient care team members in different organizations in a single transmission.
A sender is not necessarily notified whether or not a referral specialist for a complex and fragile patient received the patient documents sent in preparation for a visit.
For every feature or function not now available (or not available in a standardized fashion), clinicians create workarounds, waste time, and too often revert to paper, fax, or e-fax.
The CSG strongly advocates redesign of the EHR products, historically designed to maximize billings. Now that 78% of physicians and 96% of hospitals routinely use EHRs in the course of care (Office of the National Coordinator 2016), transformation of the EHR to enhance clinical practice is overdue.
The group's recommendations do not address use of the Direct Protocol by consumers/patients for health information exchange related to their care. The CSG has assumed this as a future task (DirectTrust-Clinician Steering Group 2017).
Next steps
Response from the supply side of the market for EHRs depends on 350-plus vendors currently selling EHRs. They could incorporate recommendations to gain competitive advantage, to stimulate their employees to innovate, and/or to educate customers about better design of workflow. They could ensure that EHR implementation and upgrades include system configuration and end-user training in Direct interoperability and usage.
The recommendations could also be reinforced by the demand side of the EHR market. Health care organizations making EHR purchasing decisions could incorporate the recommendations into solicitations and contracts. Professional societies could press the urgency of EHR interoperability redesign for standard setting and quality improvement (Tahir 2016). The federal Office of the National Coordinator could publicize the recommendations, incorporate them into EHR certification requirements and monitoring, and promote them through regulation. The Centers for Medicare & Medicaid Services, the Veterans Administration, or the Department of Defense could do the same, creating strong financial or regulatory incentives for supply-side response. Congress could hold hearings, taking testimony from the authors of the CSG recommendations, from other clinicians, and from vendors to explain why basic conveniences reflecting care imperatives are not prevalent. State health departments could explore their role in promoting the recommendations or similar formulations. Big states doing this can affect scaling of the supply response to cover the whole country.
The vision underlying the CSG recommendations is called "virtualization" of the EHR. Today, if a patient is seen by several providers across multiple care settings within an integrated delivery network, one EHR spans all settings. Millions of patients, however, are seen by unaffiliated providers using disparate EHR systems. Direct Protocol interoperability, refined in the ways suggested in the CSG recommendations, would enable different EHR systems to share critical clinical information—ordered data and documents—as though within a single record, i.e., a virtualized EHR. Such virtualization would strengthen a health care delivery system grounded in provider independence and consumer choice while protecting patients from inappropriate care and payers from unnecessary costs. It would be a step toward the improved quality at lower cost that the nation seeks.
DirectTrust intends to publicize the CSG recommendations at professional meetings, federal government events, "connect-a-thons," and directly to vendors as opportunities arise.
Conclusion
It is time for EHRs to live up to their potential. From a policy perspective, one might think that the huge investment of money, expertise, and time in EHR development—especially since the American Recovery and Reinvestment Act (ARRA) in 2009—should have produced systems that fulfill the promise of decades of studies and countless optimistic estimates of their impact. It is sobering to discover in the CSG recommendations that this is not yet the case.
Acknowledgments: The authors greatly appreciate the work of the volunteer members of the DirectTrust Clinician Steering Group, especially Dr. Miller's co-chair, Steven Lane, MD, Sutter Health; and David Kibbe, MD, DirectTrust, convener. The authors are grateful for review of a previous draft by Calvin Beebe, Mayo Clinic (Rochester, Minn.). Dr. Miller is co-chair, DirectTrust Clinician Steering Group. Lucy Johns is a member of DirectTrust and an officer of its board of directors. DirectTrust had no role in preparation of this article. No funds were provided for preparation of this article.
References
Bell T. Presentation to DirectTrust All Members Meeting, August 4, 2017. https://kno2.com/. Accessed Sept. 19, 2017.
Department of Health and Human Services, Office of the National Coordinator. 2014 Standards and Certification Criteria Final Rule 45 CFR 170.314. 2012. Updated 2015.
The Direct Project. Applicability Statement for Secure Health Transport. V.1.2, 3 August 2015. http://wiki.directproject.org/file/view/Applicability+Statement+for+Secure+Health+Transport+v1.2.
pdf. Accessed Sept. 19, 2017.
DirectTrust. http://DirectTrust.org. Accessed Sept. 19, 2017.
DirectTrust-Clinician Steering Group. Feature and Function Recommendations to Optimize Clinician Usability of Direct Interoperability to Enhance Patient Care. 2017, p.12.
Halamka JD, Tripathi M. The HITECH Era in Retrospect. N Engl J Med 2017; 377:907–909.
Office of the National Coordinator. 2016 Report to Congress on Health IT Progress: Examining the HITECH Era and the Future of Health IT. 2016. https://dashboard.healthit.gov/report-to-congress/2016-report-congress-examining-hitech-era-future-health-information-technology.php. Accessed Sept. 5, 2017.
Tahir D. Specialty societies say EHR vendors are blocking their registries. http://www.politico.com/story/2016/10/specialty-societies-say-ehr-vendors-are-blocking-their-registry-work-230444. Published Oct. 28, 2016. Accessed Sept. 5, 2017.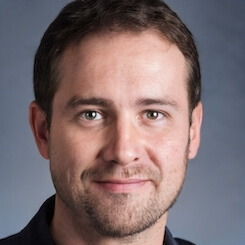 Paul Lendner ist ein praktizierender Experte im Bereich Gesundheit, Medizin und Fitness. Er schreibt bereits seit über 5 Jahren für das Managed Care Mag. Mit seinen Artikeln, die einen einzigartigen Expertenstatus nachweisen, liefert er unseren Lesern nicht nur Mehrwert, sondern auch Hilfestellung bei ihren Problemen.