The 37-year-old has a title: executive vice president of Optum. But she wears many hats, including running a division that sells affordable hearing aids.
You'd never guess that Lisa Tseng, MD, (pronounced "Zeng") is an only child. Tseng was born in Taiwan and grew up in Los Angeles, but she never wanted for company. "I have lots of cousins, and they used to practice wrestling on me because I'm not very big," says Tseng, who moved to the United States when she was 8.
Those toughening experiences might be one of the reasons for Tseng's speedy climb up the corporate ladder at Optum. Tseng, 37, is currently an executive vice president of Optum, a UnitedHealth Group business. Altogether, Tseng has worked at Optum and UnitedHealthcare for nine years. She currently reports directly to Optum CEO Larry Renfro. Working in a variety of different roles, Tseng has helped Optum grow into a business unit with more than 135,000 employees worldwide.
Tseng has come a long way from where she started—she wanted be a surgeon. "It didn't go the way I intended it to go, but I'm very happy where I am," Tseng says. She tends to pause before answering questions and her responses are measured and unburdened by the "ums" and "ers" that clutter most everyday discussions. She can focus.
She says that she has been able to benefit from taking the best of both Western and Eastern cultures, such as the view that anything is possible with hard work (Western), and that one should respect elders and their wisdom (Eastern).
And growing up, Tseng was able to see firsthand the host of career choices that health care offers. Her mother, May, was a nurse midwife who also taught nursing and her father, Chin, practiced traditional Chinese medicine. Both of her parents are retired, but their careers had a major influence on their only child.
Bigger impact
When rotating through different hospital systems while studying at UCLA during her early 20s, Tseng decided she wanted to have a bigger impact. She graduated with an undergraduate degree in physiological science and minor in neuroscience, and then earned her medical degree at UCLA.
"That's how I got into management consulting [with Oliver Wyman]," she recalls of what was a difficult decision to enter the business world rather than medicine. "Training to be a doctor has served me well in what I do today, where it's really learning about the problem, and then taking action to get results."
UnitedHealth Group has 265,000 employees and $200 billion in annual revenue. Yet, the company has allowed Tseng to nurture her entrepreneurial tendencies by launching specialized divisions within the organization. It takes money to turn ideas into reality, and Tseng had to compete with other entrepreneurs across UnitedHealth Group. The company holds an annual innovations contest where any employee can submit an idea to an innovation council, which then decides who gets the funding.
"I think what UnitedHealth Group allows us to do is to have the best of two worlds," she says. "I am very supported in developing startups and new programs and have the backing and benefits of a large organization." In fact, Optum officials are so enamored with the results of the company's entrepreneurial enterprises that it created a $250 million fund called Optum Ventures this year solely for the development of health care startup companies, according to a report by Forbes
in late November.
Before the launch of Optum Ventures, one of the entrepreneurial efforts was within Optum Complex Care Management, which Tseng ran from 2013 until 2015. Tseng saw an opportunity because UnitedHealthcare is a major player in the market for providing coverage for Medicare beneficiaries with special needs who reside in long- or short-term nursing facilities. "We were serving members with complex medical, behavioral and LTSS [long-term services and supports] needs in over 2,100 skilled nursing facilities [SNFs] in 36 states," Tseng says.
Tseng thought that her complex care unit, which included 2,500 employees with roles such as medical director, nurse practitioner, nurse, and executive director, could step in right after hospitalization, a short-term nursing home stay, or both. "One way to improve outcomes and save money is reducing the avoidable hospital readmission, which is tremendous because each readmission, on average, can cost as much as $14,000, plus the added toll on patients of re-entering the hospital," Tseng says, citing a study from the Agency for Healthcare Research and Quality.
Several times a day, UnitedHealthcare lets Optum know when its members in 47 markets in 30 states have been discharged from a hospital and admitted into a skilled nursing facility.
"We're there, very actively taking care of them, ensuring that they have everything they need to go back into the community," says Tseng. The Optum care management system alerts clinicians in the field, so they can be by the member's bedside within 24 hours.
"They have a full view of the member's medical and pharmacy history," Tseng says. "They are able to reconcile the medications for the consumer and assess the member's care plan more holistically."
Optum works to help with pain management, prevent falls, and develop a discharge plan. The program is mostly utilized by UnitedHealthcare, but 36 other health plans contract to use other Optum Complex Care Management programs, Tseng says.
No 'typical' day
Tseng says she doesn't really have a typical workday. A lot of what she does involves ways to improve Optum's market presence or improve the company's operations. For instance, on the day of the interview with Managed Care, Tseng reviewed requests for proposals from states regarding how to serve long-term care populations.
She's also very much involved in helping states, health plans—including UnitedHealthcare—and ACOs with health services management. "For example, earlier this year, Massachusetts selected Optum to support management of its long-term services and support program, which has an annual cost of $3.5 billion. The program provides care for 300,000 of Massachusetts's Medicaid members, including people with disabilities and frail elders."
Within three months of signing the contract, Tseng says that she built a team, created workflow processes, and configured the health management system needed to enhance prior authorization and utilization management, provider enrollment and revalidation, a provider service center, and reporting and analytics to continuously improve quality.
"We are helping them credential, enroll, and train their providers," says Tseng. "We are also helping them implement a system that verifies electronic visits and answers provider questions about claims."
Affordable hearing aids
Tseng's most proud of her push to make hearing aids affordable. Hearing aids have long been a problem in American health care. Insurers don't cover them, and people—especially seniors who are most in need of them—can't afford them. The prices vary—Costco sells low-priced hearing aids—but a 2015 federal government report pegged the average price of a single hearing aid at $2,300.
Dan G. Blazer, a member of the National Academies of Sciences, Engineering, and Medicine, who has chaired some of that organization's committees, told AARP in October 2016 that one of the reasons hearing aids are so expensive is that six global companies control 90% of the market. There's also a lack of transparency in terms of cost of producing the hearing aids compared with what it costs to distribute them.
To address these problems, Tseng spearheaded hi HealthInnovations, Optum's leap into the hearing aid business. The hi HealthInnovations idea was not vetted by the company's innovations council cited above. Instead, Tseng presented the idea directly to UnitedHealth Group's senior leadership team. Within two hours, the concept received funding and Tseng began building the business.
The idea occurred to her while working at UnitedHealthcare six years ago as chief of staff of the public and seniors market, which included Medicare and Medicaid health plans. "Through town hall meetings for beneficiaries, we asked members: 'What do you want more from your health plan?' And the answer was, in addition to affordable health plans and prescription drugs, affordable hearing aids."
And hi HealthInnovations is a direct-to-consumer hearing aid business that sells hearing aids to United-Healthcare's 36 million members. The price to the member varies with plan design and market, ranging from free to $599. The company contracted with a hearing aid original equipment manufacturer called IntriCon, located in Arden Hills, Minn., to make devices for the program. Tseng's hi HealthInnovations offers a hearing test, fitting, and support.
In addition to selling hearing aids to United Healthcare members, hi HealthInnovations sells its products to the general public at prices that it says are 70% cheaper than prices for similar hearing aids sold through traditional channels.
Part of the savings also comes from educating consumers on how best to use their hearing aids through online videos, free hearing health seminars over the phone, and video chats with hearing experts. This reduces the need for multiple follow-up appointments, Tseng says. Hundreds of thousands of people have gotten hearing aids through hi HealthInnovations.
Likes Minnesota
Tseng spends about a third of her time working on hi HealthInnovations and a large fraction of the rest with state health officials, mainly on Medicaid programs.
She has also worked with the pharmacy care services team to develop Optum's Specialty Pharmacy Clinical Management Program, which brings together medical and pharmacy data to address medical, emotional, and social barriers to treatment adherence and preventive care.
With specialty drugs being the fastest growing component of pharmacy expenditure, "it is critical that Optum's specialty pharmacy management services provide hands-on, patient-centric support to help manage complex conditions holistically and deliver positive outcomes, quality, and value for consumers and benefit plan sponsors."
Of course, in business if you're not moving forward, you're going backward. Tseng reads the Wall Street Journal , Harvard Business Review , and Modern Healthcare , always trying to find a way to better position her products in the marketplace.
Optum and UnitedHealth Group are both headquartered in suburban Minneapolis. Tseng likes Minnesota and has gotten used to the frigid autumns and winters. "Yes," she jokes, "I am in sunny Minnesota. It's in the low 30s right now." This was in late October. She enjoys the restaurants and cultural offerings in downtown Minneapolis ("living here is really cool"), where she resides in a condo that is steps away from the climate-controlled, 11-mile skyway system. She's quick to remind that the city is hosting the Super Bowl this year.
She routinely pulls 13- to 14-hour days, so marriage is not on Tseng's radar at the moment. She speaks Mandarin and loves to travel. "Very soon, I will be going to Taipei, Seoul, and Shanghai," she says.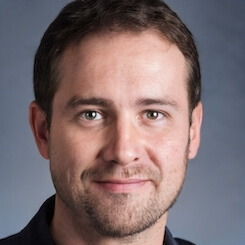 Paul Lendner ist ein praktizierender Experte im Bereich Gesundheit, Medizin und Fitness. Er schreibt bereits seit über 5 Jahren für das Managed Care Mag. Mit seinen Artikeln, die einen einzigartigen Expertenstatus nachweisen, liefert er unseren Lesern nicht nur Mehrwert, sondern auch Hilfestellung bei ihren Problemen.