High Caesarean section rates. Too many babies in the NICU. There are indications that maternity and newborn care in this country is far from ideal. Some payers are betting that bundled payments for obstetricians will create incentives to make changes and reduce low-value care.
The wait has been long, but the push is finally on. A national insurer—Cigna—has launched an episode-of-care payment program for maternity care.
Cigna is collaborating with the U.S. Women's Health Alliance, a coalition of 34 large obstetric/gynecology practices across the country who collectively care for about 10 million women each year, to create a care-delivery model that will support an episode-payment approach. Cigna believes that data-sharing, emphasis on best practices, and an opportunity for shared savings will prompt OBs to improve care and lower costs.
Payment reform advocates will be glad to hear it. The Health Care Payment Learning and Action Network (HCP-LAN), which includes a bevy of influential public and private payers, providers, and other stakeholders, blames the nation's poor performance on maternal and newborn care in part on the way it is paid for.
Indeed, the U.S. spends so much money on childbirth that it actually registers as a fraction of the GDP, according to Neel Shah, MD, an obstetrician at Beth Israel Deaconess Medical Center who studies value in maternity care. In a recent interview with the Catalyst for Payment Reform, Shah said this country's focus on the best care for high-risk deliveries has the unintended consequence of too many interventions for routine deliveries.
"We have a $17 trillion GDP and we spend 0.6% of GDP just on hospitalizing moms and babies at childbirth," said Shah, MD, who as director of Delivery Decisions Initiative at Harvard's Ariadne Labs is working to lower the number of avoidable Caesarean sections. "For that spend, one in three moms gets major surgery to deliver her baby and one in 10 of our babies ends up going to the NICU."
In a 2016 white paper, HCP-LAN identified maternity care as one of three top priorities—along with elective joint replacement surgery and coronary artery disease—ripe for episode payments.
Big-ticket item
Episode payments are emerging as a popular approach to paying for specialty care. But easy they are not. Success comes to those practices that have the skills, technology, and leadership to work on quality and cost control simultaneously. Episode payments for maternity care are particularly challenging for many reasons, including the fact that a full course of care starts with one patient and usually ends with at least two.
The sheer cost of mother and newborn care, however, impels payers to tackle the challenges. Maternal and newborn stays account for more than 20% of all hospital stays, making childbirth the most common reason for hospitalization in the United States. Pregnancy, labor, and birth account for seven of the top 20 most expensive hospitalized conditions and account for 15% of all costs for commercial insurers.
"We're seeing OB as the cornerstone [of episode payment] because it is such a big part of specialty care," says Lynn Garbee, Cigna's senior director for strategic reimbursement and collaborative care.
The Cigna program, with upside-only risk, offers obstetric practices shared savings if they meet certain criteria, including reducing the number of Caesarean sections, infections, and cases of postpartum depression.
Most of the money spent on maternity and newborn care goes to the hospital, but Cigna is betting that episode payments for physicians is the best way to control the costs of hospitalization. Indeed, its executives believe the potential for maternity episode payments may exceed that of Cigna's payment reforms for cardiology, gastroenterology, and other medical specialties. "We're seeing OB as the cornerstone because it's such a big part of specialty care," says Lynn Garbee, Cigna's senior director for strategic reimbursement and collaborative care.
Jack Feltz, MD, chair of the U.S. Women's Health Alliance, says other national payers are also eyeing episode payments for maternity care. Because the segment accounts for such a big part of America's health care tab, he believes it will prove to be a tipping point for episode payments in health care.
The rate of unnecessary Caesarean section deliveries has fallen by nearly a third among providers in Horizon Blue Cross Blue Shield of New Jersey's episode program, says Lili Brillstein, who directs the insurer's efforts.
"This is a big movement that's catching fire," he says. "If we can get this right, I think this will basically filter into every single specialty and every area of health care."
Reducing the C-section rate
Horizon Blue Cross Blue Shield of New Jersey pioneered episode payments for maternity care in 2013 when it launched a program with two large women's health practices. Since then, the program has grown to include more than 300 practice sites across the state.
Percentage of Caesarean deliveries, overall and among low-risk births, in the U.S., 1990–2013
Percent of live births
Low risk is defined as nulliparous, term, singleton birth in vertex position.
Source: National Vital Statistics Report, Nov. 5, 2014
Lili Brillstein, Horizon's director of episodes of care, says the rate of unnecessary Caesarean section deliveries has fallen by nearly a third among the providers in the episode program, while it remains unchanged among other obstetrics practices in Horizon's network.
It's not a huge decrease, but it is noteworthy, considering that nearly 40% of births in New Jersey are C-sections. Nationally, the C-section rate in 2013 was 32.7%, up from 20.7% in 1996. The World Health Organization says, at the population level, C-section rates above 10%–15% are not scientifically justified.
Horizon uses a retrospective, upside risk-only payment model. It contracts primarily with physicians. Each obstetrics practice gets a per-patient budget based on two years of that practice's historical data. That target budget is the same, regardless of whether delivery is vaginal or C-section, and includes the doctor's professional fees, the hospital fee, surgical fees, anesthesia, radiology, and all other costs. "If the needle moves even just a little bit on that one metric, there's huge potential for improvement in the outcomes for the mom and for the baby, lower risks of infection and death, and enormous potential for savings that get shared with the doc who's conducting that episode," Brillstein says.
The first iteration of Horizon's program applied only to low-risk pregnancies; shortly thereafter, it was extended to all pregnancies. In the first two years, physicians were evaluated on the cost and quality of care during pregnancy and delivery. Last year, the evaluation period was extended to 30 days after the birth—at the physicians' request.
"The care that the OB renders to the mom while she's pregnant has a direct influence on how healthy the baby is when the baby is born and the number of NICU days that baby has," Brillstein says. "So the docs felt that, without including the baby, they were really missing out on some of the [benefits] of the good care they rendered to the mom."
That shows how payment reform is evolutionary. "Would it be better if we had episodes that were being co-led by physicians and hospitals and all of the partners across the continuum?" Brillstein says. "It absolutely would be, but the parties aren't there just yet."
Why so unpopular?
Despite the obvious room for improvement, maternity and newborn care has not been a popular target for value initiatives. "Women's health care has been sort of the redheaded stepsister in the whole value-based proposition," says Feltz.
Malini Nijagal, MD, an obstetrician at the University of California–San Francisco, coauthored a Health Affairs blog post in 2016 that discussed how financial incentives do induce change. In South Carolina, early elective deliveries dropped from nearly 10% of births to less than 3% in the four years after the Medicaid program and Blue Cross Blue Shield of South Carolina stopped paying for elective inductions and C-sections before 39 weeks' gestation.
"Even in the face of compelling evidence, many commercial health insurance plans have resisted realigning their payment structures in a bold way," wrote obstetrician Malini Nijagal, MD, in a Health Affairs blog post.
Yet most of Nijagal's obstetrical colleagues around the country are not engaged in the health care industry's conversation about controlling costs while improving quality. "When I bring up value, and my interest in my value, people often have no idea what I am talking about," she says. She thinks that's because bundled payments and other value-oriented payment reforms have been pioneered by Medicare, which does not pay for obstetrical care.
Nearly half (44%) of the births in this country are paid for by Medicaid programs, so it's not so surprising that some state Medicaid programs have taken the lead in maternity care payment reform. Three states—Arkansas, Tennessee, and Ohio—have episode payments for maternity care as part of broad Medicaid reform initiatives. In the Houston area, a Medicaid managed care plan is piloting an episode payment program with two women's health practices (see "Trial Flight for a Maternity Bundle Pilot").
But commercial payers have been slow to follow suit. "Even in the face of compelling evidence, many commercial health insurance plans have resisted realigning their payment structures in any bold way," Nijagal and her co-authors said in the Health Affairs post.
Nijagal, who studied alternative payment models for maternity care while working on a master's degree in public health at Harvard, says ob/gyns are no different than other providers when it comes to payment reform. First, they have to learn how to be accountable for the costs of care they deliver, and second, they have to have payment linked to the quality of care.
"The third critical role that bundled payments will play is getting providers and hospitals to partner with quality and cost issues," she says. "But it's really baby steps.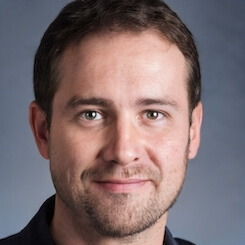 Paul Lendner ist ein praktizierender Experte im Bereich Gesundheit, Medizin und Fitness. Er schreibt bereits seit über 5 Jahren für das Managed Care Mag. Mit seinen Artikeln, die einen einzigartigen Expertenstatus nachweisen, liefert er unseren Lesern nicht nur Mehrwert, sondern auch Hilfestellung bei ihren Problemen.