There's still a way to go in reducing elective deliveries, and different insurance systems feel far different effects
The successful 10-year effort led by the March of Dimes to lower the preterm birthrate is also a triumph for insurers in the thick of this societal change. For integrated health plans, though, it could be a Pyrrhic victory, and for others there's still a long way to go in dealing with recalcitrant hospitals before anyone celebrates.
Two-year dip
The latest figures from the National Center for Health Statistics show that the preterm birthrate declined from 12.8 percent in 2006 to 12.3 percent in 2008. It's the first two-year dip in nearly three decades, and some experts expect an even bigger decrease when more recent data become available.
"The rise was associated largely with increased late preterm births, and the decline has been associated largely with reduced late preterm births," says Edward McCabe, MD, PhD, senior vice president and medical director of the March of Dimes.
Changing a hospital's culture to lower preterm deliveries can be difficult, says Joanne Armstrong, MD, head of women's health at Aetna. "It takes many different approaches to address this."
Marjorie Schulman, MD, a former Aetna medical director and now consultant, cautions that two efforts — the initiative to lower elective preterm deliveries, and the push to prevent moderate and extreme prematurity — need to be distinguished. This article deals with lowering the rate of near-term prematurity, i.e. delivery close to full term but still before 39 weeks.
"This is the only type of premature birth that is actually preventable, given current medical science," says Schulman. "The very tiny extreme premature infants — the one- and two-pound babies who cost hundreds of thousands of dollars to treat and often survive with severe disabilities — are born much less frequently and are not impacted at all by this initiative. Prevention of near term prematurity is a good thing, unquestionably. However, when a near term infant spends avoidable time in the neonatal ICU (NICU), it does not have the huge financial impact of an extremely premature infant, so it is more difficult to tease out the impact on payer costs."
Harold Miller, the executive director of the Center for Healthcare Quality and Payment Reform, an organization that focuses on payment and delivery improvement, points out that the technical definition of preterm is before 37 weeks, but early elective delivery means before 39 weeks (and some people would prefer it to mean before 40 weeks).
"There are a lot of deliveries in the 37–38 week range, and that's where the biggest reductions have been occurring," says Miller.
Health insurers — we will deal specifically with Aetna and Intermountain Healthcare — did much to facilitate this change but, as McCabe indicates, there are still challenges. The March of Dimes would like to see preterm birthrates decline to 9.6 percent by 2020. Then, there's the fact that for integrated health systems like Intermountain, doing the right thing clinically can translate into a loss of revenue. For Aetna, there's the problem of dealing with outlier hospitals where there's been a stubborn lack of improvement.
Many drivers
Joanne Armstrong, MD, head of women's health at Aetna, says that the average gestational age of a pregnancy at the time of delivery has been shortened by one week since 1990. "There are many drivers of elective deliveries prior to 39 weeks, a significant contributor to avoidable prematurity — patient convenience, physician convenience, and policy changes by the American College of Obstetricians and Gynecologists (ACOG) — and a general underappreciation of the harms of early elective delivery."
Of course, this is an issue that clinician executives have had to deal with for decades. What's new?
"It's a unique confluence of concern about both quality and cost, combined with better patient awareness," says Miller.
Straightforward solution?
The risks to the baby include respiratory distress, infection, sepsis, and developmental problems.
One fairly straightforward and easily understood response to the problem is asking physicians and hospitals to follow a hard-stop policy.
"A hard-stop policy says they simply will not do an early delivery unless there is a clear medical indication for it," says Miller. Health plans should appreciate this approach because it means that they don't need to do anything but encourage the process and step back and watch what unfolds.
"They don't have to be the bad guy by trying to mandate it," says Miller. "All of this is happening because there's a broad consensus now that early elective deliveries are undesirable. The health plan doesn't have to put in a utilization review or prior authorization program when it's the clinicians themselves saying that they don't want to do early deliveries."
Armstrong takes that as a pat on the back. "He's just saying that we are successfully seeing the rates of elective preterm deliveries decline, but I don't agree that the job is finished," she says. "There is still room for improvement."
Brent C. James, MD, the chief quality officer and executive director of the Institute for Health Care Delivery Research at Intermountain Healthcare, says that his organization "started to show major results on inappropriate elective inductions more than 10 years ago."
The insurer focused not only on the nine ACOG criteria concerning gestation age, but also on the Bishop's Scores, which determine whether a woman is ready to deliver.
"Our inappropriate elective induction rates dropped from about 28 percent to under 3 percent," says James. "That was associated with much shorter lengths of labor and a very much lower unplanned C-section rate. Intermountain runs about 20 percent versus the country's 35 percent. ICU admissions are lower, too. We figure it saves the people of Utah about $50 million per year."
Judgment call
The hard stop only applies where there is no medical justification, Miller notes. It's a judgment call made at the point of care. "When they put hard-stop policies in place, they're not saying they won't ever do an early delivery. What they're saying is they won't do an early elective delivery when it is not medically indicated. If there is reason to believe there is a medical justification for it, then an early delivery is OK, because there may be greater risk to the baby or mother from not doing the delivery early than from waiting."
Nailing down the financial consequences can be tricky.
"While appropriate elective inductions did reduce NICU admissions very slightly, its main financial contribution came from reducing the number of unplanned C-sections," says James. "Intermountain's overall C-section rate runs just over 20 percent, while the nation as a whole hovers around 35 percent. Speaking very roughly, the total inpatient cost for a normal delivery is about $3,000, while an unplanned C-section runs well over $6,000. Operating margins are proportional. So while our elective induction protocol reduces total health care costs by about $50 million per year, we actually lose about $3 million per year in operating margin [NOI net operating income]."
Encouraging natural delivery
Treatment for complications caused by preterm deliveries has evolved, and they too have an effect. James says that Intermountain uses nasal continuous positive airway pressure (NCPAP) in near-term premature infants (33–37 weeks of gestational age) instead of admitting them to the NICU.
Miller says that if you try to induce a vaginal delivery and you don't succeed, then you end up doing a C-section. That's different than a planned C-section, where the mother wants to deliver naturally but not wait for spontaneous birth. Also the hospital is paid more for a C-section, and it's margin or profit is proportional to the payment.
"So if their margin is 5 percent say, then they make $150 on a $3,000 vaginal delivery and $300 on a $6,000 C-section. Also, this is only focused on elective inductions. Many C-sections are planned, and those can be reduced, too, simply by encouraging mothers to deliver naturally."
James says that "In a trial at one of our community hospitals with a very large birthing service, among 110 such cases per year, NICU admission rates dropped from 78 percent to 18 percent. This reduced actual payments by insurers by $872,000 per year for that cohort of 110 new babies. Intermountain took a $330,000 margin hit on it, but while our costs of operations fell, our revenues — insurance payments — fell even further."
For its part, Aetna's initiative included:
Collection of data from all network hospitals with a delivery service, documenting the presence or absence of a hard-stop program and the percentage of all deliveries which were elective prior to 39 weeks
Posting of this data on the Aetna Web site for members and the public to see
Collaborating with the March of Dimes and the Leapfrog Group to determine acceptable levels of elective delivery prior to 39 weeks, and noting on the Aetna Web site which hospitals met this high-quality threshold
Explicit discussion of early elective delivery prevention in contracting negotiation with hospitals
Several efforts to educate women of childbearing age
These are goals everyone appreciates, but the financial problems encountered by integrated systems cannot be addressed within the fee-for-service system, James believes. "Under FFS I'm paid more to do more, even when many of those treatments lack any patient benefit. I'm paid more to harm my patients — to allow patient injuries to occur. I get paid for the initial treatment, then to treat the complication.
"While CMS is trying to step away from this, the ability to track it is very significantly limited — our data systems aren't good enough to do it broadly through that mechanism."
Moving toward capitated payment backed up by explicit quality reporting would force the industry to shift away from a top-line revenue enhancement strategy (doing more things to make more money) to a bottom line cost control strategy (eliminating waste to create larger margins under fixed payment), says James. "It also profoundly shifts the role of insurance — they no longer can claim to add benefit by managing care."
Different theories
As might be assumed, different stakeholders have different theories concerning the best approach to payment reform. "If payment changes are designed only by health plans, they're less likely to work in a way that a provider organization can support," says Miller.
"Conversely, if providers alone design payment, they're less likely to do it in a way that will generate significant savings for the health plan or the employer, meaning that the payers and purchasers won't support it.
"But if you get the payers and providers together to work on payment changes in a way that improves quality and reduces spending without bankrupting hospitals and doctors, you have far greater chances for success."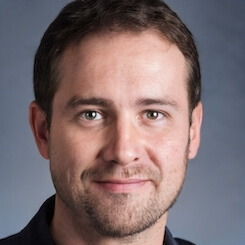 Paul Lendner ist ein praktizierender Experte im Bereich Gesundheit, Medizin und Fitness. Er schreibt bereits seit über 5 Jahren für das Managed Care Mag. Mit seinen Artikeln, die einen einzigartigen Expertenstatus nachweisen, liefert er unseren Lesern nicht nur Mehrwert, sondern auch Hilfestellung bei ihren Problemen.