An MIT-led collaboration is working on a pilot project on how to pay for Zolgensma—a $2.1 million gene therapy—in installments that are contingent on the drug living up to its curative promise.
The details of a new way to pay for high-priced gene therapies are not quite nailed down. But payers, drugmakers, and others are working their hammers with the goal of heading off a health care crisis.
"I would say that over the next couple of years we will solve this by necessity—because we have to," says Michael Sherman, MD, chief medical officer at Harvard Pilgrim.
At issue: How to pay for emerging therapies for rare diseases, therapies that bring unprecedented hope for patients and family members but also come with heretofore-unimaginable price tags—and uncertainty about how well they will work in the long run.
Zolgensma (onasemnogene abeparvovec-xioi), approved by the FDA in May, may be something of a test case. The drug treats babies born with type 1 spinal muscular atrophy (SMA), the leading genetic cause of infant mortality. Before a child with SMA reaches six months of age, motor function begins to wane; patients typically die or require permanent ventilation by age 2.
Zolgensma requires only one infusion and, for the first babies who received it in a clinical trial, the therapy was life-saving and significantly improved their motor function. However, the trial included only 12 patients.
AveXis, a Novartis subsidiary, is charging $2.1 million for the one-time treatment, making it easily the most expensive drug to date.
In this milieu, the New Drug Development Paradigms (NEWDIGS), an MIT-based collaborative that includes payers, drugmakers, provider organizations, and others, has been working toward a pilot for a "performance-based-annuity" approach to paying for Zolgensma. The pilot, expected to include Harvard Pilgrim and other Massachusetts payers, will have three innovative features.
Payers will make an initial payment—say, 20% of the price—when the therapy is delivered, and annual payments thereafter till the payments equal the price.
The amount of the later payments will depend on how well the patient has responded to the treatment—and, if the treatment stops working, insurers will pay less than the full amount.
The payers will use a "mobility" agreement that allows the pay-over-time concept to continue if a patient moves from one insurer to another.
The original goal of launching the pilot as soon as Zolgensma came on the market has been thwarted by a niggling detail of federal law. NEWDIGS Strategic Director Mark Trusheim believes that barrier will be overcome although it may literally require an act of Congress. That means it may take a while.
Until then, some payers are negotiating contracts with AveXis that allow them to pay over time, and the drugmaker has publicly endorsed the pay-for-performance concept, although that is limited under federal law at the moment.
"We're thrilled that these concepts are being put into place as best they can by AveXis," Trusheim says. "We see this as a huge win and validation for the work of our collaborative, and we hope the pilot will eventually extend that even further."
New ideas to the fore
Trusheim says the pilot is designed to address three challenges associated with gene therapies.
The therapy is given once, but its effect is intended to last for a long time. (Think car or mortgage payments vs. pay-as-you-go for monthly refills at the pharmacy.)
The efficacy and durability of the treatment is uncertain. "Does it work for everybody, or just most people? Does it last for two years, or five years, or a lifetime? We're not entirely sure," Trusheim says.
Because of the extraordinarily high price tag, the possibility of having one or more patients who need the drug creates volatility that is anathema to an insurer. Zolgensma treats a rare disease—about 500 babies are born with SMA in the U.S. each year—so many insurers will not incur a single case in a given year. But when they do, that one-time cost is so great that it would buckle budgets and, for for-profit payers, put a major dent into their quarterly earnings.
The pilot pioneers have come to a consensus on how the coverage (and payment arrangement) could transfer among payers when a patient moves from one insurer to another, Trusheim says.
Rather than portability—the idea that a coverage contract would move from one payer to another—NEWDIGS is introducing the concept of "mobility."
Each payer will have its own contract with AveXis that includes its own negotiated price for Zolgensma. Under the "mobility" concept, when a patient switches insurers, the new payer agrees to continue the Zolgensma payments until the five payments have been made. But the new payer pays the price it has negotiated with AveXis, not the price the previous insurer paid.
"In this way, you don't wind up with payers seeing each other's contracts, which is an antitrust problem," Trusheim says.
The fly in the ointment is the so-called "best-price" regulation, which requires a manufacturer to give the Medicaid program a discount—in the case of Zolgensma, 17.1%—or a rebate based on the lowest price that the manufacturer sold the drug to other payers during a given quarter.
Both the pay-over-time and pay-for-performance features of the NEWDIGS pilot are challenged by that regulation. Under the "best-price" rules, if AveXis accepted a deeply discounted price for an insurer's only SMA patient for whom the drug performed poorly, it could trigger that same deep discount for all Medicaid sales in the entire country. (Due to the rarity of SMA, this situation of a single patient in a quarter at any given insurer will likely arise often.)
"It's important to figure out how we come up with an initial price that is fair to all parties" including drug companies doing the high-risk R&D, says Michael Sherman, MD, of Harvard Pilgrim.
Federal regulators recognize the problem—and are open to fixing it—but have yet to figure out how to do so under the current law, Sherman says. In January, a bipartisan bill—the Patient Affordability, Value and Efficiency Act—designed to fix the problem was introduced by Sens. Bill Cassidy and Mark Warner.
"My expectation and hope is that we will solve that over the next year or two, by legislative remedy if need be," Sherman says.
Until that happens, Harvard Pilgrim will sign a contract with AveXis that requires a major financial outlay at the outset if a member requires Zolgensma. In a press release, AveXis said it has partnered with a third-party lender, Accredo, that would allow "states, small payers and self-insured employers" a pay-over-time option, although they will likely incur finance charges.
Any pay-for-value terms in these initial Zolgensma contracts will be sharply limited by the Medicaid best-price regulation.
After the "best price" issue is resolved, the Massachusetts pilot is expected to kick into action. It will include commercial insurers only; neither Medicaid nor self-insured employers will participate.
The pilot is expected to include additional products that will come onto the market in the next two years.
"We want to show that this model can apply to multiple types of gene therapy products, not just this first one," Trusheim says.
The pilot will not, though, be run by NEWDIGS. "We hope this inspires other groups to self-assemble and do these in their geographies for whatever products they think appropriate," he says.
A pay-over-time and pay-for-value approach may be particularly beneficial for small- to medium-­sized commercial payers and state Medicaid programs that can't weather the financial jolts that the big national insurers can.
"If they happen to have a couple of members who need gene therapies, that could actually break the bank because these are unexpected expenses that are extremely high," says Gregory Daniel, deputy director of the Duke–Margolis Center for Health Policy.
Nothing about an installment plan or a pay-for-value agreement addresses a key question of our time: What is the right price for these new treatments, especially if they can cure a disease that cuts life short or would otherwise cost millions of dollars to treat over someone's lifetime? In fact, creating a mechanism by which payers could smooth out payments may remove pressure from drugmakers to set lower prices.
Sherman hopes a consensus will form around a framework—he points to the work of the Institute for Clinical and Effectiveness Research, in particular—for determining the value of new therapies before they come onto the market.
"How do we know that we're not just enabling paying high prices for drugs that should be priced far lower?" he says. "It's important to figure out how we come up with an initial price that is fair to all parties, including the pharmaceutical companies doing the high-risk R&D and the payers as well as every other stakeholder in society."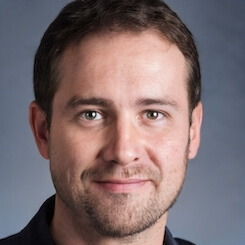 Paul Lendner ist ein praktizierender Experte im Bereich Gesundheit, Medizin und Fitness. Er schreibt bereits seit über 5 Jahren für das Managed Care Mag. Mit seinen Artikeln, die einen einzigartigen Expertenstatus nachweisen, liefert er unseren Lesern nicht nur Mehrwert, sondern auch Hilfestellung bei ihren Problemen.