Deep Brain Stimulation Presents Radical Fix to Dire Opioid Crisis
The last resort: Cut an inch-long incision into someone's scalp. Then drill a hole into the skull that's no bigger than a dime. Insert an electrode directly into the brain that targets the reward center, the nucleus accumbens. Then thread a wire beneath the skin to a pacemaker implanted in the patient's chest.
That's the latest—and most controversial—proposal for battling the nation's opioid crisis. It's called deep brain stimulation.
The problem: Who wants to go through that? That's exactly what's facing Ali Rezai, MD, a 52-year-old neurosurgeon at West Virginia University who's been charged with testing new technologies for tackling opioid addiction. He wants to perform a clinical trial on 20 patients later this year.
Rezai and his team will look for addicts for which every other treatment has failed. Deep brain stimulation carries with it significant risks, including infection, and emotional, cognitive, and behavioral disturbances.
He intends to start with a handful of volunteers who've survived an opioid overdose and couldn't quit despite undergoing various treatments.
That, Rezai hopes, will be followed by a larger trial in which half of participants will be given deep brain stimulation, and the other half a sham device. Selection will be crucial, says Rezai, not only in finding the right kinds of patients who have failed previous attempts at treatment, but also finding patients who won't bail out of the study, a problem that has hampered previous trials. For instance, a 2010 study of deep brain stimulation for opioid addiction at the University of Amsterdam's Academic Medical Center was only able to recruit two participants.
Judy Luigjes, who conducted that study, told Stat that "few people wanted to go through with it. A lot of it has to do with fear of the procedure."
"Patient compliance and sticking with the trial are important," says Rezai.
He doesn't see deep brain stimulation becoming a widely available treatment for opioid addiction for some years. But there may be pressure to go faster, given that an estimated 115 Americans die from opioid addiction every day.
When West Virginia University announced Rezai's effort last month, some of the coverage pointed to a 2011 article by two Australian researchers, Wayne Hall and Adrian Carter, in the journal F1000 Medicine Reports titled, "Is Deep Brain Stimulation a Prospective 'Cure' for Addiction?"
They come out against it, to say the least. They argue that deep brain stimulation had been effective in some Parkinson's disease patients for treating tremor but that there are important differences between the case for deep brain stimulation in Parkinson's disease and that for addiction.
On the other hand, Hall and Carter said that addiction does not necessarily lead to disability and death, and is more amenable to pharmacological treatment. "In fact," they wrote, "many of the failures of addiction treatment are due to inadequate access to well-run and optimally provided forms of existing treatments, a situation that could be exacerbated by an increased use of deep brain stimulation to treat drug addiction."
Rezai said that the operation costs about $50,000, with maintenance over the following few years coming to about $10,000 a year.
"Costs are initially covered by the clinical trial and if the trials are successful, it can lead to approval and coverage by Medicare," Rezai says.
Earlier Diabetes Increases Mortality
Two men are the same age and they've both been diagnosed with type 2 diabetes. One was diagnosed 10 years before the other, though. The man with the earlier onset of type 2 diabetes has about a 30% to 60% greater risk of dying from any cause, according to a study published in Diabetologia in February. The main cause of the increased risk of death is due mainly to cardiovascular disease.
"In a unique approach, we demonstrated that younger age at diagnosis was consistently associated with higher all-cause and CVD mortality (relative to older age at diagnosis) across the range of age at diagnosis and in both men and women in the entire Australian diabetic population," the study states.
The data come from 743,709 Australians with type 2 diabetes between 1997 to 2011. Researchers from Beijing Jishuitan Hospital in China linked a diabetes database to the country's death records.
So, what does this mean on the ground?
The researchers suggested that those at high risk of developing diabetes be identified through screening so that they can be encouraged to make lifestyle changes that will prevent or delay the onset of diabetes.
The study also found that cardiovascular disease mortality increased exponentially with age in both sexes and across all groups who were diagnosed at different ages.
The researchers note that the link between type 2 diabetes and cancer has long been documented.
"Interestingly, we found that earlier age at diagnosis of diabetes seemed to be related to lower cancer mortality, which was in contrast to CVD mortality," the authors state. "It is possible that following a diagnosis of diabetes, people have more frequent contact with the health care system, which may increase the likelihood of any present but undiagnosed cancer being detected."
The authors say that it is not fully understood just why age at diagnosis and duration of diabetes are related to mortality. They did note that people with early-onset type 2 diabetes are more likely to have poorer glucose control, untreated hypertension, and hyperlipidemia.
CVS To Dominate Pharmacy Networks
It doesn't get much more saturated than this: 99.9% of Medicare Part D beneficiaries are enrolled in prescription drug plans with preferred pharmacy networks, according to pharmacy markets expert Adam J. Fein of Pembroke Consulting. Fein writes on his pharma blog, Drug Channels, that "as long as pharmacies accept lower reimbursements in exchange for increasing or maintaining store traffic, preferred networks will continue to dominate the marketplace."
The winners among the Part D preferred pharmacy networks are willing to trade lower prescription profit margins for larger market share.
Walmart and Walgreens still dominate the market of Part D plans with preferred pharmacy networks, but CVS is catching up.
CVS pharmacies are preferred in plans that enrolled 8.5 million people in 2018, compared with fewer than 300,000 people enrolled in CVS retail pharmacies in 2017.
That puts it just behind Walgreens, which has 8.7 million people signed up for its preferred pharmacy network. Walmart still leads, with 11.5 million people enrolled in its plans.
Then, there is what Fein refers to as "poor Rite Aid," which is playing a "losing hand."
"For 2018, it is preferred only in the plan sponsored by EnvisionRx, the PBM that it acquired in 2015," Fein writes. The EnvisionRx-sponsored plan enrolled fewer than 500,000 members, though its enrollment grew by 65% over 2017.
Opioid Overdoses In Children Soar
The number of children ages 1 to 17 admitted to hospitals for an overdose of opioids nearly doubled from 797 patients between 2004 and 2007 and 1,504 between 2012 and 2015, according to a study in Pediatrics.
Researchers caution that the youngest children, those under six years old, are probably getting into the medicines by accident—what little kids have always done, in other words.
But there's more to it than that. Twenty percent of children in this age group were admitted because they ingested methadone, which is prescribed to treat opioid withdrawal symptoms and as a painkiller. The medicine cabinet, never a safe place for curious children, has gotten that much more dangerous.
The oldest children in the study, those between 12 and 17, accounted for over 60% of patients admitted for opioid overdose.
Of the approximately 4.2 million patients admitted to 31 different children's hospitals during the study period, 3,647 were admitted for opioid-related conditions. A total of 501,831 (12%) were admitted to pediatric intensive care units (PICUs). Of those, 1,564 were opioid-related admissions, the study states.
PICU admissions for opioid-related hospitalization rose from 24.9 to 35.9 per 10,000 admissions. The peak year of 2014 saw 36.6 per 10,000 PICU admissions.
The median cost of care decreased significantly during the study period, most likely because of shorter lengths of stay. The $6,253 cost of care in 2004–2007 decreased to $4,552 in 2012–2015.
However, because of the increases in all hospitalizations and those hospitalizations requiring critical care for opioid ingestion, the actual overall financial burden on the health system increased to $4,931, the study states.
This development could become an issue in the debate about the scope and shape of Medicaid, inasmuch as coverage for a majority of patients was provided by that entitlement program.
"The percentage of patients with opioid ingestion who have Medicaid as the primary payer source has increased over time," the study states. Among patients younger than age 6, 66.5% were covered by Medicaid. "In the current health care climate, in which proposed changes to the funding of state-based Medicaid programs is under consideration," the study's authors wrote, "any reduction of Medicaid funding could have a profound impact on the ability to recuperate the cost of acute hospital care that is associated with pediatric opioid ingestions."
Briefly Noted
The window of time between a stroke and effective thrombectomy may be as long as 16 hours in many cases, according to a study in the New England Journal of Medicine. But advanced brain imaging technology may give physicians an extra 10 hours or more to respond to treat some strokes. A study published just three weeks prior put the outer limit at 24 hours for some stroke victims. The trial was terminated early for efficacy after 182 patients had undergone randomization, with 92 to the endovascular-therapy group and 90 to the medical-therapy group in the 38 centers where the study was conducted. The American Association of Neurological Surgeons, the Congress of Neurological Surgeons, and the Society for Academic Emergency Medicine endorsed new guidelines in January for the management of acute stroke. The guidelines include selection criteria for patients to receive mechanical endovascular thrombectomy up to 24 hours after a stroke…. Revisions to the suggested timetable of adult pneumococcal vaccination in 2012, 2014, and 2015 have caused some confusion among primary care physicians about when patients should receive the vaccine, according to a study in the Journal of the American Board of Family Medicine. "Almost all surveyed physicians reported recommending both pneumococcal vaccines, but a disconnect seems to exist between perceived clarity and knowledge of the recommendations," the study states. "Optimal implementation of these recommendations will require addressing knowledge gaps and reported barriers"…. A survey of 500 employees in the U.S. and Canada found that 82% participate in at least one wellness program, according to a story in HR Technologist. In addition, 64% said that their company does a good or excellent job getting workers excited about wellness programs. Not all is rosy, however. The LifeWorks survey finds that one in three employees believe that their company needs to do a better job in drumming up excitement…. In an effort not to get stuck with patient bills, some hospitals are teaming up with financial institutions in order to offer patients—sometimes when they are still on gurneys—loans to help pay for expenses. It's controversial. Kaiser Health News reports that "promoting bank loans at hospitals and, particularly, emergency rooms raises concerns, experts say. For one thing, the cost estimates provided—likely based on a hospital's list price—may be far higher than the negotiated rate ultimately paid by most insurers"…. A little bit can go a long way when it comes to physical activity. According to a study in the British Journal of Sports Medicine (and as reported in Medical News Today). Just several minutes of low-intensity physical activity may significantly reduce mortality risk among elderly men…. EHR data more accurately measures the quality of care for veterans with TIAs than traditional chart reviews, according to a study in Circulation: Cardiovascular Quality and Outcomes. Veterans Affairs researchers used EHR data to develop 31 electronic quality measures to evaluate the care of TIA patients…. More than 8% of adults 20 and older suffer from depression, according to a CDC report. The NCHS Data Brief says that 80% of adults with depression report problems with work, home, and social activities. As was found in previous studies, depression "was almost twice as common among women (10.4%) as among men (5.5%)…. The Milwaukee District Attorney's Office slapped Miami-based Armor Correctional Health Services with seven misdemeanor counts of intentionally falsifying records in a case in which an inmate died of dehydration. Armor is the vendor that supplies health services to the jail. The charges say that 38-year-old Terrill Thomas was denied water as a punishment for seven days in April 2016. Three jail employees have also been charged…. Sudden unexpected infant deaths in the U.S. dropped from 154.6 per 100,000 live births in 1990 to 92.4 per 100,000 in 2015, according to a study published in Pediatrics. But the decline has plateaued lately: There was a 44.6% drop from 1990 to 1998, but only a 7% decrease from 1999 to 2015…. Sitting is bad for you. Corporate Wellness Magazine lays out just how bad. "Within a couple of hours of sitting, your metabolism drops about 30% lower than walking. Plus, your good cholesterol plummets about 20%." The magazine also outlines some ways companies are combating the problem. It cites a three-year study of 6,200 employees that found that "nonadjustable workstations had 20 times the workers' compensation costs compared to user-adjustable workstations"…. Medicare payments to 751 hospitals were lowered as a penalty for them having the highest rates of patient injury, Kaiser Health News reports. The penalties fell heavily on teaching hospitals. As the Kaiser news service notes, the penalties have been controversial. The hospital industry says they unfairly punish hospitals that treat sicker patients and those that do a better job of identifying infections and other patient complications. Quality and patient advocates say that they have nudged hospital executives toward improving care…. VA facilities participating in the VA Choice program must meet certain standards to qualify as preferred treatment centers under a change in Senate legislation approved February 21, reports Modern Healthcare. "The proposed reforms would significantly expand the private sector's role in VA health care," according to the report. The change pits Veterans Affairs Secretary David Shulkin, MD, against Concerned Veterans for America, a not-for-profit group funded by conservative mega-donors Charles and David Koch, reports the magazine…. Physicians want to see proof that digital health care technology can actually improve patient care before they adopt that technology, according to a report by the AMA and Partners HealthCare Center for Connected Health. The other three main questions physicians have about new technology are: Will I get paid? Will I get sued? Will it work in my practice?
Managed care rules in Medicaid
Managed care is the rule rather than the exception when it comes to Medicaid programs.
As of July of last year, every state except Alaska, Connecticut, and Wyoming had some kind of managed care in place, according to a Kaiser Family Foundation survey of state Medicaid officials conducted last year.
Thirty-nine states had contracts with comprehensive risk-based managed care organizations and in 29 of those states, 75% or more of the Medicaid beneficiaries were enrolled in one of those organizations, according to the survey.
A large majority (27 of 32) of the Medicaid expansion states used managed care organizations to cover newly eligible adults, and in 24 of them, 75% of the Medicaid newcomers were covered by the organizations.
Medicaid managed care is less common in the elderly and disabled population. Only 16 states have 75% or more of their Medicaid elderly and disabled population covered through managed care companies.
*Percentages refer to the proportion of this segment of the Medicaid population covered through a managed care organization
Source: Family Foundation, "Medicaid Moving Ahead in Uncertain Times," October 2017
---
Our most popular topics on Managedcaremag.com
---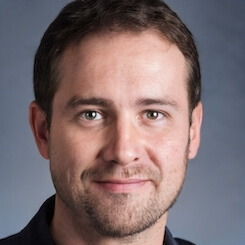 Paul Lendner ist ein praktizierender Experte im Bereich Gesundheit, Medizin und Fitness. Er schreibt bereits seit über 5 Jahren für das Managed Care Mag. Mit seinen Artikeln, die einen einzigartigen Expertenstatus nachweisen, liefert er unseren Lesern nicht nur Mehrwert, sondern auch Hilfestellung bei ihren Problemen.