Costs are rising as physicians order more of all kinds of tests, from low-cost routine tests to high-cost genetic assays
When a friend's child had a rare neurological disorder recently, Michael J. Misialek, MD, a pathologist at Newton-Wellesley Hospital in Massachusetts, was asked about the diagnostic value of a lab test. The cost of this complex molecular test was $15,000, and the child had already had the test twice on the advice of a pediatric neurologist.
Misialek found himself in the uncomfortable position of having to tell his friend that the test was not appropriate and that other tests might be more useful given the child's condition. As Misialek and others have written, clinical laboratory testing is a complex endeavor, and physicians do not always order the proper tests for their patients.
The growing number and complexity of tests available today contribute to the problem, he says. For this particular patient, there was little Misialek could do, but as a pathologist in a major metropolitan health system, he knows the problem of increased lab test utilization and inappropriate ordering all too well.
Pathologists can identify the right test for the right patient at the right time, says Michael J. Misialek, MD, at Newton-Wellesley Hospital in Massachusetts. Pathologists interact with many specialists.
Kim Riddell, MD, a pathologist and section chief in the clinical laboratory at Group Health Cooperative in Seattle, also is concerned about the rising number of test orders coming through her department and wants to ensure that all testing is appropriate. As chairwoman of the laboratory utilization management committee, she oversaw an evaluation in 2003 that compared the number of tests Group Health was running against that of other clinical labs in the area. The results were surprising.
"Our unit costs were just about in line with that of the other labs, but we were surprised to see that our utilization was much higher than everyone else in Washington state," she says. "The study showed our physicians seeing outpatients were ordering more tests than anyone else.
"Even though these patients didn't have any complaints, they were automatically getting a urinalysis, chemistry panels, a thyroid-stimulating hormone [TSH] test, and a complete blood count [CBC]."
Such testing for well-visit patients is wasteful, Riddell says. "They don't uncover much of anything and yet they lead to more testing or needless referrals to specialists. They were ordering these tests just out of habit."
The results of the evaluation led Riddell to start a lab-test utilization management (UM) effort that may be one of the longest running and most comprehensive lab UM programs among health plans in the nation.
Low volume but high cost
As Riddell learned in the evaluation, clinical laboratory testing often goes unmanaged in part because it consumes only an estimated 3% to 4% of health care dollars. Yet lab test volume is rising as the aging population demands more testing and physicians run tests to identify disease early. And labs are introducing more expensive genetic and molecular tests, driving utilization and costs.
In June, the Medicare Payment Advisory Commission (MedPAC), which advises Congress, said spending for services to Medicare patients in all clinical lab settings increased by 9.1% in 2012. The MedPAC report, A Data Book: Health Care Spending and the Medicare Program, said spending for clinical laboratory services grew by an average of 5.6% annually.
Medicare reports rising costs for clinical laboratory services
Medicare is usually a bellwether of what goes on in the insurance industry, and its recent experience with laboratory testing costs gives pause. In 2012, spending for services in all clinical laboratories increased by 9.1%. From 2003 through 2012, a rising number of clinical laboratory tests pushed up Medicare spending for clinical laboratory services by an average of 5.6%.
Medicare spending for clinical laboratory services, 2003–2012 (billions)
Source: A Data Book: Health Care Spending and the Medicare Program, Medicare Payment Advisory Commission, June 2014
"This growth was primarily driven by rising volume since there were only three increases in lab payment rates during those years (1.1% in 2003, 4.5% in 2009, and 0.65% in 2012). Yet clinical lab services accounted for only 1.7% of total Medicare spending in 2012," MedPAC said in the report.
Health plans know that sharply rising cost increases are unsustainable and that such growth in utilization may indicate needless overtesting.
One of the nation's largest health plans reported last year that laboratory testing costs were rising at twice the rate of overall medical costs and, as Group Health and MedPAC found, unit costs were not the big factor. Instead, lab test utilization was rising.
While overall medical costs were rising at 4% to 5% annually, spending for outpatient clinical lab services was climbing by 8% to 10% annually, and two thirds of the increase in laboratory spending came from increases in utilization, a plan official said. For this plan, lab test costs were only about 5% of the plan's total medical spending.
After analyzing the data, the plan found that, just as Group Health learned, the unit costs were not rising sharply. But use of molecular diagnostic testing was rising at about 20% to 30% every year and testing to support therapeutic drug decisions was rising at 50% annually and at 200% in a recent three-year span, the plan reported.
While most health plans do not report lab test utilization, it is likely that all plans are seeing similar trends and are adopting strategies such as laboratory UM, as Group Health has done since 2003. UnitedHealthcare (UHC) is introducing an extensive laboratory benefit management program for its commercial members in Florida.
Essentially, UHC is installing a benefit management system for laboratory testing. Just as CVS/Caremark and Medco manage pharmacy benefits for health plans and employers, Beacon Laboratory Benefit Solutions (BeaconLBS), a division of Laboratory Corp. of America, will manage UHC's lab test utilization in Florida.
BeaconLBS includes a decision support tool that physicians serving UHC's commercial members must use when ordering any of dozens of tests that UHC lists on its Web site. The decision support tool requires physicians to give UHC advance notification when ordering these tests.
Among the tests requiring decision support are BRCA1 and BRCA2 for breast cancer. Both require prior authorization. The program also includes a network of preferred laboratories in Florida.
UHC will not pay for tests ordered by physicians who fail to meet UHC's lab testing requirements.
UHC said, "BeaconLBS identifies for physicians and their patients high quality, accredited laboratories, and uses evidence-based clinical guidelines to improve quality and appropriate utilization of laboratory services. By making it easier to share information between physicians, labs, and health plans, BeaconLBS is helping to lower the cost of care while improving the coordination and quality of a patient's laboratory services."
Evidence needed
Evidence-based testing is the key to Riddell's UM program at Group Health. "In the literature, there are very few recommendations for routine testing, and most of those are tests for children. Adults who are well should get are a cholesterol or lipid panel, but no more than once a year," says Riddell. Other recommended tests are chlamydia, stool occult blood tests, one-time hepatitis C virus test for certain age classes, PAP smears, and a PSA test only with shared decision making. "But that's it."
Standing orders built into electronic health record systems also drive up the use of clinical lab tests, Riddell says. "Why does a patient need a serum protein electrophoresis every two weeks? That's an electronic standing order, and yet it's just not necessary to do that every two weeks for every patient. For some patients, certainly, but not for all, and not at that frequency."
Testing at routine visits can be wasteful, says Kim Riddell, MD, of Group Health Cooperative. "They don't uncover much of anything" but can lead to more tests.
Riddell rejects arguments from physicians that routine testing has low cost and helps to identify disease early. "It's not so much the cost of the test itself; the downstream effects on the health care system are expensive as a consequence of testing. Testing leads to more testing, especially if there are false positives. It creates needless costs because any abnormal value needs more testing and perhaps a referral to a specialist. Maybe the patient has to return to have more blood drawn. It creates unnecessary noise without improving the quality of care," she says.
To manage utilization, Riddell developed a report card for each family physician showing who orders tests inappropriately. "We knew we couldn't just send them reminders or a newsletter," she says. "Only a few will read it and, if they do make changes, the change won't last. You need something definitive to show their performance exactly."
By enlisting help of the information technology department, Riddell focused on the most-ordered tests. "IT gave us a tool that allowed us to see the top 25 physicians ordering any test you could name for any period of time. We targeted the chemistry panels, the thyroid stimulating hormone (TSH), and the complete blood count (CBC), basically anything associated with wellness. Then we did a deeper dive to see how many of these were ordered and by whom."
Over the course of a year, lab staff met with physician leaders throughout Group Health's system, explaining how the report card would work and how it would list all family physicians by name and show their lab test usage. That meant any physician could see how any doctor's scores compared to his or her group, the region, or the entire health plan.
"Just by creating awareness about the overuse of testing, we saw a drop in utilization," Riddell says. "Then when the report cards came out, we saw another drop in utilization because a lot of physicians quit ordering inappropriate tests entirely. Still, we had some outliers. So we sent them reminder post cards and then we saw another drop in ordering."
In particular, Group Health wanted to cut the use of CBCs and TSHs for well-patient visits by half and wanted to eliminate the use of a panel of 14 chemistry tests that physicians were ordering regularly. Riddell reports that from 2003 to the fourth quarter of 2014, tests per 100 well visits dropped from 2.5 to 0.43 for the 14 chemistry tests; 2.5 to 0.91 for CBCs; and 1.7 to 0.3 for TSH.
Since then, decreased ordering has become the norm except when new physicians are hired or during one quarter in 2011 when the IT department could not support the program, she adds. As soon as the IT department got back to producing the reports, usage dropped again.
"When we see a blip because a new physician comes in, we send that physician a letter and copy the medical chief in the practice. Then, the problem disappears," she says.
Big-ticket tests
Routine testing is just one part of lab test utilization management, however. Health plans, hospitals, and health systems also are focusing on high cost molecular and genetic testing. "There's a whole universe of strategies for laboratory utilization management, and routine tests are just one small part," Riddell says.
Gene-based testing may make up about one third of all diagnostic tests, according to InformedDNA, a company that provides genetic counselors to members of Cigna and other health insurers. Use of these tests is expected to rise sharply. A UHC report in March 2012, "Personalized Medicine: Trends and Prospects for the New Science of Genetic Testing and Molecular Diagnostics," estimated that annual spending on genetic tests totaled more than $5 billion in 2010 and could reach $25 billion in 10 years (http://tinyurl.com/UHC-report).
When ordering these tests, specialist physicians at Group Health are required to follow guidelines. "To be done correctly, high-cost testing needs to be integrated with other testing," Riddell says. "When BRCA testing for breast cancer started to pick up, we said only a medical geneticist could order a BRCA test and only after the patient had an evaluation."
Last year, Cigna required patients considering tests for certain genetic abnormalities to meet with genetic counselors, and other health plans are likely to do the same, says Joy Larsen Haidle, president of the National Society of Genetic Counselors.
Falling in line
"Health insurers are falling in line with what Cigna is doing," she says. "Some regional plans require their members to see a genetic counselor before making a determination on a given test."
"Research shows that … 30% of all genetic tests that physicians order are inappropriate or unnecessary," says Joy Larsen Haidle, president of the National Society of Genetic Counselors.
A genetic counselor will assess a patient's risk and appropriateness for genetic testing. Such assessments are needed because physicians often do not know which genetic tests are most appropriate for which patients, she adds.
"Research shows that about 30% of all genetic tests that physicians order are inappropriate or unnecessary," Larsen Haidle says. "When the average gene test costs about $2,000 per gene, that's a lot of money."
Errors in ordering are common because patients and physicians are unfamiliar with most genetic tests, Larsen Haidle adds.
After Priority Health, an insurer in Michigan, estimated that 30% of genetic tests were ordered incorrectly, the health plan had genetic counselors work with patients and ordering physicians to ensure that the proper genetic tests were ordered. Priority Health estimated the savings at $7.2 million in one year, Larsen Haidle says.
Need for scrutiny
Such errors demonstrate the need for close scrutiny of lab test orders. "There is a trend toward using genetic counselors in the utilization management role either at the diagnostic laboratory or at the send-out laboratory at the referring institution," says Larsen Haidle.
"We want to know if the right test was selected. Is it the correct gene for the abnormality in question, and is this person an appropriate candidate for this test?"
Misialek says that the pathologist's role is to identify the right test for the right patient at the right time. "Pathologists have a unique role in health care because they are at the interface of multiple specialties, including primary care; care in the hospital; and care throughout the entire health care system," he says.
"In addition, something like 70% to 80% of the information in a medical record is laboratory data. No one would treat a patient in a hospital without lab data.
"Therefore," Misialek continues, "we may be able to realize significant savings by managing routine daily tests such as the low-cost CBCs and chemistry panels. If we can eliminate that one lab draw in the morning and multiply that by 300 to 500 patients in each hospital and in the thousands of hospitals nationwide, that could add up to significant savings."
Educating physicians
Riddell made similar comments, saying that close scrutiny is required of as many lab test orders as possible, particularly high-cost tests and tests for which orders are rising sharply.
"Utilization management involves everything, the common tests, the expensive tests, and the highly unusual tests. It also involves educating physicians and the public about the importance of following evidence-based decision making whenever it is possible."
Medical center's cost for tests drops 22% after implementation of lab test formulary
In 2009, the recession was affecting health care providers nationwide and the University of Rochester Medical Center was looking to control costs. Among the strategies the medical center implemented was a laboratory test formulary.
Just as a pharmacy formulary is used to control medication ordering, the lab test formulary was designed to control the cost and utilization of lab tests, says Bill Andrews, the IT director at University of Rochester Medicine Labs.
"It took some time to implement it fully, but once we did, utilization and costs decreased by about 22% in the first two years," he says. "In 2009 we were like a lot of other institutions in that we were looking to remove inefficiencies by bringing in the tests that we could bring in instead of sending them out. That was one area where we thought we could cut costs."
Lab test formularies control the cost and utilization of lab tests, says Bill Andrews, the IT director at the University of Rochester Medical Center.
Tens of thousands
Vicki Vandewalle, the medical center's process improvement and projects manager, says, "Any test we don't perform in our own laboratory because we don't have the equipment or the staff must be sent to an outside laboratory.
"It's not always cost effective" to run unusual or esoteric tests, says Vicki Vandewalle, process improvement and projects manager at the University of Rochester Medical Center.
"The number of tests that can be performed are in the tens of thousands and it's not always cost effective or necessary to run all the unusual or esoteric tests."
As part of its cost-control and utilization management effort, the center formed a laboratory diagnostic committee. "It was largely modeled after the pharmacy formulary committee. We have a formulary of about 2,400 tests, and probably about 1,000 of them are tests we send out to other labs."
The goal when sending out tests is to send them to labs that can do them quickly and inexpensively. "We're trying to control our costs and our reimbursements, of course," Vandewalle explains. "So we make arrangements with other labs that can perform those tests cheaper than we can."
Prior auth — for some docs
The lab formulary was designed to allow treating physicians to order the tests they needed for patient care while also controlling lab costs, Andrews says. "We wanted to give physicians the ability to order some tests without having to get prior approval from experts in the field. But if the utility of a test is questionable, then it might not be available to all ordering physicians.
"Physicians sometimes order tests without understanding how expensive they are or how much the patient's insurance will cover. So not only is it expensive for the lab to run some tests, it's an expense to the patient."
Also, there might have been an algorithm for a test that should have been ordered before the physician got to that very expensive send-out test, she says.
Before the formulary was introduced, there was little understanding among physicians about the cost of testing. After all, they were concerned about delivering the best patient care.
"When there was no consequence to ordering a very complex genetic screen, then anyone could do it," says Andrews.
"So we saw the need to put a speed bump in the process that requires them to consider the utility of test and the costs as well."
Three tiers
As the committee designed the formulary, it made tests available on three tiers, similar to the way pharmacy benefit managers have tiers for medications based on price.
Tests on tier 1 were available to all providers and tests on tier 2 were restricted to specialists, Andrews says.
On tier 3 are tests that are not on the formulary, he adds. Physicians may order these tests, but the laboratory diagnostics committee would need to review the order to ensure that it is medically necessary for the individual patient's condition.
The formulary is available online (https://www.testmenu.com/rochester).
Diagnostic management teams improve clinical approach for patients with complex conditions
To ensure that testing is done appropriately, Vanderbilt University Medical Center is using diagnostic management teams (DMTs) for patients with certain complex care needs. The teams of pathologists and treating physicians are consulted about which diagnostic tests are most appropriate for physicians treating these patients.
The teams recommend tests and then explain the results in detail to help the treating physician identify the best treatment options for a specific patient, says Mary M. Zutter, MD, assistant vice chancellor for integrative diagnostics at the center.
Best care
The medical center has diagnostic management teams for patients with coagulation disorders, blood cancers, infectious diseases, and endocrine-related hypertension, and transfusion medicine, and is developing teams for patients with breast and other cancers, neurologic diseases, and autoimmune conditions.
Diagnostic teams provide the "best care for the patient," says Mary M. Zutter, MD, who oversees diagnostics at Vanderbilt University Medical Center.
"In the last year or two, we've shown that utilization of our diagnostic management teams provides the best care for the patient based on the evidence," says Zutter. "We offer comprehensive reports to the treating physicians that are easy to read and that provide an overview of the patient based on his or her laboratory data. In addition, we use our data to define best testing."
In most hospitals, a patient with a complex condition will meet with a physician who then goes on what some pathologists call a diagnostic odyssey.
Unassisted by a diagnostic management team of pathologists, the physician uses trial and error to find the most appropriate treatments. This method of identifying treatment options leads to wide variations in how care is delivered, Zutter says.
Appropriate testing
At Vanderbilt and other health systems, diagnostic teams of pathologists, oncologists, hematologists, microbiologists, and bioinformaticians are managing care processes for patients with complex care needs.
"For each care process, we can recommend the most appropriate testing and save one or two tests per patient each time," Zutter says. "Each team then iteratively develops algorithms that we improve over time."
The medical center is now offering those algorithms to other hospitals and health systems.
Ed Marx, the center's director of strategic analytics, says integrated delivery systems are interested in contracting with the medical center to use the treatment algorithms the diagnostic management teams have developed.
Also, some physician practices have expressed interest in using the algorithms as a way to demonstrate to health plans that they are delivering care appropriately and cost effectively, he says.
The challenge in having the diagnostic management teams develop best-practice treatment algorithms is that they reduce fees associated with the trial-and-error approach to care delivery, says William Stead, MD, the medical center's associate vice chancellor for health affairs and chief strategy officer.
Vanderbilt broke even on its investment in diagnostic teams, says William Stead, MD, the medical center's VP for health affairs and chief strategy officer.
For the Vanderbilt University Medical Center, therefore, the result of investing in diagnostic management teams is likely to be reduced payment to pathologists because the teams improve the efficiency of care by eliminating needless tests, he explains.
"It's tricky because the diagnostic management team takes away tests, and while it also may add back tests, the net result is that it reduces reimbursement to pathology," Stead comments.
"At the same time, the gain goes to the oncology practice or to the patient's health plan. As a medical center, we basically broke even on our investment in these teams because our laboratory was operating at capacity and the reduction in unnecessary tests allowed us to bring back in house expensive tests we were sending outside."
Meetings
| | | |
| --- | --- | --- |
| 4th Partnering With ACOs Summit | Los Angeles, CA | October 27–28, 2014 |
| PCMH & Shared Savings ACO Leadership Summit | Nashville, TN | November 3–4, 2014 |
| 2014 Annual HEDIS® and Star Ratings Symposium | Nashville, TN | November 3–4, 2014 |
| Medicare Risk Adjustment, Revenue Management, & Star Ratings | Fort Lauderdale, FL | November 12–14, 2014 |
| World Orphan Drug Congress Europe 2014 | Brussels, Belgium | November 12–14, 2014 |
| Healthcare Chief Medical Officer Forum | Alexandria, VA | November 13–14, 2014 |
| Home Care Leadership Summit | Atlanta, GA | November 17–18, 2014 |
| HealthIMPACT Southeast | Tampa, FL | January 23, 2015 |
Our other journal
P&T Journal for September 2014
FEATURES
HEALTH CARE & LAW
Legal Risk Management Opportunities, Pharmacy Practice, and P&T Committees
Hospitals Struggle With ACA Challenges
Drug–Gene Interactions: Inherent Variability in Drug Maintenance Dose Requirements
Schizophrenia: Overview and Treatment Options
PIPELINE PLUS
Schizophrenia Therapy Options Increasing
DEPARTMENTS
MEDICATION ERRORS
Too Many Abandon the "Second Victims" of Medical Errors
PRESCRIPTION: WASHINGTON
New Controversy for 340B: OPA Rebuffs Ruling by Court
New Drugs/Drug News/New Medical Devices
Pharmaceutical Approval Update
DRUG FORECAST
Loxapine Inhalation Powder (Adasuve)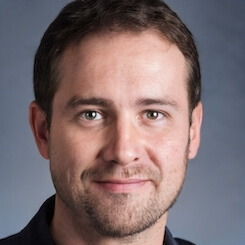 Paul Lendner ist ein praktizierender Experte im Bereich Gesundheit, Medizin und Fitness. Er schreibt bereits seit über 5 Jahren für das Managed Care Mag. Mit seinen Artikeln, die einen einzigartigen Expertenstatus nachweisen, liefert er unseren Lesern nicht nur Mehrwert, sondern auch Hilfestellung bei ihren Problemen.