Some of the biggest insurers in the country scramble to make sense of a field that will change treatment techniques forever
As a certified genetic counselor, Heather Shappell learned early on how to calculate an individual's hereditary risk of cancer and how to adjust that person's medical care to account for it.
If someone comes to her with a family history of colon cancer involving two "second-degree relatives" — an uncle and a grandparent on the same side of the family, for example — that person stands a 12-percent to 18-percent risk of contracting the disease, significantly higher than the 6-percent lifetime risk run by an average person but still a far cry from a death sentence.
Following established medical guidelines, Shappell would recommend that the patient get a colonoscopy every five years, starting 10 years before the first family diagnosis of cancer — say at age 35 if the uncle was diagnosed at 45 — rather than the custom of every 10 years starting at age 50.
Shappell possesses a rare skill. Only about 2,000 certified genetic counselors are at work in the United States. Their advice often comes as a big surprise to patients and other practitioners.
"In the vast majority of cases, we are telling people things that they haven't heard," says Shappell. In case after case, she's trying to put risk into perspective for people who believe they've been living on borrowed time.
"A lot of people overestimate their risk of cancer," says Shappell, who leveraged her experience in genetic counseling to start a new company — Informed Medical Decisions — that is now on call for Aetna members and physicians. "They feel they're destined to get it, and as a result get mammograms every six months, sometimes four times a year when they're in their twenties. We have a very logical conversation with them: A grandmother's breast cancer slightly increases risk, but it's not inevitable."
Faced with a surge of new genetic research studies as well as a growing roster of genetic tests that can be used to guide treatment protocols or to red-flag a health risk, Aetna, Humana, Cigna, and other insurers have been scrambling to make sense of a field that is reshaping the way people are treated. They are hammering out new policies regularly in an attempt to ensure that physicians can understand the genomics revolution — hoping to improve care without incurring unnecessary costs.
Counseling services like Shappell's are being offered so that doctors and patients can learn how to separate fact from fancy as more genetic services are marketed directly to them.
"It's the right thing to do," says Shappell, "but there's also a financial incentive to do it."
It's also still very much a work in progress.
The doctor dilemma
"The overarching theme is that to extract the real value, the economic value that these tests and therapies offer, we need systems to be prepared for the good, evidence-based use of it," says Joanne Armstrong, MD, a senior medical director at Aetna who developed the genetic counseling service for its health plans that cover genetic testing.
Some specialists, particularly in oncology, earn kudos from insurers for their knowledge of the field.
"Oncologists are very aware of the OncotypeDX test," says Cigna Medical Officer Doug Hadley, MD. Breast cancer specialists in particular are likely to understand the test, he adds. It identifies patients most likely to benefit from chemotherapy. "We're approving 95 percent of requests for that test."
Most physicians do not win high marks for the proper use of genetic tests or for even a basic understanding of the role of genetic counseling.
Armstrong cites one survey that shows almost 3 in 4 physicians conceding only a fair to poor understanding of the field. She's not surprised.
"I am an ob-gyn, and much new genetic testing was initiated in that specialty," she adds. "I don't know that I could practice now and use all the genetic tests available in an evidence-based way. They're coming on the market at a very quick clip."
To get a better idea of how genetic information is handled by physicians, Aetna mounted a pilot program for its employees.
"We found that their experience in the health care system was inadequate," says Armstrong. "Only 12 percent reported that they or someone in their family was advised to talk to someone trained in genetics." Aetna says it will cover genetic counseling and testing provided the results lead to clinical information that will help physicians direct a treatment plan.
With an explosion of new genetic tests available, says Shappell, it's no wonder that doctors often don't understand how to order tests and analyze the results. Physicians are also frequently unwilling to handle testing properly even when they do know what is required — a point that hit home when Shappell was doing genetic counseling at the Yale Cancer Center.
"There were physicians that worked right down the street from us, knew we existed, knew that genetic counseling was available and that there were national guidelines that identified people who were appropriate for hereditary risk testing," she says. "They knew they were supposed to refer them for counseling, but they would order genetic tests anyway, without counseling."
Often without good reason.
Insurers get engaged
By all accounts, the potential advantages offered by a bigger role for genetics in medicine are tremendous for all concerned.
"The real value in pharmacogenomics is getting the right drug to the right patient at the right time and then saving money," says Louis Hochheiser, Humana's medical director of clinical policy development. "If we know that a drug works for somebody with cancer — even if it's a drug that costs $100,000 a year — and we're not going from one drug to the next, we're going to save money in the long run. More important, people will get the benefit of this knowledge. We can determine which drugs are needed and start treating them right then. That could save days. They're going to get less sick and get back to work. There are tremendous potential savings."
Realizing that potential, though, isn't easy.
A year ago, Humana had one policy on genetics. Today, it has seven. A four-member team is building up Humana's know-how.
"We cover a lot of tests and these policies are being rewritten monthly to try to keep up," says Hochheiser.
Savings can be hard to identify, but the costs are showing up loud and clear on insurers' financial radar systems.
"We are seeing a fairly dramatic increase in the number of orders for genetic tests," says Hadley. "Costs are rising ahead of general health care inflation rates."
There is already plenty of evidence to suggest that there is significant waste involved in genetic testing. Citing research from Aetna, Hochheiser says that 20 percent of tests done to identify an amplification of the HER2 gene — a mutation linked to a particularly aggressive form of breast cancer — aren't done correctly. That research prompted Aetna to recently offer to pay for a second test at a certified laboratory, such as Genzyme Genetics, which has a reliable track record. So far, Aetna doesn't have a highly restrictive list of labs.
To help shed more light on the subject for doctors and members, Hochheiser says that Humana is preparing to reveal a genetic counseling arrangement of its own, allowing doctors to call in and ask for guidance and members to call for counseling on how they should respond to test results.
Jerry Conway, vice president for managed care at Genzyme Genetics, says that Aetna, Cigna, and UnitedHealthcare have been very active. "Regional plans are much slower to seek guidance and ask questions and become active."
Flying blind
All the insurers contacted say they face a particularly thorny challenge in bringing genetic testing and counseling into mainstream medical practices: an antiquated coding system that has a long way to go before catching up with the revolution in genetics.
"It's kind of a mess," says Hadley. "The coding for genetic testing is very difficult. That's one of the reasons why it's very difficult to follow. It makes it difficult to get information on what tests are being done and what is being done with the results.
"I can't really easily get a report to tell me how many tests I got for cystic fibrosis," he adds. "We can order it and the claims department will send me a report on annual genetic testing, all lumped together. A genetic testing code is nonspecific."
Insurers are left to fly blind.
"You might have a bill come in for a genetic test with 5 to 10 codes," says Hochheiser. "These are normal lab codes, but you can't tell what test was done. We want to link the diagnosis to the code so we can follow people and see what's going on. Hopefully at some time the CPT code will catch up. The OncotypeDX test has a specific code," he adds, and new ones like it are badly needed.
The first CPT code for genetic counseling didn't even arrive until 2007, says Shappell. "If you can't bill and institutions can't get paid for what you do, it's hard for them to want to hire you."
The test makers and marketers say that outdated coding has also hurt them. Many of the codes were created for tests that have been around for years. That can make it tough to gain payment for the new tests that often come at a higher price.
"CPT codes and reimbursement schedules are antiquated, not consistent with the value a pharmacogenetic test can bring," says Drew Fromkin, the CEO of Clinical Data, which markets tests that calculate a person's likely response to drugs. "There are clearly constraints in the coding system. Even Mike Leavitt, secretary of health and human services in the Bush administration, acknowledged that the reimbursement system has to be overhauled. Payment has to become more commensurate with the value of the product. These are very complex tests, and in some instances the value proposition is high."
Direct-to-physician arrives
These days, drug representatives are also sharing doctors' time with sales people from the genetic test makers. Myriad Genetics touted its first quarterly profit ever in November after boasting of expanding its sales force to 250 for a direct-to-physician marketing campaign that complemented its consumer advertising campaign. Its products include a slate of genetic tests for a person's risk of melanoma and of breast, ovarian, colorectal, endometrial, and pancreatic cancer.
In 2007, Myriad underwent sharp criticism of a consumer campaign that highlighted its genetic test for a risk of ovarian and breast cancer. The test cost more than $3,000 and critics felt a direct-to-consumer effort would lead to overuse and needless anxiety for women.
"It really preys on the fears of our society, and one of those fears is getting breast cancer," Ellen T. Matloff, director of cancer genetic counseling at the Yale Cancer Center, told the New York Times. Myriad defended itself, saying that it had simply mounted an educational program. The company did not respond to queries from MANAGED CARE.
While Myriad's marketing tactics have come under fire, no one accuses the company of bad science. Its test detects mutations in the BRCA1 and BRCA2 genes, which can signal an increased risk of breast cancer ranging from 35 percent to 84 percent and a 10 percent to 50 percent risk of ovarian cancer — far higher than the norm.
For now, Hochheiser adds, insurers are tackling the field individually, each one working to develop its own guidelines, learn about new tests, and classify which should or should not be covered.
A new administration and new leadership at HHS may change all that, says Fromkin. But he's not looking for any sudden turnaround.
"I've been in health care 20 years," says the CEO, "and usually things don't happen overnight."
"Perhaps the new Obama administration can help change things," offers Hochheiser, "so that the analysis can be done by a central group, much the way the U.K. and other European countries handle new medical technology. If a third-party payer says no, you're suspect for denying based on cost alone. We have a lot of budget and pride at stake, and yet we're suspect."
Still, Hochheiser says change is inevitable. "A new era is coming. Genetic testing will be a big part of it.
Most physicians lack basic understanding of the role of genetic counseling, says Joanne Armstrong, MD, an Aetna medical director. Nor do they score high on proper use of genetic tests.
Plenty of evidence suggests that there is significant waste involved in genetic testing.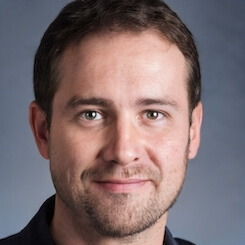 Paul Lendner ist ein praktizierender Experte im Bereich Gesundheit, Medizin und Fitness. Er schreibt bereits seit über 5 Jahren für das Managed Care Mag. Mit seinen Artikeln, die einen einzigartigen Expertenstatus nachweisen, liefert er unseren Lesern nicht nur Mehrwert, sondern auch Hilfestellung bei ihren Problemen.