Contracting advantage has sometimes been with the nationwide labs, but health plans are getting serious about price, service, and patient data
In his first few weeks as vice president for laboratory services at UnitedHealthcare in 2004, Michael Snyder sat down with an official to talk about his role. Snyder, who had nearly 25 years of experience in the laboratory sector, was eager to share a number of ideas on ways that UHC could work with its network laboratories to gather data that would help strengthen its outcome management systems.
Didn't get far
Snyder said that the conversation didn't take long to stall. He was told that the laboratory was considered a "commodity" in the managed care world and that price was always going to be the primary driver of decisions being made.
Christopher Young's experience was similar. After spending a number of years at Sonora Laboratories overseeing managed care contracts, Young reversed roles during the late 1990s when he became a consultant to Samaritan Health Plan (now part of Banner Health) to help it develop a request for proposals for laboratory services. His experience there showed him that managed care organizations typically have very little knowledge of the current state of laboratory testing and do not care to invest in developing the expertise.
"The primary concern of managed care companies when it comes to the laboratory is not to tick off physicians or to alienate hospitals," says Young, currently a consultant with Lab Management Support Services. "If you have a capitated lab that is complaining about overutilization, the two options for managed care are to tell the lab 'tough luck' or to hassle physicians. Which do you think they'll choose?"
In a small way, however, that "hands off" approach may be changing. As indicated by the landmark agreement between UHC and Laboratory Corp. of America, as well as the initial reaction of the managed care community to that deal, the laboratory is no longer entirely an afterthought.
"Managed care companies are increasingly aware that they are being billed by some hospitals at the Medicare fee schedule rates, which have no basis in cost, and they want to fix that," says Rodney W. Forsman, administrative director of the Mayo Clinic. "Many payers recognize that patient and physician satisfaction, as well as continuity of care, are important components of laboratory services, but they are increasingly unwilling to be hit with leakage that causes them to pay these excessive reimbursement rates."
It got vicious
Managed care's relationship with the clinical laboratory is a story of cycles and pricing power. In the '90s, managed care held the upper hand, forcing many labs to accept extremely low rates in their capitated contracts. Young recalled some managed care organizations forcing 40 cents per member per month on laboratories.
"Things were vicious," says Paul Knoll, former senior consultant at Chi Solutions. "It was all about 'low bids, low cap rates.' Labs entered into these agreements thinking that 'OK, these managed care contracts will be my loss leaders, but I can make it up through pull-through work.'"
(By pull-through work, Knoll means lab specimens that can be billed to other insurance companies, patients, or physicians and collected on.)
As revenue systems and business intelligence got better in the laboratories, however, they learned that this pull-through theory wasn't necessarily true. Once that happened, many laboratories refused to subsidize managed care with what they viewed as unfair contracts. Most important, the two largest managed care suppliers — Quest Diagnostics and LabCorp — joined the rest of the industry to demand better rates. With no option but to increase rates, managed care was forced to make financial concessions on laboratory contracts and to wait for the tide to turn once again.
Fierce battle
As one could expect, the battle for those large managed care contracts was fierce, even during those years when the laboratory industry as a whole demanded more power at the bargaining table. A number of the largest managed care contracts switched hands between LabCorp and Quest during the last decade. And while LabCorp and Quest were able, for a time, to avoid giving in to extreme managed care demands, many industry experts suspected that it was only a matter of time before one of the companies blinked.
The staring contest ended in the fall of 2006.
On Oct. 3, LabCorp and UHC announced that they had agreed on a landmark 10-year deal making LabCorp the exclusive national provider of laboratory services for UHC beneficiaries as of Jan. 1, 2007. Because of the broad scope of the contract, LabCorp agreed to work with regional and local labs to develop, implement, and manage regional and local laboratory networks.
LabCorp agreed to manage Oxford Health Plan's laboratory network in metropolitan New York, New Jersey, and Connecticut, as well as specific capitation contracts in Arizona, Colorado, Florida, Maryland, and Virginia. In addition, during the first three years of the agreement, LabCorp is committed to reimburse UnitedHealthcare up to $200 million for transition costs related to the development of an expanded network of laboratories.
As of Jan. 1, 2007, LabCorp officials reported that the company had opened more than 400 patient service centers and hired more than 1,000 new employees to service their new business.
"We began looking at the possibility of a national laboratory contract in the summer of 2005," says Alan M. Muney, MD, MHA, chief medical officer and executive vice president of Oxford Health Plans. "After thoroughly evaluating the proposals we received, we were comfortable in the regional and local flavor that we would be able to retain while aligning ourselves with LabCorp on a national basis."
While Muney would not disclose specific terms, various published reports have put the rate at somewhere between 40 percent and 55 percent of the Medicare fee schedule, which is extremely low compared to past managed care agreements with clinical laboratories.
"This agreement is about furthering our relationship with one of our trusted vendors on a long-term basis and ensuring quality laboratory care for our members," Muney says. "While price was certainly important, what we're really talking about is value. That means quality care, appropriate trend management, collecting data for making evidence-based decisions, and formulating a long-term plan for future testing."
Of course, the negotiations behind the LabCorp/UHC deal appear to have been far more complex than the companies have stated publicly. According to Snyder, the relationship between UHC and Quest Diagnostics had grown increasingly contentious during the last decade. Because of inclusion or exclusion of acquired plans, bad blood between the two industry giants had begun to percolate in the early 2000s. When their contract expired in 2004, Snyder worked for a full year on helping to negotiate terms of the new agreement, he said.
Not satisfied
There were some compromises but, according to Snyder, UHC remained unsatisfied with the concessions it had made and wanted a more advantageous contract after the current Quest deal expired on Dec. 31, 2006.
In an RFP sent to the laboratory community, UHC officials asked for the moon — they wanted reduced prices on laboratory services and financial insurance against "leakage" — a high volume of out-of-network claims.
Quest wouldn't give it to them — Chairman and CEO Surya N. Mohapatra, PhD, refused to budge — but LabCorp decided that it would. While regional and community labs remain players for UHC beneficiaries, Quest is now out of the picture.
Quest's UHC contract accounted for approximately 7 percent of revenue in 2005. Not surprisingly, Quest isn't taking the loss lightly. In metropolitan New York, Quest began flooding the airwaves with commercials touting its services weeks after the UHC/LabCorp agreement was reached. LabCorp's presence in New York City has never been strong — Quest has controlled up to 75 percent of the market — and it has been forced to expand its local infrastructure quickly.
In late October, LabCorp announced a partnership with Duane Reade, a drugstore chain in the metropolitan New York area, to set up 20 patient service center clinics in Duane Reade stores. Those clinics opened Jan. 1 and now LabCorp is currently weighing additional expansion options.
Many problems
"While that announcement with Duane Reade is a great sound byte for Wall Street, the reality of the situation is that they will either have to set up a back room within the pharmacy, which is not a very nice area, or a free-standing kiosk," Snyder says. "The kiosk comes with many problems. How do you handle situations when patients arrive for a blood draw in tight fitting clothing? Do you ask them to disrobe in a kiosk located in the middle of the store? Another issue is obtaining a blood sample from a child. The screaming will clear the store.
"That said, this is not a bad deal from UHC's perspective. If, for example, their risk for out-of-network services from Quest is $400 million, they buffer that loss with the $200 million 'insurance policy' in the LabCorp agreement. This buys United time to move the business away from Quest."
Not everyone is as skeptical of LabCorp's chances to make this agreement work as Snyder. Both Forsman and Knoll said that they thought it was entirely possible for LabCorp to be designated as the primary laboratory of enough physicians (and consequently perform the majority of tests at greater payment levels) to offset the money that it is sure to lose from the UHC contract itself. For LabCorp to see a positive financial effect from its deal with UHC — LabCorp officials indicated that the company expects to realize additional revenue in excess of $3 billion from UHC and associated business — it will have to convince a significant number of physicians and physician networks to designate LabCorp as their primary laboratory.
"Anytime you force a physician to use an exclusive provider that he may not be familiar with or does not have confidence in, there is a chance that the managed care company, in this case UHC, may not get all of the compliance it wants," Knoll says. "It has tools to monitor that, but it still comes down to the fact that the physician has to trust the results that he is getting.
"Additionally, UHC is going to have to find a way to make this convenient for its beneficiaries. If a doctor decides not to use LabCorp as his primary lab, and as a result, patients have to go to a LabCorp patient service center that is not convenient, the patients simply may not get the blood work done. There are also going to be some workarounds. Laboratories who don't have the contracts may offer to write off services. Then that lab won't send in the claim to UHC so therefore they won't get the data stream and the quality records for their members."
While the scope of the LabCorp/UHC agreement is broader than any in the history of the managed care/laboratory relationship, it is not unique. In 1995, Cigna and SmithKline Beecham Clinical Laboratories (SBCL) signed an agreement that gave SBCL control of laboratory testing for the national HMO piece of Cigna's beneficiaries. Initially, Knoll said that SBCL was able to pull in some of the more profitable PPO business from Cigna beneficiaries as a result of the contract, but once word circulated that the PPO piece was not covered in the SBCL agreement, other laboratories started chipping away at those early gains. Upon the sale of SBCL to Quest in 1999, the deal fizzled out entirely.
Testing the waters
But while no one played "follow the leader" in the wake of the Cigna/SBCL deal, it appears that at least one of UHC's primary competitors, Aetna, is examining the possibility of a national contract for its laboratory services. According to a Wachovia Capital Market report, Aetna has distributed a request for information for laboratory services.
Currently, both LabCorp and Quest service pieces of Aetna's contract base. However, on March 2, LabCorp announced that it will no longer be servicing Aetna patients as of July 1.
At press time, there had still been no announcement from Quest or Aetna indicating that a national laboratory contract similar to the UnitedHealthcare/LabCorp agreement has been signed.
"Because UHC is such a big competitor with Aetna and Cigna, those plans are going to have to do something better to compete," Knoll said. "This year is going to be a big year for the evolution of agreements between managed care and the laboratory. If physicians and patients are affected significantly by the agreement between UHC and LabCorp on a negative basis, they may attempt to sabotage that deal. But if everything goes smoothly, national agreements may become the norm."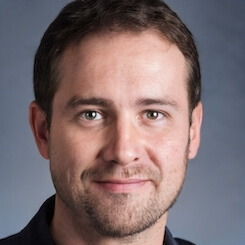 Paul Lendner ist ein praktizierender Experte im Bereich Gesundheit, Medizin und Fitness. Er schreibt bereits seit über 5 Jahren für das Managed Care Mag. Mit seinen Artikeln, die einen einzigartigen Expertenstatus nachweisen, liefert er unseren Lesern nicht nur Mehrwert, sondern auch Hilfestellung bei ihren Problemen.