Contractor has challenges to overcome in turning a dead parrot into a phoenix.
The GOP's assault on big government finally claimed a notable takedown when the government-sponsored website that provides context on a multitude of clinical care guidelines went as dark as an off-Broadway flop. To paraphrase John Cleese in Monty Python's legendary "Dead Parrot" sketch, the National Guidelines Clearinghouse is a stiff; bereft of life, it rests in peace.
Or does it? The government contract that maintained NGC is trying to make it more like the mythical phoenix bird that rose from its own ashes. The website content has been archived. Creating a new guideline repository is more complicated than some might expect. It's not just a matter of transferring existing content. The contractor, ECRI Institute, a not-for-profit outside of Philadelphia that conducts medical safety research, plans to have a version of the clearinghouse website up and running by the end of this month, with plans for a full relaunch in 2019. ECRI has retained the staff that built and maintained NGC. The question seems to be whether ECRI will have to completely rebuild NGC from the ground up.
Beware of deficit hawks
What happened with the NGC serves as a warning to advocates of government programs in the cross hairs of deficit hawks, says a former deputy director of what is now the Agency for Healthcare Research and Quality (AHRQ) when it launched NGC in the mid-1990s. The chorus of groups that support NGC and, in a broader context, AHRQ, has grown since the shutdown. But where were they before? "I'm sure you've heard the old Washington adage that if you're not at the table, you're on the menu. When resources are tight, if you don't have very loud and consistent champions arguing for you, then you miss out," says Lisa Simpson, MD, president and CEO of Academy Health and deputy director at AHRQ from 1996 to 2002. "It's important to speak up loudly," she adds. Academy Health, a not-for-profit, membership-based health services research and policy organization, hosts the advocacy group Friends of AHRQ.
ECRI Institute has to figure out creative ways to raise money to fund its work, says Karen M. Schoelles, MD, an official at the organization.
NGC may just be the appetizer. AHRQ has been on the GOP's menu for some time, and the Trump administration has proposed eliminating it next year and merging its functions into the National Institutes of Health.
AHRQ grew out of the former Agency for Health Care Policy and Research. Its mission is to "produce evidence to make health care safer, higher quality, more accessible, equitable, and affordable." What AHRQ actually has done may best explain its function. The agency recently reported that its efforts to reduce hospital-­acquired conditions, such as adverse drug events and injuries from falls, helped prevent an estimated 8,000 deaths, saved $2.9 billion and avoided 350,000 hospital-acquired conditions from 2014 to 2016.
NGC, which before it was shuttered could be found at www. guideline.gov, represented a tiny fraction—$1.2 million—of AHRQ's $434 million budget. NGC provided ready access to the clinical guidelines published by a variety of medical organizations and journals. The clearinghouse also produced some original content, including comparisons of differing guidelines and analyses of their effectiveness. AHRQ reported the website got about 200,000 visitors a month.
NGC played a pivotal role in the creation of guidelines, too, say principals from organizations that oversee the writing of guidelines. "NGC fills a critical role in guideline development by providing access to evidence-based guidelines that may be buried within peer-­reviewed journals that frequently require subscription," says Helen Burstin, MD, executive vice president and CEO of the Council of Medical Specialty Societies.
Ana Maria Lopez, president of the American College of Physicians, says her organization's guidance statements are based on review of other guidelines and that "NGC was the first place we would search to find the guidelines."
Life in the cross hairs
But AHRQ has had an unfriendly history with congressional Republicans, who've targeted the agency ever since the mid-'90s. Back then, as the Sunlight Foundation reports, when AHRQ's predecessor agency, the Agency for Health Care Policy and Research, endorsed nonsurgical interventions for back pain, the North American Spine Society, a trade group for spine surgeons, waged a campaign that caused significant funding cutbacks to the agency. Since then, Republicans have targeted the agency, citing its work as duplicative of what the NIH and other government agencies could do.
In 2012, a key House subcommittee controlled by Republicans voted to eliminate AHRQ, but that failed thanks to good old Washington gridlock. The same House subcommittee tried again in 2015 to eliminate AHRQ, but the agency survived with an 8% cut instead. A year later, a Senate Appropriations committee cut AHRQ's budget $40 million over two years. AHRQ had to cut somewhere; the $1.2 million it spent a year on NGC was one of those cuts.
What's next for NGC
Karen M. Schoelles, MD, director of the ECRI division that managed NGC, says the organization is committed to carrying on its work but has to figure out how to pay for it. "We don't have an endowment, so we have to have a way to fund it because it is labor-intensive work," Schoelles says. The organization is working on a model to charge educational institutions and large health systems for access and eventually add individual subscriptions, Schoelles says. ECRI is also exploring other funding options to, at least, get the site off the ground. She says it's too early to tell if the post-AHRQ iteration will have the free, universal access that NGC had.
More importantly for ECRI is to continue providing those summaries, Schoelles says. The existential threat had people singing NGC's praises but as a clearinghouse it sometimes muddied the waters with a multitude of guidelines that seemingly provided conflicting guidance. "Guidelines produced by different specialties are almost inevitably going to have some areas of conflict because they bring certain biases to the work; our goal is, once we get the site up and running, to start doing comparison across guidelines," Schoelles says. That deeper dive would look at, among other factors, the quality of the process behind drafting of guidelines.
ECRI will have to contend with obtaining copyrights, too. AHRQ says it does not own the copyrights on the information that was on NGC; the multiple guideline developers do.
ECRI is also looking at ways of improving the NGC. "We think that things could be presented more simply; we think that some things would be suitable for graphics, just to make it more user-friendly," Schoelles says. Another goal is to develop content for specific audiences, like nurses.
"Eventually, we want to be able to take the recommendation statements that we think are coming from high-quality guidelines and translate them into clinical pathways and also tools for clinical decision support that could be integrated into electronic health records—but that's longer term," Schoelles says.
Taking the guideline clearinghouse out from under the umbrella of the federal government can also have an upside. Says Schoelles, "The advantage to not being funded by the government is that we're going to be able to be more responsive to user needs and requests, because it's more cumbersome when you're under government website rules and security; it takes a long time to make any changes." On the other hand, there is a potential downside: Not being funded by the federal government may mean having to charge for the service and scrambling for funding from other sources.
Solving the funding issue will determine if this bird flies again.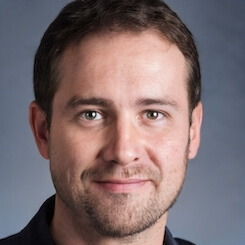 Paul Lendner ist ein praktizierender Experte im Bereich Gesundheit, Medizin und Fitness. Er schreibt bereits seit über 5 Jahren für das Managed Care Mag. Mit seinen Artikeln, die einen einzigartigen Expertenstatus nachweisen, liefert er unseren Lesern nicht nur Mehrwert, sondern auch Hilfestellung bei ihren Problemen.