The TNF inhibitors have ruled the roost, and Humira is the top selling drug in the world. But the interleukin inhibitors are challenging TNF inhibitor hegemony.
A paradigm shift is underway in the treatment of psoriasis. Two newer classes of biologics, the interleukin 23 (IL-23) and interleukin 17 (IL-17) inhibitors are challenging the longstanding supremacy of tumor necrosis factor (TNF) inhibitors like Humira (adalimumab), Enbrel (etanercept), and Remicade (infliximab). The innovative agents bring new mechanisms of action and superior results in clearing the ugly patches of scaly skin that characterize psoriasis, keeping skin clear longer, and working for patients who were considered nonresponders.
The IL-23 inhibitors include Stelara (ustekinumab), Tremfya (guselkumab), Ilumya (tildrakizumab-asmn) and Skyrizi (risankizumab-rzaa) while the IL-17 inhibitors include Cosentyx (secukinumab), Taltz (ixekizumab) and Siliq (brodalumab). A growing number of head-to-head trials are showing that the IL inhibitors are superior to the TNF inhibitors, although the results must be viewed with some caution because much of the research has been funded by manufacturers.
IL-23s vs. TNF inhibitors
Manufacturers of the IL-23 inhibitors have been particularly aggressive in trying to differentiate their wares from the TNF inhibitors. In Janssen's VOYAGE 1 study, for example, Tremfya was matched up against Humira. At the end of 48 weeks, 76.3% of Tremfya patients achieved PASI 90 compared to 47.9% of Humira patients. The PASI 90 stands for psoriasis area and severity index 90, a standard outcome measure in psoriasis clinical trials that means there has been a 90% improvement in skin plaque.
In another trial, Sun Pharmaceuticals put its IL-23 inhibitor, Ilumya, up against Enbrel in the reSURFACE 2 trial. The results showed 61% of Ilumya patients achieved a PASI 75 score at Week 12 compared with 48% of Enbrel patients.
Perhaps the most interesting study aimed at knocking off the TNF inhibitors from their perch was funded by Abbvie, which markets both Humira, the leading TNF inhibitor, by sales revenues, for psoriasis (and, in fact, the leading drug overall with sales approaching $20 billion) and the newest IL-23 inhibitor, Skyrizi. Results from the study, called IMMvent, showed a solid advantage of Skyrizi over Humira. At Week 16, 72% of Skyrizi patients achieved PASI 90, compared with 47% of Humira patients. Then, in a continuation phase, Skyrizi added another blow. Patients who had a partial response to Humira with PASI scores between 50% and 90% were re-randomized to Skyrizi or continued with Humira. At the end of 44 weeks, two thirds of the Humira patients who switched to Skyrizi achieved PASI 90 compared with 21% of patients who stayed on Humira.
Drug manufacturers usually don't pit their own products against each other; one is bound to come out of them a loser. So why would Abbvie take this risk? The company may be looking down the road—and at the prospect of the long-talked, little-realized (at least in this country) competition from biosimilars. Skyrizi could help Abbvie shore up its revenue stream from autoimmune disease treatment as biosimilar competition to Humira heats up in Europe and eventually comes to the U.S.
IL-23 vs. IL-17
The IL-23 and IL-17 inhibitors have good safety records, with upper respiratory infections, diarrhea, and nausea being the most common adverse events. But with the exception of Stelara, they have been on the market only since 2015, so they lack the strong track record that only comes with long-term use and large patient populations. Also, one of them, Valeant's Siliq, does have a black box warning and a risk evaluation and mitigaton strategy (REMS) program for suicidal ideation and behavior.
Meanwhile the IL-23 and IL-17 inhibitors are in competition against each other, not just with the TNF inhibitors. In two studies, ultIMMa-1 and ultIMMa-2, Abbvie pit its newcomer IL-23, Skyrizi, against Janssen's veteran Stelara. After 16 weeks, 75% of Skyrizi patients achieved a PASI 90 response compared to 42% for Stelara. Stelara's mechanism of action is a bit of hybrid of inhibition of IL-23 and another cytokine, IL-12. Research has shown that IL-23 inhibition by itself may be the preferred pathway in psoriasis.
The ECLIPSE trial tested Tremfya, an IL-23 inhibitor, against Novartis's Cosentyx. The study included 1,048 patients with plaque averaging 24% of patients' body surface area. At 48 weeks, 85% of Tremfya patients achieved PASI 90 compared to 70% of those in the Cosentyx group, so it was a win for Tremfya, although not a landslide victory.
In August 2019, Laura Sawyer and her colleagues at Symmetron Limited, a British health economics consulting company, reported the results of a systematic review of all the IL-23s and IL-17s in PLOS One. Their study, which was funded by Leo Pharma, a Danish company that has several skin disease drugs in development, comprised 77 trials that included close to 35,000 patients. They found that among the IL-23 inhibitors, Tremfya and Skyrizi were more efficacious than Ilumya and Stelara. All of the IL-17s also beat Ilumya and Stelara.
Among the IL-17 inhibitors, Siliq and Taltz were more efficacious than Cosentyx. Skyrizi was also more effective than Cosentyx.
The overall conclusion from Sawyer and her coauthors is that Tremfya and Skyrizi from the IL-23 inhibitor class and Siliq and Taltz from among the IL-17 inhibitors have the best short-term efficacy. At the end of the day, the top IL-23 inhibitors and the top IL-17 inhibitors came out about equal.
"There is more variation in clinical outcome measures within each of these classes, than there is across them," notes Steven Feldman, MD, of Wake Forest School of Medicine and the the author of UptoDate's article on psoriasis.
IL-23 inhibitors may have a competitive edge, says Steven Feldman, MD, of Wake Forest School of Medicine.
In both classes the newer products are superior to the first-in class agents: Among the IL-17 inhibitors, Taltz and Siliq are better than first-in-class Cosentyx. Among the IL-23s, Tremfya and Skyrizi, the relative newcomers, are clearly better than Stelara.
There's always some inertia in clinical practice for good reason and not. But a few observers see a shift toward the IL-inhibitors in psoriasis treatment. "The TNF inhibitors are clearly in a downtrend as dermatologists become more comfortable with the new alternatives," says Lynn Price of Spherix Global Insights, a pharma market research agency. The company surveys U.S. and international physicians about their prescribing patterns for autoimmune and other diseases.
Lynn Price of Spherix Global Insights says the newer IL-inhibitors are coming on strong.
"Stelara and Cosentyx are the first-in-class drugs and the sales leaders, but in each class the newer drugs are taking market share in psoriasis," observes Price.
Taltz's market share is growing rapidly among the IL-17 inhibitors, and Skyrizi, which was approved by the FDA in April, has had a particularly strong launch, she says.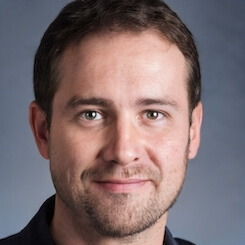 Paul Lendner ist ein praktizierender Experte im Bereich Gesundheit, Medizin und Fitness. Er schreibt bereits seit über 5 Jahren für das Managed Care Mag. Mit seinen Artikeln, die einen einzigartigen Expertenstatus nachweisen, liefert er unseren Lesern nicht nur Mehrwert, sondern auch Hilfestellung bei ihren Problemen.