When Tim Stezzi and Tim Search launched Managed Care in 1992, the backlash against its eponym was in full swing. Hundreds of bills had been introduced in state legislatures the year before to curb the perceived excesses. Utilization review was being questioned, gatekeeping disparaged.
"It was a story to be told, right?" says Stezzi. "I think any good editor will tell you that."
Stezzi and Search also saw a business opportunity in managed care, seized it, and created a publication that outpaced its rivals and stayed in operation for the better part of three decades. For years, trade publications and pharmaceutical advertising had zeroed in on physicians and hospitals. "The Tims" understood the emergence of a new and separate managed care market for pharmaceuticals—the payers who increasingly influenced access to therapies.
Advertisers needed to get their products noticed by the growing number of medical and pharmacy directors; in those days, ads in a niche print publication were the best way to do that. And there was hunger for strong editorial content that could explain and examine the phenome­non of managed care in an engaging, unbiased way.
"The managed care companies, the Aetnas of the world, the Humanas of the world, were building formularies and were getting more and more sway," says Stezzi. "And the pharma companies had to develop a strategy to speak to these people."
Stezzi had risen to become the national sales manager at Medical Economics and had hired Search for a sales position. Stezzi says he pitched the idea of a publication targeting the managed care audience and advertising segment to the leaders at Medical Economics. Their no-go prompted Stezzi, at age 44, to strike out on his own. In 1991, he founded Stezzi Communications and persuaded Search to join him. It was a risk for 33-year-old Search and his young family, but maybe not as big a one as you might think, he explains. He had a RPh degree and figured he would always be employable. In fact, in the early years, Search worked as a pharmacist at Rite Aid on the weekends.
Publishing wasn't Stezzi and Search's first move. They went into patient education, producing 10-minute cassette tapes that explained diseases and their treatment. The idea was that patients would pop the cassette into the player in their car on the drive home after the doctor's appointment. They hired voice-over professionals to make the recordings. Stezzi and Search edited the scripts, which were approved by the sponsors. But, says Search, the marketing muscle of other companies in the patient-education business was just too much to contend with.
The first issue of Managed Care came out in April 1992. Carroll Dowden, a former editor of Medical Economics, was the editor and Philip Denlinger, who had worked for Dowden's company, was the designer. Strong cover design by Denlinger, who was the design director of Managed Care throughout its 28-year history, became an important part of the publication's brand.
"Publications I like, I look at the cover. A bottle of wine, if it has a great-looking label, I am drawn to it," Stezzi says. "To be successful, you had to break through," says Search, and Managed Care's vivid cover design was a way of breaking through. The emphasis on the covers made the monthly cover meetings high-stakes, sometimes emotional, affairs. "Philip and John [Marcille, the longtime editor] will tell you that we had many knockdown, dragout fights over covers," says Stezzi.
At first, Stezzi and Search aimed for a large circulation of just over 70,000, and the initial target audience was physicians; the tagline under the Managed Care title was "A Guide for Physicians." But Search says one reason why they were successful is that they "evolved with the market" and realized physicians weren't necessarily the target audience. They tried a split run for a while, one half for physicians and the other, managed care executives. They also started a second publication aimed at pharmacy executives, but before long Managed Care Pharmacy Practice was folded into Managed Care. Later, Stezzi and Search launched Biotechnology Healthcare to tap into the biologics market. After several years, it was also absorbed by the mainstay, Managed Care.
In the late '90s, Managed Care started to haul in the No. 1 ranking in readership surveys in several categories. Advertisers took note. Wallets opened. Page counts increased. Some issues were more than 150 pages—and they were brimming with ads. The September 1997 issue clocked out at 168 pages. Mike Dalzell, now a senior contributing editor, has a clear memory of that issue because it was only his second day on the job as a senior editor, and it took all night to put the issue to bed.
"I got home at 6:30 a.m.," Dalzell says. "When I got home, my wife said, 'you made a very, very bad decision'—referring to my choice of employer. But we had fun on those all-nighters, and I've always said I made a very, very good choice coming to Stezzi Communications. It's the best job I've ever had."
In 1999, Stezzi and Search sold their company to MediMedia Managed Markets. Stezzi became a consultant to MediMedia, although he returned as a full-time employee and business partner of Search's to launch and oversee Biotechnology Healthcare. MediMedia acquired Pharmacy & Therapeutics in 2002, creating a successful pairing of a "magaziney" publication with a more traditional peer-reviewed journal. Maureen Liberti was the publisher overseeing both of them, starting in 2011. Search became president of the pharmaceutical side of MediMedia's businesses. In 2015, MediMedia was acquired by ICON plc, a clinical research organization.
Stezzi had a slightly larger ownership stake in his namesake company than Search, but both men describe their partnership as one of equals and, given the often fractious nature of business partnerships, remarkably amicable. "We were very much alike," says Search. "It was never about personality or ego. It was always about doing the right thing." Search says the division of labor was neither exact nor absolute but that he tended to be more involved in publishing and sales, Stezzi, more in the business and administrative aspects.
"If we succeeded, we were doing it together," says Search. "If we failed, we were doing it together."
Stezzi concedes that the workload was almost too much for the small staff but "we treated them like adults. We were not sticklers. If they worked late closing the magazine and didn't get in until 10 in the morning the next day, that was OK. If they needed a day, they would take a day." There were Christmas parties and bonuses, even in the lean years. "We helped pay a lot of mortgage payments," says Stezzi.
But Stezzi says the thing that he is proudest of "is that the folks we hired and brought on were with us a good 10 to 20 years." And sometimes longer.
In addition to Denlinger, the long-timers included Waneta Peart, the office manager and Stezzi's first hire; Marcille, who was editor for 18 years; Frank Diamond, who was with the publication for more than 21 years, most of them as managing editor; and Scott MacDonald, who was sales manager for about 15 years.
Early on, Patrick Mullen succeeded Dowden in the editor's chair. Tim Kelley, now a senior contributing editor, came after Mullen and before Marcille. Dalzell, after stints as the senior and then managing editor of Managed Care, was the editor of Biotechnology Healthcare.
The shuttering of a publication, however sad it might be, is hardly shocking these days. Condolences are expressed, but people quickly move on. As Search notes, the portion of pharmaceutical advertising budgets earmarked for print publications has dwindled. Costs can be reduced by only so much, especially in a small publishing operation. Search says he and Stezzi succeeded by staying nimble, but "light on your feet" only goes so far when the fundamental economics change.
"I'm very sad to hear that they're closing Managed Care, but I guess 28 years is a good run for any publication," Stezzi wrote in an email.
What he said.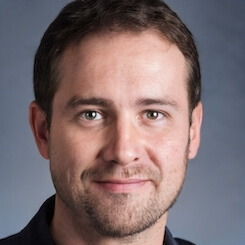 Paul Lendner ist ein praktizierender Experte im Bereich Gesundheit, Medizin und Fitness. Er schreibt bereits seit über 5 Jahren für das Managed Care Mag. Mit seinen Artikeln, die einen einzigartigen Expertenstatus nachweisen, liefert er unseren Lesern nicht nur Mehrwert, sondern auch Hilfestellung bei ihren Problemen.