Spending for health care per month per enrollee is 9% to 30% lower in Medicare Advantage (MA) than in traditional fee-for-service Medicare, according to Vilsa Curto of Harvard's T.H. Chan School of Public Health and colleagues from MIT and Stanford University.
Their study, scheduled to be published in April 2019 in the American Economic Journal: Applied Economics, compares claims data from both programs. They look at MA plans operated by Aetna, Humana, and UnitedHealthcare in 2010. Together, the insurers cover almost 40% of MA enrollees. (The data were collected by the Health Care Cost Institute.)
MA plans bid against a benchmark determined by the government that's based on how much it costs to care for fee-for-service beneficiaries in a county. But some experts argue that the benchmark doesn't really have anything to do with how much plans cost. The study states that "the revenue of the MA plans we observe is 30% higher than the payments they make for their enrollees' health care. If this applied to the entire MA population in 2010 (including those outside our sample), it would imply $21 billion in annual (2010) revenue for MA insurers in excess of their spending on health care claims."
In a posting on the Health Affairs blog, Robert Coulam of Simmons University and Roger Feldman and Bryan Dowd, both of the University of Minnesota, argue that this and other studies underscore a need to allow MA and traditional fee-for-service Medicare to compete.
According to the three, fee-forservice Medicare should be part of a bidding process and its bid, along with MA bids, should set the benchmark. "Fee-for-service Medicare's price would be compared to the prices of MA alternatives, giving beneficiaries a price signal they now lack in choosing between the two types of plans," Coulam, Feldman, and Dowd argue. "In a competitive bidding system, if fee-for-service Medicare were more expensive in a given area, beneficiaries would have to pay an additional premium for the extra cost."
The 9% to 30% range that Curto and colleagues find in their forthcoming study reflects what happens when researchers make certain adjustments.
Prices appear to be similar for both MA and traditional Medicare. To illustrate this point, Curto and colleagues said they compared the price of admission for a particular ailment at a particular hospital. In that instance, average prices in MA are 1.1% higher than in traditional Medicare.
MA beneficiaries discharged from a hospital are much more likely than beneficiaries who stick with traditional Medicare to be sent home rather than to an acute care facility, according to Curto and her colleagues. MA and traditional Medicare beneficiaries go to primary care physicians at about the same rate, but traditional beneficiaries see specialists at a much higher rate. All in all, the lower spending on health care in MA reflects lower utilization, they found. "Lower utilization in MA appears both for services where there are concerns about overuse, such as diagnostic testing and imaging, as well as for services where there are concerns about underuse, such as preventive care," the study states. This all adds up to a "cautionary tale on the bluntness of policy instruments in the health care sector," say the researchers.
Opioids Killing More Children
The pediatric opioid-related mortality rate increased 268% between 1999 and 2016, according to a study published in JAMA Network Open by Yale researchers.
Prescription and illicit opioid poisonings totaled 8,986 in that 17- year period, with 7,921 deaths (88%) among those aged 15 to 19. Among people in their late teens, 3,050 deaths (39%) involved one or more other substances, such as alcohol, antidepressants, cocaine, and benzodiazepines.
"What began more than two decades ago as a public health problem primarily among young and middle-aged white males is now an epidemic of prescription and illicit opioid abuse that is taking a toll on all segments of U.S. society, including the pediatric population," according to lead author Julie R. Gaither and her colleagues. "Millions of children and adolescents are now routinely exposed in their homes, schools, and communities to these potent and addictive drugs."
For all those under 20, 7,263 deaths (81%) were unintentional, 445 (5%) were suicides, and 219 (2%) were homicides. For those aged 15 to 19, 6,755 (85%) were unintentional, and 381 (5%) were suicides.
For children younger than age 5, 230 (38%) of the overdose deaths were unintentional and 148 (25%) were homicides. The manner of death could not be determined in 227 (38%) of the cases.
"The underrecognition of the risks that prescription and illicit opioids pose to children and adolescents is reflected in the current policies and practices in place in the United States today," the study states. "Of the hundreds of state and federal initiatives enacted to contain the opioid crisis, nearly all focus on adults."
The researchers mention the lack of childproof packaging for longacting opioids that can harm small children with even minimal exposure. Suboxone (the combination form of buprenorphine and naloxone), a medication used to treat opioid addiction, and Duragesic (the transdermal pain patch of fentanyl), come in foil wrappers that can be easily opened, they point out.
Even when these concerns appear to be addressed, the solution seems questionable. Suboxone, for instance, is no longer sold as a pill. Good. But now it comes in "brightly colored film strips." Not so good.
"These findings suggest that the opioid epidemic is likely to remain a growing public health problem in the young unless legislators, public health officials, clinicians, and parents take a wider view of the opioid crisis and implement protective measures that are pediatric specific and family centered," say Gaither and colleagues.
Fewer People With Diabetes Hospitalized For Heart Failure
Clinicians should become more aware of the dangers of heart failure in patients with type 1 diabetes where "this risk is underappreciated," according to a study published in the Dec. 11, 2018, issue of Circulation. It was a large study, taking in nearly the entire adult population of Scotland aged 30 or older—about 3.5 million people. Researchers with the University of Glasgow looked at hospitalizations for heart failure for that population from 2004 to 2013.
The rate of hospitalization for heart failure for diabetes patients actually fell from 2004 through most of 2012, according to the study. Rates for people with type 2 diabetes and those without diabetes were similar. There was some evidence of a more rapid decline in people with type 1 diabetes, in whom the average decrease was 2.2% per calendar year faster than in people without diabetes. However, "notwithstanding any temporal decrease in absolute rates, the rate ratios for heart failure hospitalization remained large throughout the study period for both types of diabetes mellitus," the study state
Briefly Noted
The Pancreatic Islet Cell Transplant Program at Penn Medicine in Philadelphia is a small study that packs a lot of promise for a certain sort of type 1 diabetes patient who experiences hypoglycemic events without the usual warning signs, such as tremors, sweating, or heart palpitations. Penn was chosen in 2004 to be one of five centers to run a federally sponsored phase 3 clinical trial of pancreatic islet transplantation—a procedure that could be used in some cases instead of transplanting an entire pancreas. In the islet transplantation, cells from a deceased donor are infused into the liver and immediately begin to produce insulin. Eleven patients received the transplantations between 2008 and 2014, and more than half were able to stop insulin after the first transplant. Ali Naji, MD, the program's director, tells the Philadelphia Inquirer that "based on our successful trials, we are applying to receive a biologic license application from the FDA, which will allow us to do the transplant at Penn and have insurance companies pay for it."… Employers this year will try new approaches to health care coverage, reports the Wall Street Journal. Businesses are beginning to realize that just passing on more of the cost to employees in the form of higher deductibles and copayments just isn't enough to slow their heath care cost trends. "There are a number of strategies in play," the newspaper reports. "Some organizations are bypassing insurers and negotiating deals with hospitals directly. A growing number are offering their own clinics. And some are launching new efforts to change how they pay for drugs, an area that has left many employers frustrated in the past."… In yet another example how the health care system is beginning to deal with the social determinants of health, Lankenau Hospital outside of Philadelphia recently wrapped up a pilot program in which medical students delivered fresh produce from the hospital's Deaver Wellness Farm to some city residents, reports NPR affiliate WHYY. The food is only one aspect of the outreach effort. "Students would ask about the challenges patients faced, whether it was child care, transportation, employment, or food insecurity," WHYY reports. It was a small pilot, involving just 24 patients who'd visited the hospital's emergency department 11 or more times in the last year.… Poor health literacy leads to patients not opting to get some preventive care because they believe that they'd have to pay for it, according to a study published in JAMA Network Open. Researchers looked at 506 insured adults, grading them on a 0-to-84 scale, with a lower number meaning less health literacy. Every 12-point increase equaled a 39% lower likelihood that people would delay getting such things as vaccinations and cancer screenings.… In an effort to lower avoidable hospital admissions for nursing home residents, CMS is brandishing both the carrot and the stick, Kaiser Health News reports. The agency lowered a year's worth of payments to nearly 11,000 nursing homes, while giving bonuses to nearly 4,000 others. As KHN reports, it is "financially tempting" for nursing homes to discharge people too quickly because Medicare fully covers only the first 20 days of a stay and generally stops paying anything after 100 days.… A riveting account of how one cesarean section was avoided by the Team Birth Project highlights one approach to something that's been a problem for years. About one in three American babies are born via C-section—26% of those to healthy women with low-risk pregnancies. That's well above the 10%–15% that the World Health Organization says should be the desired overall C-section rate for all women. Since South Shore Hospital in Wey-mouth, Mass., began using the Team Birth Project four months ago, the hospital's primary, low-risk C-section rate dropped from 31% to 27%, reports Kaiser Health News. The Team Birth Project was developed at Atul Gawande's Ariadne Labs. Gawande made headlines last year when he was picked to head the Amazon–Berkshire Hathaway–J.P. Morgan Chase effort to make health care delivery more efficient.… In a move that's expected to expand insurance coverage for an HIV prevention pill, often known as PrEP, the U.S. Preventive Services Task Force recently issued a draft recommendation that doctors should encourage patients at high risk of contracting HIV to take Truvada. The task force estimates that 1.2 million people in the U.S. are currently eligible for PrEP. James Krellenstein, a founding member of the Prevention of HIV Action Group at ACT UP/New York, tells Stat that the task force's recommendation could be a sea change in HIV/AIDS prevention. If the task force makes the recommendation final, then "all insurance companies are going to be required to cover PrEP and they won't be able to [impose] any cost sharing," says Krellenstein.… Diabetes and obesity rates rose in every state between 2008–2009 and 2016–2017, according to the Gallup- Sharecare Well-Being Index. During that time period, the national rates of adults with diabetes rose from 10.8% to 11.5%, meaning that 1.7 million more Americans have diabetes today than would have been the case if the rates had not gone up.… Here's the cost-sharing problem in a nutshell from the physician's point of view: "It's harder to collect from the patient than it is from the insurance [company]," says Amy Derick, MD, a doctor who heads a dermatology practice outside Chicago. It's a complaint more physicians voice as health plans shift more of the cost of insurance coverage to beneficiaries in the form of out-of-pocket costs, Bloomberg reports. Patients are often reluctant to reach into those pockets, and in many cases, do not have the ability to afford their cost share.… Hospitals need to be redesigned with an eye on their largest demographic of patients—the elderly— argues Louise Aronson, MD, a professor of geriatrics at the University of California–San Francisco in an opinion piece in Stat. "Old people end up in old buildings," Aronson writes. "That usually means long walks down halls without railings or chairs with arms for rest stops. It means signs that are hard to read until you are right under them. It means a one-size-fits-all approach to both facilities and care that doesn't acknowledge that the needs, preferences, and realities of a 75- or 95-year-old with a medical condition might differ from those of a 35- or 55-year-old with the same thing."… Men in construction and extraction jobs and women in the arts, design, and entertainment, sports, and media are most at risk of suicide, according to a study in the the CDC's Morbidity and Mortality Weekly Report. Researchers looked at occupations of about 22,000 working-age Americans who died between 2012 and 2015. "A better understanding of how suicides are distributed by occupational group might help inform prevention programs and policies," the study states. "Because many adults spend a substantial amount of their time at work, the workplace is an important but underutilized location for suicide prevention."… Some of the social determinants of health will be covered by 273 of the approximately 3,700 MA plans across the country, Kaiser Health News reports. The 1.5 million beneficiaries (about 7% of MA members) will be offered such services as home-delivered meals, transportation to medical appointments, and air conditioners (for asthma sufferers). HHS Secretary Alex Azar said that he's considering ways to supply public housing for Medicare and Medicaid beneficiaries.… A predictive analytic tool helped reduce sepsis mortality at the North Oaks Health System in suburban New Orleans by 18%. The tool, called the Clinical Care Advisory (CCA), points out which patients may be susceptible to sepsis by using data culled from Epic electronic health records, reports Health IT Analytics. The CCA scans the patient's health information every 15 minutes and monitors over 80 data points to develop a sepsis risk score. "If the patient's score reaches a certain threshold," says Health IT Analytics, "clinicians receive a warning that a patient is at high risk of becoming septic."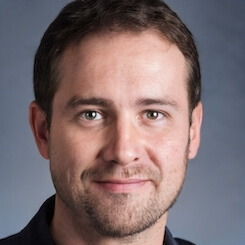 Paul Lendner ist ein praktizierender Experte im Bereich Gesundheit, Medizin und Fitness. Er schreibt bereits seit über 5 Jahren für das Managed Care Mag. Mit seinen Artikeln, die einen einzigartigen Expertenstatus nachweisen, liefert er unseren Lesern nicht nur Mehrwert, sondern auch Hilfestellung bei ihren Problemen.