The usual rulemaking process was circumvented by CMS, giving MA plans the OK to implement prior authorization and step therapy, says John Thompson, MD, of the American Society of Retina Specialists.
Ophthalmologist John Thompson, MD, worries what would happen if a patient with age-related macular degeneration who's had a stroke comes into his Baltimore office and needs an eye injection to preserve her sight. He believes there's enough evidence to suggest a $2,000 drug is best for patients who've had a stroke, but he's concerned that if that patient has Medicare Advantage (MA), the plan would require him to start with an off-label drug that costs $50 and which a multitude of studies and formulary committees have found to be just as safe and effective.
Welcome to the hypothetical scenarios physicians are fretting over since CMS Administrator Seema Verma issued a memo in August that gave MA plans the green light to implement prior authorization and step therapy—also known as "fail first"—for Part B drugs starting January 1. The idea is to let the plans use their Part D P&T committees to establish protocols that would designate first-line—and presumably lower-cost—Part B drugs.
Step therapy is common in commercial insurance but new to MA. Insurers defend it as an evidence-based way to put some guardrails on ill-advised, costly prescribing. Appeal processes, they say, ensure that patients are not denied the medication they need.
Practitioners, medical societies, and drugmakers complain, though, that Verma's guidance is vague, gives plans too much latitude in dictating step edits, and runs roughshod over physician discretion and decision making. In September, more than 90 medical societies sent CMS a letter objecting to the step edits.
MA plans, meanwhile, are ready to embrace the idea. Michael Anderson, chief pharmacy officer for UnitedHealthcare's Medicare business, said in a news release, "Expanding the use of step therapy is a positive step toward lowering prescription prices for Medicare beneficiaries." Some health policy analysts say it could encourage drugmakers to be more aggressive in negotiating discounts with pharmacy benefit managers in order to get their drugs on the first step.
This decision could yet be the subject of a court battle. Verma's memo rescinded a 2012 Obama administration memo that stated step therapy, among other restrictions on Part B drugs for MA plans, is not permitted unless "original Medicare" also allows it.
MA plans designing step therapy programs can take three "must-dos" from Verma's August guidance memo. They must a) disclose to beneficiaries before they sign up that Part B drugs may be subject to step edits, although they do not necessarily have to specify which drugs; b) provide patient care coordination; and c) share savings from step edits with patients in the form of noncash rewards, presumably something like gift cards or credits for other services. The reward must equal at least half the amount saved on average per patient.
Her critics say Verma's decision to allow the step edits circumvented the usual rulemaking process. "This memo from August just came out of the blue and it didn't get adequate discussion from medical organizations about what's wrong with that approach," says Thompson, who's also former president of the American Society of Retina Specialists and now chair of its council on health policy.
In November 2018, CMS eventually did publish proposed step edit rules, but they aren't scheduled to go into effect till 2020.
The shared savings in Verma's August memo may seem like a good deal for beneficiaries but Thompson sees it as possibly luring patients into accepting less-than-effective treatment.
Theoretically, for example, says Thompson, the shared savings could mean a reward of around $900 per dose for a patient with age-related macular degeneration receiving an eye injection of off-label Avastin, the cancer drug that costs about $50 when repackaged for the eye, whereas the two FDA-approved agents cost about $2,000 per dose. (According to Open-PaymentsData.CMS.gov, Thompson received around $8,500 in 2017 from Genentech, which makes both Avastin and Lucentis, one of the two $2,000 drugs.) A patient who should get the more expensive drug to preserve her or his vision may elect to stay with the cheaper drug for the reward, says Thompson: "It creates a very perverse incentive that we think is ripe for abuse." A survey of retina ophthalmologists last year found 60% of them start patients on off-label Avastin anyway. "Less than 50% of patients get the more expensive drugs," he says. The proposed rules for 2020 would give plans the option to offer rewards.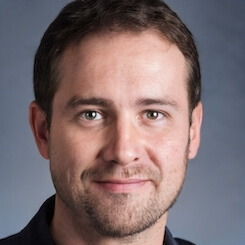 Paul Lendner ist ein praktizierender Experte im Bereich Gesundheit, Medizin und Fitness. Er schreibt bereits seit über 5 Jahren für das Managed Care Mag. Mit seinen Artikeln, die einen einzigartigen Expertenstatus nachweisen, liefert er unseren Lesern nicht nur Mehrwert, sondern auch Hilfestellung bei ihren Problemen.