Physician practice management companies are becoming more powerful — they're the "next big thing" in the field of managed care. PPMs seem to make good partners for managed care companies, but might they also be treading on health plans' turf?
It sounds an awful lot like what HMOs are supposed to do: realize economies of scale, use covered lives to drive hard bargains, inject some reality into disease management and, perhaps most impressively, get physicians to practice high-caliber medicine while also keeping an eye on how much that care costs.
All of the above — and then some — is what physician practice management companies claim to do these days. The verdict is still out — and will be for several years — on whether PPMs can sustain these miracles. But there is no doubt that physician practice management is hot, enjoying the buzz of being the "next big thing" in field of managed care.
"In the past three years, it has absolutely exploded," says Pamela DeSmidt, managing partner of Decision Support, a health industry research and analysis firm in Fairfax, Va. Certainly, Wall Street has noticed. Stock prices of large, publicly traded PPMs have been ascendant as their revenues have grown in spectacular leaps of 100 percent or more, often through aggressive acquisition strategies. The contrast is striking when compared to the relatively poor performance of HMO stocks, led by the nosedive of Oxford Health Plans. The momentum behind PPMs only seemed to get stronger the day before Halloween with the announced merger of Nashville, Tenn.-based PhyCor Inc. and Birmingham, Ala.-based MedPartners Inc., the nation's two largest PPMs. The result is a mega-PPM affiliated with about 35,000 physicians, or about 5 percent of the nation's total.
To hear PPM executives tell it, their companies assume responsibility for much of what bedevils HMOs, leaving the managed care companies to do what they do best — function as insurers. Managing physicians and the way they practice medicine has been compared to herding cats. PPMs say they can do a better job than HMOs because of what PPMs do — take over the day-to-day management, as opposed to policing practices from the outside, and because of who they have doing it — fellow physicians.
"Doctors don't respond well to suits. They respond to doctors. They don't want to be told how to practice medicine by an M.B.A.," says Paul Keckley, vice president for strategic development for PhyCor.
The reaction from HMOs is mixed and seems to depend on how vested the company is in the nitty-gritty of medical management. Folks at Aetna U.S. Healthcare do business with and sing the praises of PPMs. In June, the company signed contracts with both MedPartners and FPA Medical Management Inc., the large, San Diego-based PPM. Robyn Walsh, the senior vice president of Aetna U.S. Healthcare in charge of negotiating provider contracts, says the companies have compatible, not competing, goals: "They want patients. We want members."
Hooking up with PPMs was one way her company could quickly assemble a national network of physicians. And to nip in the bud any temptation to compete, the 10-year contracts include explicit provisions "not to do each other's business," says Walsh. Under the contract, FPA and MedPartners won't turn around and hang out shingles as HMOs and Aetna U.S. Healthcare won't operate or own provider groups.
At Harvard Pilgrim Health Care, a more "traditional" organization that has roots both as a staff- and independent practice association-model HMO, the attitude is much more circumspect.
Patrick Mattingly, M.D., senior vice president for planning and development, notes that "our entire background is as a physician management company." PPMs may have real value for some physician groups needing administrative know-how and the kind of management discipline an outside company can bring. And, says Mattingly, if PPMs mean physicians run a tighter ship, that will benefit HMOs: "From our perspective, the more good physician organizations we can partner with, the better." But he rejects that idea of a PPM taking over the medical management function of Harvard Pilgrim. "We are not interested in PPMs doing that work for us. We have already invested time and money and twenty to thirty years developing medical management expertise."
Friend or foe?
Overall, DeSmidt sees PPMs as a blessing for HMOs as PPMs consolidate physician practices and run them more efficiently. So far, PPMs' interest has been managing and buying practices, she says, not turning themselves into HMOs.
DeSmidt says one exception is The Company Doctor in Irving, Texas (which on Dec. 17 announced that it had agreed to be acquired by HealthSouth Corp.), an occupational medicine PPM that contracts directly with large employers such as Atlantic Richfield and Blockbuster Video. But the exception may prove the rule, if the attitude of Sol Lizerbram, M.D., chairman of FPA, is any indication: "FPA is a commercial service organization. You won't see us trying to go to GM or American Airlines to sell insurance."
Keckley says PhyCor's strategy is not to get into the HMO business, but "to become the preferred physician network for multiple payers and to create an infrastructure where we can be delegated medical management by the HMOs."
At the same time, DeSmidt says, HMOs and hospitals cannot ignore that one of the chief benefits of PPMs for physicians is additional clout, particularly if the PPM signs up a healthy percentage of a certain kind of physician in a market. Presumably much of that clout will be used to negotiate contracts that are more advantageous to physicians.
But PPMs may also start flexing their muscles in other ways. In November, Women's Health Connecticut, an Ob/Gyn PPM with 133 physician members, called on Connecticut's managed care companies to cover ThinPrep, a new cervical cancer screening that costs $25 more than a conventional Pap smear. "Certainly an HMO person has to be concerned about people on the other side of the negotiating table having more marketing power," says DeSmidt.
Peter Kongstvedt, M.D., a consultant with Ernst & Young and one of the country's leading experts on the dynamics of managed care, says it is too early to tell how the PPM-HMO relationship will play out. "It is at a very early stage of evolution. Because of that, I think we can only make a few broad generalizations. One of those is that the PPMs have to bring general value to the marketplace. They have to have a compelling strength, and bring higher efficiency and lower costs to the HMOs."
PPM growth
No one is sure how many PPMs there are. DeSmidt says her data base includes about 150 companies tagged as PPMs (not including subsidiaries of not-for-profit health care systems), but she is the first to admit that her list is not complete. "New PPMs are created every week," she says. And, as Mattingly at Harvard Pilgrim points out, PPMs are like any other bandwagon: People want to jump on. "Everyone wants to find some way to become a PPM these days."
Meanwhile, the larger, publicly traded PPMs are getting positively gargantuan, fed by acquisition. During 1996 and the first six months of 1997, for example, PhyCor made deals with 18 different clinics, medical groups or IPAs. Lizerbram says FPA is not an acquisition-driven company, but in December 1996 the company acquired medical groups in California and Arizona that gave it 220,000 additional enrollees.
Paralleling the acquisition trend is merger mania. In addition to the aforementioned MedPartners-PhyCor nuptials, FPA announced in July that it was merging with Health Partners, the largest PPM in New York State. Notwithstanding the advantages of size and market share, it is Mattingly's hunch that the huge PPMs may eventually break up because of medicine's ingrained resistance to bigness: "You can aggregate organizations too much. It becomes dysfunctional."
The PPM-HMO connection
Many PPMs got started as an administrative antidote for physicians unhappy with the proliferation of payers (to an HMO, an employer is a payer, but to a doctor, HMOs are payers). Lizerbram, one of the founding members of FPA almost 20 years ago, says the company's genesis was in the administrative nightmare of dealing with 10 different HMOs.
PPMs were, and continue to be, billed as successful managers of contracts and administrative details, allowing physicians to practice medicine. And don't forget fee-for-service medicine. Keckley says physicians have found affiliating with a PPM an attractive way to deal with fee-for-service payers and with the ceaseless squeeze between rising costs and lagging reimbursements.
Relieving payer headaches is one of the PPM's calling cards. The promise of lowering management costs is another. Using their size and deep pockets (due in part to their good fortune on Wall Street), PPMs have been able to squeeze management costs out of medical practices by realizing economies of scale, consolidating services and having the financial wherewithal to buy capital-intensive information systems that lower operating costs. A PPM typically negotiates a long-term contract with a practice or an IPA whereby the PPM takes over the management of the practice — the office staffers become the PPM's employees. The PPM then gets a cut of the practice profits, so both the physicians and PPM have a profit incentive. Business-wise, the physicians have a separate identity as a professional corporation contracting with the PPM. In such an arrangement, a PPM usually buys the hard assets of the practice with a combination of cash, notes and PPM stock. Naturally, a physician with PPM stock would then have a vested interest in the PPM's success — another reason physicians may be more amenable to PPM management than to HMO reviews and procedures.
More medical management
But what does "practice management" really mean? Increasingly, PPM executives talk about medical management of patients, and that whole farrago of disease management, quality assurance and practice guidelines — once the sole province of HMOs and risk-bearing organizations.
Keckley argues that PPMs are better suited to medical management because they are more fully integrated in day-to-day operations of physician practices. "We have the ability to be closer to the data and to the process of managed care," he says.
FPA's Lizerbram says PPMs should be more effective at disease management because even if patients jump between HMOs, they will be able to stick with their physicians and their disease management programs, that is, if the physicians are part of a PPM with multiple HMO contracts. Walsh, at Aetna U.S. Healthcare, says FPA and MedPartners will bring an "administrative overlay" to the company's disease management programs that should make them more successful.
In many cases, HMOs are happy to turn over all the hassles, false starts and frustrations of medical management to PPMs, says Lizerbram. "What is happening is that HMOs are outsourcing medical management to professional companies like ours," he says. And Keckley points out that fledgling HMOs without histories of network-building and strong provider relationships might use a PPM contract as a way of jump-starting the process of NCQA accreditation. Keckley notes that a PPM contract "gives HMOs the regular coverage they need to maintain licensure and NCQA certification."
One way for PPMs to take over medical management from HMOs is to take over medical practices themselves. Ernst & Young's Kongstvedt notes that many HMOs, hospitals and other health care companies went on a physician practice buying spree a few years ago but have since soured on those purchases. "I am pretty sure you are going to see more sales of practices that have been purchased before by hospitals and HMOs," he says. "They may be interested in spinning off." Presumably there will be plenty of PPMs waiting in the wings to catch them.
The other way PPMs get their hands on medical management is by pursuing full-risk contracts with HMOs. Walsh, at Aetna U.S. Healthcare, says the risk profile of its contracts with FPA and MedPartners varies from market to market, depending on the financial stability, clinical competence and data systems of the affiliated practices.
In some markets, says Walsh, Aetna U.S. Healthcare is paying FPA's and MedPartners's affiliated practices on a percentage-of-premium basis, in effect moving risk to those practices. In other markets, the company uses its customary mix of capitated payments for primary care and fee-for-service for specialists.
"The whole trend is creating a bigger network of Aetna U.S. Healthcare providers," says Walsh, "and what I would call diversity in the way we are working with providers."
Peter Wehrwein is a Boston-based health and science journalist and a senior writer at the Harvard School of Public Health.
Why Wall Street likes PPMs
If it's true that greed and fear are the operative emotions on Wall Street, then the top performers in the physician practice management industry have certainly done a lot for the greed side of the street.
According to the AMA, the industry's return on investment is more than 30 percent. The latest average annual revenue increase for all four PPM categories is 65.4 percent. Primary care PPM revenues grew 51.5 percent; multispecialty PPMs ,72.0 percent; hospital-based PPMs, 41.3 percent, and single-specialty PPMs ,73.8 percent. Some stocks have been highly volatile, characteristic of a high-growth industry.
A strong argument can be made that the best is yet to come. The industry is barely five years old and only seven percent of physicians in the United States are affiliated with PPMs. That leaves a lot of room for growth.
The top PPMs in each category are ranked by each company's last publicly reported full fiscal year.
Revenue: Latest year (thousands)
Revenue: Percent change from previous year
Affiliated physicians: Percent change from previous year
Primary care
FPA Medical Management Inc.
$559,105
97.8
*
PHP Healthcare Corp.
232,307
14.2
*
ProMedCo Management Co.
64,386
*
356.3
UCI Medical Affiliates Inc.
23,254
29.3
*
American HealthChoice Inc.
10,187
65.2
*
Multispecialty
MedPartners Inc.
4,813,499
34.3
24.2
PhyCor Inc.
1,530,247
78.7
56.0
PhyMatrix Corp.
189,961
168.6
185.4
Complete Management Inc.
45,491
39.4
*
Advanced Health Corp.
19,136
*
*
Hospital-based
Coastal Physician Group Inc.
552,109
-31.9
*
Medcath Inc.
110,910
67.6
26.3
Sheridan Healthcare Inc.
93,892
45.2
43.8
Pediatrix Medical Group Inc.
80,833
84.3
71.1
Single-specialty
Concentra Managed Care Inc.
371,860
31.4
51.9
Physician Reliance Network Inc.
310,733
56.4
40.8
American Oncology Resources Inc.
268,880
107.3
53.4
Physicians Resource Group Inc.
248,293
176.0
418.2
Vision Twenty One Inc.
132,808
*
*
* Figures unavailable
Source: Sherlock Co., Gwynedd, Pa., publisher of PPMC, a monthly newsletter that provides financial analysis of publicly traded physician practice management companies. Information supplied on Nov. 21, 1997.
More like this
PhyCor-MedPartners Merger Falls Through; MedPartners CEO Resigns After Stock Crash
A Conversation with Lawyer Jeffery M. Alexander: Recovering From The PPM Debacle
PPMs: Are They Beauties… Or Are They Beasts?
PhyCor-MedPartners Merger Falls Through; MedPartners CEO Resigns After Stock Crash
---
Our most popular topics on Managedcaremag.com
---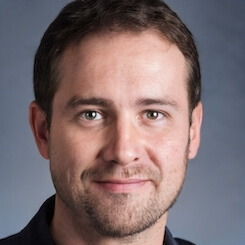 Paul Lendner ist ein praktizierender Experte im Bereich Gesundheit, Medizin und Fitness. Er schreibt bereits seit über 5 Jahren für das Managed Care Mag. Mit seinen Artikeln, die einen einzigartigen Expertenstatus nachweisen, liefert er unseren Lesern nicht nur Mehrwert, sondern auch Hilfestellung bei ihren Problemen.