For the first time, HEDIS data will be included. Health plans will have to focus on results as well as systems to pass muster.
The National Committee for Quality Assurance didn't have to reach far to grab what it considers a useful tool to improve its evaluation of health plans. Its new accreditation process uses performance measures from its other major review program, the Health Plan Employer Data and Information Set, or HEDIS, already quite familiar to health plans.
If NCQA approves the 183-page draft of Accreditation '99 in August as written, 25 percent of a plan's accreditation score will be based on HEDIS performance — those familiar measurements of immunization rates, mammography rates, member satisfaction, access, service and other areas of public concern. The other 75 percent of will be based on how well plans comply with NCQA guidelines on systems and processes.
Changes are in the works for HEDIS as well. Two weeks after releasing Accreditation '99 March 31, the committee unveiled HEDIS 1999, which includes two new clinical measures: cholesterol management after acute cardiovascular events and antidepressant management.
Purchasers of health care should applaud Accreditation '99, says Cheryl Damberg, Ph.D., director of quality for the Pacific Business Group on Health, one of the country's most active employer health coalitions. "I think it's definitely a step in the right direction."
Of course, even good tools are worthless if they're not used, points out Chris Queram, CEO of the Alliance, a Madison, Wis.-based purchasing coalition for self-insured employers. "The NCQA's accreditation is, in some respects, a work in progress," says Queram. "They are trying hard to develop a set of standards that can be of value to purchasers. But employers, generally, are on a bit of a learning curve in terms of knowledge of the value of accreditation."
Double standard?
Donald White, a spokesman for the American Association of Health Plans, welcomes Accreditation '99, asserting that HMOs have always sought to improve standards. "The association and the HMO community have been among the earliest supporters of the prescription that health care services should be measured and performance evaluated," he says. "We view Accreditation '99 as an important step. We encourage all segments of the health care system to be similarly accountable because, at some point, we believe purchasers and patients will look up and say, 'We have reams of information from HMOs but, in contrast, we have almost nothing from fee-for-service medicine and we're spending more for that.'"
White notes that using HEDIS standards in the accreditation process "raises the bar" for managed care. He welcomes this, though with reservations, saying that some circumstances could skew data to the disadvantage of HMOs. For instance, an employer builds a manufacturing plant in a town that had been suffering from underemployment for many years.
"If an employer hires a work force that previously didn't have health coverage, it's possible that the HEDIS data are going to be very low," says White.
HEDIS's growing role
The shift from process to results in the new standards is just the beginning, NCQA officials promise. HEDIS's role will continue to grow, though the speed and extent of that evolution has yet to be determined.
"We don't expect accreditation ever to be completely based on performance measurements," says NCQA President Margaret E. O'Kane. "The underlying systems should be of great interest to everybody."
Accreditation '99 allows NCQA to work toward national standards while still accounting for local factors that may explain variations in regional averages, NCQA claims.
Regional differences in health care, O'Kane points out, are just beginning to be studied. "This has been a long-standing debate in medicine over the years."
The NCQA accreditation program, begun in 1991, asked plans how they did something, reviewing systems and processes. Now those plans will be asked how well some of those systems and processes have worked.
Managers of health plans that score well will want purchasers to know it, says Linda Winslow, director of purchaser relations and accreditation at Harvard Pilgrim Health Care in Massachusetts. "This program justifies all the hard work we've put into improving results over the years."
NCQA officials say Accreditation '99 will focus on three approaches to evaluating quality –rigorous standards, objective measures and customer satisfaction. "We were very pleased with the evaluation method we had but it was a little less powerful than we wanted," says O'Kane.
More than half of the nation's HMOs, covering 75 percent of all enrollees, participate in NCQA's accreditation program.
The HEDIS standards grew from an initiative by three companies: Digital Equipment, Xerox and GTE. Kathleen Angel, Digital's vice president for benefits, says the accreditation process takes guesswork out of shopping for health plans. "Working with plans that have achieved the highest level of NCQA accreditation is good business –it helps ensure that our employees and their families get top-quality care and service from their health plans."
Basing 25 percent of NCQA's accreditation scores on HEDIS standards makes the process stronger, says O'Kane, adding that consumers and employers have been pushing for such a gauge.
"One reason 'Why now?' is that there has been an increasing amount of pressure for outcomes to be included when ranking health plans," says O'Kane. "But we needed a standardized auditing process in place before we could do it. There was also a certain level of sophistication we needed to achieve with HEDIS." The release of HEDIS 3.0 in 1997 and the establishment of the HEDIS compliance audit program laid the foundation for Accreditation '99. By encouraging plans to submit audited data, NCQA hopes to reassure employers that HEDIS data are comparable among plans.
"We had gone through a long period with HEDIS where plans made up their own ways of counting," O'Kane says. "Measuring quality has been a relatively new development. A systematic approach to measuring what you're doing is something that only began in the 1980s. Collecting HEDIS data is a lot of work."
Plans that score high on Accreditation '99's on-site survey will be surveyed again in three years. Those with lower scores may have to undergo surveys every year. All must submit audited HEDIS results to NCQA annually. "Should these results, or other factors such as regulatory action, suggest a lapse in quality, NCQA may elect to resurvey the health plan sooner," O'Kane says (this is happening with a North Carolina health plan; see page 24). "We will also resurvey a plan sooner if initial compliance with NCQA standards is low." (A list of HEDIS-certified auditors can be found on NCQA's Web site, «www.ncqa.org».
All of this will have only a negligible effect on smaller plans because they do not possess the "critical mass," as NCQA puts it, to be able to report HEDIS data. But, O'Kane contends, this consideration pales when measured against improvements that may be made to the process.
Many purchasers have used accreditation information and HEDIS to help make choices for some time, and O'Kane says a two-pronged approach "would not only provide richer comparative information, it would also guard against the chance that a plan could demonstrate steady improvement in the accreditation process, but still perform poorly relative to other health plans."
O'Kane says consumers and employers will find Accreditation '99 user-friendly. "What we heard from focus groups was that people were confused by all the data out there."
Under Accreditation '99, plans will receive grades of excellent, commendable, acceptable or denied. O'Kane says those plans unfortunate enough to fall into the last category will face the abyss of capitalist free fall.
"Presumably, there is market pressure on them to get rid of that denial," O'Kane says. In the past, the denied designation was accompanied by adverse publicity. "It's difficult to quantify the impact of a denial." She says that 12 plans have been denied accreditation within the last year, representing about 4 percent of all plans that went through the process. She points out that as little as two years ago, about 12 percent of participating plans were denied. "As plans go through the process more than once, they're less likely to be denied."
And what about the approximately 50 percent of all HMOs that do not participate in the NCQA accreditation process? Do they offer inferior services? No generalizations should be made, O'Kane warns. "There's probably a range of performance among the HMOs that don't participate. The big question is, 'What do we know about them?' and the answer is, 'We don't know much about them.'"
NCQA officials say that about 90 percent of accredited health plans currently submit HEDIS data as part of their review. For them, the new system shouldn't mean added costs or major procedural changes. "For those health plans that aren't doing it now, it's certainly going to be a big change," says O'Kane.
Previously, the deadline for health plans to implement new NCQA standards had been eight to 10 months after approval. Health plans sought more time and the NCQA responded by giving them about a year. "It's a reasonable request," says O'Kane.
The NCQA hopes to not only provide new information, but to package that information in a way that will make it easier for consumers to understand. Reports for individual plans that are based on Accreditation '99 surveys will illustrate how those plans stack up on performance measures that have been divided into five new categories. They are: access and service, qualified providers, staying healthy, getting better and living with illness. The reporting system is based on research by the Foundation for Accountability, a coalition of private and public health care purchasers and consumer advocacy groups. The foundation helped develop and test the new categories to address patients' concerns.
"It gives employees a better view of the health plan they may sign up with," says O'Kane. "By incorporating the HEDIS measures into the program, we're making it that much easier for employers to get that information."
Information will also be broken down by product type, distinguishing among, for instance, point-of-service, Medicaid, Medicare and commercial HMO plans.
Another issue addressed in Accreditation '99 is what the NCQA considers the failure of many health plans to use information technology properly, thereby denying providers and patients quick access to data.
New advisory standards give health plans a preview of the information system capabilities NCQA will require them to have in the near future. The standards become mandatory in 2000, which gives plans lead time to make improvements. These standards require that health plans:
ensure the security and confidentiality of member data and information
link data from different sources
ensure accuracy and reliability of data
use data to help manage care and improve performance
monitor internal and external data needs on an ongoing basis
"Accreditation '99 is not a complete departure, but we're bringing together two important pieces of evaluation," O'Kane says. "I think it makes it a very powerful evaluation method."
How Accreditation '99 works: A possible scenario
Accreditation '99, if approved without change, would make health plans follow a process for allowing exceptions to restricted formularies.
It's August 1999, and the utilization manager calls to connect you, chairman of the pharmacy committee for a large, staff-model HMO, to a physician who says her patient is experiencing an adverse reaction to the formulary's generic cardiac medications. She wants to try something off the list.
Under the old accreditation standards, which expired June 30, 1999, the clause dealing with formulary use was in the NCQA accreditation manual under section UM 2, Clinical UM Criteria. Clause UM 2.6 stated: "If the managed care organization restricts pharmacy benefits to a drug formulary, it must have an exceptions policy through which the managed care organization may cover a prescription drug not included in the formulary."
That was then.
Now, in Accreditation '99, the NCQA details some of the elements that an exceptions policy should contain and sets a deadline for responding to requests. How you deal with it could matter to your accreditation status.
Instead of just a clause, the new NCQA manual has an entire section dealing with formularies. You turn to DF Drug Formulary Use and read DF 1.2.2.
"Where an appeal for a formulary exception is for an acute or urgent condition, the managed care organization uses the expedited appeals policy outlined in UM 4.2."
The UM portion of the standards deals with how utilization management should be structured. UM 4 is titled Timeliness of UM Decisions.
Here are the clause and subclauses that will guide your response.
UM 4.2  The managed care organization establishes procedures for registering and responding to expedited appeals.

UM 4.2.1  An expedited appeal may be initiated by the member and by a practitioner acting on behalf of the member.

UM 4.2.2  The managed care organization makes the expedited appeal decision and notifies the member and practitioner(s) as expeditiously as the medical condition requires, but no later than 72 hours after the review commences.

UM 4.2.3  The managed care organization provides written confirmation of its decisions within two working days of providing notification of that decision, if the initial decision was not in writing.
You grant the request, authorizing enough of the medication to last the patient until the next pharmacy committee meeting. You tell the physician that if she wants the medication included on the formulary, she should fill out the necessary form and forward it to the committee. You ask the physician to relay your decision to the patient. You also put it in writing, sending letters to physician and patient. This will begin the professional review and/or appeal process.
More like this
NCQA's New Rating Scheme To Allow Easier Comparison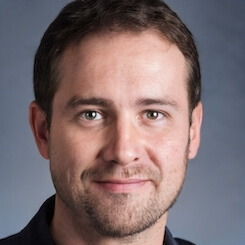 Paul Lendner ist ein praktizierender Experte im Bereich Gesundheit, Medizin und Fitness. Er schreibt bereits seit über 5 Jahren für das Managed Care Mag. Mit seinen Artikeln, die einen einzigartigen Expertenstatus nachweisen, liefert er unseren Lesern nicht nur Mehrwert, sondern auch Hilfestellung bei ihren Problemen.