Relations were already poisoned by the time a PPM had bought a thriving group. But where things started to go downhill is a matter of conjecture.
"If this story had sex in it, every major movie company would be after us to write a screenplay," quips George Makol, M.D. "There are excessive CEO bonuses, greed, insider trading, crazy valuations of companies that never made any money — everything you'd need for a movie about business in the nineties."
Makol and other former employees of Thomas-Davis Medical Centers in Arizona don't have much time to reminisce these days. They're too busy getting their new practices up and running. For many, it will be their first time in private practice.
When TDMC closed in August, about 50 physicians remained from its heyday in the early '90s, when it employed 200. About half called it quits after FPA Medical Management bought TDMC from Foundation Health Systems in 1996, and others left afterward. Some joined group practices, while others, like Makol, went into private practice.
How did this highly respected multispecialty clinic with a 78-year history and 15 locations in Tucson and Phoenix come to such a sorry end?
The answers depend on who's talking, and there's been plenty of that. When FPA bought the clinic and its physicians joined the Federation of Physicians and Dentists, TDMC started making national headlines. Though many of its former physicians believe it wasn't the union that put TDMC out of business, Timothy Peterson, M.D., who had been TDMC president since 1993 and was also appointed chief executive officer after the sale to FPA, thinks union demands certainly played a role.
A chronology
You have to go back to 1980 to appreciate TDMC's rise and fall. That's when physicians from TDMC and the Tucson Clinic started their own HMO. They called it Intergroup of Arizona and their timing couldn't have been better. In just eight years, Intergroup attracted 100,000 members.
After Tucson Clinic closed in the late '80s and most of its physicians joined Thomas-Davis, TDMC shareholders owned 63 percent of Intergroup. TDMC and Intergroup had a mutually exclusive relationship in which all TDMC patients were Intergroup plan members, and vice versa. Intergroup went public in 1991 and eventually grew larger than TDMC.
In 1994, some of the older TDMC physicians were getting ready to retire. That meant selling Intergroup and TDMC. There were discussions with several potential buyers, including WellPoint and Caremark, but Foundation, a California managed care organization, finally got the nod. Each TDMC shareholder received $3.3 million in Foundation stock from the sale.
Foundation planned to expand TDMC with the proceeds from a separate $750 million CHAMPUS (Civilian Health and Medical Program of the Uniformed Services) contract. But Foundation lost its CHAMPUS contract shortly after inking the TDMC deal. Soon after, TDMC's balance sheet began to show serious red ink and physicians began to receive cost-cutting directives.
Losing money
The losses and what to do about them would be at the center of the standoff between unionized TDMC physicians and the clinic's final owner, FPA. But why TDMC suddenly began to lose large sums after its sale to Foundation is still a matter of controversy.
Based on the statements of some of the principals, one school of thought is that TDMC's relationship with Intergroup allowed it to sponge off of the HMO to make up the difference between revenues and expenses when necessary. This view also holds that TDMC physicians were insulated from competitive pressures, that their capitation rates were substantially higher than market average and that, as a group, they were less concerned with productivity than if they had been in private practice.
Another view is that Foundation milked TDMC's revenues and unloaded debt on its books.
"Part of the problem with Foundation from the beginning was that it took two thirds of every dollar, and what was left just wasn't enough to provide the doctors with what they needed to provide adequate care," says Jack Seddon, executive director of the Federation of Physicians and Dentists and the chief union negotiator for TDMC's bargaining unit.
Peterson denies this and says he can be proven right.
Few would disagree, though, that by the end of 1996, Foundation had increased physician workloads, trimmed staff and reduced patient services. When TDMC physicians heard that some of them might be fired, they circulated cards to get the signatures that would be needed for them to hold an election for union representation.
FPA buys Thomas-Davis
While Intergroup was establishing itself as the jewel in Foundation's crown, TDMC was losing around $2 million a month. And then came news that TDMC (but not its one-time security blanket, Intergroup) would be sold to FPA, a publicly traded physician practice management company based in San Diego.
At Thomas-Davis, physician resentment reached new heights. Foundation had neither consulted TDMC administration and physicians about the sale, nor had it given them a chance to meet with FPA. What physicians learned about FPA through contacts with brokerage houses increased their concern.
"When we found out we were going to be owned by FPA, we were alarmed because we saw that they were basically a house of cards," says Makol. "But no one listened to us."
Fast-growing FPA had recently acquired Sterling Healthcare Group, a highly regarded Florida-based PPM. FPA was on a roll and in December 1996, Thomas-Davis became its latest acquisition. FPA's then-CEO, Seth Flam, D.O., and FPA senior managers flew into Tucson to get acquainted.
"Our first meeting with Seth Flam really didn't go very well," recalls internist Steven Vig, M.D. "He seemed to have a bit of an abrasive personality. On his second visit, he brought his psychiatrist with him to find out why we were so hostile."
According to physicians at this second meeting, FPA medical director Kevin Ellis, D.O., got right to the point, noting that there were a lot of people with big salaries at TDMC. Ellis's remark rankled the physicians, who thought their pay was below the national mean. In the following weeks, FPA mounted an aggressive campaign to cut utilization at TDMC. Makol remembers being told by FPA's onsite medical director that patient care in his department was "too good" because it had the highest patient satisfaction rate at the clinic.
Peterson calls that a misrepresentation. "We were proud of the service given by our allergy department and publicly said so many times," he says. "Dr. Makol was later quoted saying he knew [Stephen Dresnick, M.D., who succeeded Flam] and trusted him to reach an agreement with the union."
Enter the union
In January 1997, TDMC physicians voted to be represented by the Federation of Physicians and Dentists, which was certified as the legal bargaining unit by the National Labor Relations Board. FPA refused to recognize the union and implemented cost-cutting measures, closed entire departments, instituted approval for in-house referrals, lowered malpractice limits, contracted with community physicians and unilaterally changed salary and bonus formulas.
The union and FPA traded recriminations for the next nine months in an increasingly bitter dispute. Physicians charged that FPA's tactics undermined physician integrity and patient care. FPA countered that TDMC would lose $1.6 million a month if its changes were reversed. At one point, Flam wrote an open letter, accusing physicians of using "patient care" as leverage for personal gain.
"I'd never even thought about joining a union," says Vig. "We formed the union purely as a defensive move against FPA. We were scared…. [Pause.] I think you know what the next word is."
Last October, the NLRB rolled back all conditions of employment, wages and benefits to what they were in December 1996. Its injunction also ordered FPA to start bargaining with the union.
When the union and FPA started negotiating late in 1997, at least one half of TDMC's remaining physicians had already retired or left. The two sides were reportedly optimistic about agreeing on compensation for primary care physicians, but not about FPA's plans to capitate specialists. Specialists argued that capitation would turn them into contractors and characterized capitation as detrimental to patient care. FPA noted that their own HMO, Intergroup, capitated specialists long before Foundation took over.
Even if FPA and the union had managed to strike a bargain, TDMC by this time had hemorrhaged so much of its talent and reputation that its future would have been uncertain at best.
But FPA, too, was dealing with serious problems of its own. Some analysts had been warning that FPA was growing too fast, overpaying for its acquisitions and that its aggressive accounting tactics were troubling. By the end of 1997, FPA was having cash flow problems. Last July, FPA filed Chapter 11 bankruptcy, and shortly thereafter, closed 50 practices in six states, including TDMC — notifying none of them before announcing its intentions through a news release. Thomas-Davis Medical Centers officially ceased to exist Aug. 31, 1998. As of mid-September, FPA's stock was trading around 7 cents a share.
Post mortem
A central question is why FPA would buy a clinic that had been losing $2 million a month and whose doctors already had their backs up. Last March, Flam was replaced by Dresnick, president of Sterling Healthcare. Flam's not talking and Dresnick says he can't comment on what happened before he became president.
Peterson, TDMC's president, says he wasn't privy to corporate decision making, but confirms that FPA knew Thomas-Davis was losing money. "The FPA people believed they could bring a collaborative management style they thought was lacking and return Thomas-Davis to profitability," he says.
That return to profitability was made even more improbable by the terms of FPA's purchase agreement. FPA bought no tangible assets — no buildings, no equipment — only employee services. Plus, most of its patients were Intergroup members, so a commanding portion of TDMC's income was controlled by Foundation. Soon after the sale, reports began to circulate that FPA had contracted with Intergroup for a capitation rate at least 15 percent below the market rate. If true, then the only way TDMC could have made money was to slash expenses by substantially more than 15 percent.
"FPA was totally incompetent. It entered into a bad agreement," Seddon says. "To come to the bargaining table and say, 'We just bought this company and it's losing $2 million a month — but trust us, we're going to turn it around,' was insanity."
Whatever it was, physicians realized they were directly in its path and lost no time making the case that patient care would suffer if costs were cut. But economics also figured strongly in the drive to unionize. "It was probably a mix of both," says Vig. "It was fear. It was uncertainty about what FPA was going to do in terms of salaries and patient care."
A cautionary tale?
Most former Thomas-Davis physicians today are down on PPMs. Makol charges that FPA didn't negotiate on behalf of its physicians at TDMC, but instead worked with insurers to reduce compensation. Makol doesn't think PPMs have enough margin to help physicians maintain their incomes.
Peter Boland, president of Boland Healthcare, a Berkeley, Calif., consultancy, disagrees. He sees a role for PPMs that develop a care-management model and attract capital to implement it. Boland believes care management will drive health care costs and quality in the future, but emphasizes that this is a long-term proposition. Where many PPMs such as FPA go wrong, in Boland's opinion, is to focus on Wall Street-driven, short-term acquisitions.
Boland also points out that once a clinic is sold, there are no guarantees that it won't be again — often with disastrous consequences. He advises physicians to be clear about their business purpose and to protect themselves. "I've seen too many physicians sell for the wrong reasons at the wrong times, with virtually no guarantees about their economic and quality-of-care interests," says Boland.
Russ Coile agrees that PPMs will continue to play a significant role, but also sees an emerging trend of physicians taking control. Coile, senior vice president for Superior Consultant Company in Plano, Texas, and editor of Russ Coile's Health Trends newsletter, thinks that successful physician-controlled organizations such as Geisinger Clinic and Fallon Clinic demonstrate the ability to succeed in a managed care environment.
Epilogue
Weeks before FPA declared bankruptcy, Intergroup stepped in to help TDMC physicians make the transition to private practice. About a third of Intergroup's 340,000 members received their care at a Thomas-Davis clinic, so Intergroup had a good business reason to ensure a smooth transition.
Intergroup Communications Director Donna Kreutz says that 94 percent of members who saw TDMC physicians for primary care still see those same doctors, and that five former Thomas-Davis clinic buildings remain open with many of the same physicians. Vig, for instance, joined Carondelet Medical Group, but stayed put physically.
But all is not square between former TDMC employees and FPA.
"They owe physicians and staff millions of dollars," says Seddon. "We intend to sue them going into bankruptcy, out of bankruptcy, and in some cases, we believe there may be opportunities to go after them individually outside of the corporation."
Vig says he is owed $60,000 in deferred compensation. Makol says FPA owes him about $100,000 in deferred compensation, which he expects to lose. Peterson says that FPA owes many more physicians "a lot of money" and that FPA is "using bankruptcy as an excuse to protect itself." Dresnick maintains that no physicians or staff are owed back pay.
---
Our most popular topics on Managedcaremag.com
---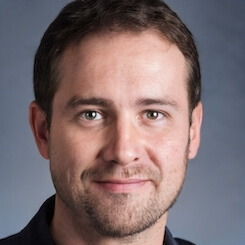 Paul Lendner ist ein praktizierender Experte im Bereich Gesundheit, Medizin und Fitness. Er schreibt bereits seit über 5 Jahren für das Managed Care Mag. Mit seinen Artikeln, die einen einzigartigen Expertenstatus nachweisen, liefert er unseren Lesern nicht nur Mehrwert, sondern auch Hilfestellung bei ihren Problemen.