Cost is still the overriding concern, but some cutting-edge companies have been asking HMOs to meet specific administrative and clinical goals.
As Marriott International works to renew contracts with HMOs for next year, it is requesting that health plans agree to specific clinical targets. The Washington, D.C.-based hotel chain is working with 80 HMOs to set appropriate goals for child immunization rates, prenatal care, mammography screenings, and more.
"We want to make sure the plans know what our expectations are," says Theresa Thompson, Marriott's manager of HMO contracts and services. Marriott and the health plans are discussing clinical and administrative targets with insurers, Thompson says.
"This is a partnership," she adds. "It will help us ensure high levels of care and service for plan participants."
Premium costs are still the number one concern employers bring to the bargaining table with HMOs, but businesses are beginning to look beyond price negotiations to clinical issues, consultants say. A few health care purchasers are even encouraging plans through contracts to implement disease management programs.
Businesses have a stake in how insurers manage the care of their employees, especially those with chronic conditions, says Mike Smith, president and CEO at Axis Management Group, a health care consulting firm. "When people aren't in good health, employers have lower productivity plus the cost of increased health care. There are overwhelming statistics to support that better management of certain diseases — such as diabetes and asthma — will contribute to lower health care costs overall."
Some hurdles
Still, the number of employers looking at contractual guarantees with a clinical bent today are few and far between, says Blaine Bos, a principal at William M. Mercer. "The reason is primarily the fear of picking the wrong determinant. It's difficult to come up with a measure that is meaningful to the health plan, to the providers in the health plan, and to the employers."
Yet employer interest in quality is growing, says Susanne Lanza, director of managed care policy at the Health Insurance Association of America. "Employers have been active in pursuing reasonable quality measures within the industry. They are interested in HEDIS measures and accreditation. They are asking about these things."
One purchasing coalition known for its success in getting health plans to guarantee they will meet performance goals is the Pacific Business Group on Health. The health care purchasing coalition, which represents 32 large California employers, asks health plans to put 2 percent of their premiums at risk to cover a number of customer service, member satisfaction, quality, and electronic data transmission targets, says PBGH manager Tamah Donaldson.
"If those targets aren't met during the year for which they were negotiated, the health plans are required to return that portion of the premium to the employers we represent," she says.
In 1997, health plans refunded $2.77 million of the $8.22 million they put at risk. In 1996, they paid employers $1.95 million of $8.39 million because of unmet performance guarantees, the business coalition says.
This year, PBGH's small-business affiliate, Pacific Health Advantage, negotiated the same performance guarantees for 7,700 small employers in California. The small business alliance covers 150,000 employees and dependents in the state, Donaldson says. "Employers are getting more savvy in the health care marketplace. They will continue to demand improved quality across a variety of criteria."
Like Marriott and other health care purchasers that want to have a say in quality, PBGH bases its clinical targets on the National Committee for Quality Assurance's Health Plan Employer Data and Information Set. About half of HMOs collect those data anyway, so it's easy for insurers to provide those figures to businesses, Donaldson says.
Disease management
One of the biggest debates over tying contracts to clinical measures is the question of what data to base such clauses on. HEDIS provides a starting point, but things get trickier in areas such as disease management, consultants say.
Some companies that considered moving toward clinical performance guarantees have shied away from them because of the limited number of measures that are tangible enough to tie to a contractual provision, says Jack Bruner, national health care practice leader at Hewitt Associates.
It's not that employers don't want to measure quality of care.
"Employers are interested in moving from a managed cost environment into what really should be a managed care environment," Bruner says. But rather than use broad categories that cover thousands of employees, Bruner suggests that health plans and employers come up with ways to track outcomes for people who are candidates for disease management. "A good starting point is to choose those conditions that might represent fewer than 10 percent of the population but as much as 40 percent of the overall cost of health care. Then, find ways to gauge how effectively the plans are working against those measures."
The idea of contracting for disease management programs, however, also is complicated by the fact that employers are interested in their specific populations, while insurers have to think about enrollees from many different purchasers.
"Employers are very interested in health plans having disease management programs, but their interest is driven by their own employee populations and their employees' specific chronic conditions," says Bos at Mercer. "Employers want health plans to implement programs that will have the greatest return on investment for their population. Health plans, on the other hand, are going to focus on programs that best meet the needs of their entire client bases."
Most health plans are working toward disease management even without an impetus from employers, says the HIAA's Lanza. "Managed care is evolving and the disease management programs are delivering more effective care." So if an employer wants to include disease management targets in a contract, the question becomes, "What is meaningful, what can you actually measure?" Lanza says.
Disease management initiatives have been written into contracts without specific outcomes goals. For instance, the California Public Employees' Retirement System signed a three-year contract with PacifiCare of California in which the Cypress, Calif.-based HMO agreed to implement health management programs for the state government's members. PacifiCare, which covers 105,000 enrollees under the contract, launched a cardiovascular management program for CalPERS enrollees.
An asthma care project that the Pacific Business Group on Health is conducting at the group practice level with Health Net, a Woodland Hills, Calif.-based HMO, signals that "The wave of the future is to be able to measure performance at the physician group level as well as at the health plan level," Donaldson says.
Such filtering down may be inevitable. Ultimately, the success of a health plan's disease management program would depend on the quality of the partnership between the health plan and physicians, says the HIAA's Lanza.
The American Medical Association's view is that performance measurement systems should feed information back to physicians — who can use it to improve quality of care — but should not be tied to contracts, a spokesman says. "Performance measurement systems are in the early stages. We don't see this as a contracting issue."
But there is a problem. Unlike the comparatively small number of staff- and group-model plans, most HMOs are one step removed from delivery of care, which their contracting providers deliver. They do not have complete control in meeting quality improvement goals, says Walter A. Zelman, president and CEO at the California Association of Health Plans. The public's demand for a large choice of physicians is creating pressure for insurers to contract with as many medical groups as possible — even some they feel are not as capable as others, Zelman says.
When consumers evaluate health plans, they look at whether their primary care physicians are in the network, says Smith of Axis Management Group. "From a profiling perspective, one's pediatrician may be the absolute worst doctor in the state. But the consumer's perspective is: 'That's my pediatrician, and he better be in the network.' That's how consumers define a quality network."
Main concern
Most employers also are sending the signal that while they are interested in quality, their main concern is still price, Zelman says. "The demands for lower price and greater choice can run counter to the pursuit of higher quality."
Many experts agree that clinical contracting initiatives will continue to grow in number and scope.
But employers also may come up with some alternatives to performance guarantees, suggests Hewitt's Bruner. Benefit managers are frustrated with performance guarantees because they don't seem to change health plan behavior, he says. "Even when penalties are paid out, it just documents the failure and makes everyone look bad. Employers are not trying to generate revenue through this; they are trying to improve health plan performance."
Employee incentives
A couple of big companies are taking a different approach, he says. Instead of putting incentives into insurers' hands, the companies are giving data and incentives to their employees. They are rating health plans on measures such as employee satisfaction, clinical effectiveness, and organizational stability. Then, if an employee chooses a plan doing a good job, the company will pay more of the premium, Bruner says.
"This is something that companies see as being a viable way to measure things that are important to them and to demonstrate to health plans that there is a consequence to a positive or a negative performance," Bruner says.
Marriott, which has 56,000 employees in HMOs, has not determined how far it will go in demanding contracts that dictate clinical terms, Thompson says. While she sees the company's effort in that area growing, it first will concentrate on administrative performance guarantees (See "Employers Want Smoother Administrative Processes" below.)
"The most common questions are on the administrative side," she says. "People find it very important that they have their identification cards so that they can get their prescription drugs and make doctor appointments."
MargaretAnn Cross is a freelance writer based in Allentown, Pa. She specializes in health care.
Employers want smoother administrative processes
Employers are beginning to negotiate clinical performance guarantees into contracts with HMOs, but the more common — and some say more successful — use of such provisions is for administrative procedures. Employers ask health plans to guarantee, for example, that they will process new enrollment information or reconcile accounts within a certain number of days.
One client of Hewitt Associates tied a performance guarantee to getting enrollment cards in employees' hands by Jan. 1 and having health plans track employees effectively as they changed options or locations throughout the year, says Jack Bruner, Hewitt's national health care practice leader.
"We saw an extraordinary improvement across plans," he says. "It was an area that was defined enough so that the plans could see exactly what they had to do to execute it, and it was more economically viable to comply with the performance guarantee than to pay the penalty."
Health plans' basic operations are important to employers because if they aren't running smoothly, employees are dissatisfied, Bruner says.
"We are seeing a significant number of guarantees based on the accuracy and timeliness of claims processing and administrative functions — the basic things that are necessary for people to feel secure that they have access to their health care coverage," he says.
Marriott International is asking plans to agree to administrative performance goals when they sign contracts for 2000, though no penalty is tied to missing the targets.
The company wants to ensure that participants receive ID cards in a timely manner, says Theresa Thompson, manager of HMO contracts and services. "We send the plans eligibility reports every week," she says. "Mistakes happen. Unfortunately, it seems that the person who slips through the cracks and doesn't get into the plan's eligibility system is the one who needs care the next week."
Employees want to know that they are registered and can seek medical services if they need to. "Some of the plans have worked with us for a long time," she says. "They know what our expectations are. But previously, if a plan wasn't performing, if it wasn't processing our enrollment reports quickly, we had nothing in writing to hang our hat on to tell the plan that the expectation was that it would process the enrollment report in five days and issue cards in the following five days.
Clarity is of vital importance. "We want to make sure that it is clear and spelled out so there is no misunderstanding with regard to desired service levels," says Thompson.
---
Our most popular topics on Managedcaremag.com
---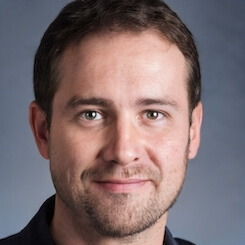 Paul Lendner ist ein praktizierender Experte im Bereich Gesundheit, Medizin und Fitness. Er schreibt bereits seit über 5 Jahren für das Managed Care Mag. Mit seinen Artikeln, die einen einzigartigen Expertenstatus nachweisen, liefert er unseren Lesern nicht nur Mehrwert, sondern auch Hilfestellung bei ihren Problemen.